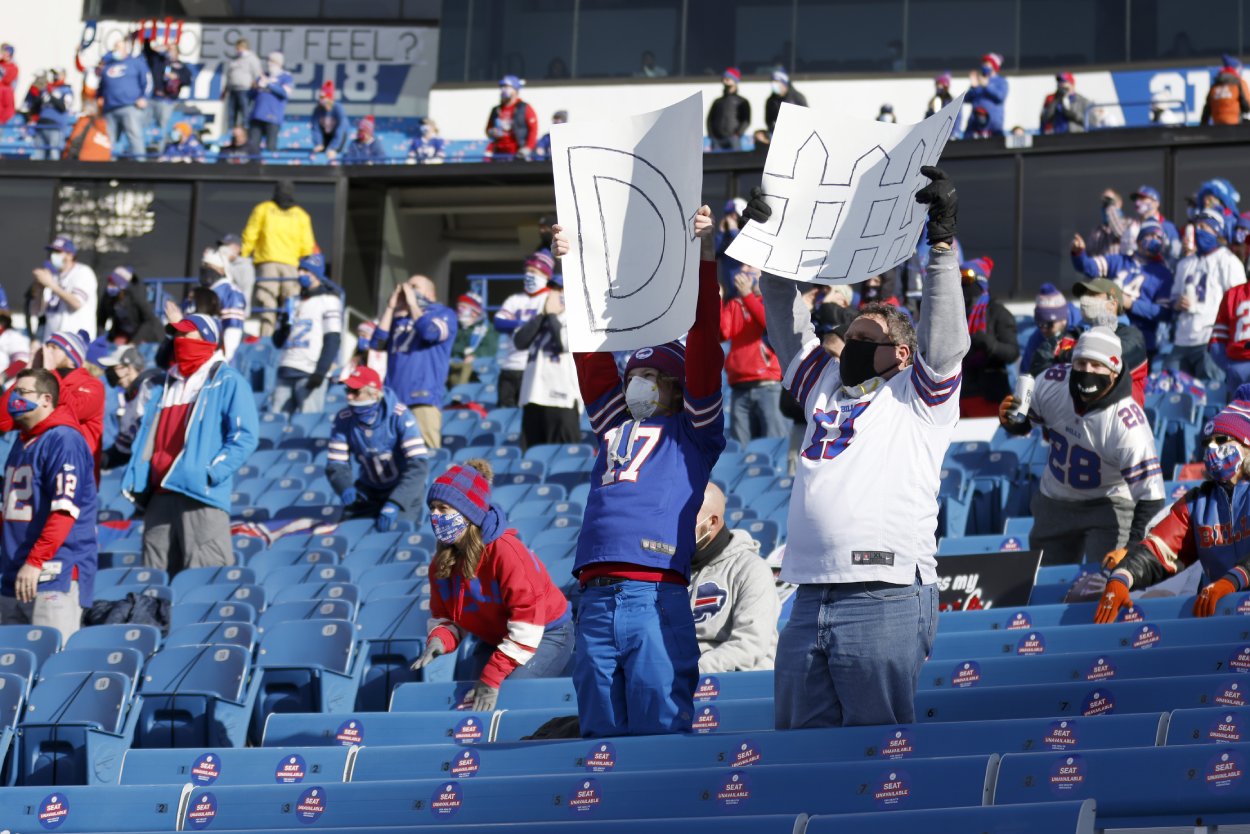 Chris Simms Should Consider Adding Buffalo Bills Fans to His No-Call List After Negative Comments About Their Rookies
NBC Sports analyst Chris Simms is extremely pessimistic about Buffalo Bills rookies Carlos Basham and Gregory Rousseau.
Chris Simms might want to walk around the tailgating Buffalo Bills fans when he next travels to Orchard Park, New York.
Simms, the former NFL quarterback and current NBC Sports analyst, is no stranger to bold takes and commentary. That is bad news for Bills fans hoping to maintain an aura of serenity and zen before the 2021 NFL season begins.
Simms has low expectations for Bills rookies Carlos Basham and Gregory Rousseau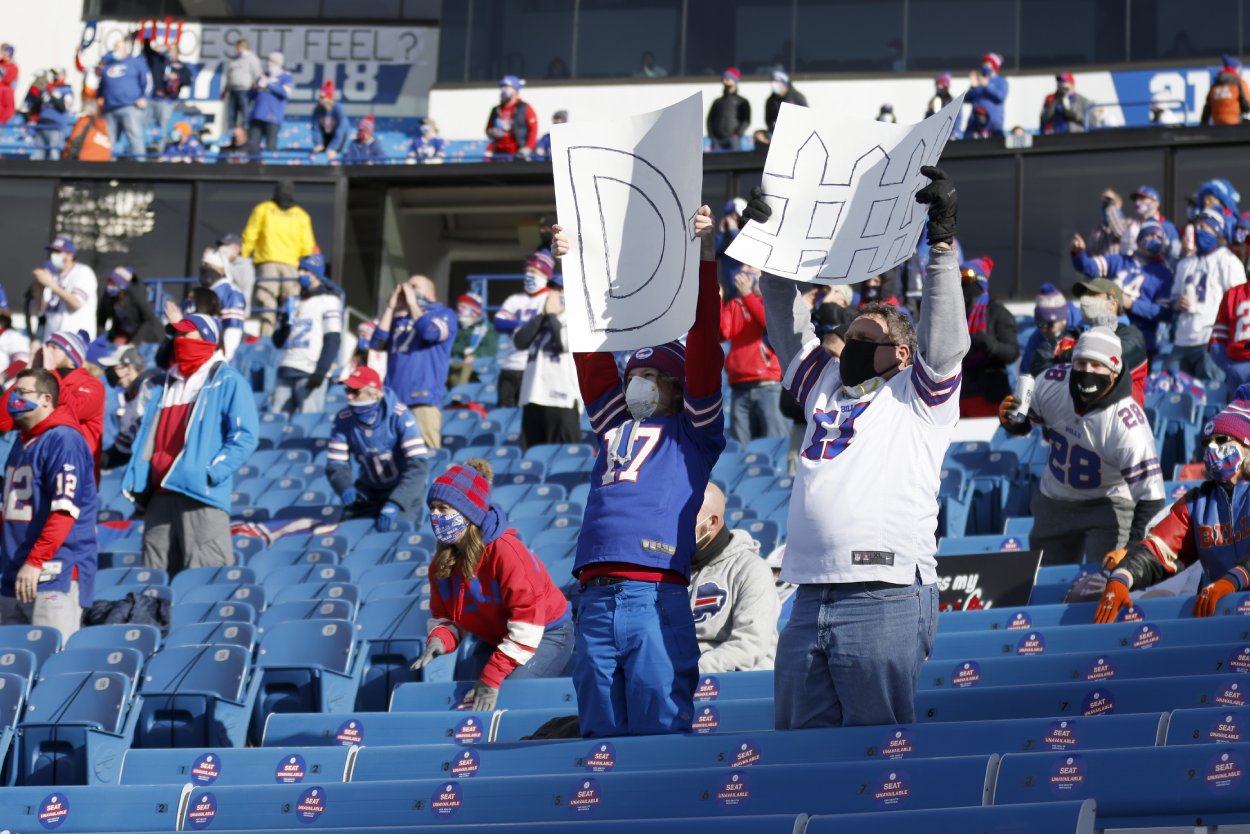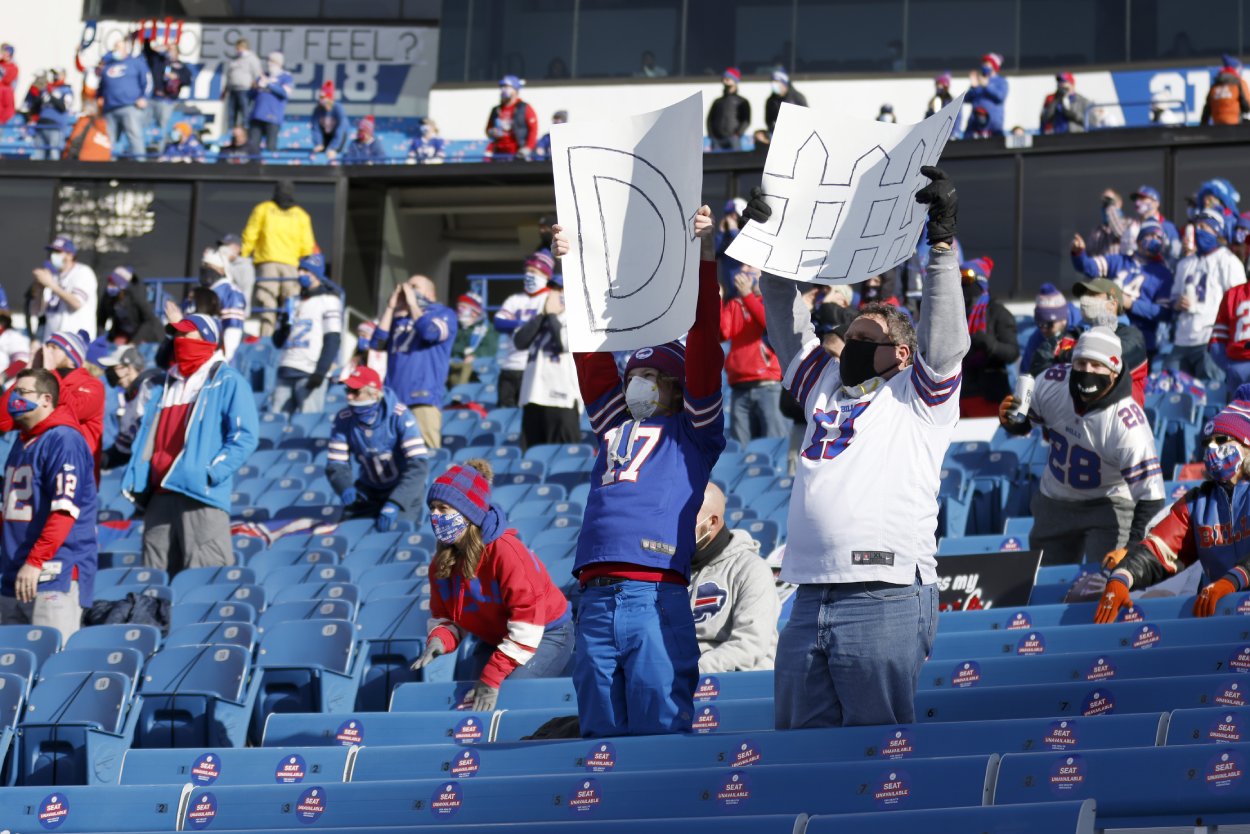 With his quarterback rankings list completed, Simms has officially turned his attention to the next generation of NFL players.
Simms discussed 10 rookies — five he thinks will pan out and five he can see becoming busts — in the July 5 edition of Football Morning in America. Bills defensive end Gregory Rousseau, the 30th overall pick and a former star at the University of Miami, appeared in the latter group.
"I don't know how you can look at the film and see a top-30 pick," Simms said of Rousseau. "You'd see times where he'd wind up with a sack because someone ran right into him. There wasn't a sense that his opponents were worried about him."
Then, there's Carlos Basham, a former Wake Forest defensive lineman who went 61st overall. Simms said he views Basham as the 2021 NFL Draft's "ultimate boom or bust project."
"He's strong. He's quick. Then you turn on the film and say, 'What's going on? You're too big and strong to be blocked by some of the guys who are blocking you.' The film doesn't say that he's a great player."

Chris Simms
Simms also listed Panthers cornerback Jaycee Horn, Washington linebacker Jamin Davis, and Chargers cornerback Asante Samuel Jr. as the three other rookies he thinks could be potential misses.
The Bills desperately need Basham and Rousseau to help create sacks
The Bills didn't use their first two selections in this year's draft on impactful pass-rushers by mistake. For everything the Bills did correctly en route to reaching the AFC championship game, the team only tied for 15th in sacks last season.
When the 2019 college football season ended, some floated Rousseau — who had 15.5 sacks and 19.5 tackles for loss at the University of Miami in 2019 — as a potential top-5 pick in 2021. However, he opted out of the 2020 season and slipped to the end of the first round.
Basham totaled 19.5 sacks and 35.5 tackles for a loss from 2017-20. However, concerns about his weight — Wake Forest only listed him at 274 pounds — likely played a role in his dropping.
Both now have even more incentive to dominate in their rookie seasons. Before even taking the field in their first training camp, they have a prominent NFL analyst and a former starting quarterback expressing doubts about either succeeding in the league. The Bills need to hit the quarterback more consistently if the team hopes to finally reach the Super Bowl again.
Simms is genre-savvy enough at this point to expect how people would likely have reacted to his comments. He also made it clear that it's nothing personal against Basham or Rousseau.
"I'm going to have some people mad at me, huh?" Simms said. "I'm not picking on Buffalo. Actually, I'm not picking on anyone; I want them all to be successful."
Simms has shared his bold football takes throughout 2021
If Basham and Rousseau want some good news, they can at least take solace knowing they're not the only ones who Simms has been especially hard on this offseason.
Simms is a bold analyst who doesn't err on the side of caution. He recently ranked Tom Brady 10th among active quarterbacks and didn't even include the Eagles' Jalen Hurts in his top-40. Given that the list consisted of 40 quarterbacks, one can understand why Eagles fans weren't pleased.
Simms ranked BYU's Zach Wilson above Clemson's Trevor Lawrence in pre-draft quarterback rankings. He's gone on the record in suggesting that ex-Texas A&M star Kellen Mond was a better quarterback prospect than Ohio State's Justin Fields (the 11th overall pick) or North Dakota State's Trey Lance (who went third behind Lawrence and Wilson).
Give Simms credit where he's due, though, because he's undoubtedly embraced sharing opinions that many find crazy or ridiculous. And if Rousseau forces a fumble in Super Bowl 56 and Basham returns it for the game-winning touchdown, maybe we'll see them acknowledge they benefited from Simms' skepticism.
Either that or the Bills will lose on a Wide Left. Both seem like perfectly fitting endings to a Super Bowl for that franchise.
Like Sportscasting on Facebook. Follow us on Twitter @sportscasting19.