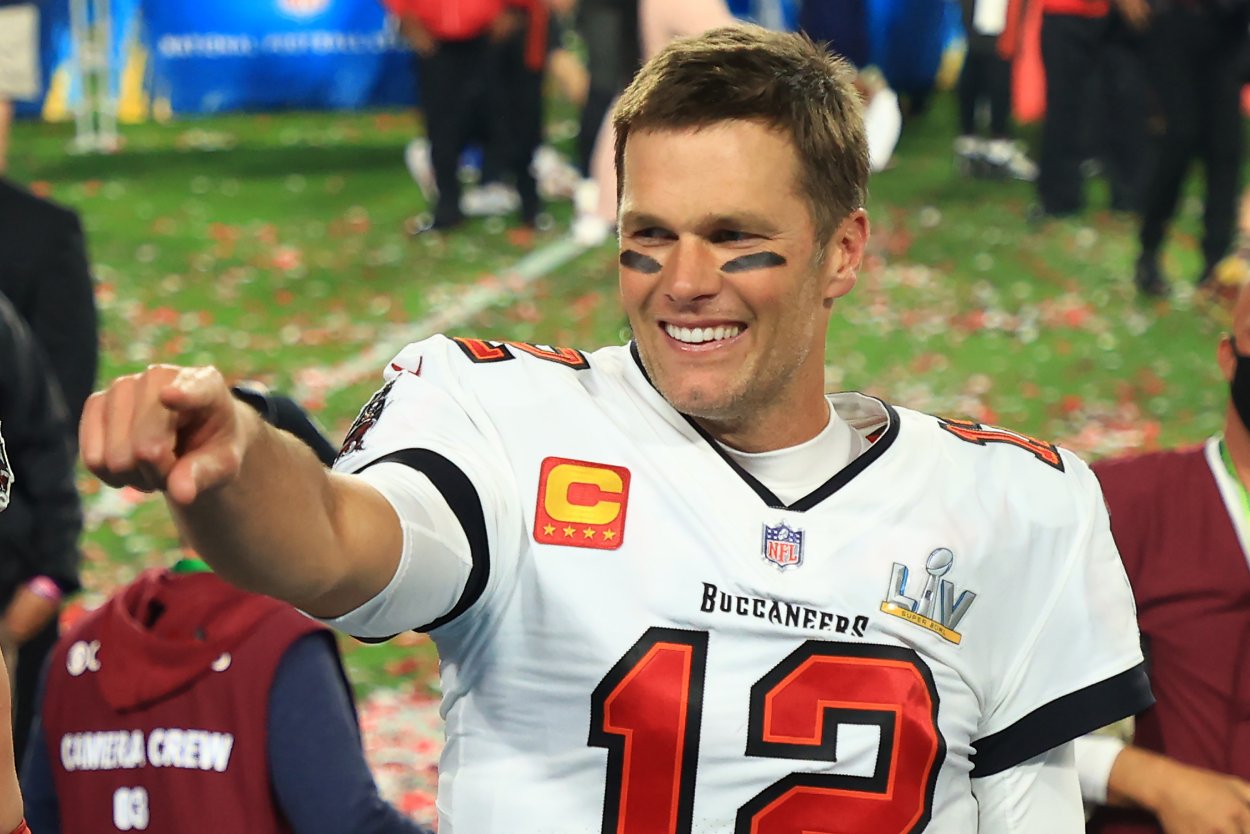 Chris Simms Is Either a Master Troll or a Genius With Where He Ranked Tom Brady Among Active Quarterbacks
NBC Sports analyst Chris Simms ranked Tom Brady 10th among active quarterbacks. Is he trolling, a genius, or both?
Tom Brady might be the latest victim of Chris Simms' attempts at trolling the football world. We're not quite sure yet.
Simms, the former NFL signal-caller who now works for NBC Sports, has spent recent weeks ranking each of the NFL's starting quarterbacks. Anyone who expected reason to prevail and for Brady to be comfortably inside the top-10 of this year's list likely found themselves surprised.
Chris Simms ranked Tom Brady 10th among active quarterbacks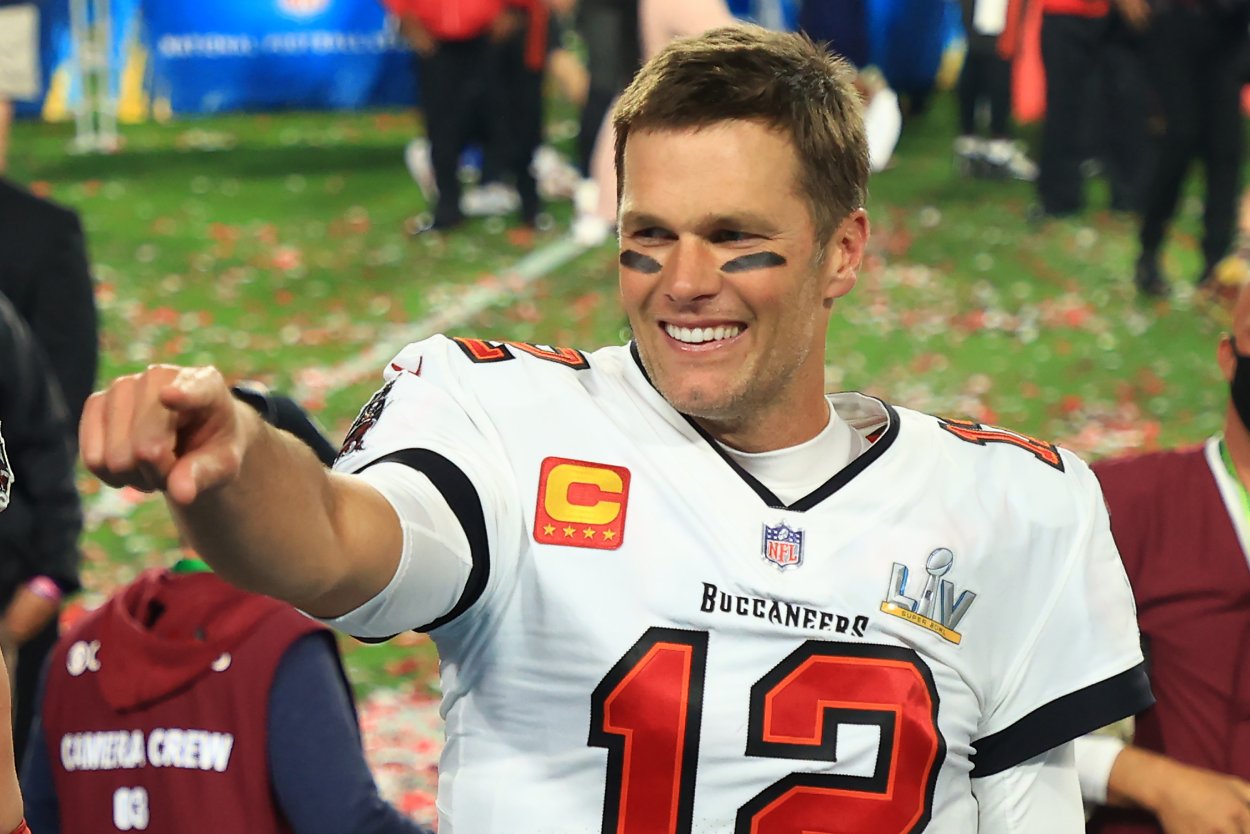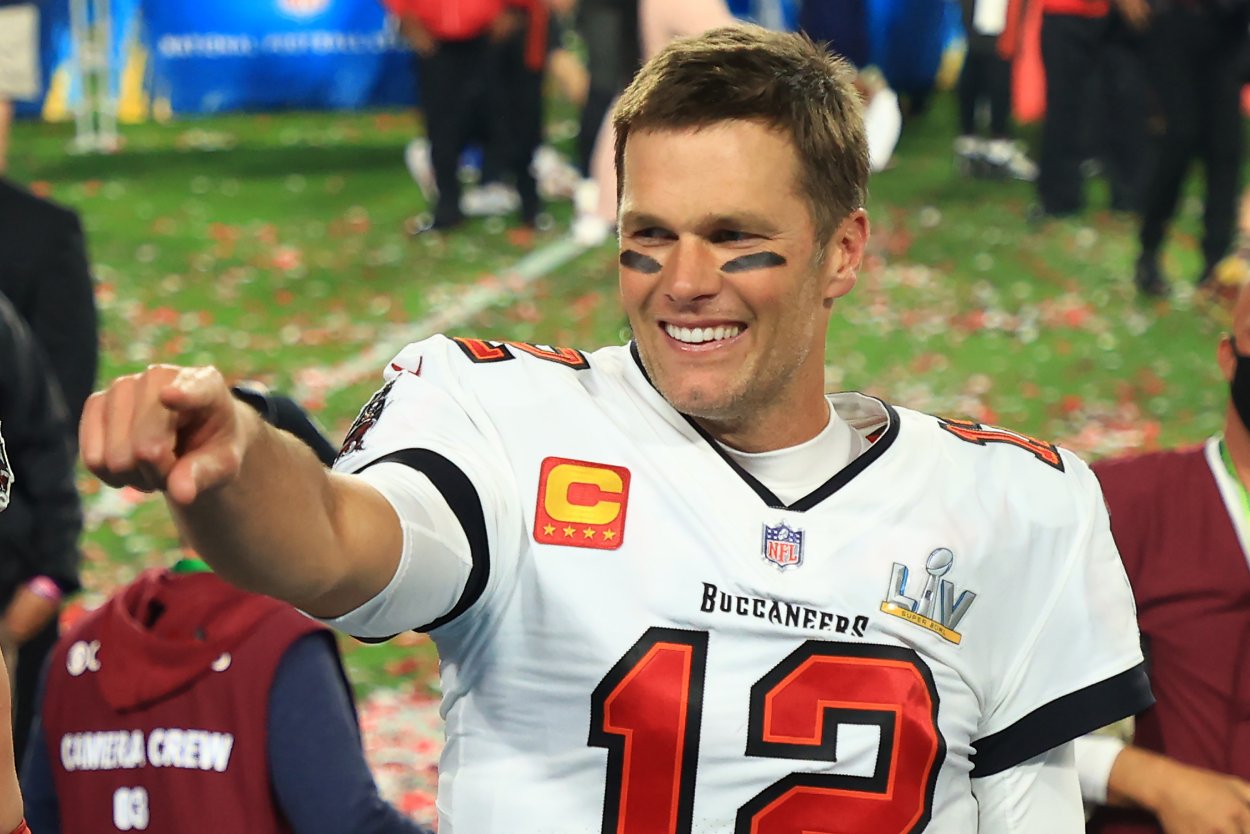 Say what you want about Chris Simms, but we can all agree that he's embraced sharing his bold opinions.
Simms is back for more after he previously ranked first-round rookies Justin Fields and Trey Lance behind Kellen Mond, the Vikings' third-round pick. He recently ranked Tom Brady as the 10th-best quarterback in the NFL.
Now in fairness to Simms, he's correct that Brady isn't exactly close to the top-3, which most fans would likely consider is made up of Aaron Rodgers, Patrick Mahomes, and Russell Wilson in any order. But to list a quarterback who threw 40 touchdowns — the second-most of his career — against 12 interceptions and won the Super Bowl last season sounds extremely harsh.
Why is Simms, who once worked as a Patriots assistant, so down on Brady? In an appearance on The Dan Patrick Show, the retired quarterback explained his reasoning.
"I can look at Tampa Bay, and they lost five [games] in the regular season; you can legitimately look at all five and say the main culprit in all five losses was Tom Brady."

Chris Simms
For what it's worth, Brady threw nine of his 12 interceptions in those five losses. There was also the mistake in a Week 5 loss to the Bears where Brady threw an incompletion on fourth down and held up four fingers, thinking the play occurred on third down.
Simms is either a genius or a master troll…or both?
Because Simms' rankings often veer extremely far away from the pack, it is easy to suggest he is nothing more than a troll and a hot-take artist.
There is a clear difference between Simms and Stephen A. Smith, however. While Smith relies on shouting and tired tropes in an attempt to win a debate, Simms clearly and calmly enunciates his points and uses data and his experience as a quarterback to prove his points.
Yes, Brady deserves a large share of the blame for the Buccaneers' five losses last season. The Buccaneers' Super Bowl victory makes it extremely easy to forget the team reached the postseason as a wild card team and didn't play a home game until Super Bowl 55.
However, the biggest counterargument to Simms' rankings is how the Buccaneers' season ended. The Buccaneers don't win their first two playoff games without Brady throwing four touchdowns and never turning the ball over. So did the gaffe against the Bears really matter in the end?
Objectively speaking, Brady is closer to No. 5 than he is No. 10. He's not in the Mahomes or Rodgers-tier, but he's better than Matthew Stafford, who came in at No. 8.
Simms has a history of extremely bold rankings
The BradyGate ranking isn't the first time this year that one of Simms' lists went viral for the wrong reasons.
Leading up to the 2021 NFL draft, Simms ranked BYU's Zach Wilson as the top quarterback prospect. Trevor Lawrence, the No. 1 overall pick in this year's draft, finished second on Simms' list. As he did in his NFL quarterbacks rankings, he also listed Mond over Fields (the 11th overall pick) and Lance (the third overall pick).
In 2020, Simms ranked Dolphins rookie Tua Tagovailoa as the 40th-best quarterback. Given that he only ranked 40 quarterbacks that year, Tagovailoa shouldn't have been thrilled with his placement.
So is Simms a troll? No, we won't go that far. Is he a genius? That's not the correct answer, either. However, it is clear that he has a much different process for how he ranks quarterbacks, and he isn't going to hide behind his choices.
Like Sportscasting on Facebook. Follow us on Twitter @sportscasting19.