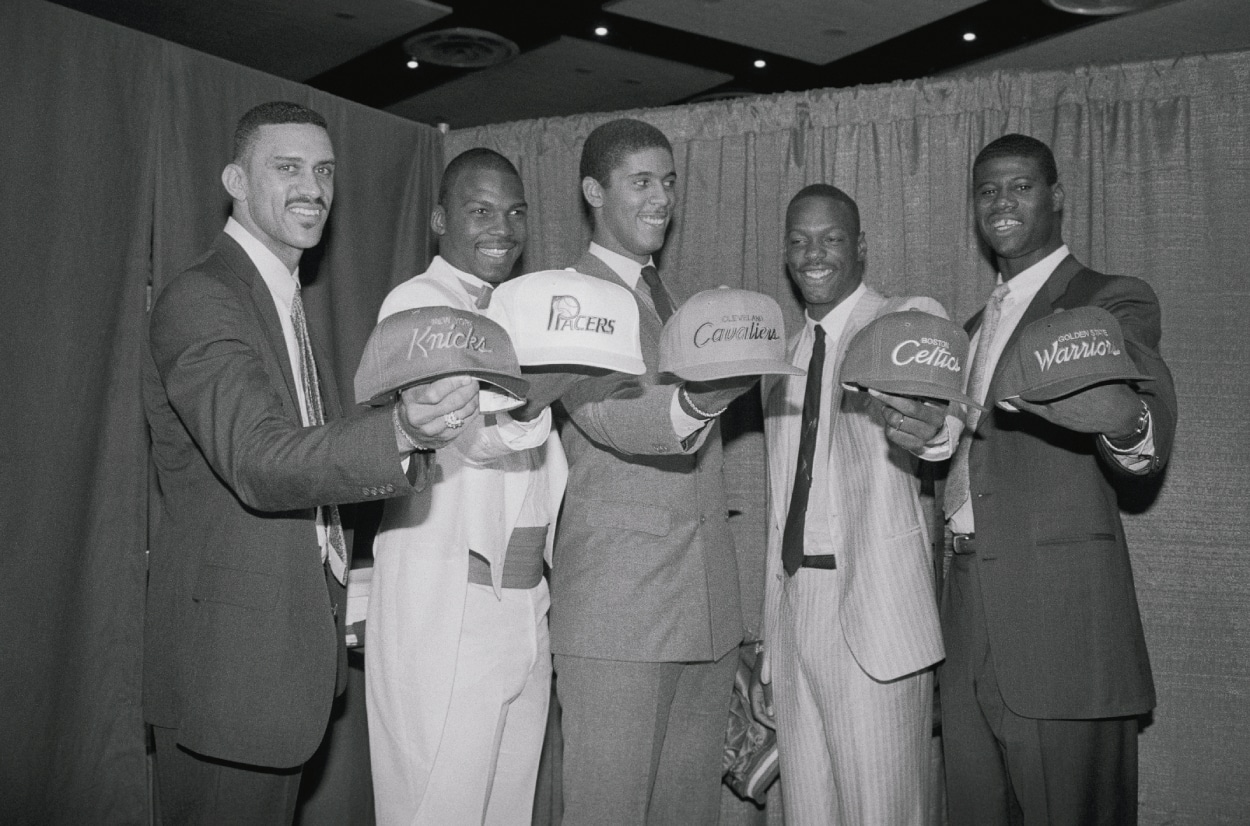 Chris Washburn: Doctors Didn't Know Why I Didn't Die on the Basketball Court
Chris Washburn, the No. 3 pick in the 1986 NBA Draft, said doctors told him they had no idea why he didn't die on the basketball court.
If the Golden State Warriors could have a do-over in the 1986 NBA Draft, they'd jump at the chance. In fact, several teams would jump in line to switch their picks in what many believe was a cursed draft class. The Warriors selected North Carolina State's 6-foot-11 center Chris Washburn with the third overall pick.
He turned out to be one of the NBA's biggest busts, along with several others in that class. Washburn played just 72 games in his career. He failed three drug tests and the NBA slapped him with a lifetime ban.
Washburn recently relived his life in the NBA, speaking at the 2022 F.R.E.S.H. Book Festival to promote his upcoming memoir. During his talk, he said doctors didn't know why he didn't die when he was on the basketball court.
Chris Washburn was one of many botched picks in the 1986 NBA Draft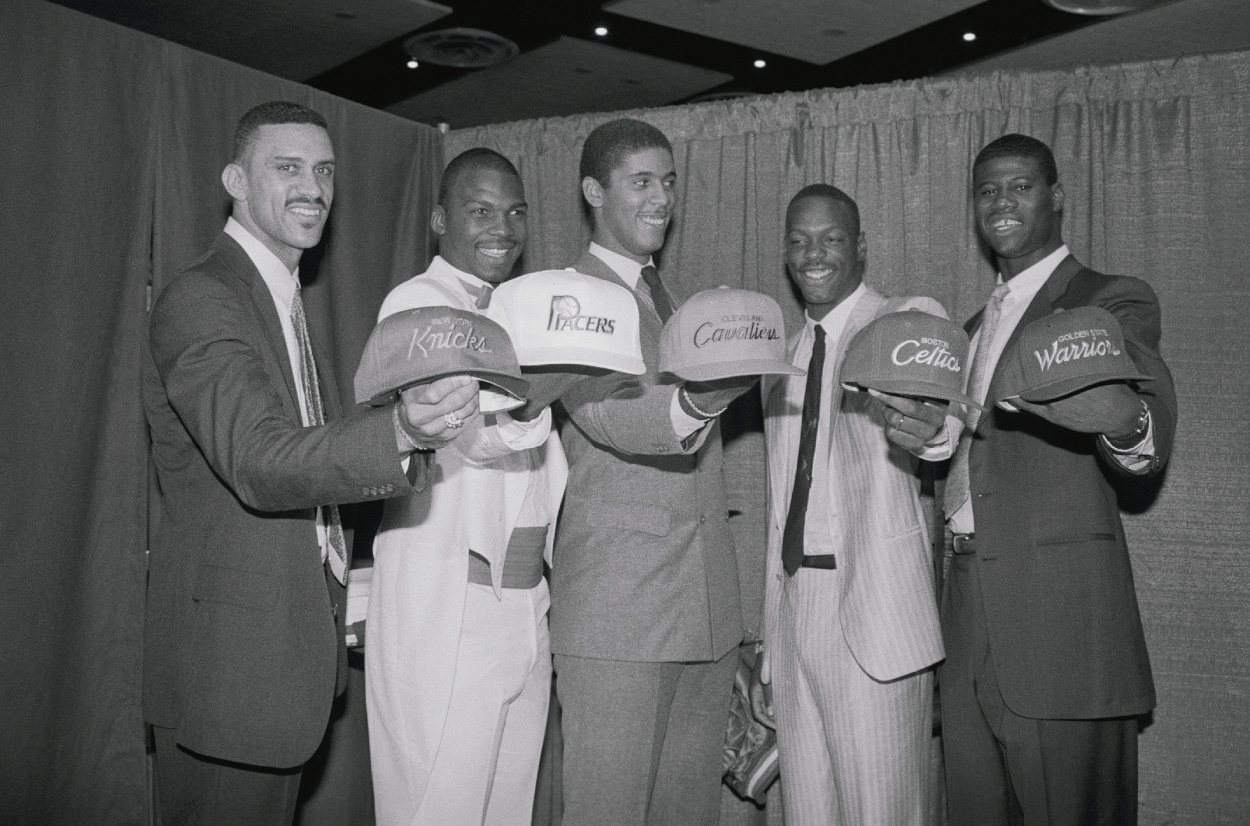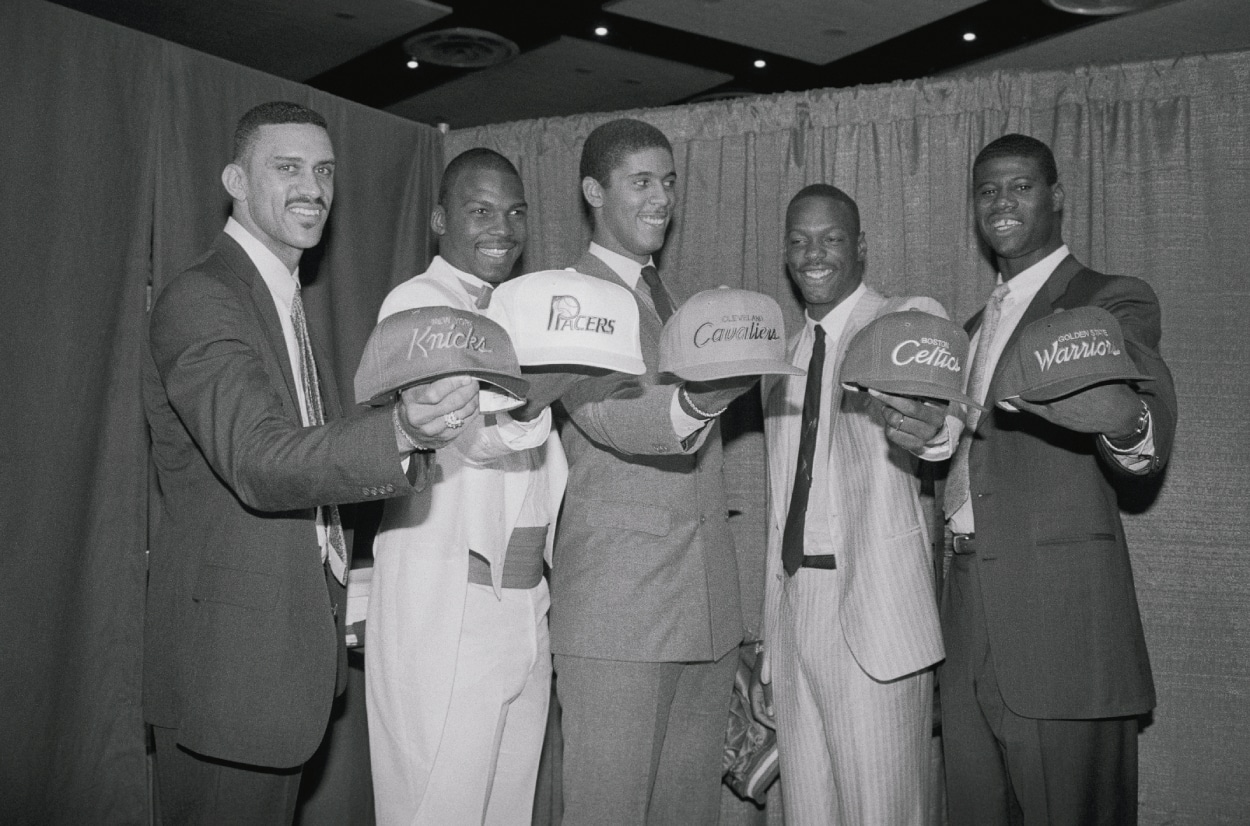 The 1986 NBA Draft was truly a bizarre one. It's safe to say that the second round produced more quality players than the first. The Cleveland Cavaliers selected North Carolina center Brad Daugherty with the first pick, and then everything fell apart.
The Boston Celtics took Maryland's Len Bias, who died two days later after a drug overdose. Washburn went third, Auburn's Chuck Person was fourth, and Kenny Walker of Kentucky went fifth. Like Washburn, Roy Tarpley, drafted seventh overall by the Dallas Mavericks, was issued a lifetime ban by the NBA because of his drug use.
William Bedford, picked sixth by the Phoenix Suns, saw his career come to a "cocaine-induced end" in 1993, according to ESPN. Daugherty, Person, Ron Harper, Dell Curry, John Salley, and Scott Skiles were the first-rounders who had notable careers.
Mark Price, Dennis Rodman, Johnny Newman, Nate McMillan, Kevin Duckworth, and Jeff Hornacek all went in the second round.
Of those hyped-up first-rounders, Washburn had the shortest career, outside of Bias, who never got the chance to play in an NBA game. Washburn lasted two years and averaged 3.1 points and 2.4 rebounds.
Washburn bought Rolls Royces and then went to the projects to smoke crack
Washburn dug deep during his talk at the 2022 F.R.E.S.H. Book Festival earlier this year. He spoke about making millions of dollars as a lottery pick. He detailed how he tried cocaine for the first time at college and then spoke about how it affected him with the Warriors.
"Once I got my money and I was able to do what I wanted to do — I bought my mom a house, I bought the cars, bought the Rolls Royces — at night, while everybody was sleeping and guys were getting ready for practice the next day, I was in the projects smoking crack," he said in a YouTube video posted by AALBC.com.
"Leaving straight from the projects and going to practice or going to a game. Now my heart is already really fast from the cocaine. Imagine walking into a crowd of 24 to 27 thousand people and you high. You have to perform, so now my heart is beating double fast. The doctors told me that they didn't know how I didn't die on the court.
"At 19, I'm making $87,000 a month — a month. And at the end of the month, I'm always broke. I'd go to the bank on Friday and would take out $15,000. Come Monday, I'm the first one in the bank line because I'm broke."
Give Washburn credit for telling his story. It's not a fun one to tell, but it's also not that uncommon for many in that 1986 NBA Draft.
Like Sportscasting on Facebook. Follow us on Twitter @sportscasting19 and subscribe to our YouTube channel.