Chris Webber Sinking $50 Million Into A Growing Business in Detroit: 'This Is My Biggest Priority in Life'
Times have changed, and Basketball Hall of Famer Chris Webber is making a sizeable investment to reflect the new landscape. The Detroit native and former NBA player is opening a new facility in the southwest part of the city he hopes will be a one-stop home for a growing economic niche. It's a long way from the days of criminalizing marijuana, and Webber's company is making a nine-figure investment because of it. Being away from the TV headset seems to agree with C-Webb.
Webber entered the Hall of Fame in September 2021 while making amends with his Fab Five teammates. (Don't check the record books for those, they won't be there because the NCAA can magically make things disappear). It's a significant investment in a city that has struggled for decades to find its way economically.
Chris Webber was a statistic in an earlier era
Marijuana and other cannabis products are now legal in much of the country. But the old stigma remains for older generations.
Chris Webber was marked by that stigma when arrested on multiple charges in 1998. Per The Washington Post, Webber faced counts of marijuana possession after a traffic stop in Prince George's County, Maryland. Acquitted in a jury trial, he says he understands the toll the war on drugs had on minority communities. He also knows that the legalization push has chiefly missed those people.
According to Wajih AlBaroudi of CBS Sports, 81% of the burgeoning cannabis industry business owners are white. That compares to only 4.3% of Black ownership in the sector.
"When you look at the history of America and some other things, it's been tough for people of color," Webber said. "But at the same time, the great thing about this place is that I have partners that are diverse and understand the issues, and we're going to make a change. I'm definitely going to make sure that we help black and brown people, women, and we help veterans."
Much of the blame, Webber says, comes in what he called the "fake drug war." The number of drug-related arrests soared in the 1980s. From 1984 to 1989, arrests nearly doubled nationally, and the 48-year-old Hall of Famer saw the toll it took in Detroit.
Webber's company sinking $175 million into the operation
Players Only Holdings, co-founded by Chris Webber and entrepreneur Lavetta Willis, recently broke ground on the Webber Wellness Compound. The 180,000 square-foot facility plans a marijuana operations and training facility, a cultivation center, a dispensary, and a cannabis consumption lounge.
Per the Detroit Free Press, Webber is thrilled to be bringing the operation to his hometown:
"This is my biggest priority in life. I've seen who Lavetta and I have helped across the country and the lives that have been disrupted by cannabis. Hopefully, we can do a little bit of repairing. Hopefully, we can help the city.
"It feels so good to come home and to be a part of all the great things again."
Plans call for the $50 million project to be expanded by 80,000 square feet for more cultivation, an investment of another $125 million. The first phase should be complete by March 2022.
Chris Webber's goal is to share the wealth literally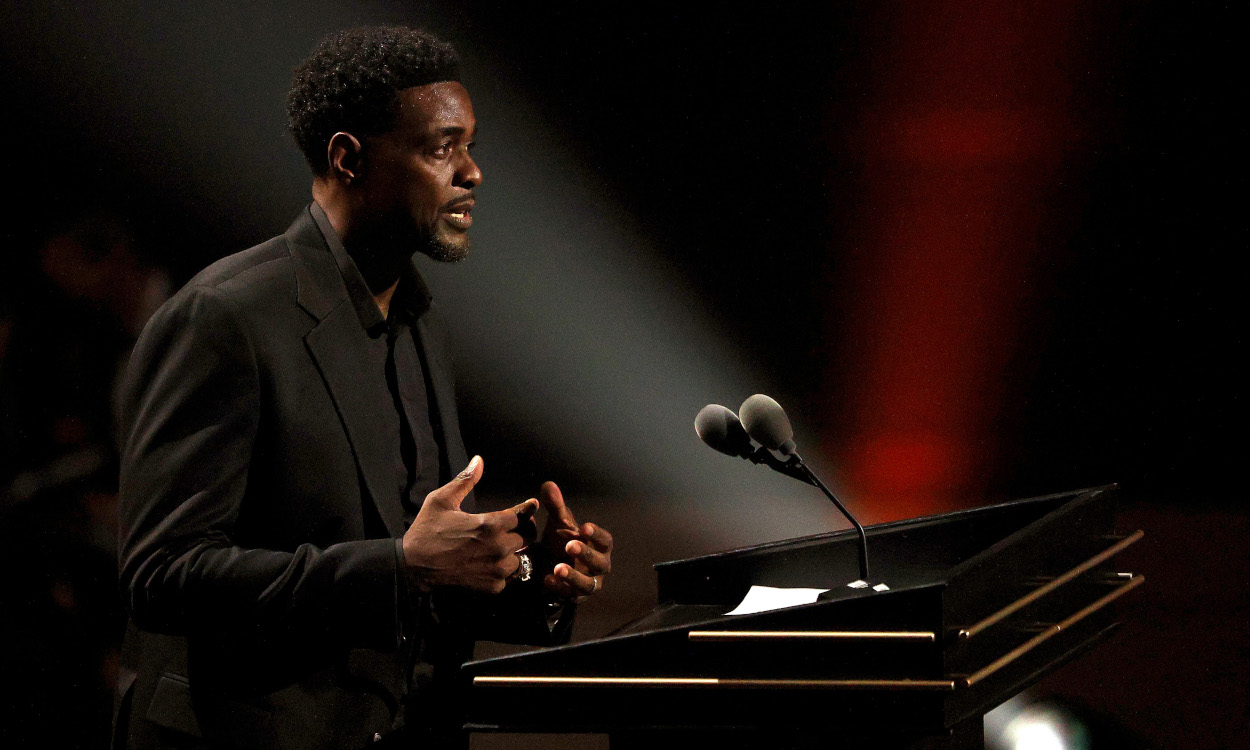 The overriding goal of the compound is to give back to the city. Chris Webber hopes to train people to reap the benefits of the new market sector. The same community dealt with the negative impact of zealous enforcement.
"Detroiters will have jobs, they'll be trained, and the vestiges of these terrible laws will be erased because the families that were stigmatized, that were hurt, that were separated by these laws can now benefit from them," Webber said. "And they won't have to move from their neighborhoods. We're going to make sure that Detroit has access to the profitability that is there in the cannabis industry."
It's been a banner year for Webber, whose Hall of Fame candidacy stalled for years before his breakthrough in 2021. Having his Fab Five teammates at the induction ceremony in Springfield, Massachusetts, was a significant moment.
Webber, along with fellow Detroiter Jalen Rose, Juwan Howard, Ray Jackson, and Jimmy King, was part of one of the most significant teams in college basketball history. Starting all five freshmen, Michigan made a run through the NCAA Tournament in 1992. A title-game loss to Duke ended the magic.
The following year, Webber's infamous timeout ended the Wolverines' hopes for a national title. NCAA sanctions wiped the achievements off the books.
Chris Webber was able to get out of Detroit and achieve greatness. Now he's giving back in hopes of guiding others down the road to success.
Like Sportscasting on Facebook. Follow us on Twitter @sportscasting19.
RELATED: Chris Webber Finally Opens Up About His Infamous Timeout Call, Admits He Needed His 'Mom's Cooking' After Embarrassing Blunder