Chris Webber and TNT Just Ended Their Dissolving Marriage at a Very Awkward Time
The 2021 NBA playoffs are going to look very different, especially for fans of Chris Webber. 
The play-in tournament already ensured a unique postseason compared to what basketball fans knew before. Now, those who are used to Webber and Marv Albert on the call for NBA postseason games will have to accept a new reality after TNT parted ways with the former All-Star forward.
Chris Webber will no longer call games for TNT
For over a decade, Chris Webber served as the lead analyst for TNT's NBA coverage.
The past tense truly applies there. The New York Post reported on Thursday, May 14, that TNT parted ways with the former Sacramento Kings star on the eve of the NBA playoffs. This year's postseason officially begins on Friday, May 22.
Webber, a five-time All-Star who played 15 NBA seasons, joined Turner Sports in 2008. The network replaced him with Reggie Miller, the legendary Pacers sharpshooter, for the May 14 game between the Philadelphia 76ers and Miami Heat.
As of publication, the 48-year-old announcer had not publicly commented on his departure from TNT.
Webber and the network had some issues of late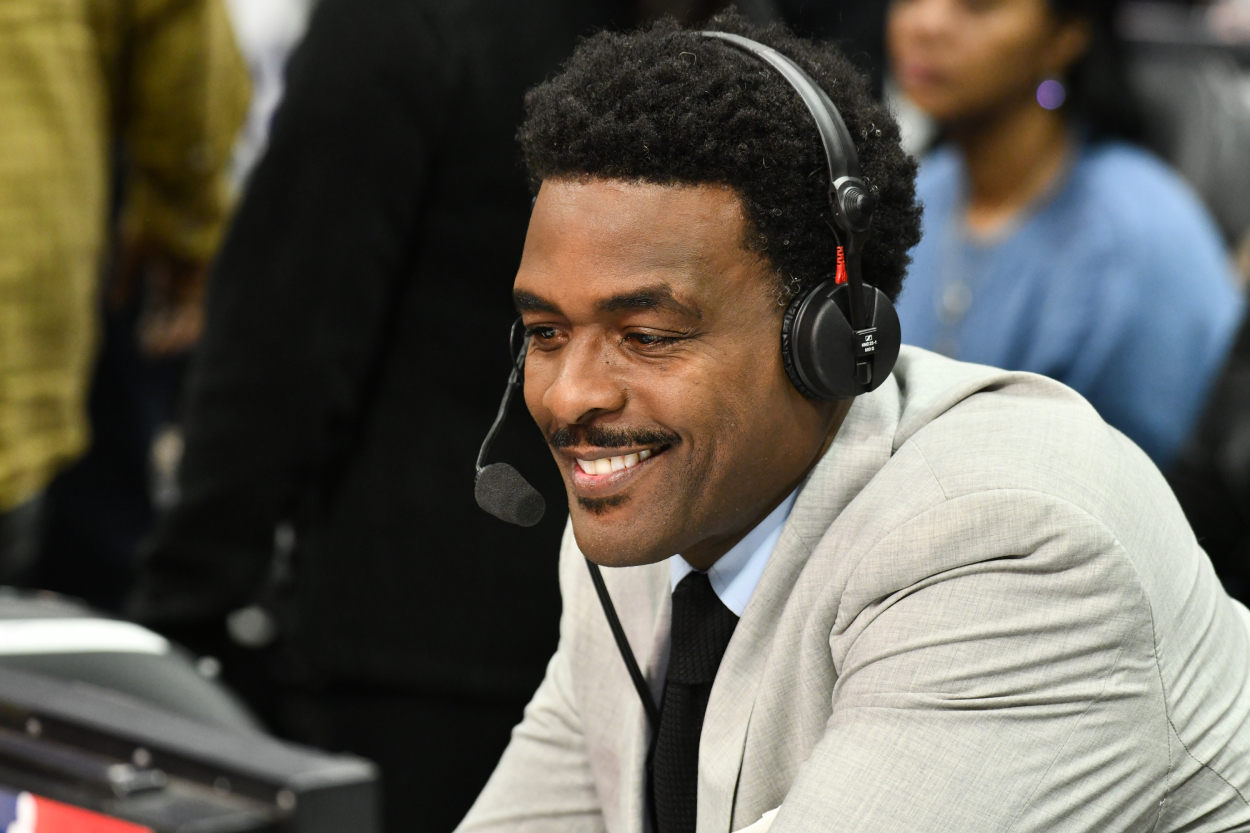 All roads appeared destined towards a divorce between Webber and TNT.
Webber did not work the NCAA Men's Basketball Tournament, a move the New York Post said came after he opted out of the bubble. The newspaper previously reported Webber let the network know on short notice that he didn't intend to work March Madness.
According to The Post, Webber and Turner Sports had not begun negotiating a contract extension before the two parted ways.
TNT needs to rebuild its lead NBA announcing team
Basketball games on TNT have the potential to look much different next season.
Webber is already out, and Marv Albert could be next to follow. The longtime play-by-play voice turns 80 on June 12 and has said publicly that this may be his final season as the lead announcer. It is not yet known if TNT would have him call a reduced workload during the 2021-22 season or if he would officially retire.
Brian Anderson and Kevin Harlan each make sense as Albert's potential replacement. Because the latter has NFL commitments, TNT could promote Anderson, who also serves as the Milwaukee Brewers' television play-by-play voice.
TNT has no shortage of possible candidates to replace Webber as the lead analyst. Miller worked alongside Albert on Thursday night, and he has been with the network since 2005. He has experience serving as the top color commentator.
Former NBA star Grant Hill is another option. A seven-time All-Star in his playing career, he earned rave reviews for his work during the NCAA Tournament. Jim Jackson, the former All-American shooting guard, also does analyst work for TNT.
Like Sportscasting on Facebook. Follow us on Twitter @sportscasting19.