Christian Horner Believes Red Bull is 'Better as a Team' Than Title Rival Mercedes GP
Red Bull Racing last won the Formula 1 Constructors' Championship in 2013. The team, founded by an energy drink empire, had been the dominant force in Formula 1, winning four world championships in a row with Sebastian Vettel. Since their last title win, Mercedes has taken over as the top dog in the paddock and has had a vise-like grip on the drivers' and constructors' championships, winning seven in a row. 
Mercedes' domination appears to be threatened, at least in 2021, with a resurgent Red Bull Racing looking every bit as quick as their German rivals. Neither team has had a clear upper hand throughout the season, with most battles being decided by driver heroics rather than car superiority.
Despite neither team establishing themselves as the clear front runner, Christian Horner, Red Bull Racing's team principal, isn't shy about who he thinks has the better organization. Is it just hype, or does he have a point in the closest championship battle since 2008?
A battle between the two best teams in Formula 1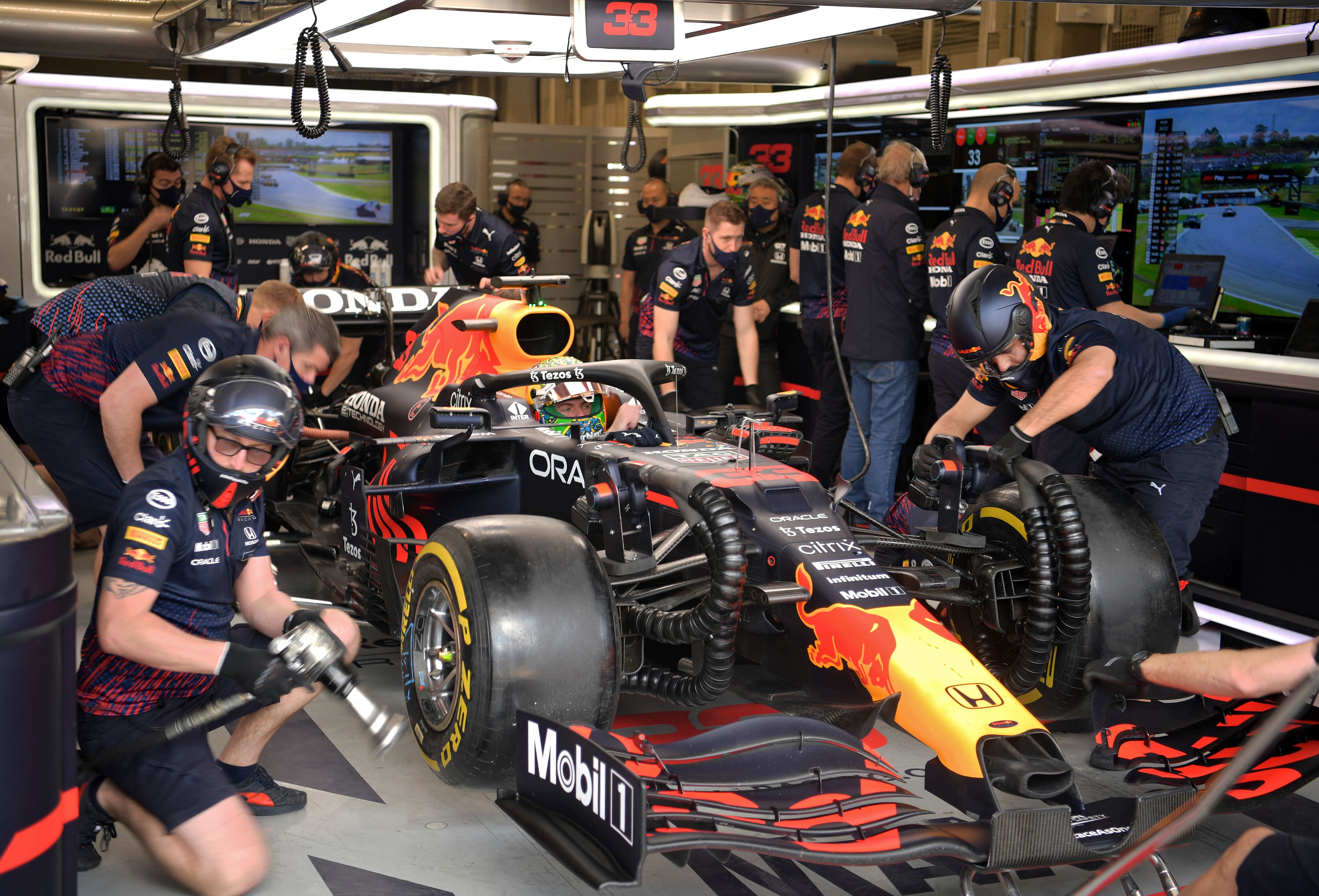 With two races remaining in the 2021 racing season, there is no clear favorite, with Red Bull and Mercedes both able to win the championship. Heading into the Saudi Arabia Grand Prix, Mercedes is five points clear of Red Bull in the constructors' standings. This year, they have won eight races, with Lewis Hamilton winning seven and Valtteri Bottas winning one in Turkey.
On the other hand, Red Bull Racing has picked up 10 wins thus far, with Max Verstappen grabbing nine and Sergio Perez winning the other at the Baku Circuit in Azerbaijan. Even with two more wins, Red Bull have scored fewer points in the championship than Mercedes. Scoring points wins championships, and Mercedes knows that you don't have to win every battle to win the war.
It is difficult to say who has the more potent pairing when comparing the teams' drivers. Lewis Hamilton is a seven-time world champion but is in the twilight of his career. Teammate Valtteri Bottas, a 10-time Grand Prix winner, is blisteringly quick in qualifying but often struggles on race day. His racecraft, defensive driving, and wet weather performances often let him down.
At Red Bull, Max Verstappen is arguably the fastest and most naturally talented driver on the grid. Hamilton may have all the championships, but Verstappen probably has the edge in terms of raw speed. There is little doubt that Verstappen will win world championships, but his aggressive driving style often gets him into trouble.
Verstappen's teammate, Sergio Perez, is almost the opposite of Valtteri Bottas. Bottas is brilliant in qualifying, but Perez struggles to put a quick lap together. Perez has the edge in the race, and his racecraft and tire management skills often see the Mexican ace race his way into a great finishing position. 
On the whole, there is not much between the two teams. This year, Red Bull has more wins, but Mercedes is scoring more points. Verstappen has an eight-point lead over Hamilton in the championship race, but the seven-time champ is on a run of form that suggests he has the advantage over his rival. Qualifying performances have hurt Perez this year, giving Bottas the ability to score more points.
Christian Horner speaks about his Red Bull Team
Speaking in an interview with Channel 4 in the UK, as quoted by PlanetF1.com, Horner was asked if he thought Red Bull is the better team right now. The outspoken team principal had this to say, "As a team, yes, I think we are. I think we've managed to put this challenge together, we've won more races so far.
"We've had a bit of bad luck along the way, but who has put Mercedes in this position in the last seven years? They have never been in this position.
"We are just enjoying the fight, the challenge, the competition. If we do manage to pull this off, or even one of [the championships] off, in Abu Dhabi, that would, I think, probably be arguably our biggest achievement."
The fight between Red Bull and Mercedes and Christian Horner and Toto Wolff has been ferocious. Horner and Wolff have often exchanged barbs in a feud that has turned almost personal. Horner is not the type of person who would ever say that Red Bull Racing is not the best, but if they can pull off a championship win this season, he would prove the naysayers wrong.
How Red Bull can win the championship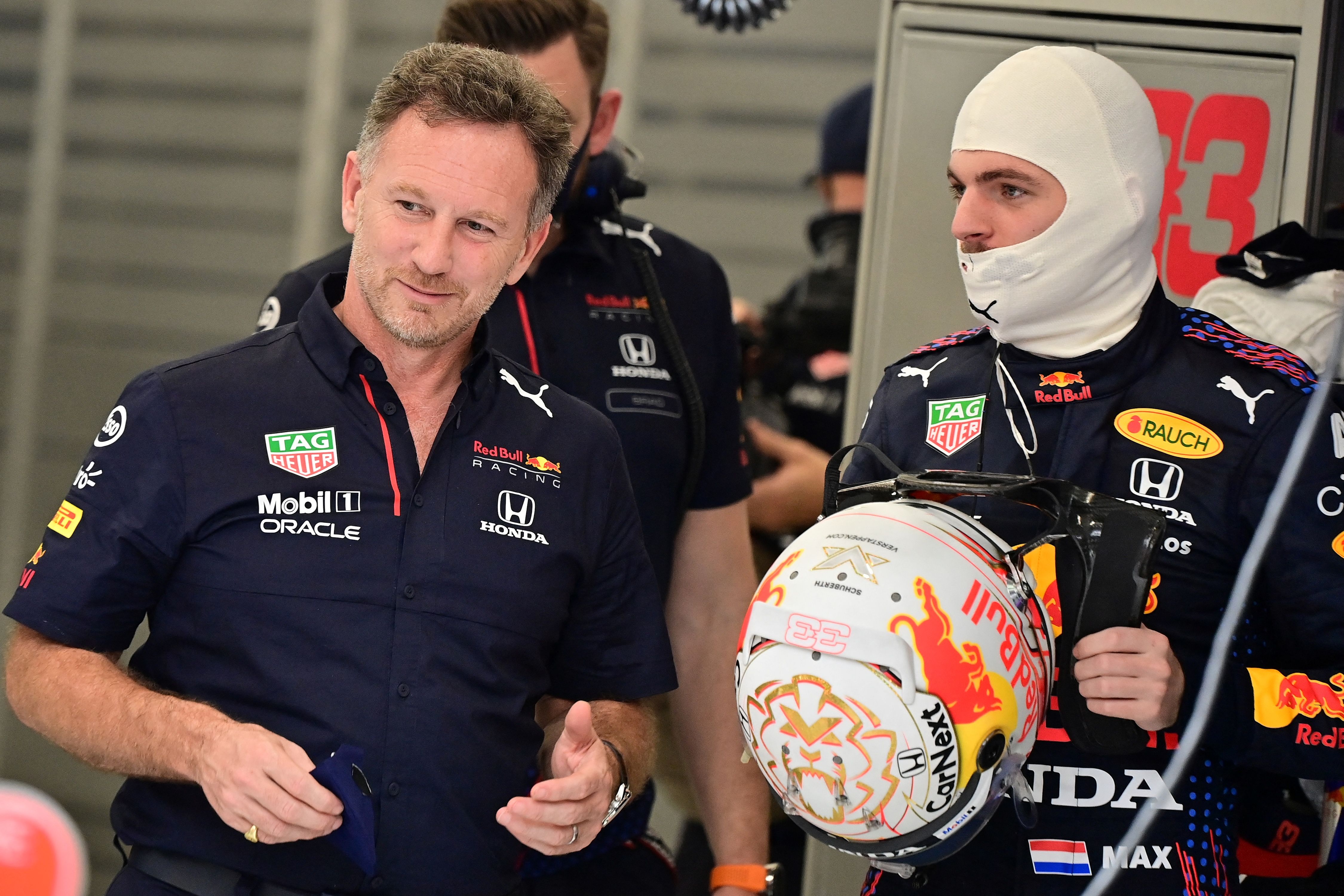 Figuring out how teams and drivers can win championships based on the mathematics of a points system can be challenging, as there are often several scenarios that could swing the lead to either team. But with just two races left, the picture is becoming more apparent, and Red Bull has a real shot at winning both the drivers' and constructors' championships.
If Lewis Hamilton suffered a DNF in Saudi Arabia, Mercedes would be powerless to stop Red Bull from winning both championships, provided Perez finishes in the points.
To guarantee his eighth championship, Hamilton needs to win the Saudi Arabia Grand Prix and the season finale in Abu Dhabi. Hamilton has some wiggle room if Verstappen finishes low in the points or has a DNF. Mercedes must assume that Red Bull will be pushing hard for the win and rely on Bottas getting in the mix and holding Verstappen and Perez at bay.
In terms of the constructors' championship, there are many ways that either team could still win. The critical factor will be the number two drivers, Bottas and Perez. They are the crucial factor for championship success and their finishing position, respective to the other, is likely to be the deciding factor of the title fight.
Regardless of how the final two races unfold, Red Bull has a legitimate claim to being the best team of the year. Mercedes will fight hard to keep their crown, but the real winners are the fans, who get to see some of the best racing in the world this season. 
Related: War of Words Heats up Between Formula 1 Team Bosses Toto Wolff and Christian Horner, With Each Seeing the Other as the Villain of the Season