Christian McCaffrey Has a Few Hidden Talents You Wouldn't Expect
Christian McCaffrey of the Carolina Panthers has quickly shot up the ranks to become one of the NFL's best running backs over the last few seasons. But McCaffrey isn't just a great athlete. The multi-talented running back actually has multiple hobbies he likes to pursue off the field.
Christian McCaffrey's NFL career overview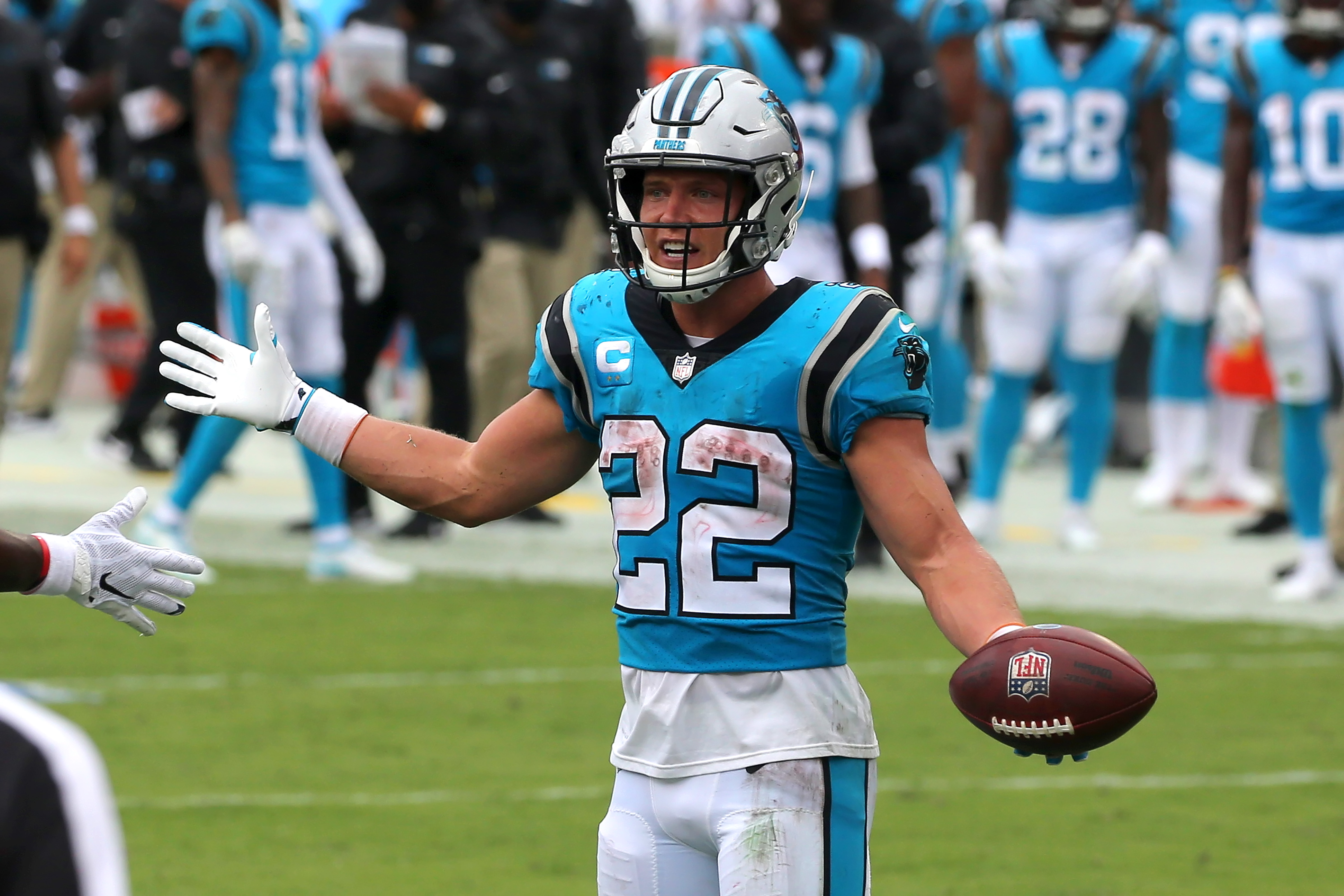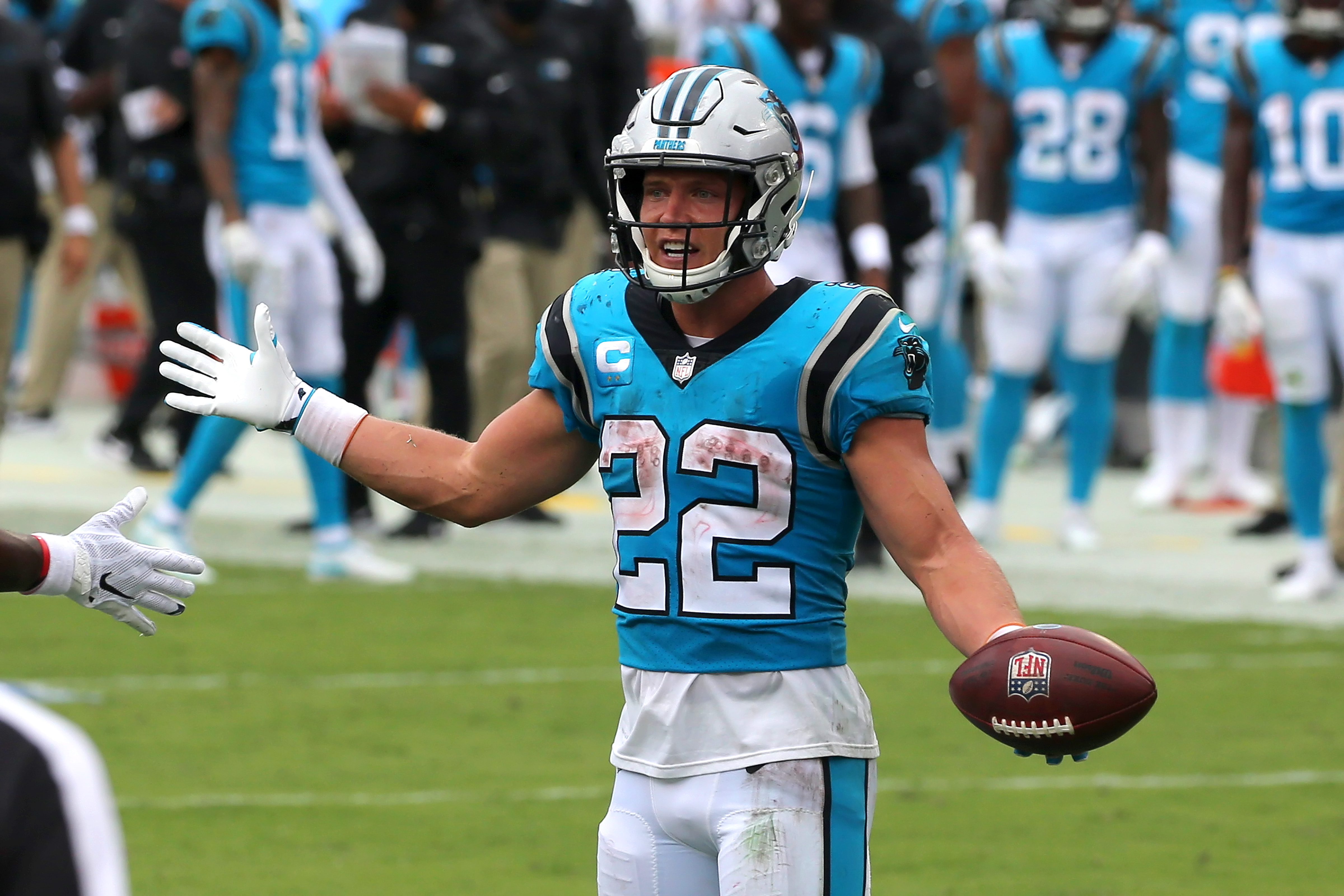 McCaffrey has football running in his blood: his father is former NFL wide receiver, Ed McCaffrey. McCaffrey's taken after his dad, even if it's at a different position.
According to Pro Football Reference, McCaffrey's in his fourth season with Carolina. Though he recently got hurt this year, he had yet to miss a game prior to this season, playing 16 games in each of the 2017-2019 seasons. Here are the numbers he's put up over the course of his still-young career: 
3,076 rushing yards
28 rushing touchdowns
310 receptions for 2,590 yards
15 receiving touchdowns
McCaffrey has already received one Pro Bowl selection and one All-Pro selection. What makes him so dangerous is his versatility. He's as much a threat to catch a pass out of the backfield as he is to run the ball. That versatility doesn't end on the football field, however. 
The other sports Christian McCaffrey played on his road to the NFL
It will surprise exactly no one to hear that McCaffrey was an exceedingly gifted football player in high school. Playing for Valor Christian High School, he played a variety of positions.
McCaffrey spent time on all sides of the ball. On offense, he starred as a wide receiver and a running back, much like he does today. On the defensive side, he used his incredible speed and athleticism as a cornerback. He even played special teams, moonlighting as a punter. He broke high school records in the state of Colorado, including most career touchdowns and all-purpose yards.
But for an athlete as talented as McCaffrey, one sport wasn't enough. McCaffrey also played basketball along with track and field. It's clear that McCaffrey's flexibility as an athlete extended beyond his pro career — as early as high school, he was showing prowess on a variety of different fields. But his talents aren't even limited to the playing fields — he's also got plenty of unique interests outside of athletics as well. 
Many non-football hobbies
McCaffrey did an interview with GQ about "10 Things He Can't Live Without." During that, he talked about a few of his hidden talents and hobbies. Some may surprise you. Among McCaffrey's hobbies include: 
The running back plays the piano. He sank a decent amount of money into a nice piano and enjoys experimenting with learning how to play. McCaffrey said he doesn't yet know how to read music, but just enjoys the process of trying to learn a song based on the sounds the keys make. 
He has a longboard. According to McCaffrey, he doesn't like walking or jogging to places. He'll either run or use the longboard to get where he needs to go quickly. 
McCaffrey also has a grill that he cooks meats like chicken and steak on. He talked about the importance of eating well and learning to cook for himself. As an NFL player, it makes sense. 
It's pretty cool to see an NFL player with so many interests that aren't football. In what can be a brutal sport to play, professional athletes definitely need something to take their minds off their difficult job when they're not on the field. McCaffrey seems to have a smart, well-balanced approach to his off-field life filled with outside hobbies and interests.