Christian McCaffrey Leads List of Players Who Should be Ranked Higher on NFL Top 100 List
Every year, NFL Network unveils its NFL Top 100 list, which highlights the best players in the league. According to NFL Network, NFL players cast their votes to determine the rankings. So far, spots 100-41 have been revealed, and some of the rankings were surprising.
It's always interesting to get a glimpse into what the players think about each other. However, these rankings are not always accurate. There are some egregious errors on this year's list as some players were ranked much lower than their talent would suggest.
Here are five players who should have been ranked higher on the NFL Top 100 list.
Running back Christian McCaffrey, Carolina Panthers (No. 44)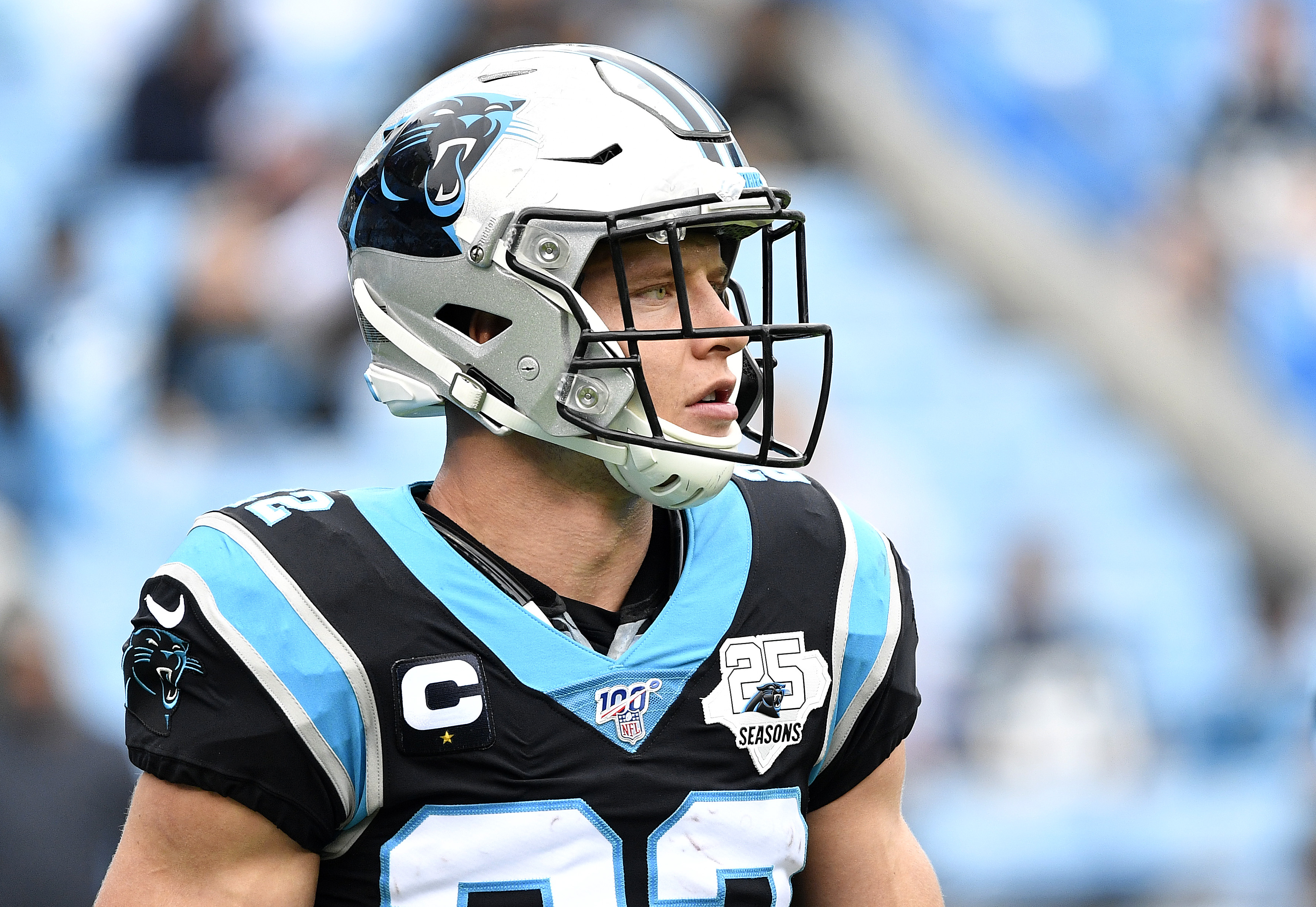 "Strange" is the perfect word to use when considering Christian McCaffrey's ranking on this list. Not only is he being selected with the first pick in most fantasy football drafts, but he's also a top-three running back when healthy.
His 2020 season was cut short due to injuries, but him sliding down the list 38 spots from the previous year's ranking is beyond comprehension. Let's not forget how the former Stanford Cardinal was absolutely unstoppable in the 2018 and 2019 seasons.
In those two seasons combined, he racked up 2,485 yards and 22 touchdowns on the ground. He was also a force catching passes out of the backfield. McCaffrey reeled in 223 passes for 10 touchdowns during that span. Those are video-game numbers.
A bounce-back campaign should vault him back up near the top of the list in 2022.
Cornerback Tre'Davious White, Buffalo Bills (No. 95)
The cornerback position continues to get better year after year. The talent pool is deep, but some players have begun to separate themselves from the pack. Tre'Davious White is one of them.
The LSU product has made the Pro Bowl in two straight seasons. In 2020, he was named second-team All-Pro after earning first-team honors in 2019. He led the NFL in interceptions with six in 2019 and has recorded 15 for his career, along with 54 pass breakups.
The Bills defense has become a perennially formidable unit. Sure, it's had some talented pass-rushers, but White leads the efforts on the back end. He is dominant in zone coverage. In terms of playmaking ability, he's right near the top of the list of the league's best cover guys.
Wide receiver Calvin Ridley, Atlanta Falcons (No. 65)
Calvin Ridley didn't make the top 100 at all in 2020, so this is an accomplishment to be proud of. However, the case can be made he should be even higher.
Mike Evans is ranked 17 spots ahead of Ridley, and 2020 breakout Justin Jefferson is ranked 12 spots ahead. It's hard to make the case for either to be higher than Ridley — especially Jefferson given the fact he's heading into just his second season in the league.
Ridley enjoyed a breakout season of his own in 2020, recording 90 receptions for 1,374 yards and nine touchdowns. He was targeted 143 times, and that total is likely to increase with Julio Jones now with the Tennessee Titans. Playing with one of the greatest receivers of this generation has helped the four-year pro come into his own.
Now the guy in Atlanta, Ridley's talents will be on full display, and we'll see what he can do when the spotlight is on him.
Tight end George Kittle, San Francisco 49ers (No. 50)
Much like McCaffrey, George Kittle's drop can largely be attributed to injuries. The fact of the matter is he's healthy now. And durability aside, he makes a strong case for the title of best tight end in the NFL.
Kittle broke out into stardom in 2018, catching 88 passes for 1,377 yards and five touchdowns. He followed it up with another 1,000-yard, five-touchdown season in 2019. He ended 2020 on injured reserve but still put up respectable numbers before going down.
Kittle is surprisingly explosive and plays with a high motor. 49ers head coach Kyle Shanahan has brought the best out of the former Iowa Hawkeye. Not only is he a great receiver, but he's a phenomenal run-blocker, as well. Many receiving tight ends lack that skill, but Kittle can do it all.
Cornerback Jaire Alexander, Green Bay Packers (No. 41)
Jaire Alexander is entering his fourth NFL season and has already established himself as one of the league's elite shutdown corners.
The former University of Louisville standout was amazing in 2020 and finished the season with the highest cornerback grade from Pro Football Focus.
In three seasons, Alexander has recorded just four interceptions, but that stat is misleading. He's defended 41 passes during that span. Opposing offenses barely look his way because he's that good. He's tasked with shutting down the other team's best receiver, and more times than not, he wins that battle.
It's unclear which players will be included in the top 40, but there's no doubt Alexander should be one of them.
All stats courtesy of Pro Football Reference