Christian McCaffrey's Injury Has Taught Him That NFL Players Are Basically 'Professional Compensators'
Christian McCaffrey is undoubtedly one of the best running backs in the NFL today. The 24-year-old Carolina Panther also has a legitimate chance to carve out a place in the pantheon of all-time greats, provided he can dodge the ever-present threat of injuries. This year, that goal has proven something of a challenge, with McCaffrey having been out since Week 2 with a high ankle sprain.
Not long before suffering that injury, McCaffrey sat down for an interview with GQ. There he outlined the grueling training regimen necessary to keep him in peak physical condition. He also revealed an interesting perspective on dealing with injuries.
An exhausting fitness regimen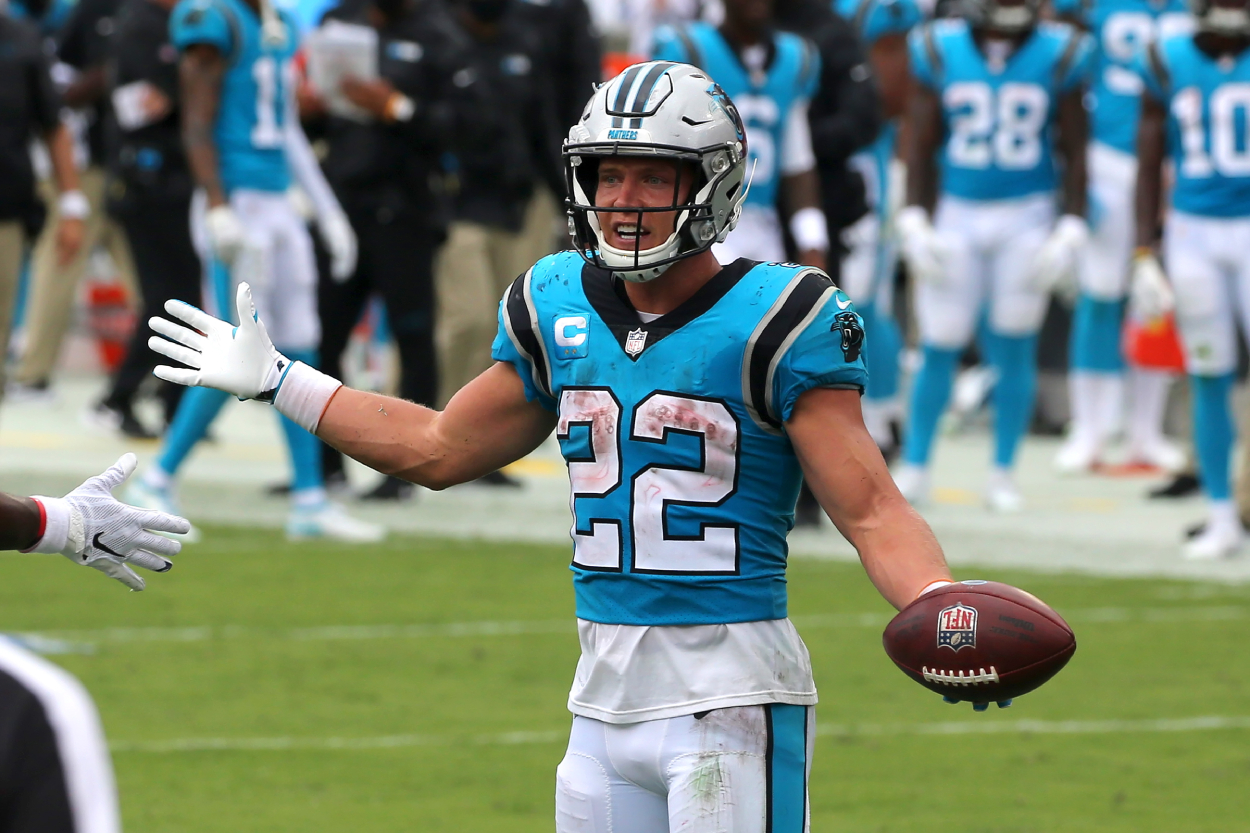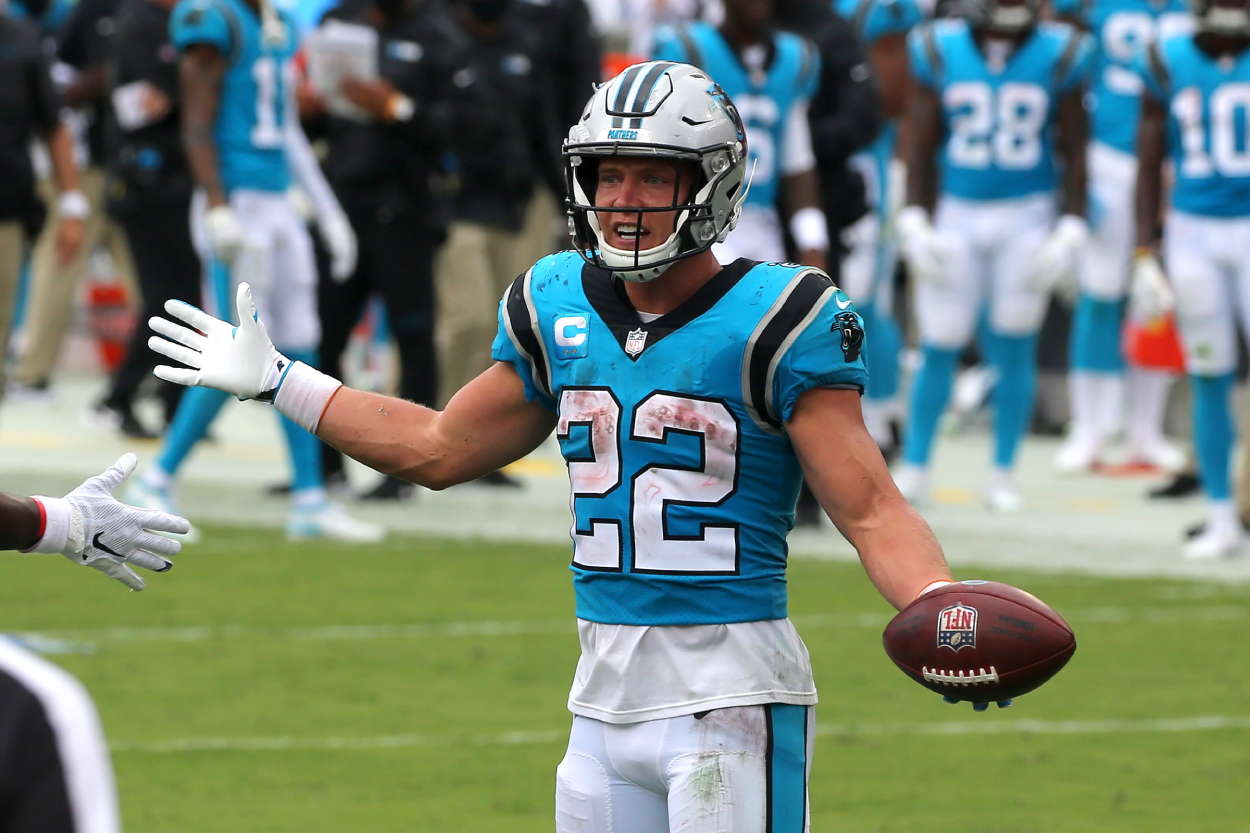 Running back is one of the most demanding and physically punishing positions in football. At 5-foot-11 and 205 pounds, McCaffrey is slightly on the small side for a running back. That means he must work even harder to keep himself in competitive shape. Even a slight disadvantage when it comes to the mechanics of his body can have huge repercussions for his performance — and his health.
With the help of his trainers, McCaffrey must constantly train to maintain peak conditioning. Meanwhile, he must constantly refine his workout and recovery rituals to meet the changing needs of his body. In that regard, he has a lot of respect for a player like Tom Brady, who has managed to adapt his training as he ages, in order to remain in competitive shape. As McCaffrey put it in his GQ interview:
"You look at guys like Tom Brady… I'm sure he trains differently now than he did five years ago. In order to continue to succeed, you have to adapt in your training and in development."
Accomplishing that kind of adaptation requires a multi-pronged approach, one that is informed by constant communication with various experts. Trainers, dieticians, and physiologists are all involved in determining the changing needs of McCaffrey's body.
At the end of the day, though, his own will and discipline are the most important factors when it comes to maintaining his body.
Christian McCaffrey's thoughts on injury management
Like most players in the NFL, McCaffrey spends a large part of the season dealing with nagging injuries that aren't quite serious enough to keep him out of the game. At one point in the GQ interview,
In one of the article's most interesting quotes, McCaffrey states:
"I've discovered that football players and professional athletes, in general, are professional compensators. They can adjust to tweaks here and there without actually physically fixing the issue. Now the goal, for the next week, is to get back to square one so you don't have to continue to compensate. And that's the difficulty of it."
McCaffrey's interview was published on September 17. Three days later, he sprained his ankle in a Week 2 game against the Tampa Bay Buccaneers. In retrospect, that injury casts an interesting new light on his comments.
Was McCaffrey already feeling hampered by injuries prior to that Week 2 game? If so, perhaps it would have been wire for the Panthers to hold him out, instead of forcing him to be a "professional compensator."
Tracking Christian McCaffrey's current injuries
Virtually since the moment McCaffrey injured his ankle, the football world has been consumed with trying to figure out when he might return.
At this point, he has missed the last six Panthers games. In late October, the Panthers announced that McCaffrey had returned to the practice field. Yet the team didn't make clear exactly when McCaffrey might be ready to return to game action.
The questions were answered when McCaffrey returned for the Panthers' week 9 matchup against the Kansas City Chiefs. He played exceptionally well, that is of course, until he went down with another injury.
The team is still waiting for tests on McCaffrey's injured shoulder, but all indication are that he could wind up missing some time again. This is an unfortunate setback for the promising young player.