The Cincinnati Bengals Are Gambling on a Failed Seahawks Cornerback to Help Maintain Joe Burrow's Hot Start
Heading into this past offseason, the Cincinnati Bengals were one of the biggest mysteries in the NFL. They were coming off a disappointing 2020 campaign, and everyone was largely unsure what former No. 1 overall pick Joe Burrow would look like returning from a nasty knee injury.
Numerous training camp reports surfaced detailing an unconfident Burrow, who was yet to develop trust in his rehabilitated knee.
Throw in Ja'Marr Chase's (the Bengals' 2021 first-round pick) preseason drop issues, and things were lining up for another painful Bengals campaign.
The Cincinnati Bengals are off to a promising start
Seemingly against all odds, the Bengals have actually jumped out to an impressive start. They have wins over the Minnesota Vikings, Jacksonville Jaguars, and Pittsburgh Steelers, and they were a few missed field goals away from knocking off Aaron Rodgers and the Green Bay Packers in Week 5.
Burrow looks healthy, and Chase looks like a legitimate WR1-type talent.
Sat at 3-2 through the first five weeks of the season, the Bengals are taking the brilliant approach of not resting on their early success. Following their loss to Green Bay, the team's front office pounced on an opportunity to inject their defense with some extra talent.
The Cincinnati Bengals claimed CB Tre Flowers
Once viewed as a top-tier starting cornerback for the Seattle Seahawks, Tre Flowers is in the midst of a frustrating stretch of football.
After starting 15 games in his first and second year in the league, Flowers made just seven starts in 2020 and three starts this season before being relegated to special teams duties. He was flat-out not performing well this season, owning an allowed passer rating when targeted of 132.0.
It goes without saying, but that's really, really bad.
Flowers was released from the Seahawks' roster following another disappointing afternoon of football during Week 5. However, that's where the Bengals enter the picture. Cincinnati pounced on the opportunity to put a waiver claim in for Flowers, adding him to a secondary that's experiencing some depth issues at the moment.
It's a bit of a gamble on the Bengals' side of things, seeing as Flowers needs to be rebuilt into a serviceable corner again. However, that doesn't take away from the intent behind the move.
The Bengals are trying to improve their roster to continue these newfound winning ways under Burrow's guidance.
Will Flowers make an impact?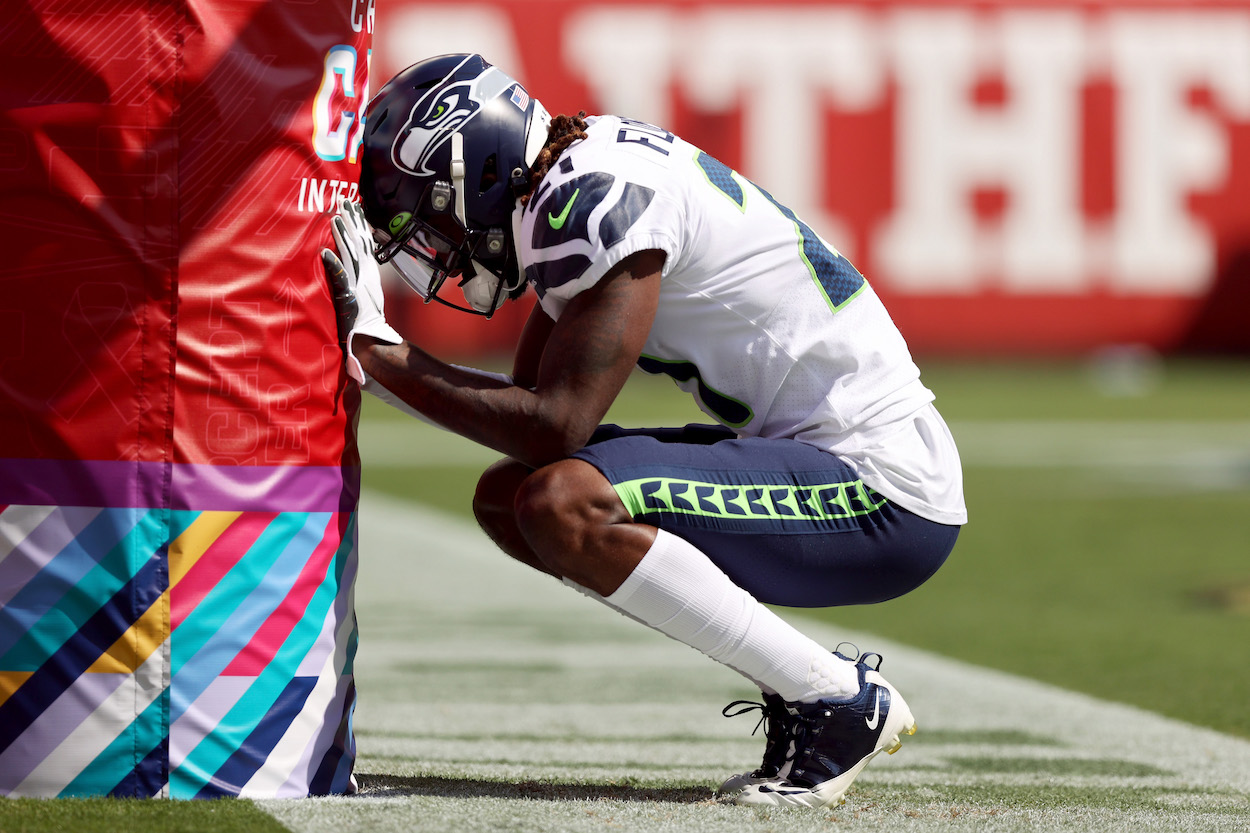 The primary reason behind Cincinnati's interest in Flowers is due to a lack of depth at the moment. Thanks to a hamstring injury to regular starting CB Trae Waynes, the Bengals are noticeably light in the secondary.
The Bengals don't need Flowers to recapture 100% of his previous form. They just need him to be serviceable for a few games while Waynes gets healthy.
It may seem like a minor transaction in the grand scheme of things, but the Bengals front office being active on the waiver wire is genuinely good news for Burrow. Plenty of teams would just rely on practice squad call-ups in the event of an injury — the Bengals' front office isn't settling for that.
All stats courtesy of Pro Football Reference.
RELATED: Former Ravens Linebacker Bart Scott Takes a Vicious Shot at Hollywood Brown, Claims He Shouldn't Be a Starter