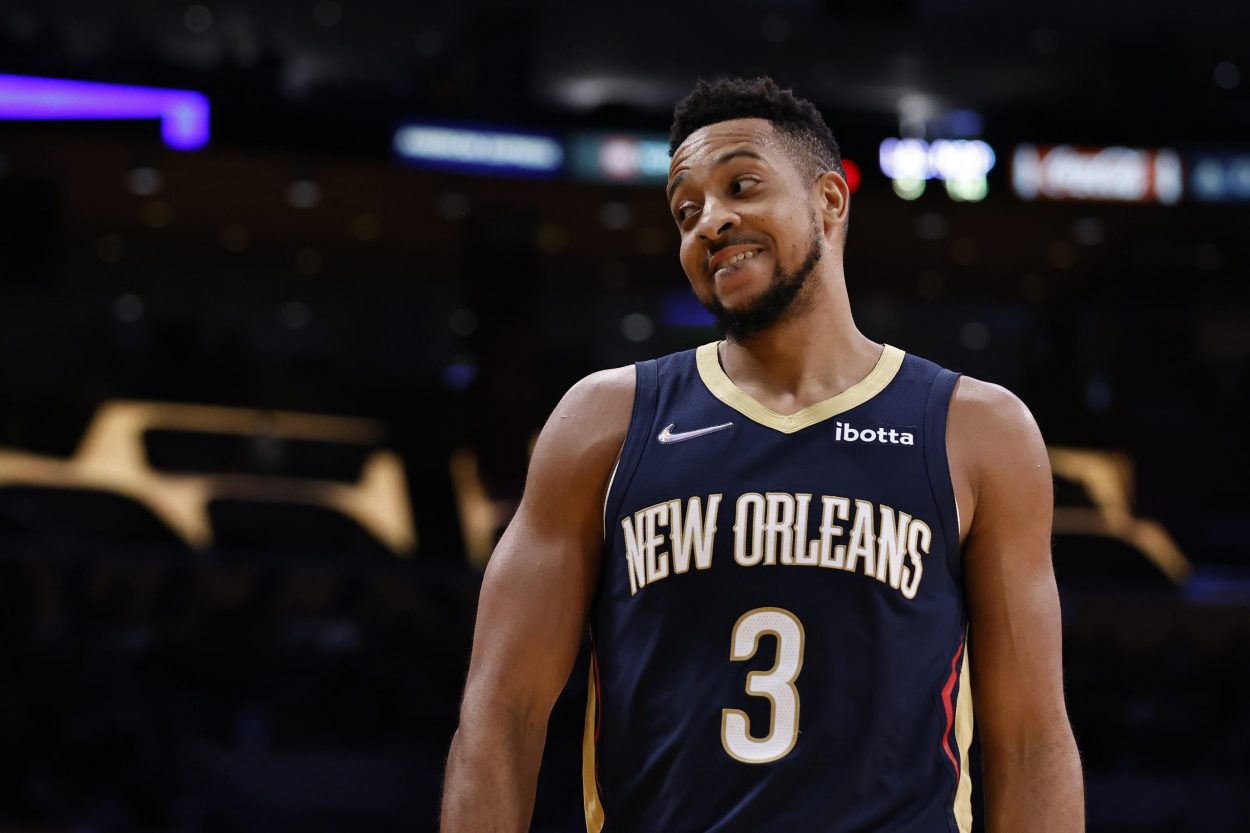 CJ McCollum Sends Heartfelt Message to a Disgruntled Zion Williamson
CJ McCollum is trying his best to offer support and patch up the relationship between Zion Williamson and the Pelicans.
The New Orleans Pelicans' blockbuster move for CJ McCollum felt like a trade to give Zion Williamson another talented player who could move the competitive needle. Williamson showed astonishing neglect at the outset, resulting in former Pels teammate JJ Redick putting him on blast for being a "detached" teammate.
McCollum could put Williamson on the backburner, especially if Zion does indeed want to leave New Orleans. Instead, he's trying to smooth things over and do his part to patch up the relationship between the 2019 No. 1 pick and the Pelicans organization.
McCollum showed important sensitivity to the things Williamson is going through during a recent media session. The veteran's commitment to assisting Zion on his NBA journey could prove essential in shaping New Orleans' approach to Williamson this offseason.
CJ McCollum's Pelicans career is off to a flying start
While Zion Williamson remains away from the team in Portland, McCollum has shown Pelicans fans why the team acquired him before the Feb. 10 trade deadline.
McCollum averaged 28.0 points, 5.9 rebounds, 5.6 assists, and 1.4 steals in his first seven games with his new team. He shot 52.8% from the field and 43.4% from beyond the arc on 7.6 attempts per game. New Orleans has won two straight coming out of All-Star Weekend, with McCollum torching the Phoenix Suns for 32 points before posting close to a double-double in a Feb. 27 win over the Los Angeles Lakers.
McCollum's impact on the team's offense is abundantly clear. The Pelicans score a whopping 121.4 points per 100 possessions with him on the floor. Although the defense is lacking (115.2 points per 100 possessions), New Orleans has outscored opponents by 6.2 points per 100 possessions in CJ's 251 minutes.
Although the Pelicans will likely straddle the edge of the play-in tournament for the remainder of the 2021-22 season, McCollum's play could spark something in Williamson. Moreover, the 30-year-old wants to do his part to ensure Zion's mind is right.
McCollum wants to "be there" for Zion Williamson
Most of the buzz surrounding Zion Williamson seems to focus on this summer and whether the Pelicans will trade him or sign him to a rookie-scale max extension. CJ McCollum wants to remind everyone that Zion is still just 21 years old.
McCollum said recently (h/t NBA.com) that it's "important" to acknowledge the scrutiny Williamson has had to endure this season. He showed empathy for Zion and stated a desire to be a pillar for him as he continues to work his way back onto the floor.
"I just want to be there for [Williamson] and be someone to lean on who has gone through injuries and doubt and anxiety and all of the things that are associated with being removed from the team due to injury. He's a really young, talented player that has got a lot on his plate right now. I think it's important for him to focus on the process and on the rehab. The rest of the things will handle itself."

–CJ McCollum on Zion Williamson
The message is similar to that put forth by former Pelicans head coach Stan Van Gundy last week. But it's more critical coming from McCollum, who can play a vital role in easing the purported tension between Williamson and the organization.
McCollum smiled at the thought of playing alongside Zion and his potential fit next to the All-Star forward. Will Pelicans fans ever see it on the court?
A critical offseason ahead for Zion, McCollum and the Pels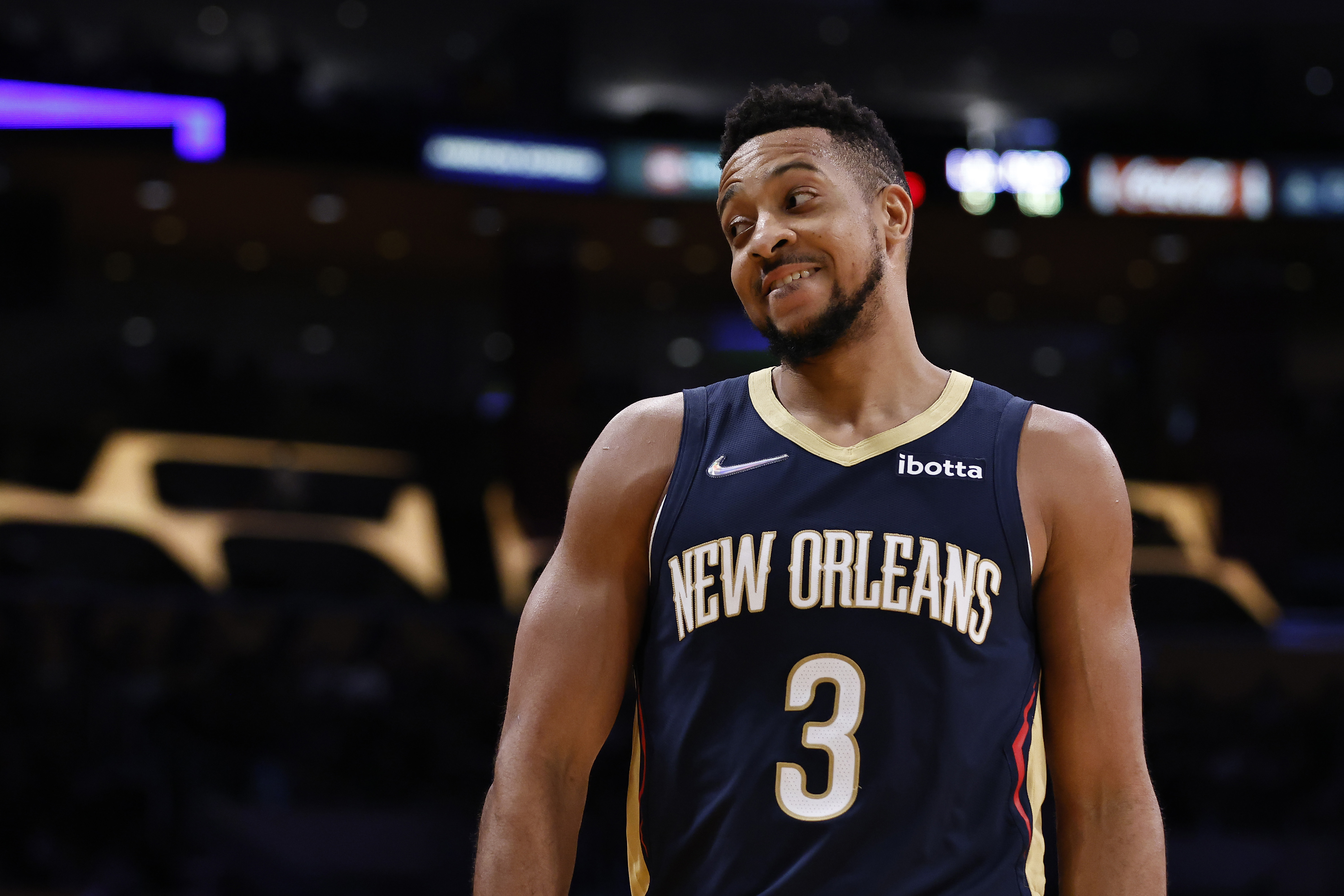 How the Pelicans approach the Zion Williamson situation could have a domino effect on the organization. Much of it also depends on Williamson himself.
New Orleans could field trade offers for Zion this offseason. Alternatively, the former Duke star could show a greater commitment to getting in shape and assert a certain desire to play for the Pelicans.
The latter situation could drastically alter the franchise's trajectory.
McCollum has two more years remaining on his current contract after this season. If New Orleans signs Williamson to an extension, it might also try to tack on another year or two to McCollum's current deal. Otherwise, the Pels could try to flip the combo guard and Zion in an effort to start over.
Plenty of challenges await team president David Griffin this summer. But McCollum is doing his part to humanize the situation and make Williamson feel comfortable (and happy) playing in New Orleans.
Stats courtesy of Basketball Reference.