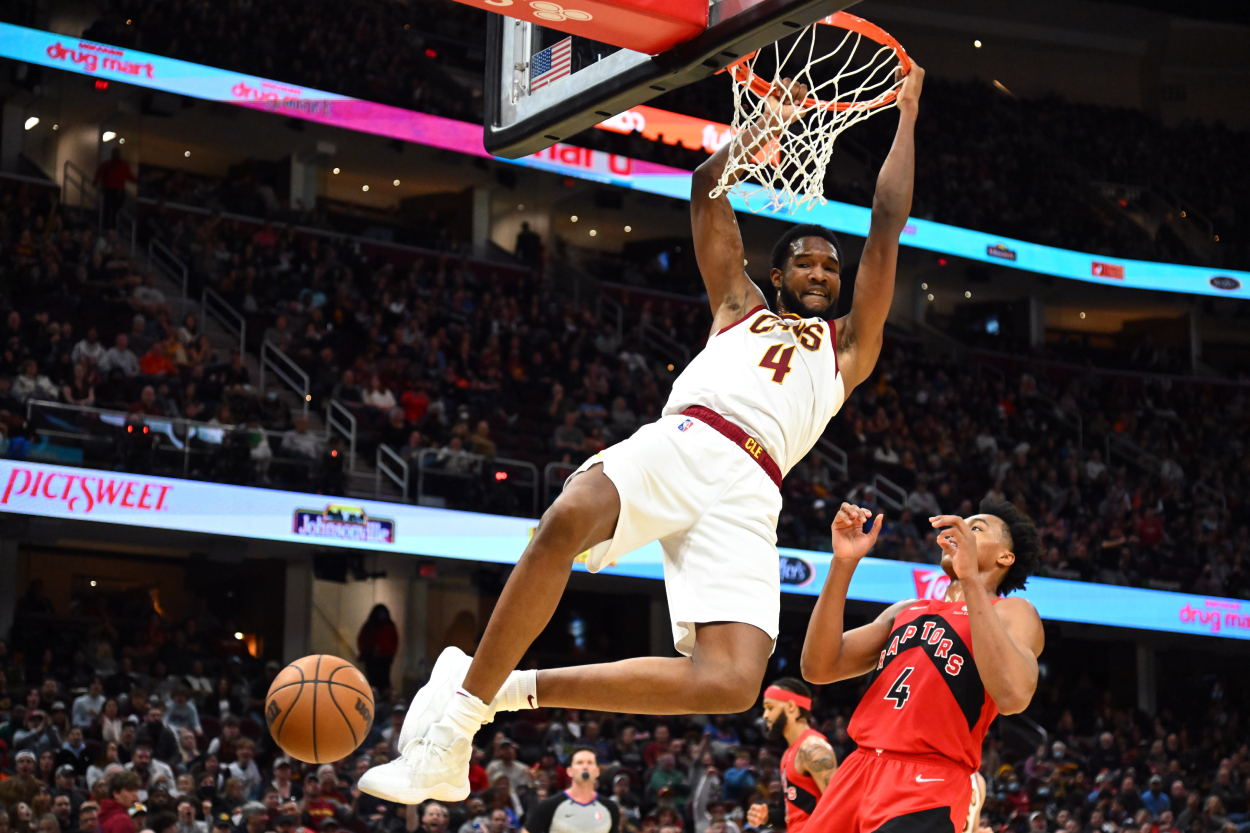 Cleveland Cavaliers Further Prove They Don't Need LeBron James With Recent Achievements
The Cleveland Cavaliers have become Eastern Conference playoff contenders this year. They also just further proved they don't need LeBron James anymore with their recent milestone achievements.
LeBron James is potentially playing on the worst team of his NBA career with the Los Angeles Lakers this season. And while there are numerous storylines surrounding their struggles, the Cleveland Cavaliers' success has been the most ironic factor of all.
James has long been the face of the Cavs franchise, even when playing on different teams. But while LeBron could record his fewest wins since he was a rookie in Cleveland this year, the Cavaliers are showing they are more than The King.
In fact, the Cavs just further proved that they don't need James with their recent achievements.
LeBron James has been the face of the Cleveland Cavaliers
The Cavs had been spiraling as a franchise leading up to their drafting of LeBron James in 2003. They had never won a title and had missed the playoffs each of the previous five seasons.
LeBron changed their trajectory.
James took them to five playoff appearances in his first seven seasons, leading them to their first-ever NBA Finals in 2007. But after failing to surround him with the requisite talent to win a title during those years, the Cavs saw James leave for the Miami Heat in 2010.
Cleveland then fell into irrelevance again the next four seasons, missing the playoffs each year. James, though, returned in 2014-15 and took them to four straight NBA Finals. The Cavs even won a title in 2016.
When it has come to the Cavs finding success throughout the last 20 years, LeBron has been at the center of it. And following his departure to the Lakers in 2018, Cleveland became a laughingstock again, winning 22 games or fewer in three straight seasons.
However, things have been different this year.
The Cavs have drastically exceeded expectations and are in the playoff hunt. They even just secured two feats they hadn't accomplished without James in over 20 years.
The Cavs are winners of 40-plus games without LeBron for the first time since 1997-98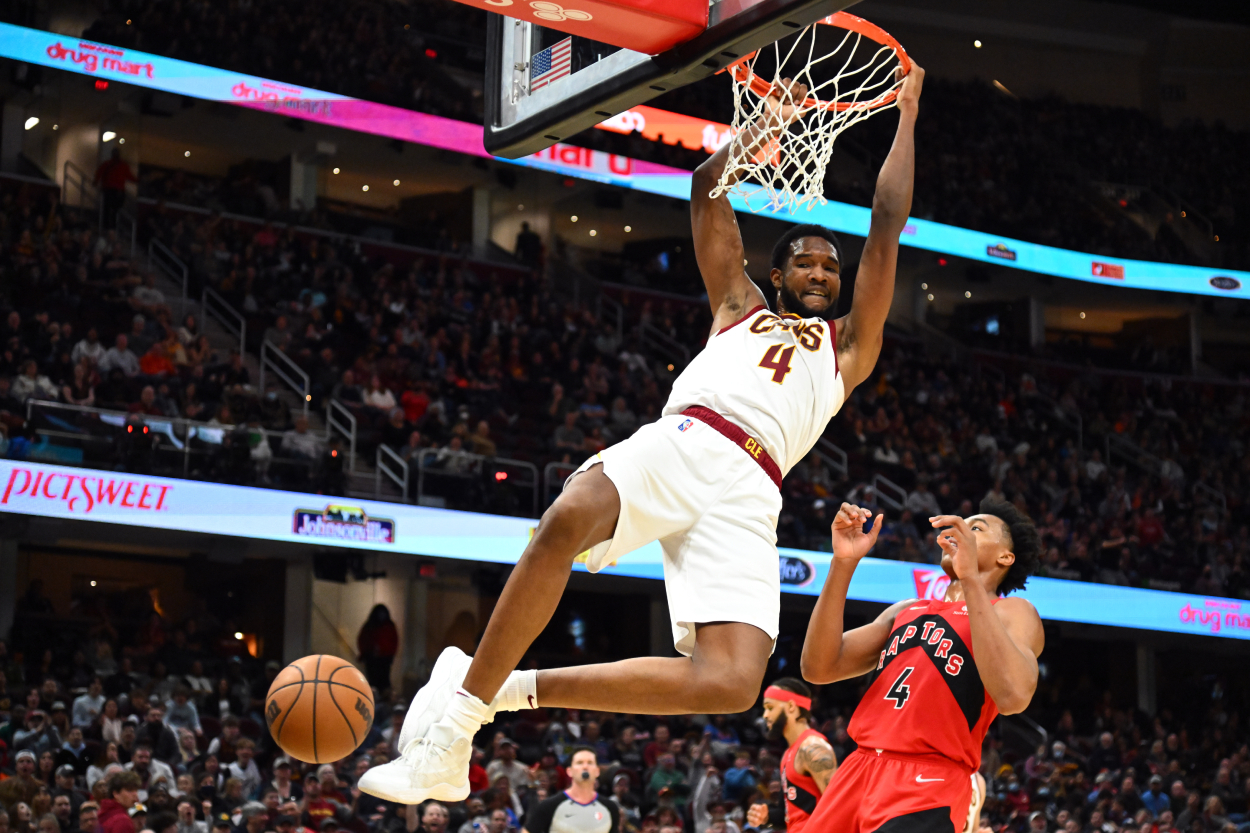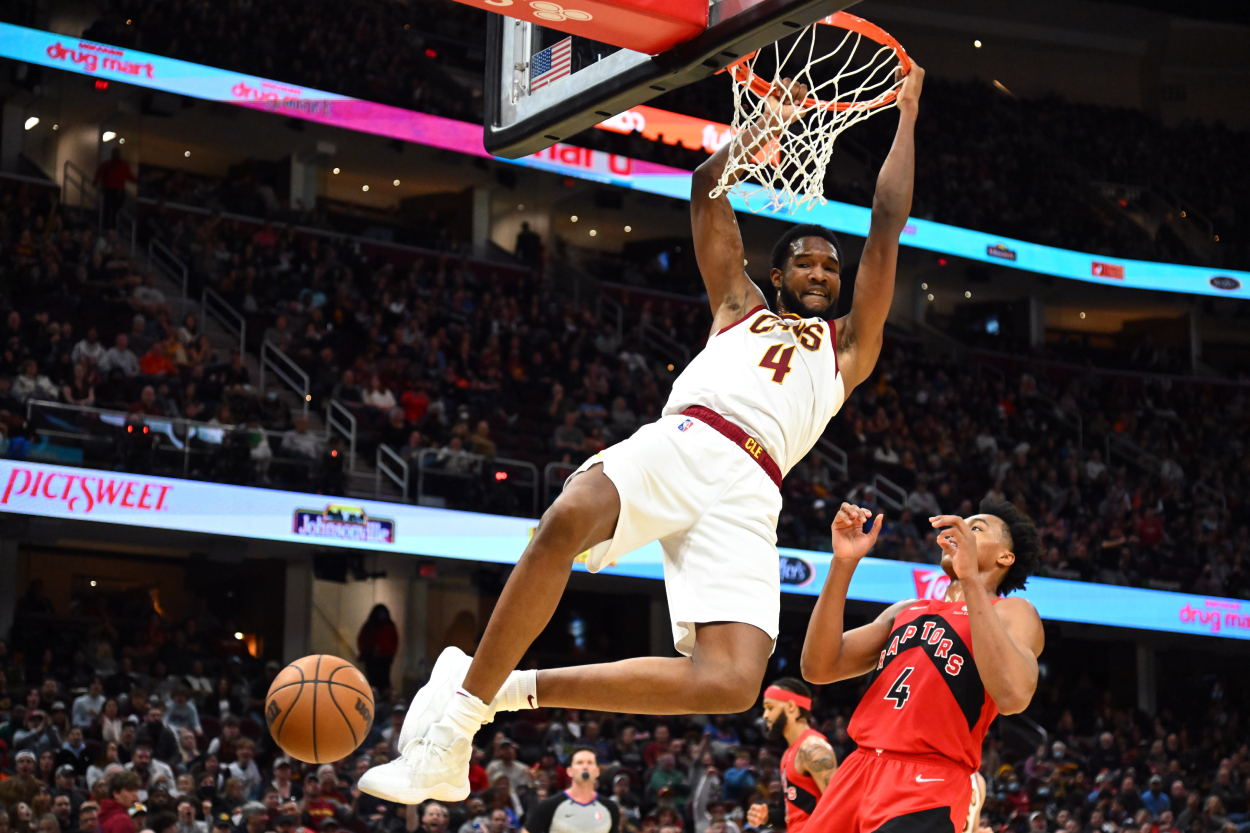 The Cavaliers secured a massive win over the Denver Nuggets on March 18, defeating them 119-116 in overtime.
The win not only helped their playoff positioning and secured a season sweep over reigning MVP Nikola Jokic. But it also helped Cleveland reach 40 wins for the first time without LeBron James since 1997-98.
The next night, the Cavs faced the Detroit Pistons and won game No. 41, clinching at least a .500 record for the first time without James since that same year.
In 1998, Michael Jordan was still on the Chicago Bulls, LeBron was only 13 going on 14 years old, and John Elway had just led the Denver Broncos to a Super Bowl win over Brett Favre and the Green Bay Packers. Pop culture-wise, Friends was only in its fourth season, Seinfeld was in its last, and NSYNC had just released its debut album internationally.
A lot has changed since then, especially within the last four years since James' most recent departure.
And one major difference is that the Cavs no longer need him to find success.
The Cavs can have years of success without LeBron James
During his two separate stints with the team, LeBron James was the focal point of the Cavs' offense. Even when he had Kyrie Irving and Kevin Love on the roster with him, James was Cleveland's top option.
This Cavs team is constructed much differently and has a chance to succeed for years to come.
Cleveland has multiple players who can have big performances. Darius Garland (21.3 points and 8.5 assists per game) and Jarrett Allen (16.1 points and 10.8 rebounds per game) are their two All-Stars, but Evan Mobley, Lauri Markkanen, Caris LeVert, and Kevin Love have proven they can catch fire if needed.
This is also a young team that can potentially grow together. Their top four scorers (Garland, Allen, Mobley, and Markkanen) are all younger than 25. That's not even counting Collin Sexton, who is 23 and led Cleveland in scoring the last two years before suffering a season-ending injury in November.
Unlike during their LeBron years, the Cavs are a huge share-the-wealth team. They aren't centered around one player and can rely on multiple weapons at a time.
Considering how young they are, their stars also have a chance to become more and more dangerous as they get older.
The Cleveland Cavaliers no longer need LeBron to win 40 games. And they no longer need him to contend for championships.
Stats courtesy of Basketball Reference