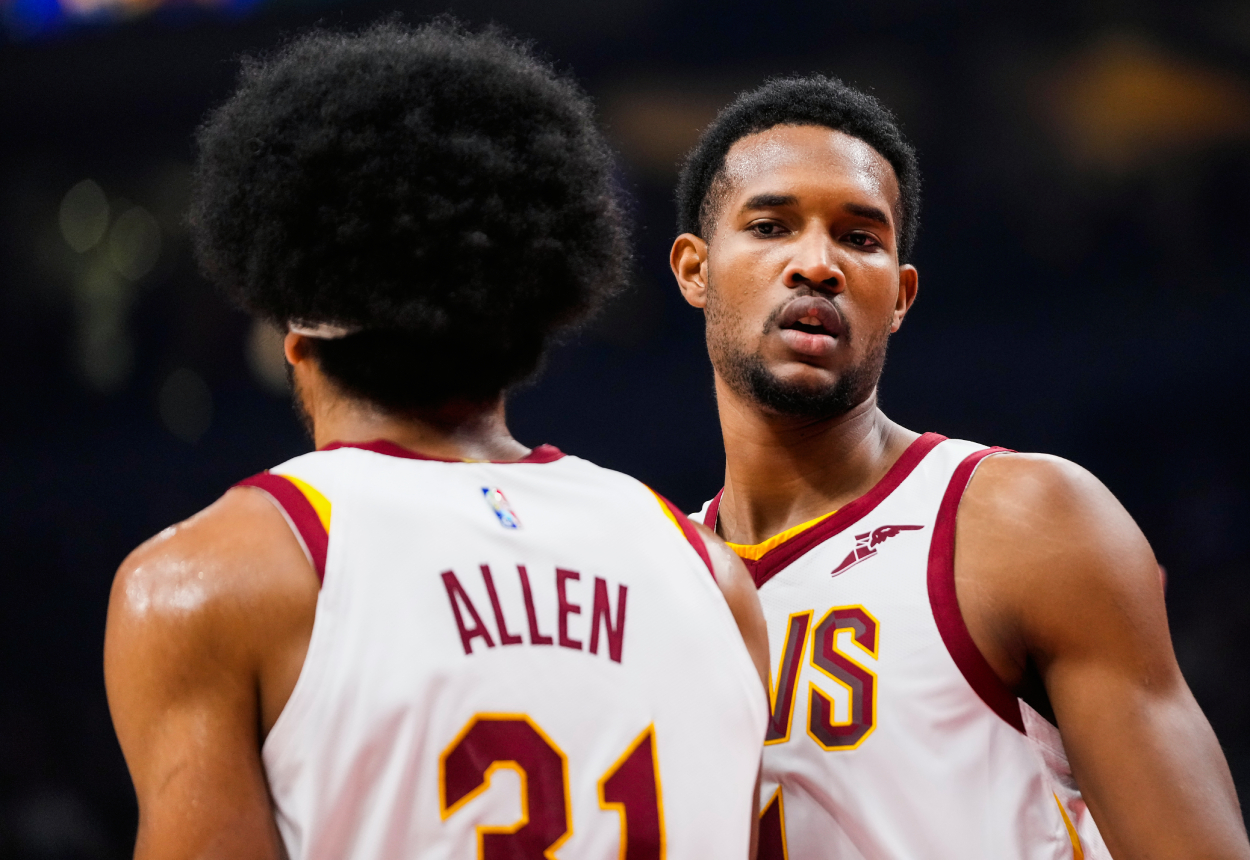 Cleveland Cavaliers: Jarrett Allen, Evan Mobley Injuries Surprisingly Helping Cavs' Championship Aspirations
The Cleveland Cavaliers are dealing with unfortunate injuries to star big men Jarrett Allen and Evan Mobley. However, the situations have actually helped the Cavs' championship aspirations.
While the Cleveland Cavaliers have been one of the NBA's most pleasant surprises this season, they have consistently dealt with one nagging issue all year: injuries.
The Cavs have found success despite essentially every star player battling an injury at some point this season. And their latest issues have been the most frustrating. Cleveland's star big men Jarrett Allen and Evan Mobley are both out during a crucial time in the team's schedule, which has resulted in it dropping to seventh place in the Eastern Conference.
But their absences haven't been all that bad for the Cavaliers. In fact, not having Allen and Mobley in the lineup has actually helped Cleveland's long-term championship potential.
Caris LeVert is finally getting comfortable on his new team.
Caris LeVert struggled out the gate with the Cavs
The Cavs' front office appeared to recognize its team's potential early in the season. Cleveland was in the top four of the East at the All-Star break and looked like a squad ready to contend for the conference title.
The early-season success (combined with injuries to Collin Sexton and Ricky Rubio) led to the Cavaliers trading for a talented wing in Caris LeVert.
However, before Jarrett Allen's and Evan Mobley's injuries, LeVert had yet to play at the level the Cavs had hoped he would when they acquired him from the Indiana Pacers in February.
In addition to dealing with a foot injury, LeVert was inconsistent in the games he played in, averaging 12.3 points on 40.3% shooting through his first 12 contests. That's a far cry from his production during the last few seasons. The Michigan product recorded 20.2 points per game for the Brooklyn Nets and Pacers last season before scoring 18.7 in 39 games for Indiana this year.
But LeVert has since looked like his old self after seeing both Allen and Mobley go down.
Caris LeVert and Darius Garland have been on a tear for the Cavaliers
Jarrett Allen fractured his finger during a game against the Toronto Raptors on March 6. His injury resulted in Cleveland going 4-6 in its next 10 games.
On March 28, potential Rookie of the Year Evan Mobley suffered a sprained ankle. Following a win over the Orlando Magic that night, the Cavs have since gone 1-3.
Playing without your two starting big men is tough, especially since Allen is an All-Star and Mobley is a rookie of his caliber. Their respective offensive skills and defensive dominance make them as valuable as almost any post players in the league.
But not having them in the lineup has given Caris LeVert and Darius Garland a chance to learn how to play together. Since the game Mobley went down, Garland is averaging 23.0 points and 9.4 assists.
LeVert, on the other hand, is finally playing like the star the Cavs saw on the Pacers and Nets. Since March 30 (the game after Mobley's injury), LeVert is averaging 19.5 points on 51.7% shooting. He's also making 47.1% of his three-pointers and averaging 5.0 rebounds and 4.5 assists.
LeVert is finally learning how to succeed within Cleveland's offense, and Garland is starting to understand how to get him in the best spots on the floor.
So, while the losses are stacking up, Allen's and Mobley's respective injuries are potentially helping the team in the long run.
The Cavs' championship potential is improving with the injuries to Jarrett Allen and Evan Mobley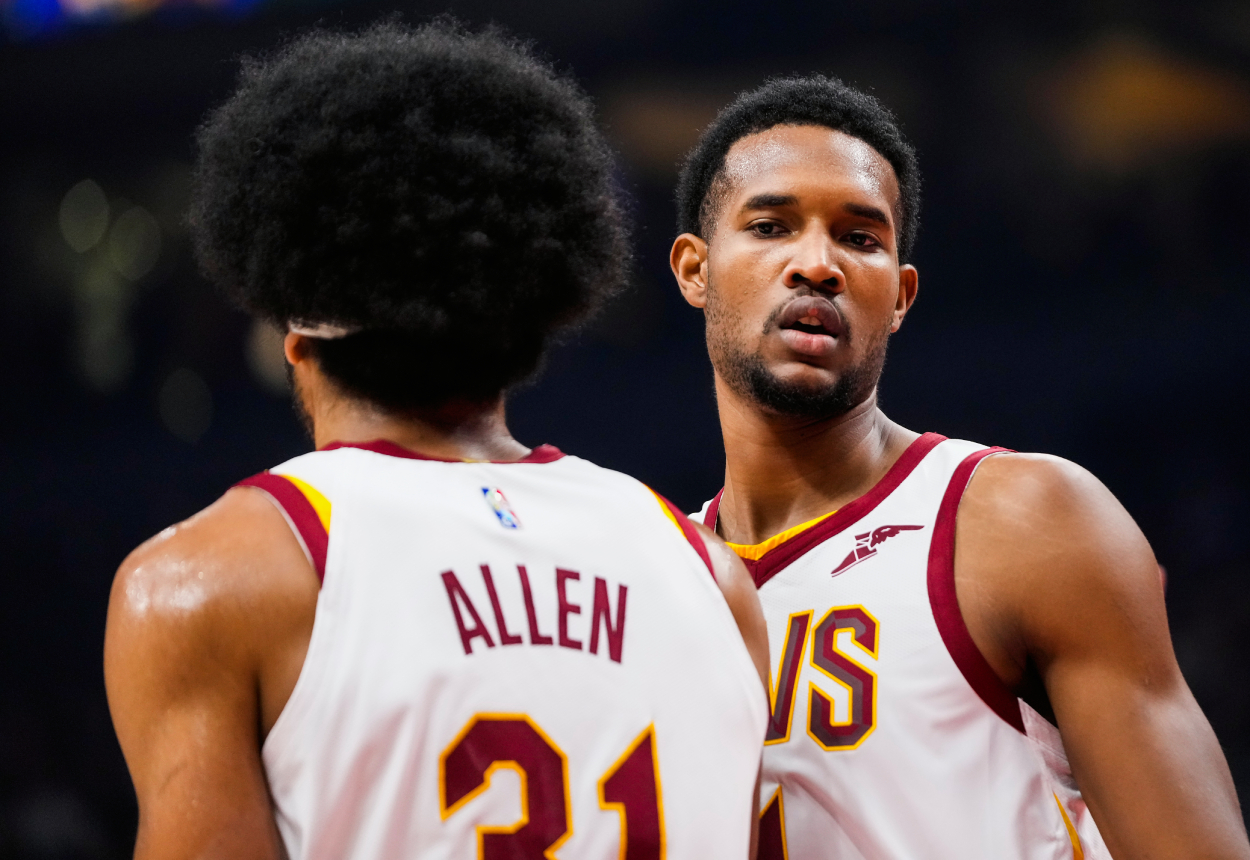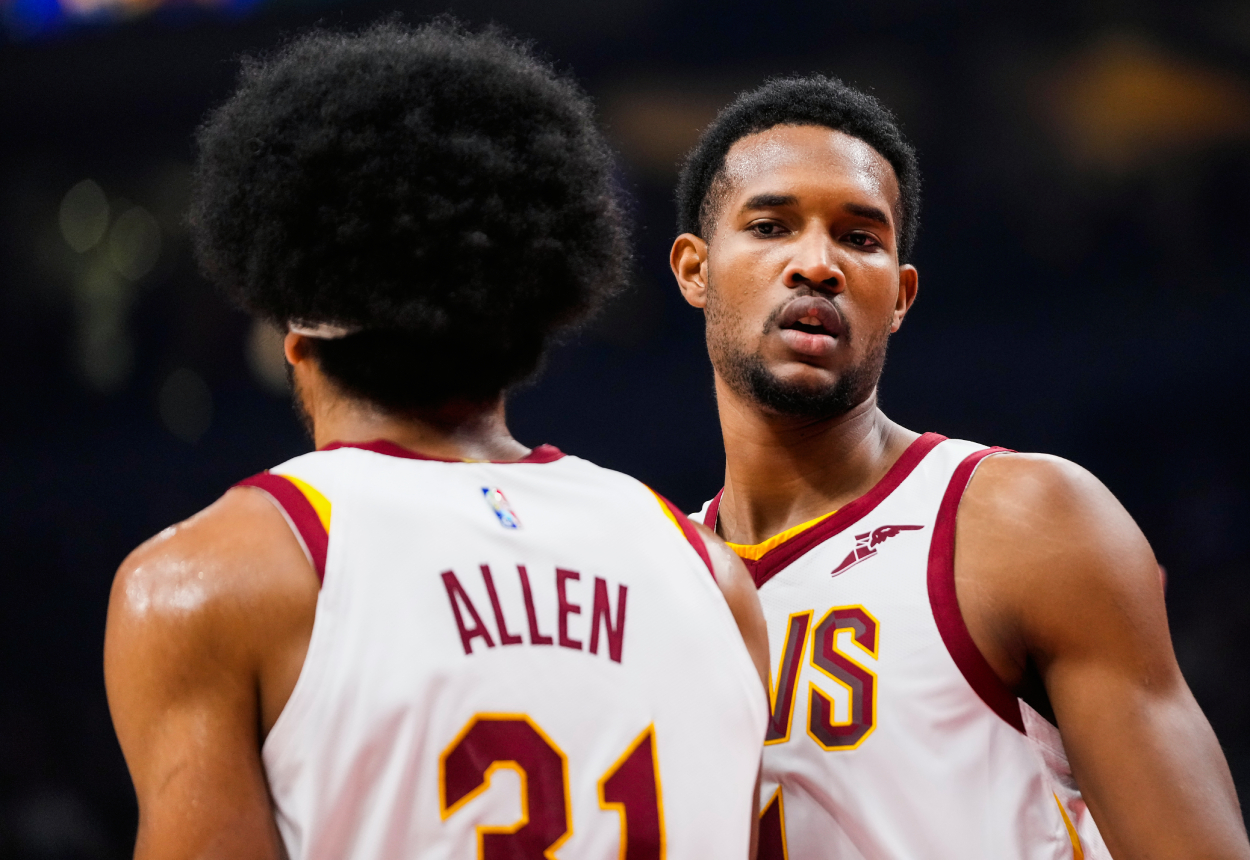 Before their injuries, Allen and Mobley were taking touches away from LeVert. He was getting fewer reps within Cleveland's offense because they were both so crucial to the Cavs' success.
However, Garland has since figured out how to play with his new teammate, which will be important when the big men return. The point guard already knew how to find Allen and Mobley in their ideal spots, leading to his 8.6 assists per game this season. Now, he understands how to help everyone succeed, including himself. Garland has developed into a lethal scorer since Allen's injury, averaging 25.0 points and 10.3 assists.
With Garland, Allen, and Mobley on the floor, the Cavs have proven they are one of the league's best teams. They are 26-14 in such contests, which is good for a .650 winning percentage. If they can now add a player who can drop 20 on any given night in LeVert to that success, they can compete with anyone.
Will the Cavaliers win a title this season? Probably not. Allen and Mobley are still out (although they could return before the playoffs), and the team will likely have to win in the NBA Play-In Tournament to make the postseason.
But Garland, Allen, and Mobley are likely in Cleveland for the long haul, and LeVert is there for at least next season. This experience is just helping their championship aspirations in the years to come.
Stats courtesy of Basketball Reference