Cleveland Cavaliers' Kevin Porter Jr. Could Have a Significant Legal Battle on His Hands
Kevin Porter Jr. was a steal in the 2019 NBA draft for the Cleveland Cavaliers, as the former USC Trojan showed glimpses of his stellar potential during his rookie season. However, Porter ultimately slipped in the draft due to off-court concerns. Now, those concerns are proving to be valid as Porter could soon find himself in a legal battle following two recently reportedly instances.
Kevin Porter Jr. had a roller-coaster career at USC
RELATED: LeBron James Might Reignite a Fierce Rivalry for Christmas
There was a lot of hype around Kevin Porter Jr. coming out of high school. He was a five-star recruit with a lot of potential, according to 247 Sports.
However, Porter missed nine games at USC with a quad contusion. He then returned and got suspended for an undisclosed conduct issue, according to The Ringer.
Porter ultimately played in 21 games for the Trojans and averaged 9.5 points per game and four rebounds, according to his USC bio. He did have some nice performances, though, as he scored 17 points in a game against Washington. He also had a double-double against Oregon State with 11 points and 10 rebounds.
All in all, though, Porter didn't get enough of a chance to prove his potential while at USC, which was part of the reason why he fell in the NBA draft.
He had a nice rookie season with the Cleveland Cavaliers
RELATED: The Lakers Could Soon Add LeBron James' Former $82 Million Teammate
According to Sports Illustrated's Jeremy Woo, Porter fell in the 2019 NBA draft because of teams having a concern with his background.
Porter was ultimately the No. 30 overall pick in the draft and ended up going to the Cleveland Cavaliers.
In his rookie season with the Cavaliers, Porter showed glimpses of greatness. He averaged 10 points per game and 3.2 rebounds. He had some big games, too, including a 21-point game against the New Orleans Pelicans and a 24-point game against the Houston Rockets.
However, his biggest game came in a win against the Miami Heat. Miami led 97-75 in the third quarter and had a 99-80 lead at the end of the period. Porter, though, scored 15 points in the fourth quarter and overtime to help the Cavaliers win 125-119. Porter scored 30 total points in the game, and pulled down eight rebounds.
Performances like that have led to many having high hopes for Porter. However, Porter is now in some legal trouble.
Kevin Porter Jr. could be in some significant legal trouble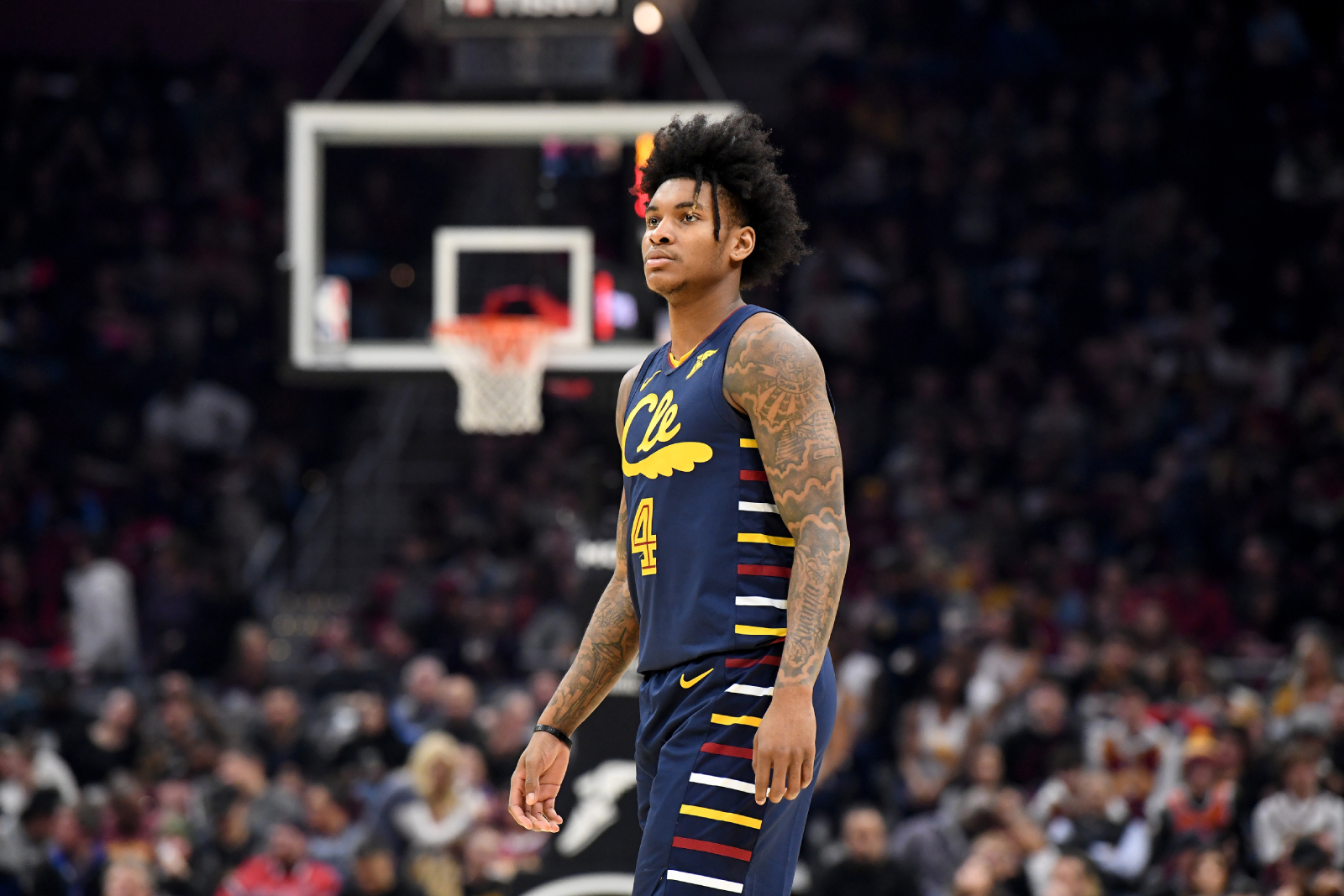 RELATED: Kevin Love Reveals That He Had to Change Everything to Play With LeBron James
According to Cleveland.com, Porter was arrested on Nov. 15 on suspicion of possessing a gun and marijuana. This occurred after he crashed his car, which the troopers believe was due to fatigue. They did not suspect that Porter was impaired. The troopers did, however, reportedly find a loaded .45-caliber handgun. They also suspected that marijuana was inside the car.
Porter got released on a $4,000 bond. He was charged with improperly handling a gun in a vehicle, drug abuse, and two traffic citations.
The Cavaliers then released a statement on Nov. 15.
"We are aware of the situation involving Kevin Porter Jr. and are in the process of gathering information. We have spoken with Kevin and will continue to address this privately with him as the related process evolves."
According to Cleveland.com, Porter pleaded not guilty to the drug charge and traffic citations and entered no plea on the gun charge.
In addition to his arrest, Cleveland.com also recently reported that Porter was accused of punching a woman in the face during a fight in Cleveland in August. He has not been charged as of Nov. 17, though.
Porter's attorney, Alex Spiro, has since denied these claims.
"There is no truth to this allegation which is why the allegation has led nowhere," he said, according to Cleveland.com.
The Cavaliers also reportedly addressed this issue with Porter in August.
No matter what happens with this second incident, it appears that Porter certainly has a legal battle on his hands. For the sake of his life and career, hopefully the Cavaliers can work with him to help him turn everything around.
Stats courtesy of Basketball Reference
How to get help: In the U.S., contact the Substance Abuse and Mental Health Services Administration helpline at 1-800-662-4357.