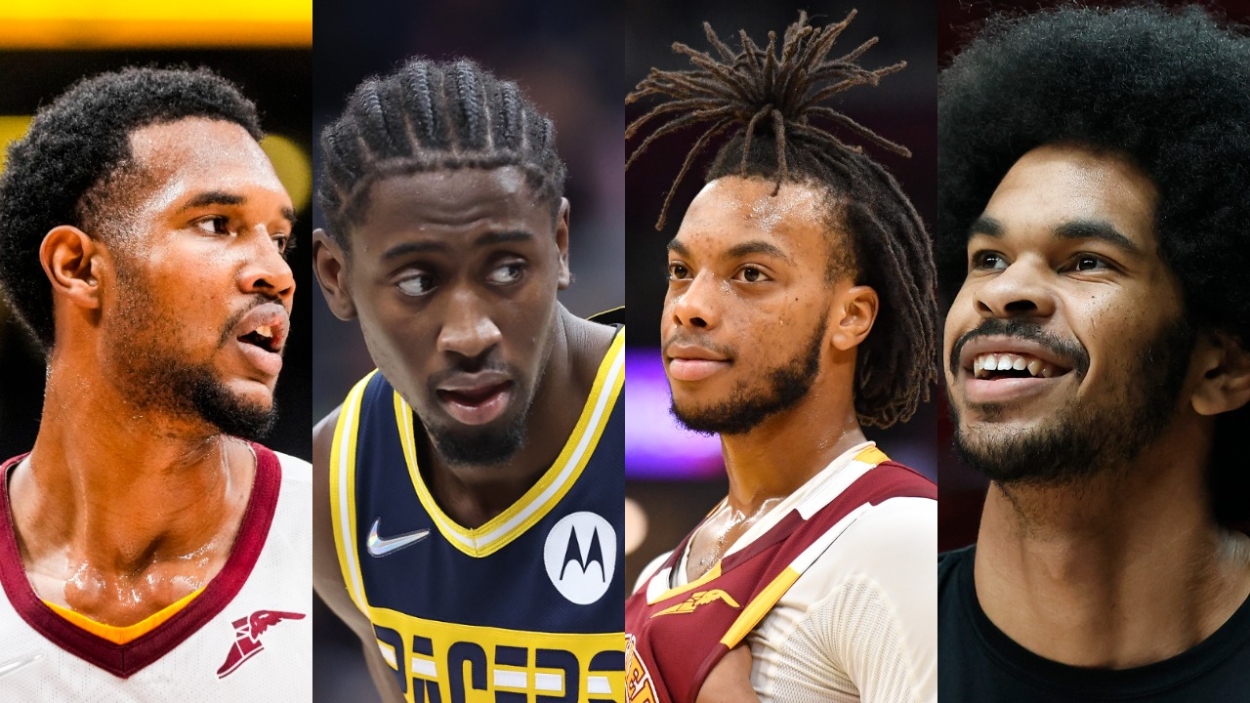 The Cleveland Cavaliers May Have Just Created the Next Prominent NBA Dynasty by Trading for Caris LeVert
The resurgent Cavs just added Caris LeVert to a young core of Darius Garland, Jarrett Allen, and Evan Mobley, potentially creating the next big NBA dynasty.
If you had told Cleveland Cavaliers fans in September that their team was about to become one of the top squads in the Eastern Conference, they would have asked if LeBron James was coming back. Once you said no, they likely would have laughed and told you to take a hike.
But that's where the Cavaliers are heading into NBA All-Star Weekend, and as the trade deadline approaches on Feb. 10, Cleveland may have just set itself up to become the next big dynasty. The Cavs are bringing Caris LeVert to The Land, and he gives the resurgent group precisely what it needs now and for the future.
The Cavs acquired Caris LeVert in a trade with the Pacers
The Cavaliers have surprised everyone this year, starting the season 33-21, and they are now just one game back of first place in the Eastern Conference.
But they just got even stronger.
On Feb. 6, the Cavs traded for Indiana Pacers guard Caris LeVert and a second-round draft pick, sending the injured Ricky Rubio, who has an expiring contract, a lottery-protected first-round selection for 2022, and a couple of second-round picks to Indy, according to Adrian Wojnarowski of ESPN.
LeVert has become a consistent scorer in the league, averaging at least 18.7 points the last three seasons and recording 20.2 per game last year for the Brooklyn Nets and Pacers. This season, he's averaging 18.7 points on 44.7% shooting, and he's dishing out 4.4 assists per game.
The Michigan product is taking his recently hot shooting to Cleveland as well. Since the middle of December, he has been outstanding, averaging 22.5 points on 46.8% shooting in his last 17 games. He's also making 34.1% of his threes.
He will give the Cavs exactly what they need to go on a deep run this season.
Caris LeVert fills a hole for the Cavs this season
The Cavs have found most of their success this year behind their outstanding defensive play and the offensive skills of their up-and-coming Big Three in Darius Garland, Jarrett Allen, and Evan Mobley.
However, their leading scorer from the last two years, Collin Sexton, went down with a season-ending knee injury in November. And backup guard Ricky Rubio also went down for the year in December.
That left Garland as the only scoring threat in the backcourt. Cedi Osman (10.9 points per game), Isaac Okoro (9.0 points), Rajon Rondo (7.1 points in 10 games with the Cavs), and Brandon Goodwin (6.1 points) can all have big nights every now and then. But the Cavs can't rely on them to score consistently.
That's where LeVert will come in.
Cleveland now has two guards who can create shots for themselves at elite levels in Garland and LeVert to go with two tremendous big men who they can find either for lobs or prominently on the block in Allen and Mobley. Kevin Love and Lauri Markkanen have also been tremendous, both averaging over 13.5 points.
The Cavs' defense has been elite throughout this entire season, but their offense has been inconsistent. LeVert now gives them a new element on that end of the court and can help them match up with any top team in the East.
But the Cavaliers didn't just have this season in mind when trading for LeVert.
The Cavaliers may have just created the next big NBA dynasty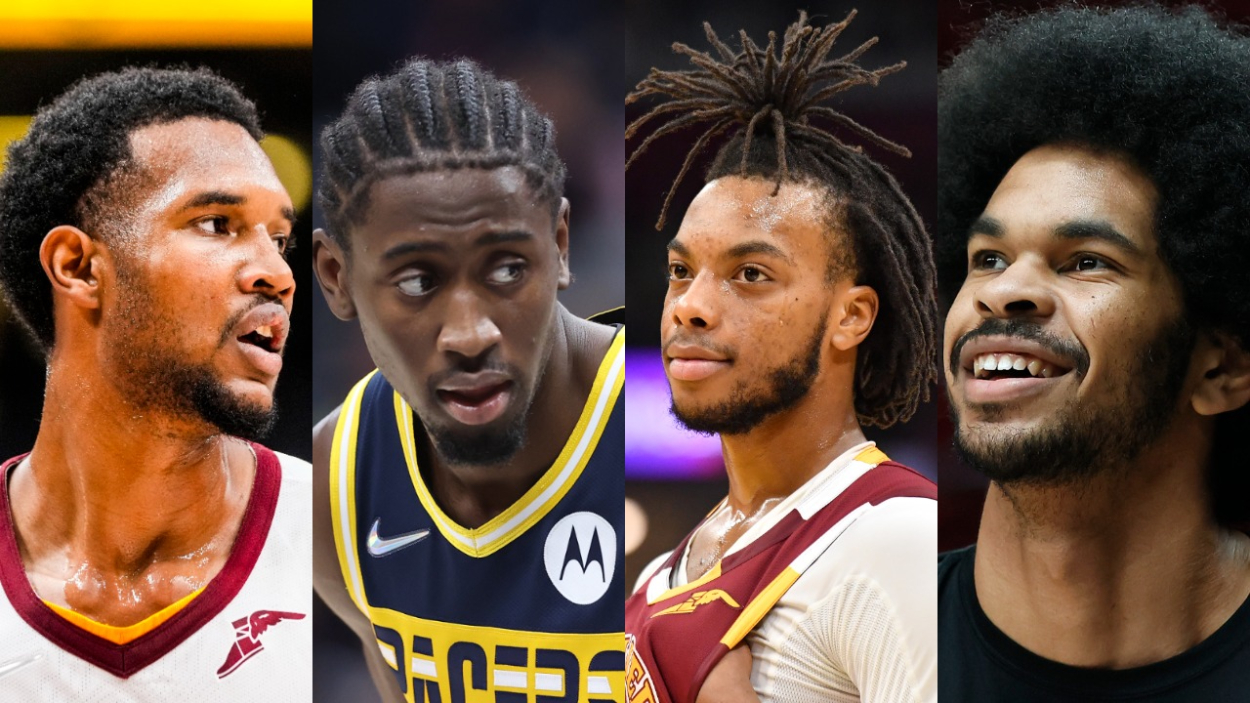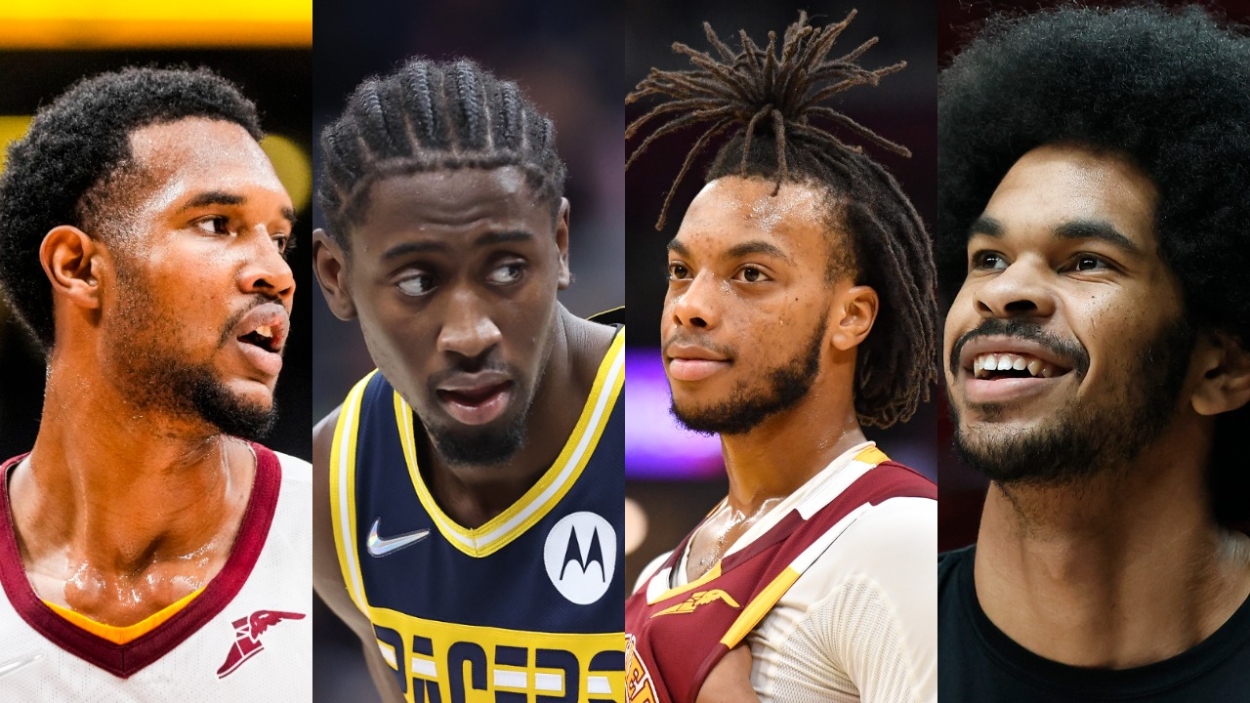 It may seem like a bold claim to say that the Cavs just created the next big dynasty, but hear me out.
They have won 33 games so far and are just one game back of first despite dealing with several injuries and numerous COVID-19 problems. Cleveland's success has also had everything to do with its youth movement.
Garland is only 22 years old, Allen – who signed a $100 million contract extension in the offseason – is 23, and Mobley is 20. LeVert will be the oldest of the four, but he's still only 27. Oh, and don't forget about Collin Sexton, who could still possibly return this year. He's a restricted free agent this upcoming offseason (so the Cavs will get an opportunity to match any offer), but he averaged over 24.0 points last year and is only 23.
That's a lot of talent to have at such young ages. The only problem will be keeping it all together.
Allen is already in Cleveland for the long haul, not becoming a free agent until 2026. And the Cavs will likely do whatever they need to keep Garland and Mobley around, especially since they're both on rookie deals. In regards to LeVert, who is from Ohio, Wojnarowski reported that Cleveland is expected to want to discuss a long-term extension with him this offseason. He will become a free agent in 2023. Sexton is the only young core piece who could potentially leave relatively soon, but his injury may allow the Cavaliers to sign him to a more reasonable contract this offseason.
What also helps the Cavs is that all of these guys are unselfish. Kevin Love called them the "biggest 'share the wealth' team in the NBA." Their stars want to win and see each other shine. They don't seem like players who prioritize off-court endeavors over winning because winning brings in those opportunities as well.
The Cavaliers already had one of the brightest futures in the NBA prior to Sunday. Adding LeVert, though, helps them win now while also potentially creating the next big NBA dynasty.
Stats courtesy of Basketball Reference