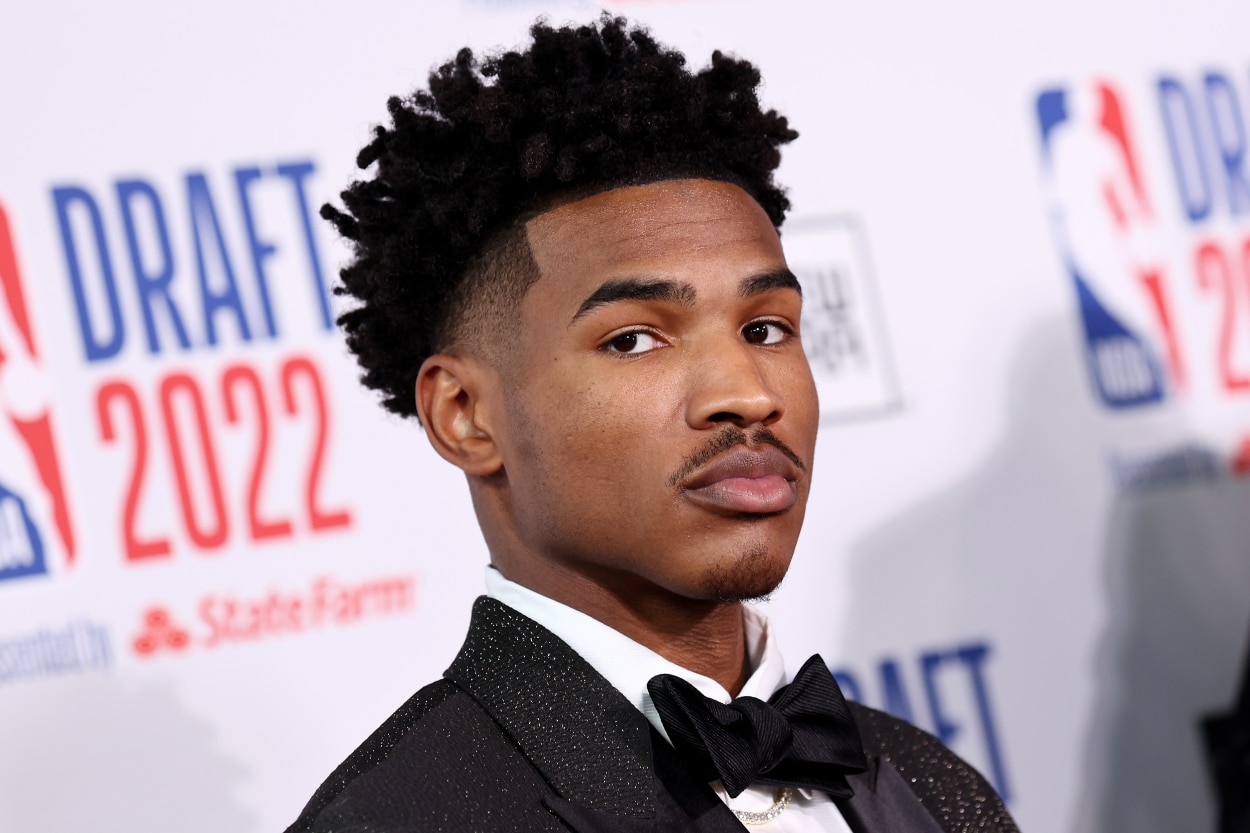 Cleveland Cavaliers: Ochai Agbaji's so-Called Weakness Defended by Former Coach Bill Self
Ochai Agbaji went to the Cleveland Cavaliers with the 14th pick in the NBA Draft despite a reoccurring criticism. His former Kansas coach, Bill Self, hates the assessment.
Age and experience are typically positive characteristics when starting a new job. But that's not necessarily the case for prospects entering the NBA.
Ochai Agbaji went to the Cleveland Cavaliers with the 14th overall pick in the 2022 NBA Draft, but perhaps another team would have picked him sooner if he were a few years younger. Agbaji is 22 years old and just finished up his senior season with the Kansas Jayhawks. Some have wondered whether he has already reached the ceiling of his potential.
Agbaji's former coach at Kansas, Bill Self, isn't a fan of that assessment. Self recently defended the new Cavs wing.
Bill Self defended Ochai Agbaji's so-called "weakness"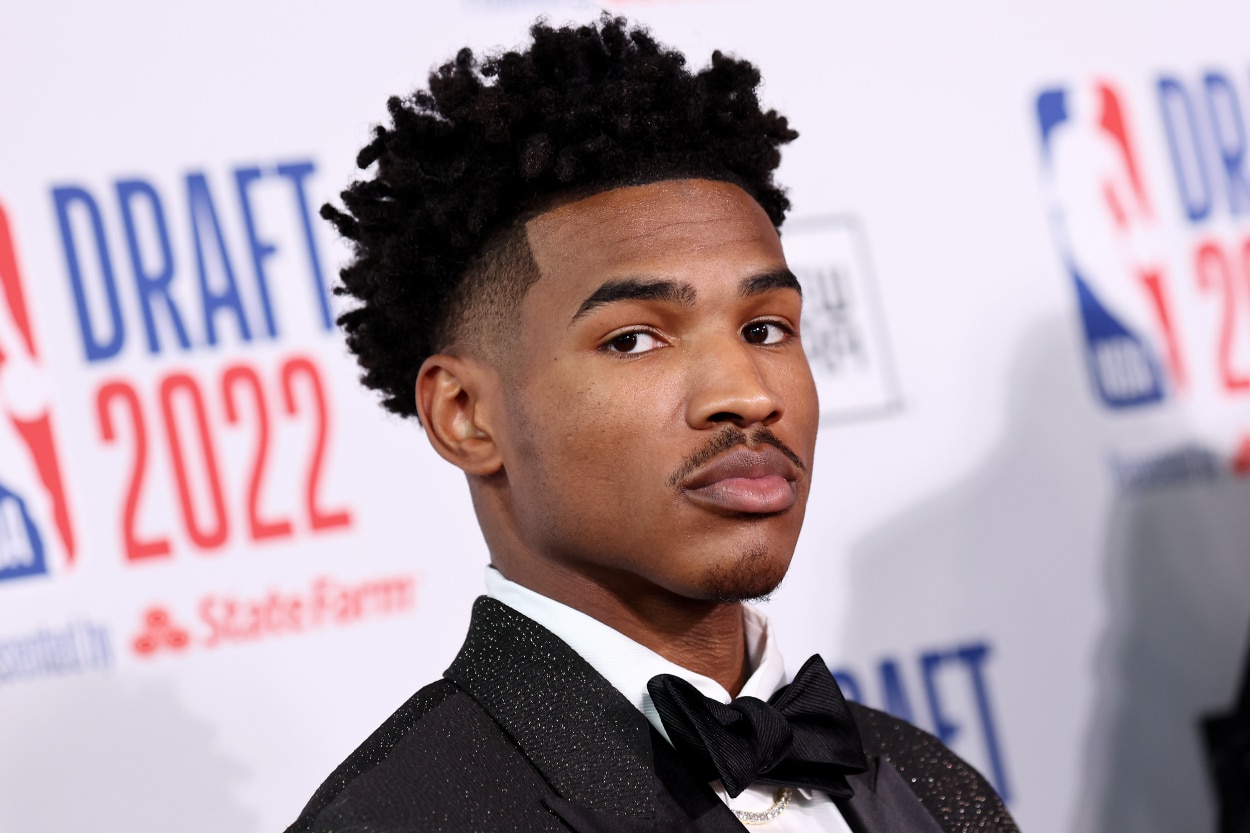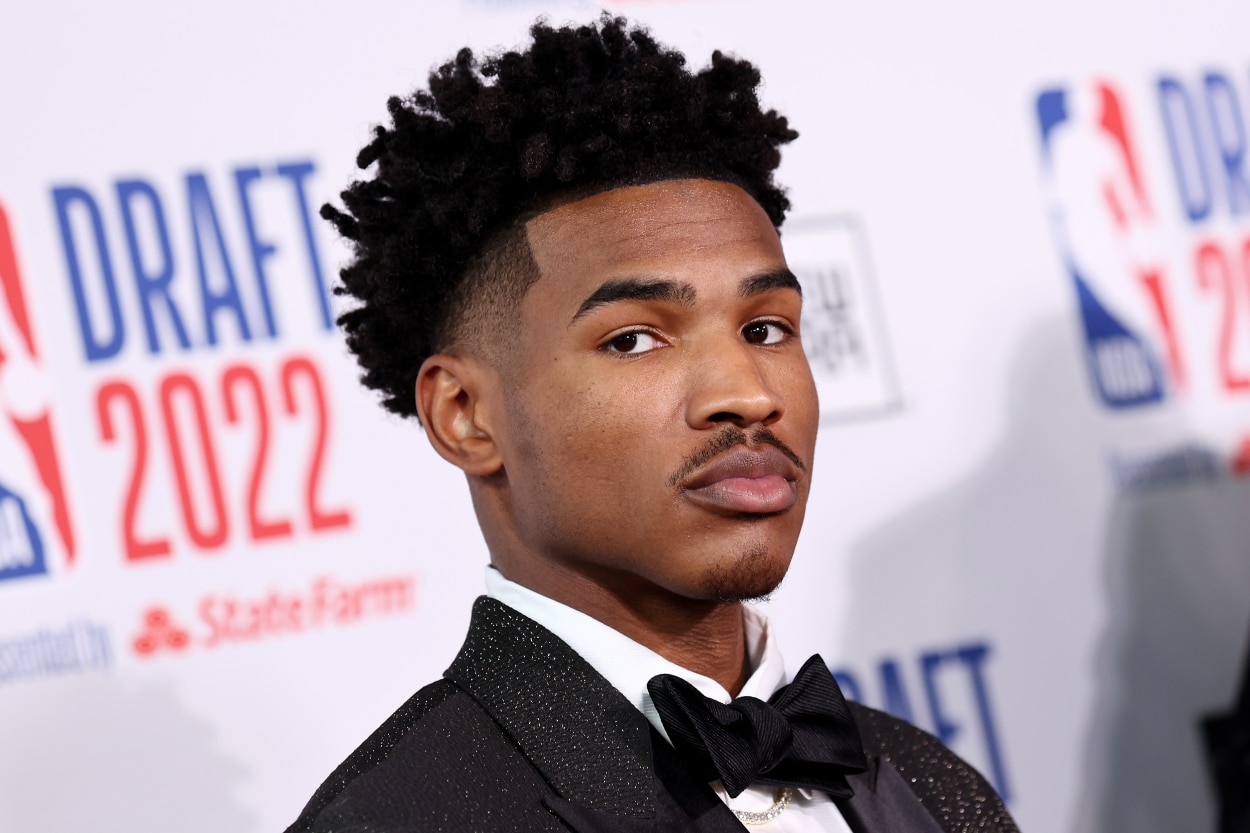 Every player selected before Ochai Agbaji in the 2022 NBA Draft was no older than 21. Agbaji is 22.
That can be a positive attribute, considering he has experience growing his game. Agbaji went from averaging just 14.1 points as a junior to 18.8 in 2021-22. He also improved his three-point shooting from 37.7% to 40.7%.
But is he already close to becoming a finished product, unlike the younger players who have more room to grow?
Bill Self, who helped Agbaji win a national championship at Kansas just a few months ago, doesn't think that's the case.
"People say Ochai, since he's 22, and [Christian Braun's] 21, that they're closer to the ceiling. That's a bunch of crap," Self recently said, per the Akron Beacon Journal. "They can both get better. They were both late bloomers."
He continued: "I think that Ochai, his intangibles have improved so much from a competitiveness … even though he always was, he's learned that there's a different gear you have to get to to compete at the highest level. When you work as hard as he does in that fifth gear, every single possession, every single drill, every single shot, you're going to get better. He's a good shooter, great shooter, he's going to become exceptional."
Agbaji has always been a strong defender. He even tested the waters in the 2021 NBA Draft because of his skills on that end of the court. However, some potentially not-so-great assessments of his game resulted in him returning to Kansas and growing his offensive skillset.
The 6-foot-5-inch guard became the Jayhawks' top scorer and the Big 12 Player of the Year. He was also a consensus All-American. That's after he was previously more of a defensive specialist. Who knows how much he can add to his game with the NBA's resources at his fingertips?
The Cavaliers may have selected one of the older players in the draft, but Agbaji's experience and championship pedigree will be worth it. He can help a ready-to-win Cavs team the moment he lands in Cleveland.
Stats courtesy of Sports Reference