Cleveland Does Not Rock: Why the Browns Will Go 0-16 in 2016
Fans of professional sports franchises in Cleveland, Ohio have been spoiled in 2016. One of the longest-suffering sports towns in the country saw their beloved Cavaliers win their first ever NBA title, defeating a Golden State Warriors team that won a record 73 games during the regular season. Clevelanders also witnessed their underdog Indians take the Chicago Cubs to Game 7 before falling short in the 2016 World Series. Unfortunately for the city of Cleveland, the celebrations are officially over, as their football team is on track to go down as one of the worst teams in the history of the National Football League.
Through ten weeks of the 2016 NFL season, it is painfully clear that the Cleveland Browns are a really, really bad football team. Their new regime, led by head coach Hue Jackson and Executive Vice President of Football Operation Sashi Brown, knew that they were taking on a massive rebuilding project when they signed on with the Browns. However, our guess is that they didn't have an accurate grasp on exactly how bad things truly are in Cleveland.
When you look at their personnel situation, it's easy to see why the Browns have been bottom-feeders from the moment they rejoined the NFL in 1999. Since their re-emergence as an NFL franchise, the Browns have hosted a whopping 26 different starting quarterbacks (that is not a typo). Of their last 10 first-round draft picks (all came in the past seven years), only four remain on their active roster today. And based on the moves that Brown has made since arriving in Cleveland last offseason, it is clear that he is committed to completely rebuilding the Browns' roster through the NFL draft.
Since the end of the 2015 season, the Cleveland Browns have parted ways with a slew of Pro Bowlers — center Alex Mack, wide receiver Dwayne Bowe, linebacker Karlos Dansby, and safeties Donte Whitner and Tashaun Gipson. The team also cut ties with quarterback Johnny Manziel, cornerback Justin Gilbert, and linebacker Barkevious Mingo — all former first-round picks. And when next offseason comes around, we fully expect the Browns to trade away their remaining All-Pros, offensive tackle Joe Thomas and cornerback Joe Haden.
On top of that, the team traded away the No. 2 overall pick in the 2016 NFL Draft (and a fourth-rounder in 2017) to the Philadelphia Eagles in exchange for two first-round picks, one second-round pick, one third-round pick, and one fourth-round pick. The move netted them an impressive haul of valuable draft picks. But it also meant they missed the opportunity to use their original pick to land a potential franchise quarterback such as Carson Wentz, who went to the Eagles, or Dak Prescott, who fell to the Dallas Cowboys in the fourth round. Hindsight is always 20-20, but the Browns look incredibly foolish for passing on both players given their glaring needs at the position.
To be fair, Brown and Jackson likely thought they solved their quarterback issues when they signed Robert Griffin III this past offseason. But the fact that they relied so heavily on damaged goods (Griffin played in only one game before going on the team's Injured Reserve list) is simply inexcusable and falls squarely on their shoulders.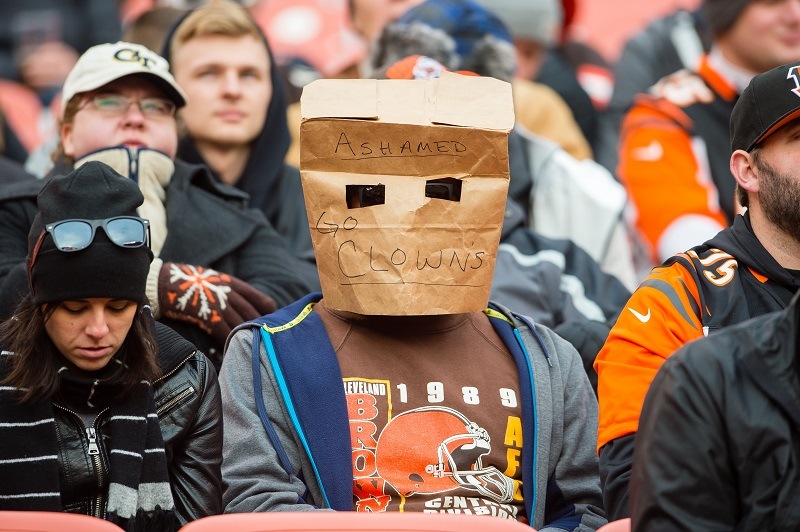 Now that we gave you a little background on the Cleveland Browns' disastrous personnel situation, let's get back to the issue at hand: The Browns will very likely become just the fourth team to go winless for an entire season since the AFL-NFL merger in 1970 — despite linebacker Chris Kirksley's guarantee that they won't finish the season with an 0-16 record. Cleveland currently sits at the bottom of the NFL standings with a 0-10 overall record, and when we look at their remaining six games, we simply do not see a matchup they will win. Here's a quick look at the Browns' remaining schedule:
Week 11: Pittsburgh Steelers (home)
Week 12: New York Giants (home)
Week 13: Bye
Week 14: Cincinnati Bengals (home)
Week 15: Buffalo Bills (road)
Week 16: San Diego Chargers (home)
Week 17: Pittsburgh Steelers (road)
The parity among NFL teams is currently at an all-time high, and history suggests the odds of a team going 0-16 are extremely slim. Nevertheless, we don't see a winnable game remaining on Cleveland's schedule. The only game in which they may have a glimmer of hope is their Week 16 matchup at home against the Chargers. But given their issues stopping the run, we just don't see the Browns coming away with a win. In fact, we'd be completely shocked if the oddsmakers in Las Vegas make them anything less than touchdown underdogs (for those who don't know, that is a big number in the NFL) in all six games.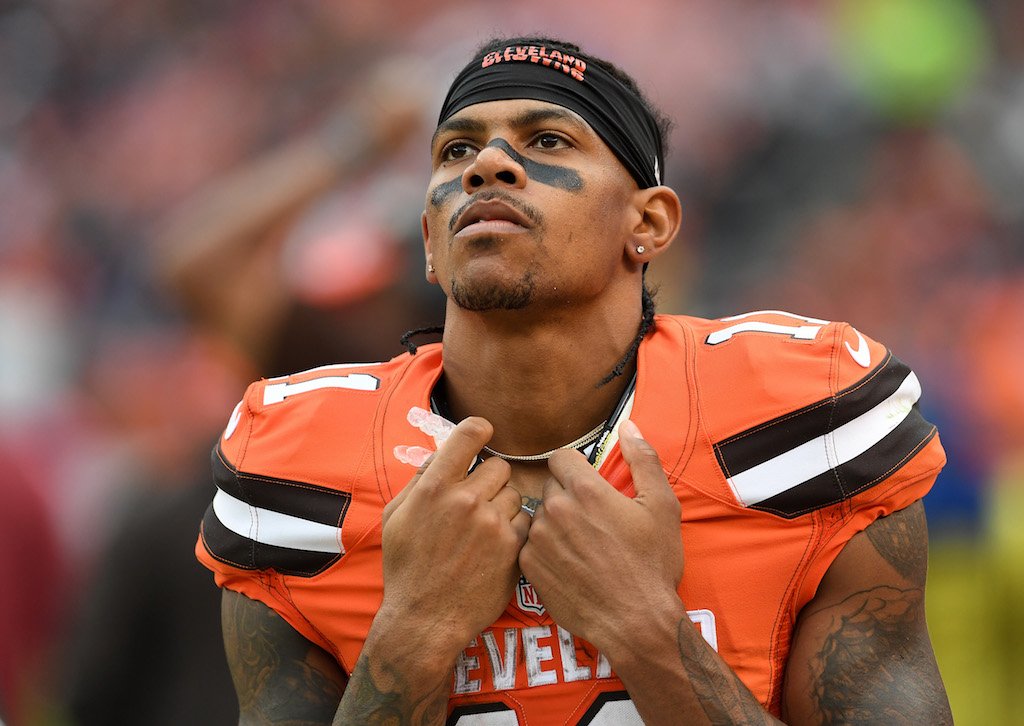 When it comes down to it, all five teams (they still have to play the Steelers twice) remaining on their schedule are substantially better than the Browns. Jackson will likely go with a rookie third-round pick, Cody Kessler, as his starting quarterback for the remainder of the season, and their defense ranks near the bottom of the league in every major category.
It is worth pointing out, though, that Kessler has shown signs of promise, and his top two wide receivers, Terrelle Pryor and Corey Coleman, have the potential to be one of the premier duos in the game. If Josh Gordon ever puts on a Browns uniform again (which is unlikely), Cleveland could eventually have the makings of something special on the offensive side of the ball. But the Browns need to address several issues before we can consider them an average defensive football team.
With just under two months remaining in the 2016 NFL season, it's time to start empathizing with the Browns' amazingly loyal fanbase. Their team is on track to go down as one of the worst teams in NFL history and reach an all-time franchise low by going 0-16 in 2016.
Statistics courtesy of Pro-Football-Reference and ESPN.