Why the Cleveland Indians Are MLB's Most Likable Team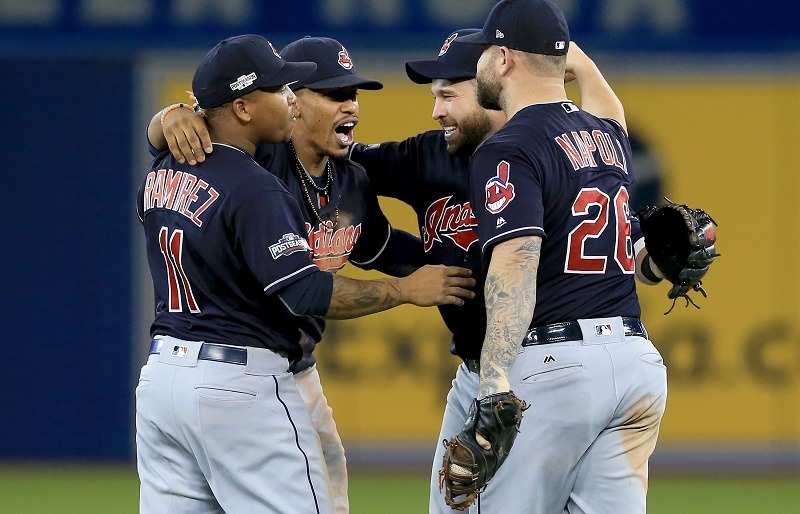 What can baseball fans do when their team misses the playoffs or gets knocked out early in the postseason by a better club? The most popular choices would be to:
Sulk and pretend baseball doesn't exist until 2017
Taunt fans of the clubs still playing to even the score, or
Pick the most likable team left and root for them to win the World Series
If you chose "3," we present the Cleveland Indians for your consideration. You might have trouble naming an Indians player and probably couldn't pick one out of a lineup before October, but that's OK. In fact, the Tribe's lack of recognizable faces is a reason their (to borrow a phrase from this election season) unfavorability ratings are so low. Apparently, to know someone by sight is the first step toward hating her or him. These guys don't have the same issues as A-Rod.
But we're not here to play politics. We're quite ready to vote for MLB's most likable team. Here's why the Indians are the choice in 2016.
No overpaid superstars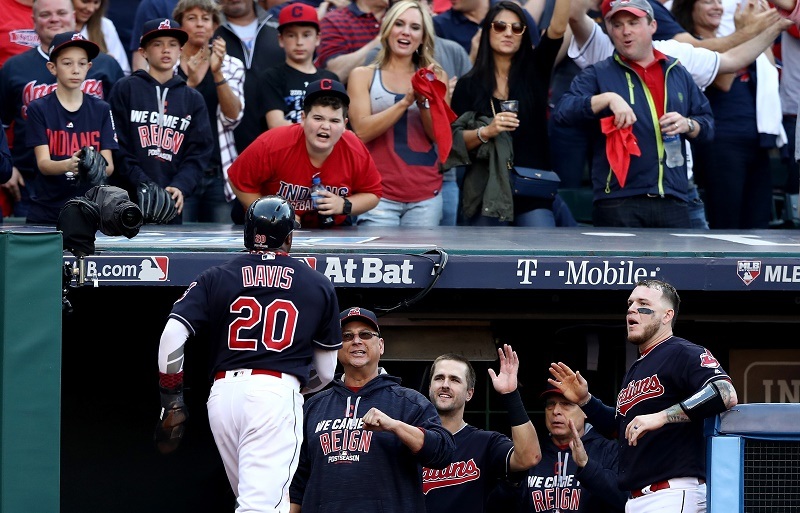 What makes fans gripe about their teams most? Aside from what they think the manager could have done better, overpaid players get on people's nerves to no end. By overpaid, we mean the players who signed giant free-agent deals but did not live up to their salaries. It's easy to see how Indians management avoided overpaying players in 2016 — they did not sign any player to a contract over $9 million.
In fact, Carlos Santana ($8.25 million) was the Tribe's highest-paid player last season. It doesn't get any more budget-friendly than that, folks. Obviously, Cleveland had the lowest payroll of any playoff team. For fans of opposing teams looking for a visiting Indian to hate, the lack of a bloated contract makes it tough. So does the lack of any taunts or pimping by Indians players after home runs or strikeouts. Haters have to work overtime with this bunch.
No excuses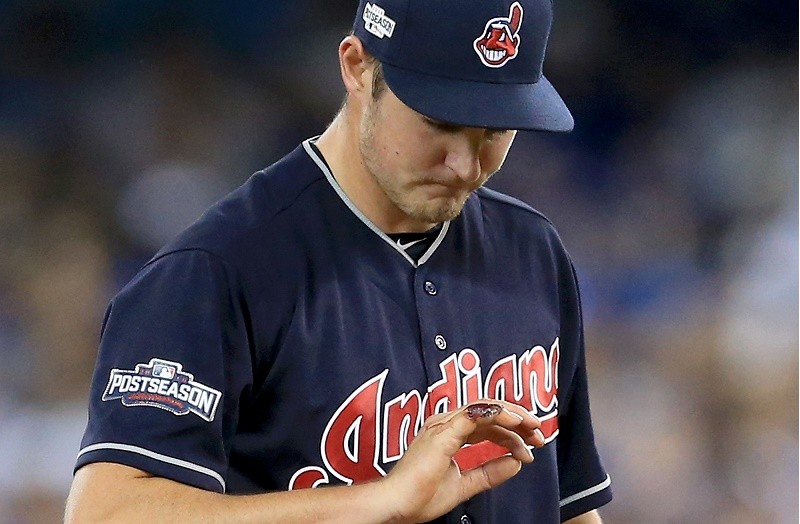 No one likes it when millionaire athletes whine about umpire calls after a game. However, we've heard just that from both Red Sox and Blue Jays players following postseason losses to the Indians. After striking out against Andrew Miller in the ALDS, David Ortiz complained (incorrectly) about bad calls going the Indians star's way. It was the second time Ortiz made excuses after Miller got the best of him in a big spot. But Cleveland's three-game sweep of the Red Sox had little to do with an umpire's calls.
In the ALCS, Jose Bautista embraced the role of complainer-in-chief for Toronto as the Jays went down 0-3 in the series. This time, Bautista mentioned "circumstances" that involved the Indians getting all the calls. Fans probably have a hard time seeing how Bautista's .111 average in the series — coincidentally, the exact number Ortiz posted in the ALDS — has much to do with one or two bad strike calls. Sounds like these guys are making excuses.
Cleveland does the opposite. Heading into the playoffs, the Indians knew they would be without two of their top three starting pitchers and one of their best position players. Oh, and the Tribe lost starter Trevor Bauer in the first inning of ALCS Game 3. Did they panic and shake their fists at the heavens? No, the bullpen got to work and beat Toronto to take a 3-0 series lead. It would have been easy to make excuses, but the Indians don't do that.
A clubhouse without egos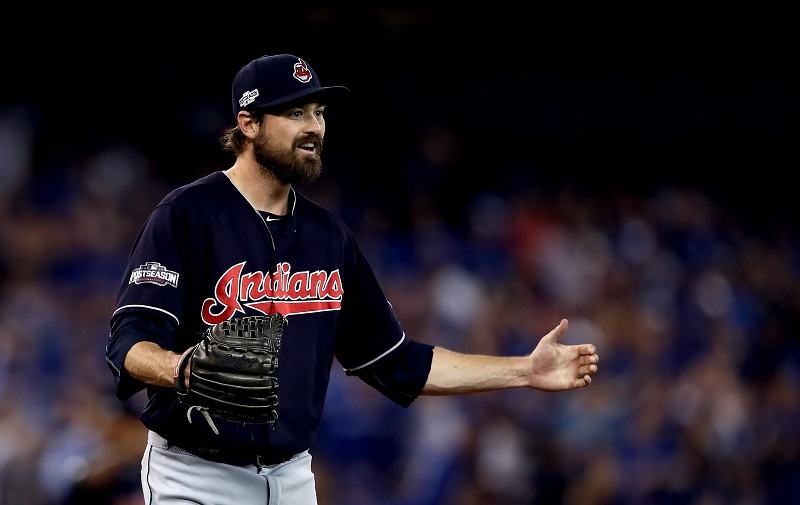 When you don't have a bunch of high-paid stars clashing with rookies and journeymen, a clubhouse will have fewer ego issues. Cleveland seems remarkably devoid of players who crave the spotlight. In fact, the low-key nature of stars Francisco Lindor, Jason Kipnis, Corey Kluber, and Andrew Miller makes them tough to name. Everyone knows villains like A-Rod, Joey Bats, and Bryce Harper by sight and reputation.
We saw a great example of this factor in the ALDS against Boston. Red Sox fans did their best to get inside starter Josh Tomlin's head by slow-chanting his last name while he threw on the mound. Judging by the right-hander's solid showing (5.0 IP, 2 ER), it didn't work. But Tomlin's reaction was priceless. "I was surprised there were that many people that knew my name, to be honest with you," Tomlin said with a laugh after the game.
It's easy to see on the field as well. Notice how Lindor smiles and jogs off the field with his head down after making a sensational play at short. Or how there is no defined Indians closer. Miller, Cody Allen, and Bryan Shaw take turns pitching in the six, seventh, eighth, and ninth innings — and no one cares. How do you not like that?
A low-key manager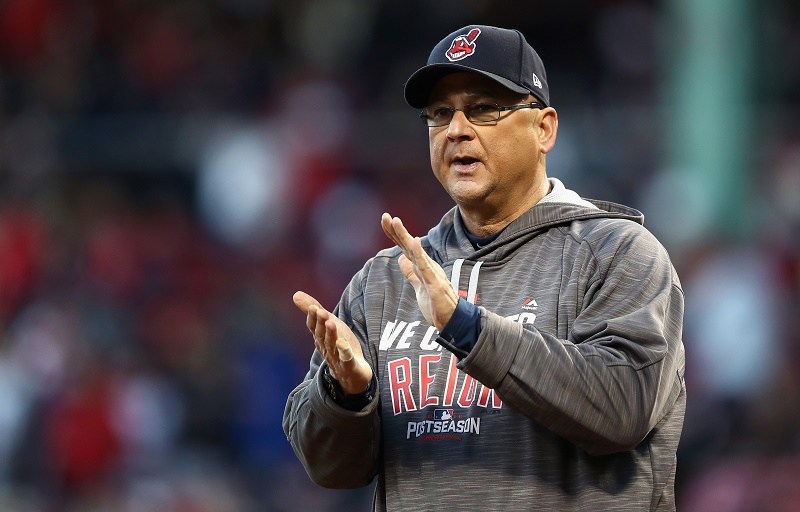 Why are the Indians so low-key, so humble, so quiet? Certainly, the players' personalities have a lot to do with it, but so does manager Terry Francona. He's just as quiet and low-key while he performs at a high level. You don't see Francona putting on a spectacle mid-game or showing up umpires. If he has an issue, he takes it up with respect on the field and heads back to the dugout.
Meanwhile, Francona is putting on a clinic in how to win postseason series and making it look easy. When he lost his starter in the bottom of the first in Game 3 of the ALCS, he calmly made a call to the bullpen and got the next 25 outs from six different relievers. He had a plan in place and his players — who knew what might happen with Bauer — executed it perfectly.
From the manager to the 25th man on the roster, Cleveland embodies the underdog spirit you would expect from a team that hasn't won a World Series since 1948. But we expect that to change in 2016. It couldn't happen to a better group of ballplayers.
Connect with Eric on Twitter @EricSchaalNY
Statistics courtesy of Baseball-Reference.com.