Clippers Coach Tyronn Lue Hilariously Forgot Luke Kennard's Name and Blamed It on Zoom
As an NBA head coach, you're supposed to know your talent more than you know yourself. However, new LA Clippers coach Tyronn Lue is making a killer first impression on one of his new players. The Clippers acquired Luke Kennard from the Detroit Pistons in a trade that shipped Landry Shamet to the Brooklyn Nets. But Lue appeared to forget his newest player in a recent interview.
Who is Luke Kennard?
RELATED: Jerry West Allegedly Owes a Man $2.5 Million For Bringing Kawhi Leonard to the Clippers
Unless somebody has a devotion to the Detroit Pistons, even the most well-versed NBA fan might not know a lot about the newest Clippers shooting guard. Luke Kennard has been in the year for three years, all of them with Detroit. For most of that time, however, he's been relegated to the bench as a role player on the team. 
He entered the NBA out of the basketball powerhouse at Duke as the 12th pick overall. During his rookie season, Kennard showed that he could be a valuable role player off the bench, averaging eight points, two assists, and two rebounds off the bench. Combine that with 41% shooting, and the Pistons hoped they had a new star on their hands. 
Kennard's role grew ever-so-slightly in 2018-19, as he averaged 10 points, three rebounds, and two assists off the bench. It was in an injury-shortened 2019-20 campaign, however, that Kennard showed why he was a lottery pick. With a starting role, his scoring went up to nearly 16 points a game, with rebounds and assists both reaching four.
He might not be the new Duke superstar, but he's showing his spot in the NBA. On the Los Angeles Clippers, he'll likely be relegated to another bench role. This will be especially true if his coach continues to forget who he is.
Tyronn Lue forgets Kennard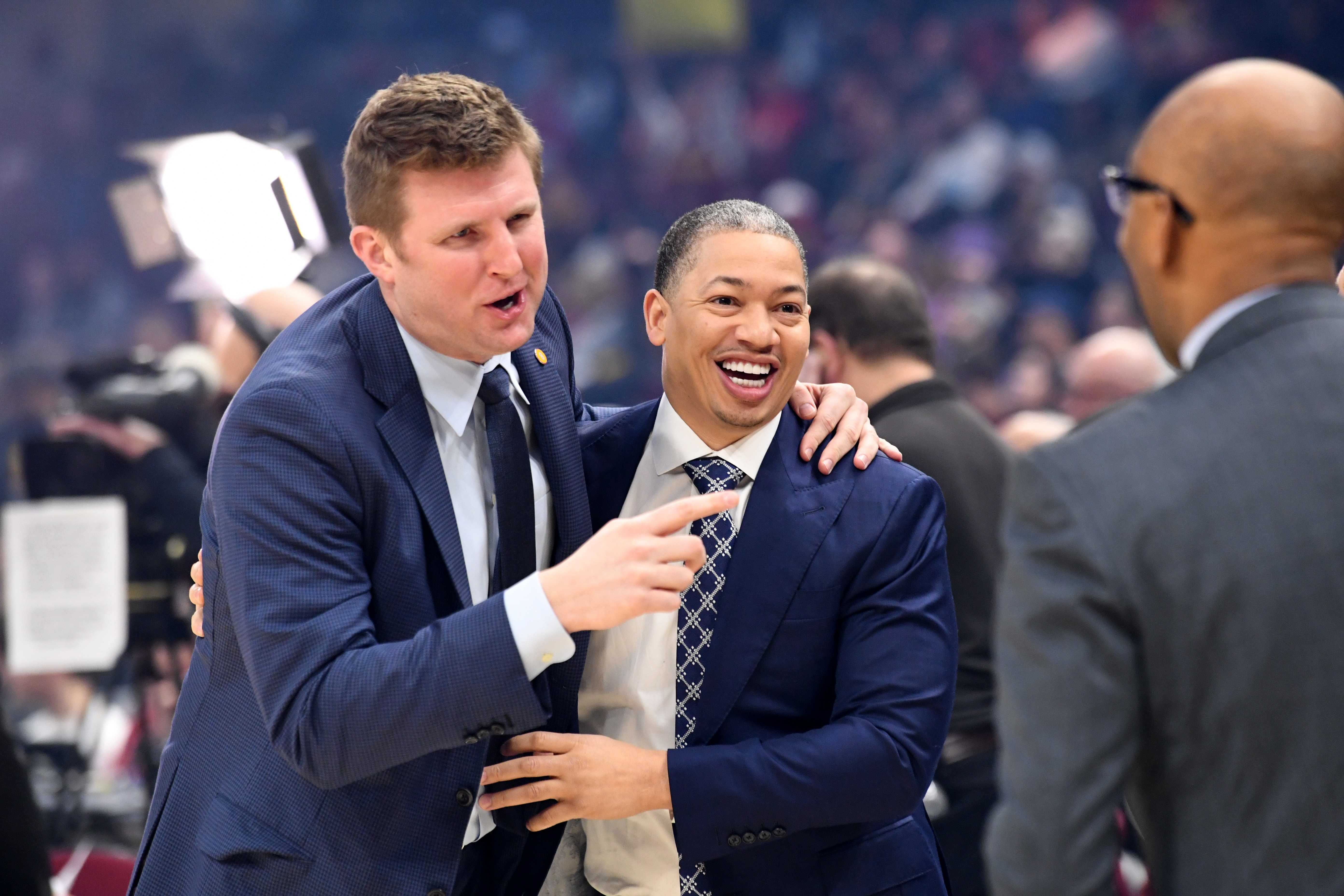 RELATED: How Did the LA Clippers Get Their Name?
Kennard's acquisition was part of the Clippers' attempt to bolster their roster after a disappointing show in the NBA playoffs. The team put all its eggs in the Kawhi Leonard and Paul George basket, but by season's end, the team looked lost and distraught. Doc Rivers was let go, and several vital pieces of their roster were sent packing.
Lue brings the team a Championship resume and a fresh look at things. However, as Lue started discussing his new job with the team, he reminisced about the guys from last year, when he was with the team as an assistant coach. However, when it came to the Shamet trade, Lue appeared to forget who they acquired in the trade that sent him away.
Speaking to the media over Zoom, Lue talked about the trade before appearing to forget the pieces. "Losing Sham was huge for us," he said per Fadeaway World. "We had a great guy, a young talent that could shoot the basketball, that was tough for us, but we got a good player in… uhm…"
Lue struggled to finish his thought. He later claimed that this was due to poor connection, not a lapse in memory, but the internet takes no prisoners, and Lue was no exception to this rule. Now aware of Kennard's name. However, Lue might have a chore in front of him.
What can Lue do to save the Clippers?
This isn't the first time that Lue is taking over a team with Championship goals. He did the same in 2016 when the Cavaliers fired David Blatt and gave Lue the keys to the franchise, as Bleacher Report details. They won the championship that year.
Now, Lue hopes to recreate a similar path following in Doc Rivers' footsteps. Time will tell if the Clippers will be able to build off their catastrophic ending last year, but one thing is for sure. Whether or not Lue forgot Kennard's name, he's going to make sure that he never does it again.