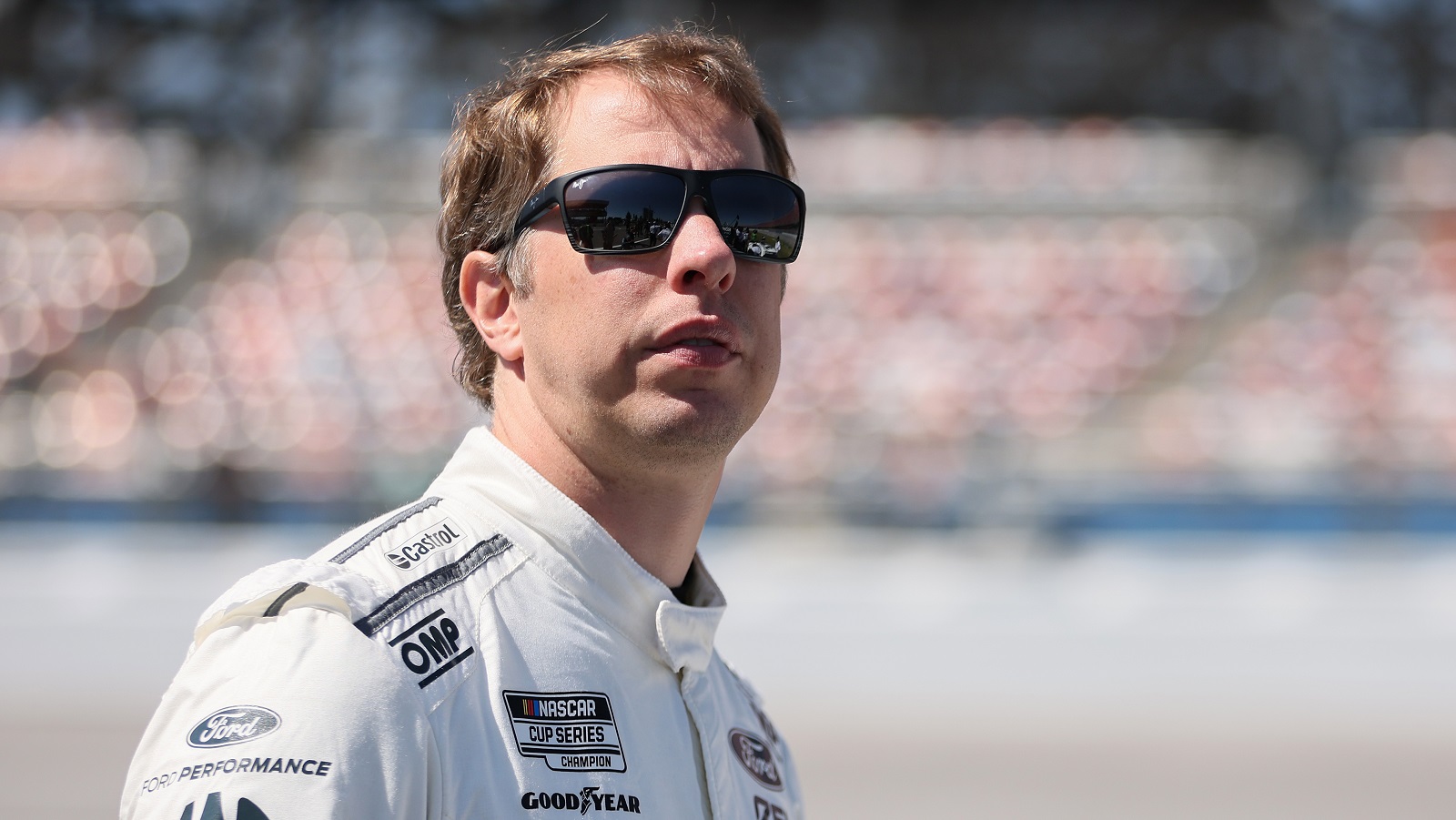 The Clock Is Ticking on the 72 Longest Hours of Brad Keselowski's NASCAR Career
Brad Keselowski has already run afoul of NASCAR this season, and now his car has been impounded once again.
NASCAR veteran Brad Keselowski came to Talladega looking for his seventh career victory at the Alabama superspeedway. He left with a 23rd-place showing and most likely an ache in the pit of his stomach.
For a guy who drove under bright, sunny skies for three hours on Sunday, Keselowski is going to have a cloud hanging over his head for three days or so. It's likely he has nothing to worry about, but that's also what folks assumed the last time NASCAR impounded his car after a race.
Brad Keselowski struggled at Talladega on Sunday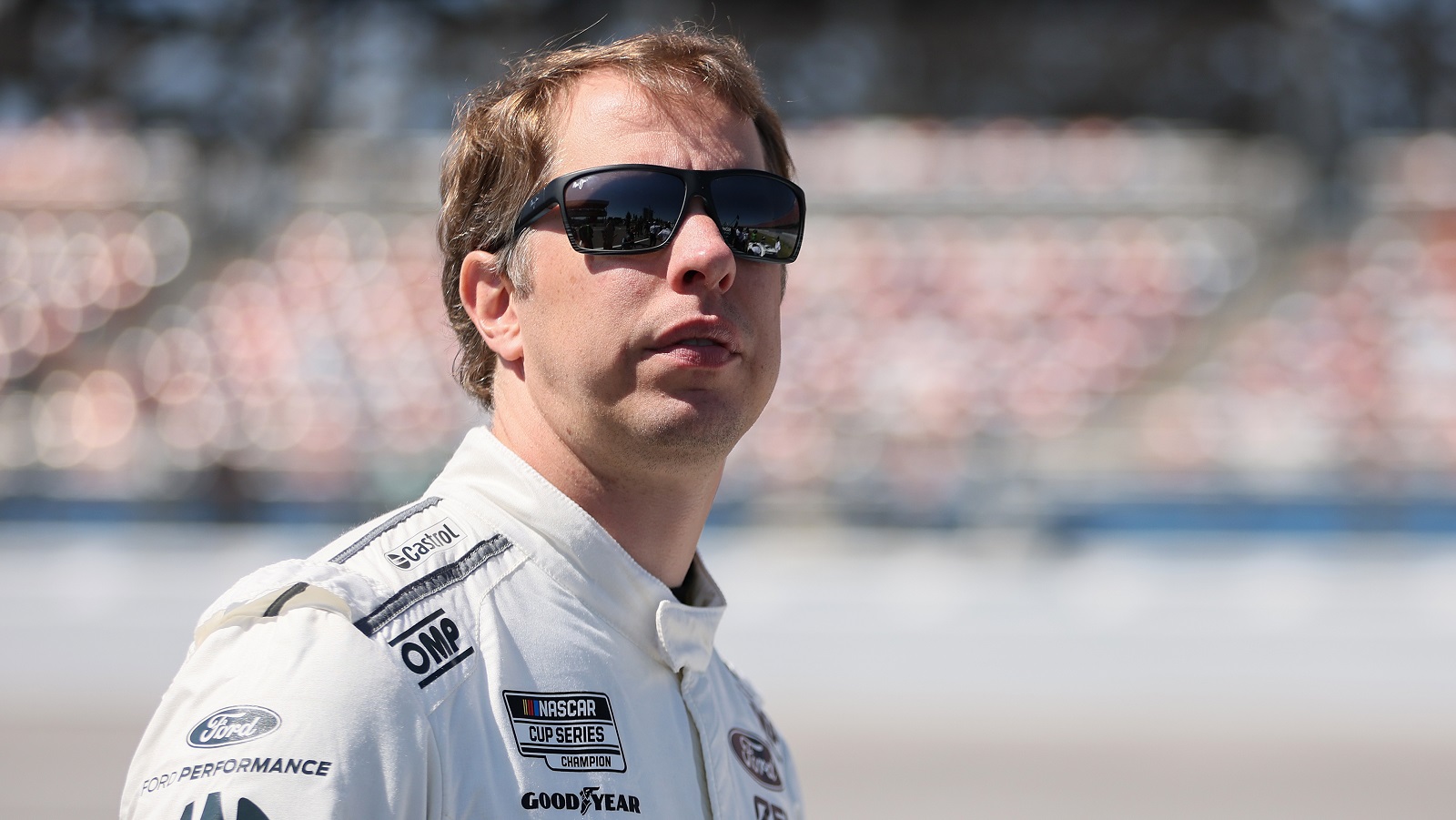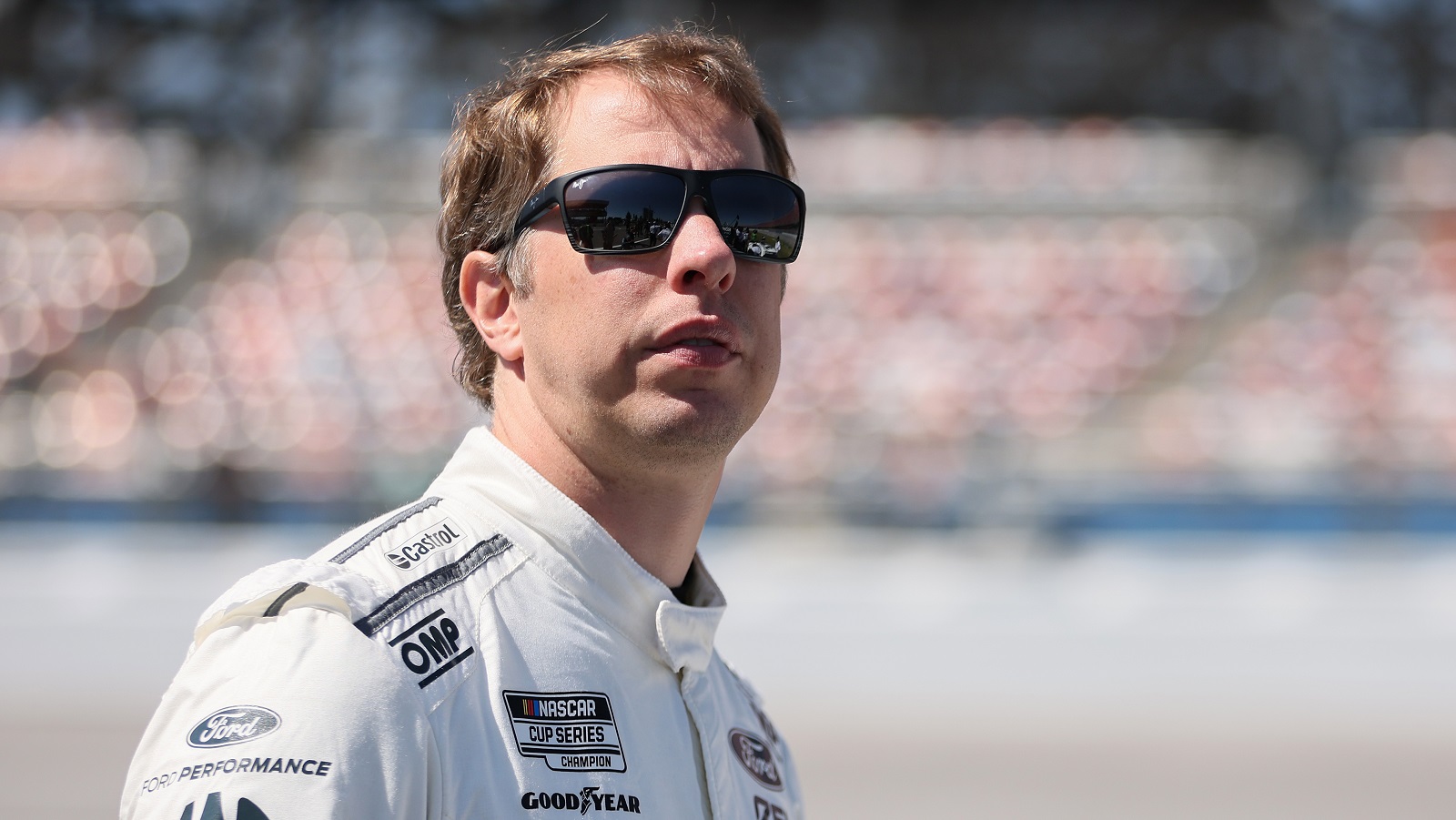 Former NASCAR Cup Series champion Brad Keselowski couldn't afford any mistakes on Sunday in the GEICO 500 at Talladega Superspeedway, but he made them anyway.
Keselowski arrived in Alabama in 30th place in the standings because of the 100-point penalty NASCAR saddled him with for infractions found in a detailed inspection of the No. 6 Ford after Atlanta. Absent the penalty, he would have been in 16th place, making him a candidate to reach the playoffs even without a race victory this season.
Because of that penalty, however, Keselowski has to embrace a trophy-hunting mentality in races. Having won six times previously at Talladega, Keselowski had to be prioritizing the 2.66-mile oval as a potential win.
Unfortunately, he made a pair of mistakes that doomed whatever chance he had of winning. First, he sped in the pits on Lap 36, sending him to the back of the field.  By lap 123 of the scheduled 188, Keselowski had fought his way back into the top 10. But whatever hopes he had perished on lap 158 when the speed police caught him again.
He never recovered and had to settle for 23rd place, only good enough to move up one spot on the points list.
NASCAR impounded six cars after the Talladega race
Just when Brad Keselowski thought his Sunday couldn't get much worse, NASCAR hit him with additional bad news: They wanted his car. According to Bob Pockrass of Fox Sports, officials hauled off six cars:
The Fords belonging to Keselowski and Kevin Harvick.
The Chevys of Hendrick Motorsports teammates Alex Bowman and Kyle Larson.
The Toyotas of Joe Gibbs Racing teammates Denny Hamlin and Martin Truex Jr.
Pockrass said the cars faced wind tunnel testing and a look from NASCAR's R&D center staff. It's not clear how officials settled on those six cars, but picking two from each manufacturer likely wasn't coincidental. NASCAR compiled plenty of data during the development of the Next Gen car, so it's hard to imagine that more testing in the wind tunnel will turn up anything crucial.
On the other hand, the R&D center is capable of finding all sorts of things before returning the cars. Keselowski knows that only too well.
These will be the longest 72 hours of Brad Keselowski's career
As if his first season as a driver and co-owner at the former Roush Fenway Racing wasn't stressful enough, Brad Keselowski has been dealing with NASCAR's curiosity all season.
NASCAR confiscated wheels from Team Penske and Roush Fenway Keselowski Racing at Daytona on the opening weekend amid concerns over possible unapproved changes. That came in the aftermath of Keselowski and RFK Racing teammate Chris Buescher sweeping the Bluegreen Vacations Duels ahead of the Daytona 500.
NASCAR officials found alterations but did not assess penalties. The level of their communication with the teams was never fully explained, but NASCAR may have given enough tacit approval beforehand to preclude penalties.
However, NASCAR went back for a second look at Keselowski's car after the Atlanta race. Chase Elliott's Chevy was also impounded that weekend and sent to the R&D center, and many observers saw it as nothing more than a routine look at Next Gen cars a month into the season.
Hendrick Motorsports received Elliott's car back at mid-week with no issues, but NASCAR found unapproved modifications to a panel on Keselowski's car. RFK Racing called it the result of repairs attempted in light of a parts shortage, but NASCAR nevertheless handed down the penalties that included the devastating 100-point penalty.
Now, NASCAR has taken possession of one of his cars for the second time. Considering the severity of the previous penalties, it's a safe bet that the RFK Racing crew wouldn't have done anything untoward in preparing the car.
Still, Keselowski is looking at three days or so of waiting and wondering what NASCAR is looking at in the cars that it impounded this time around.
Like Sportscasting on Facebook. Follow us on Twitter @sportscasting19.