Cody Bellinger and Hyun-jin Ryu Hope to Hold Off NL Award Opponents
After taking two out of three games over the weekend in Boston against the Red Sox, the Los Angeles Dodgers improved their MLB-best record to 62-33. It has been an excellent campaign so far in 2019 for the Dodgers, who sent four all-stars to the MLB All-Star Game including Cody Bellinger and Hyun-jin Ryu.
Bellinger and Ryu currently lead the way in the National League MVP and Cy Young Award races, but their margin for error is extremely low with talented players on their tails. Here's an update on the current state of these NL Award battles.
Cody Bellinger and Christian Yelich are neck-and-neck for NL MVP
Cody Bellinger and Christian Yelich are locked into an intense race for the MVP Award this season. The two sluggers have very similar stat lines; Bellinger has slight edges in runs (72 to Yelich's 68), RBI (73 to 68), batting average (.334 to .330) and on base percentage (.431 to .430). Yelich is slightly ahead in home runs (32 to 31), slugging percentage (.708 to .687) and OPS (1.138 to 1.118). All of these stat categories could easily go either way by season's end.
There are a couple of factors that currently give Cody Bellinger the nod in the MVP race. Bellinger's WAR is the best in the entire MLB at 6.7, even above WAR king Mike Trout. Yelich has an excellent WAR of his own at 5.1 and is crushing Bellinger in stolen bases (21 to 8), but Bellinger's superior defense and the fact that he plays his home games in a pitcher-friendly ballpark point to the Dodger having an edge if these two stay neck-and-neck the rest of the way.
Josh Bell, who has 69 runs, 27 HR, 84 RBI, and a .298 BA is having an MVP-caliber season, but in 2019 with the two guys ahead of him, it's not going to be enough.
Hyun-jin Ryu has to hold off a surging Max Scherzer for NL Cy Young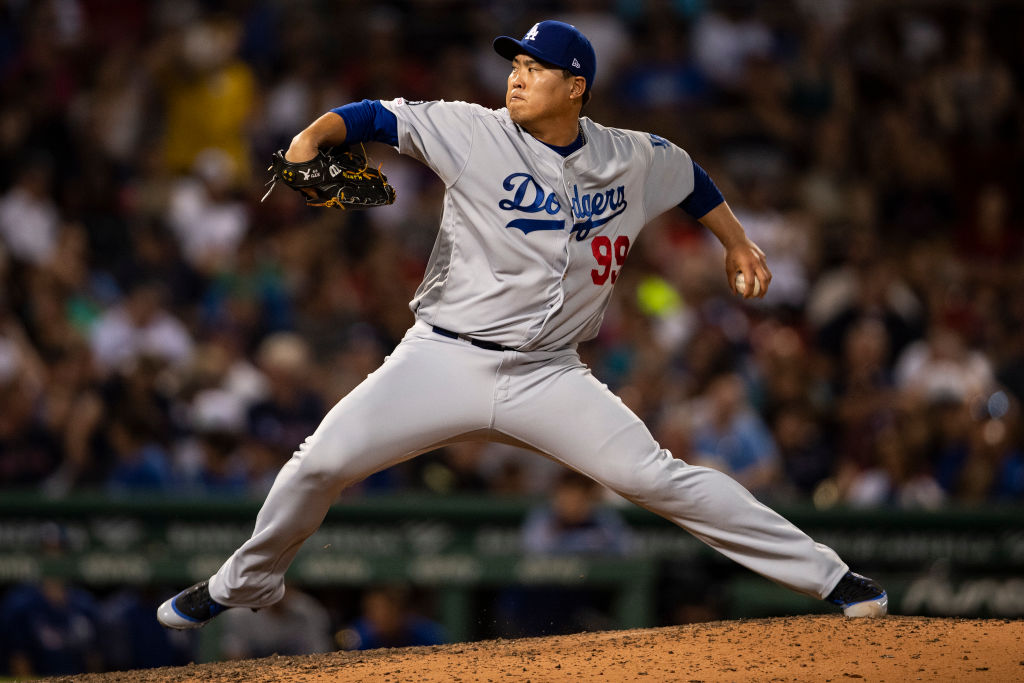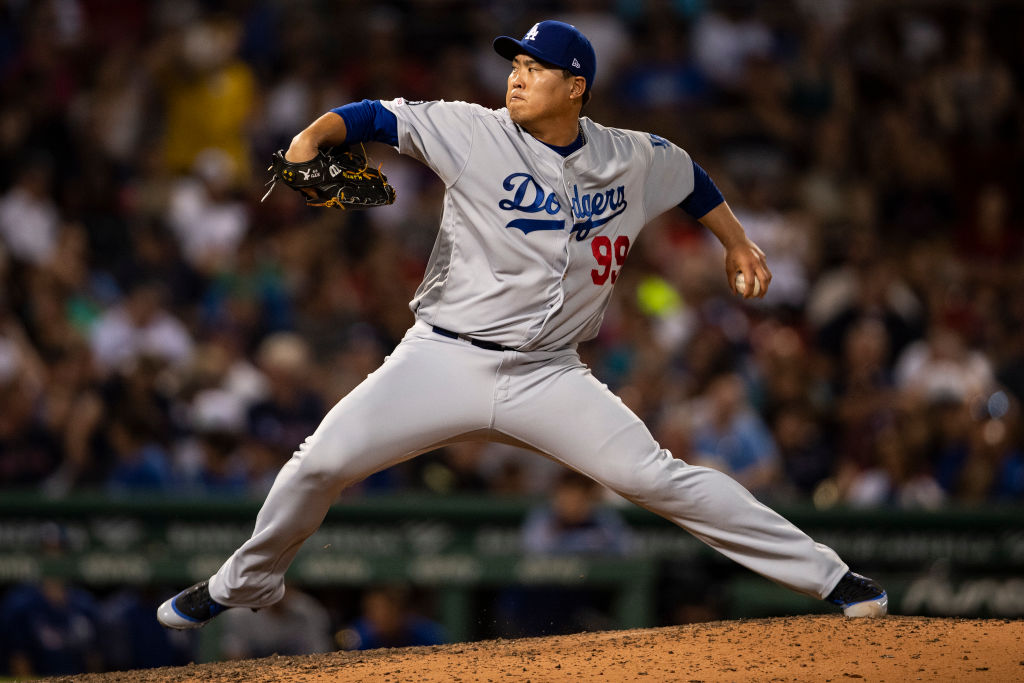 Through his first 18 starts, Hyun-jin Ryu has a dazzling 1.78 ERA and a 0.93 WHIP, both best in the National League. Ryu has allowed two earned runs or fewer in 17 of his 18 starts and one earned run or fewer in 11 of those 17 starts. His pitch control and consistency this season have been incredible; he has only walked 11 batters in 116 innings pitched.
Max Scherzer has been on fire over his last seven starts going a perfect 7-0 with a 0.87 ERA, a 0.67 WHIP and 79 strikeouts in 52 innings pitched. On the year, Scherzer now has a 2.30 ERA and a 0.98 WHIP. Scherzer's 5.5 WAR is higher than Ryu's 4.0, and he has 181 strikeouts to Ryu's 105. If Max Scherzer's current trip to the injured list with a back strain is a short one as expected, he could make the Cy Young conversation very difficult for voters if he keeps up his torrent pace.
Like Josh Bell, Zach Greinke (10-4 with a 2.95 ERA, 0.95 WHIP, and 114 strikeouts) and Luis Castillo (8-3 with a 2.29 ERA, 1.08 WHIP, and 124 strikeouts) are having excellent seasons but are stuck behind two guys currently operating on another level.
Pete Alonso is well on his way to being NL Rookie of the Year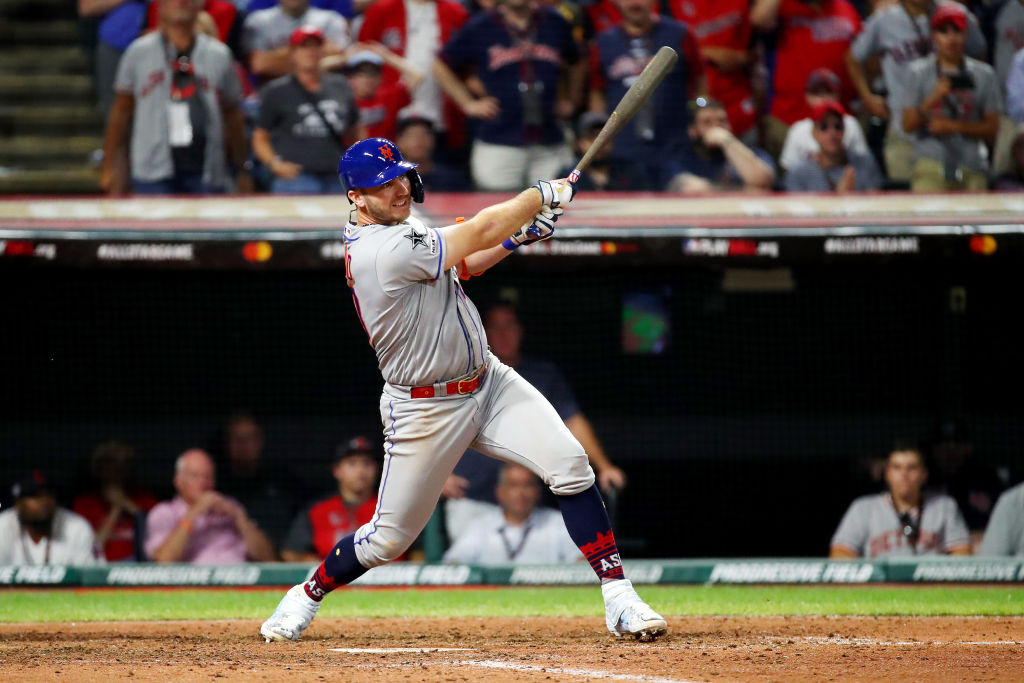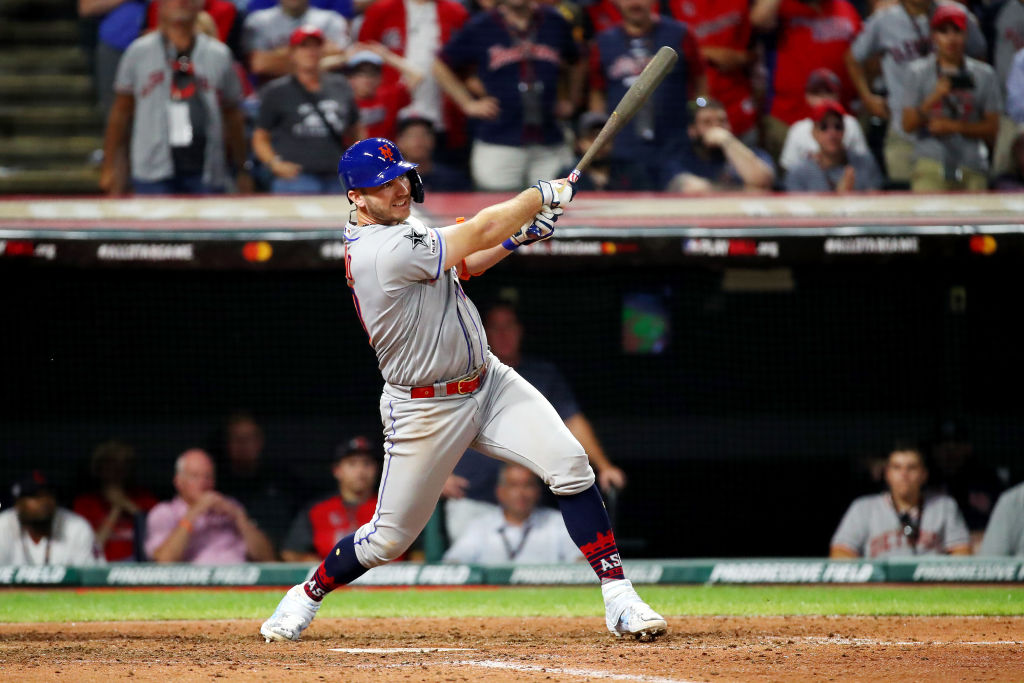 Pete Alonso has not only been the best rookie in the league in 2019; he's been one of the best hitters in the game among the veterans too. The 2019 Home Run Derby winner has 30 home runs this season to go along with 57 runs, 69 RBI and a .275 batting average. Alonso is currently on pace to break Aaron Judge's record of home runs by a rookie which is currently set at 52.
If Alonso slips up, Fernando Tatis Jr. could seize the opportunity. The 20-year-old missed 34 games due to injury this season and has still amassed 47 runs, 14 HR, 33 RBI, 14 stolen bases and a .339 BA in just 58 games played.
Mike Soroka has also been excellent in his rookie season. The 21-year-old right-hander is 10-1 with a crisp 2.24 ERA and a 1.05 WHIP through his first 16 starts of 2019.