Cody Simpson Failed at the Olympic Swimming Trials But Says He Still Achieved His Goal
Cody Simpson, the pop star turned swimmer, was shocked to discover that his time of 52.94 seconds — 1.1 seconds slower than his prior best time — wasn't good enough to qualify for the 100-meter butterfly at the Tokyo Olympics. Simpson needed a time of 51.7 seconds, a mere 1.24 seconds faster, to move forward with his Olympic dreams.
Despite the disappointment of not qualifying, the man of many talents explained that he still achieved his goal and looks forward to Paris in 2024. Here's what you need to know about the 24-year-old's swimming career.
Cody Simpson's rise as a pop singer
At just 13 years old, Simpson locked in a recording contract with Atlantic Records. His debut album, 4 U, as well as his hit single, "iYiYi," rose to the top of charts around the world.
According to ALLMUSIC, at this point in his career, Simpson's songs were feel-good tunes in the form of beat-driven dance-pop. Throughout the next decade, his music evolved from beat-driven dance-pop to reggae-infused vibes and then to mature guitar-based short, simple songs.
In 2017, Simpson formed the band, Cody Simpson & The Tide, creating an unplugged version of "White Christmas." Later, in 2018, the group released singles "Pirates Dream" and "Underwater."
Cody Simpson's 'just a phase' romance with Miley Cyrus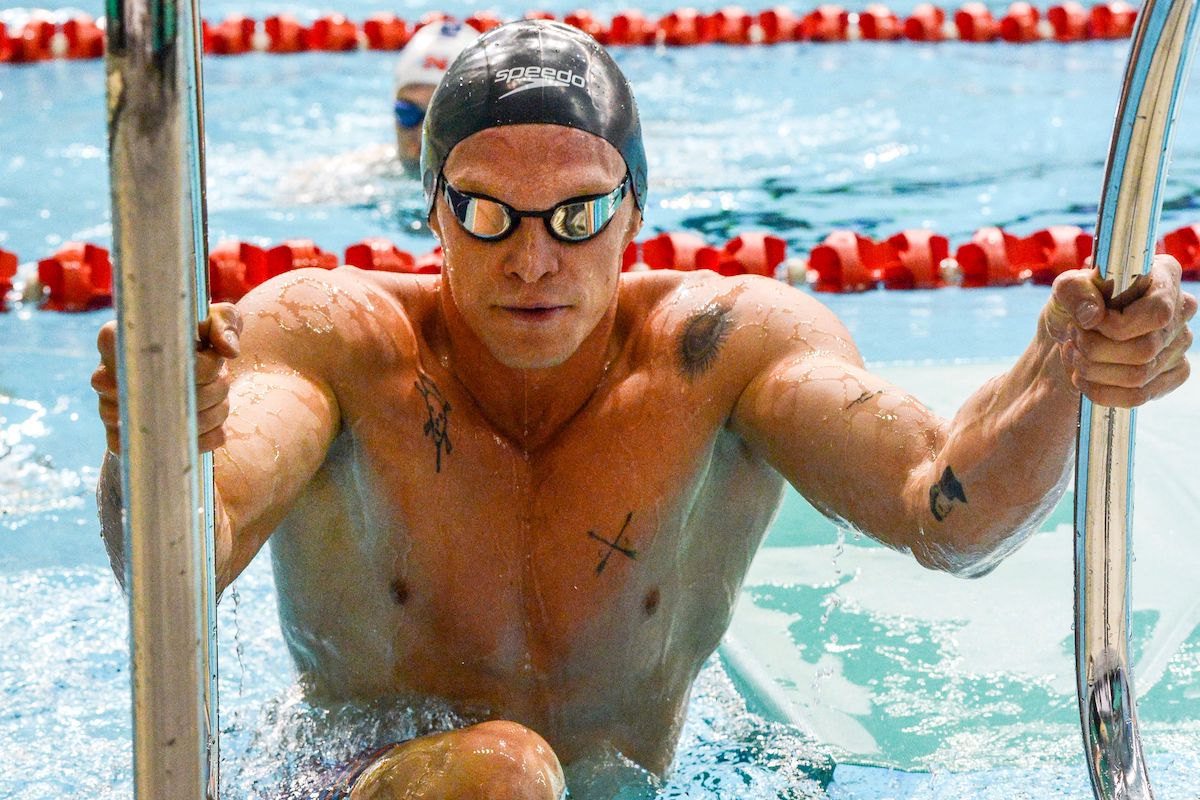 In 2020, a 10-year friendship between Cody Simpson and Miley Cyrus eventually evolved into a "just a phase romance" for 10 months. According to E!, Simpson told Australia's 60 Minutes, "We went from being good friends to just having a lot of the same friends, to being together for a while. Everything ended fairly amicably, and it was just one of those phases, I guess."
It turns out that at the same time Simpson began his singing career, he was collecting state titles as a talented swimmer.
In Queensland, Australia, Simpson became a champion swimmer in the 100-meter butterfly and the 200-meter individual medley, competing in the 12-and-under age group. Even at this time, he had Olympic-sized dreams.
Simpson, the singer-turned-swimmer
In 2016, Simpson was doing a corporate performance in Rio de Janeiro, Brazil. He saw some of the same athletes that he swam with as a teen competing in the Rio Olympics. And his interest in swimming grew even more. Simpson told The Sydney Morning Herald, "There were multiple guys there I used to train with and compete against. I remember thinking, 'I could have been here'. That's what it was."
Although he couldn't stop thinking about swimming, Simpson didn't start to train until 2020. He quickly focused on the 2024 Olympic Games in Paris, according to Billboard Magazine. He teamed up with coach Brett Hawkes and settled in for four years of training and a high-protein diet to fuel his body.
To Simpson's surprise, with a time of 54.91 seconds, he was eligible to swim the 100-meter butterfly in the qualifying finals for the Tokyo 2021 games. That time was well under the 56.87-second qualifying standard.  
According to Swimming World Magazine, Simpson posted on social media: "After only 5 months back in the water with my incredible coach Brett Hawke, I was able to take out a win and secure a spot at next year's Australian Olympic trials in the 100 fly."
Six months later, at the Australian Olympic trials, he shaved close to two seconds off of his qualifying time. Unfortunately, he still missed the chance at the Tokyo Olympic podiums by 1.24 seconds. Although the average Olympic hopeful might be devastated to miss the Olympics, Simpson expressed optimism on Instagram: "I've come so much further than I expected to this year and to be racing the best in the country already is a privilege."
Simpson thanked both his coach and training partner. He shared that he's "psyched" to return to training. So it's safe to say we'll see him at the trials next time. He ended his post, "See you in 3 years."