Colin Cowherd Calls Golden State Warriors "Boring": Is He Right?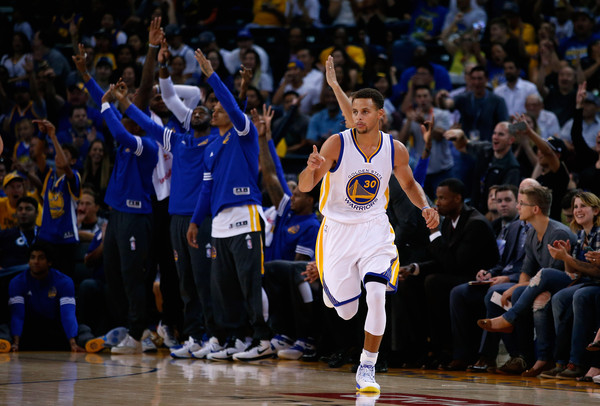 Colin Cowherd, formerly of ESPN and now the sports talk radio host for Fox Sports, is known for voicing unpopular opinions. To his credit, he's not afraid to share them. He's made so many dumb or bad statements that, when he was in the midst of his exit at ESPN due to his racist comments about Dominicans, Deadspin ran a whole column devoted to his hot takes.
While his latest comments are not as incendiary as, say, slandering a whole group of people, it's another opinion that is not only unpopular — a fact he readily admits — but is also not based on facts. During a segment of his show, when he wanted to specifically share his most unpopular sports opinions, he chose to rail against the style of basketball played by the Golden State Warriors, who are currently 36-3 on the season. Cowherd stated:
Basketball was meant to be played with more passing and less shooting, and less — it's ball movement. Ball movement is beautiful. I loved watching the Chicago Bulls with Jordan that played defense, that were mid-range, that could score low, that could score outside. I don't find three-point shooting and the Golden State Warriors to be that compelling. I watch them and I'm bored.
Arguing that the Warriors are boring is impossible to do because "boring" is completely subjective to the viewer. While basketball fans may feel that Cowherd is insane for having that opinion, he's certainly welcome to it. But there were a few things he said that can be refuted.
While it's true that the Warriors do live and die by the three-pointer, it's an extreme oversimplification of how they win games. For the fan who likes ball movement, there are few things to dislike about the Warriors. They lead the NBA in assists per game at 29.0 and are remarkably efficient from the floor, only putting up 86.4 shots per game as a team, which is just the 11th most in the NBA. As far as finding an NBA team that does more passing and less shooting, you could certainly do worse than the Warriors.
It's not just all one player, too. Stephen Curry — the reigning MVP and the best basketball player on the planet — is their starting point guard and dishes out 6.5 assists per game. That's pretty nice in and of itself, especially from a guy who also scores nearly 30 points per game, but he doesn't even lead the team in assists. Draymond Green, a 6-foot-7, do-everything forward, is the team leader in assists. Green is the kind of player who fans love to watch as he puts up nearly a triple-double on a nightly basis, averaging 15.2 points, 9.7 rebounds, and 7.3 assists per game while playing stellar defense.
On the topic of defense, the Warriors are actually not too bad in that category. They obviously cannot touch the same level that some of the '90s Bulls teams could, but the rules were different back then; the style of physicality made it a completely different game altogether. At any rate, the Warriors rank sixth out of the 30 NBA teams in defensive rating at 102.1. They also rank second in field goal percentage against and third in three-point percentage against.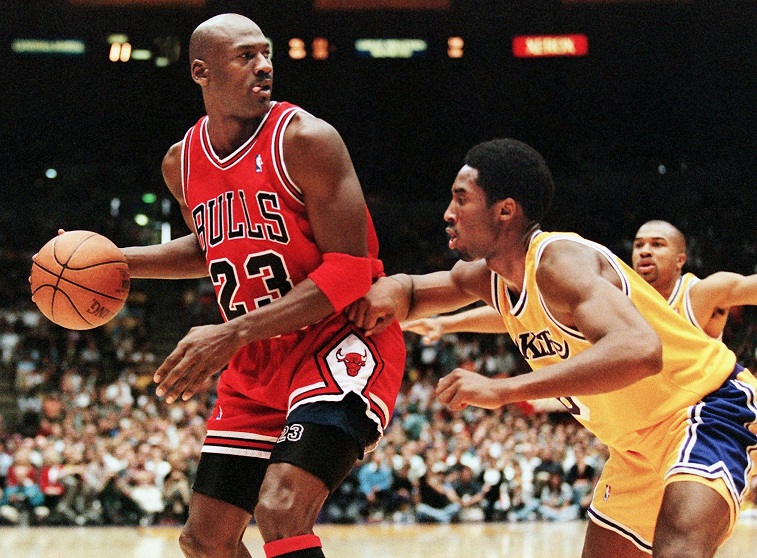 The other point that Cowherd makes about the Chicago Bulls is that they won by scoring low and in the mid-range, as well as outside. Michael Jordan was known for playing his mid-range game and being able to take players into the post — at least later in his career — but we struggle to remember any big men on that team who were a great offensive post presence. Luc Longley, Dennis Rodman, Toni Kukoc, and Bill Wennington? Rodman was a non-factor on offense, and the other three players were face-up shooters.
The Warriors do have some players who can score in the post, however. Andrew Bogut and Festus Ezeli aren't the most accomplished or even premier Warriors scorers, but they both have the ability to score in the post. Combined, the players cover almost all of the minutes at the center position and average 13.6 points per game. Of the shots Bogut has taken this season, 93.5% of them have come from within 10 feet of the basket. For Ezeli, 91.3% of his shots have come from within that distance. And while Green is a solid outside shooter who gets his threes up, he also gets about 60% of his field goal attempts within 10 feet.
It's not that Colin Cowherd is wrong for being bored by the Warriors. What is wrong, however, is making claims about the Warriors that imply they shoot too much, don't pass enough, don't play defense, and can't score from anywhere but beyond the three-point line. The numbers don't lie, and they say those claims are false.
Follow Ryan on Twitter @RyanDavisMLB
Statistics courtesy of Basketball-Reference.com.