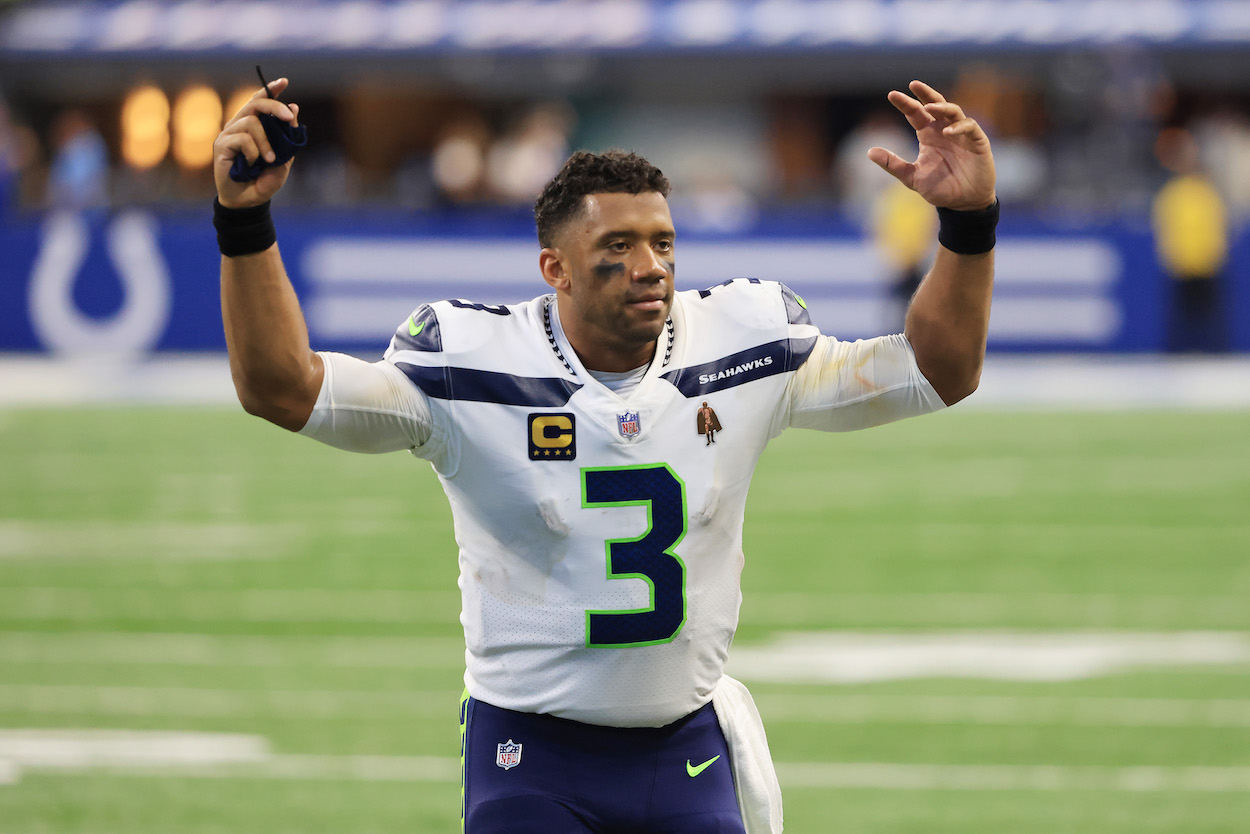 Colin Cowherd Is Demanding the Eagles Trade 4 First-Round Picks for Russell Wilson
How much should the Eagles be willing to give up for QB Russell Wilson? Colin Cowherd believes they should go to extreme lengths.
As the NFL offseason progresses along, the noise connecting the Philadelphia Eagles to current Seattle Seahawks quarterback Russell Wilson is only getting louder. Multiple NFL reporters have cited Philadelphia as a team looking to take a big swing at the QB position this spring, and Wilson is seemingly growing closer to a former trade request.
Obviously, the Eagles landing Wilson would significantly improve their chances of contending. Even at 33 years old, he's still one of the best pure passers in the NFL.
However, the sticking point appears to be based on value. The Eagles have three first-round picks in the 2022 NFL Draft, but they're unlikely to be willing to part with all three for an older QB. Yet, according to popular talk show host Colin Cowherd, the Eagles should happily trade all three first-rounders — and then some.
Colin Cowherd wants the Eagles to trade 4 first-round picks and Darius Slay for Russell Wilson
Speaking on the Eagles' reported interest in Wilson during a recent airing of The Herd, Cowherd didn't pull any punches when listing out how aggressive he wants Philadelphia to be this offseason.
He wants the Eagles to trade all three 2022 first-round picks, a 2023 first-round pick, and Pro Bowl cornerback Darius Slay for the Seattle gunslinger.
"If I ran the Eagles, I would give Seattle all my picks in the first round," Cowherd said. "Next year's first round as well. I'd give you four first-round picks and I'd give you a player. If you want Darius Slay, as good as he is—Seattle needs a corner. I'd give you Darius Slay, four first-round picks. Russell Wilson, I'd believe, would dominate that division forever."

"Jalen Hurts is not going to win a division. You've got too many good coaches, too many good offenses, too many good quarterbacks."

Colin Cowherd on The Herd via SportsRadio 94.WIP's Andrew Porter
Russell Wilson is valuable, but he's not that valuable
Cowherd is infamous for his hot takes that seemingly come out of nowhere, and this one appears to be no different.
Wilson is an immensely valuable player who instantly transforms the Eagles into NFC contenders. However, four first-round picks and a Pro Bowl cornerback is nowhere close to the market rate for veteran QBs these days.
Matthew Stafford was acquired for far less last offseason, while the Los Angeles Rams simultaneously dumped the horrible Jared Goff contract.
Wilson is better than Stafford. However, it's hard to imagine the league rating him as twice as valuable. That's aggressive.
What does a reasonable offer look like for the Eagles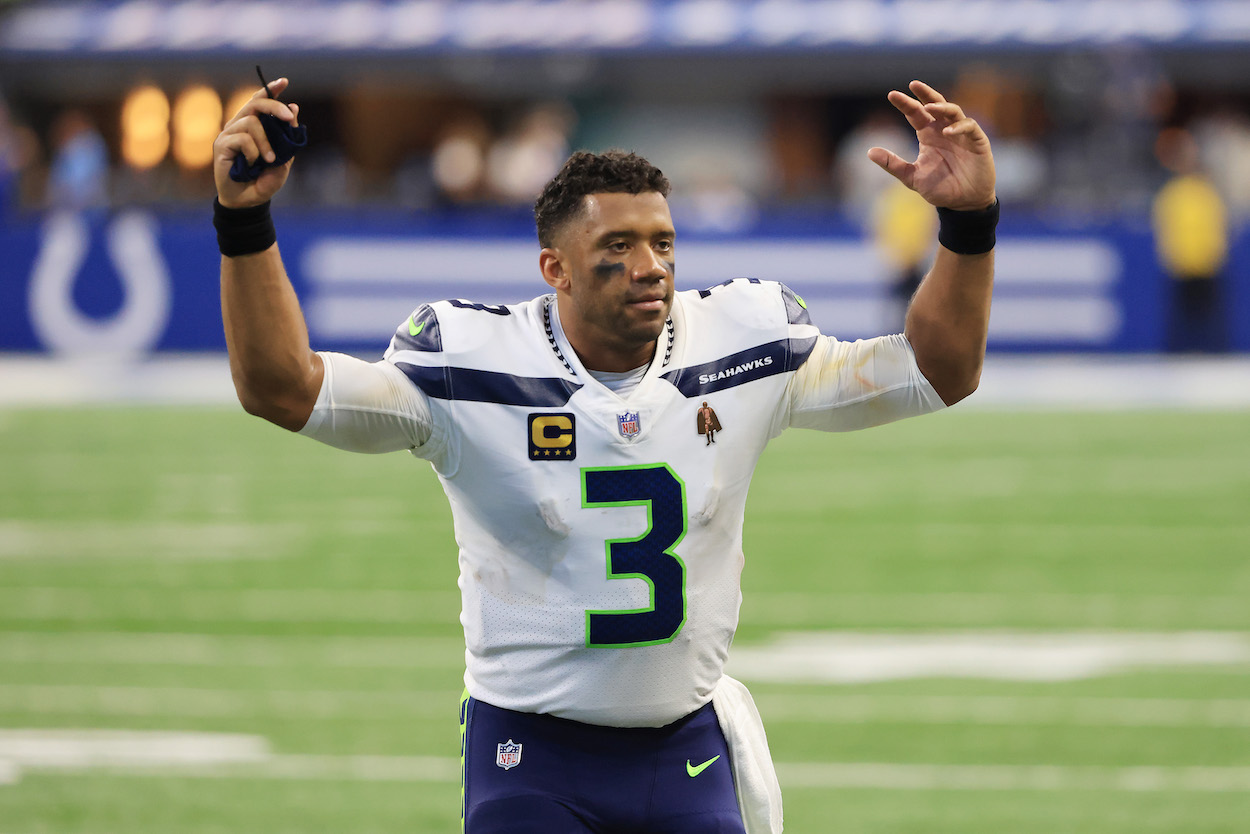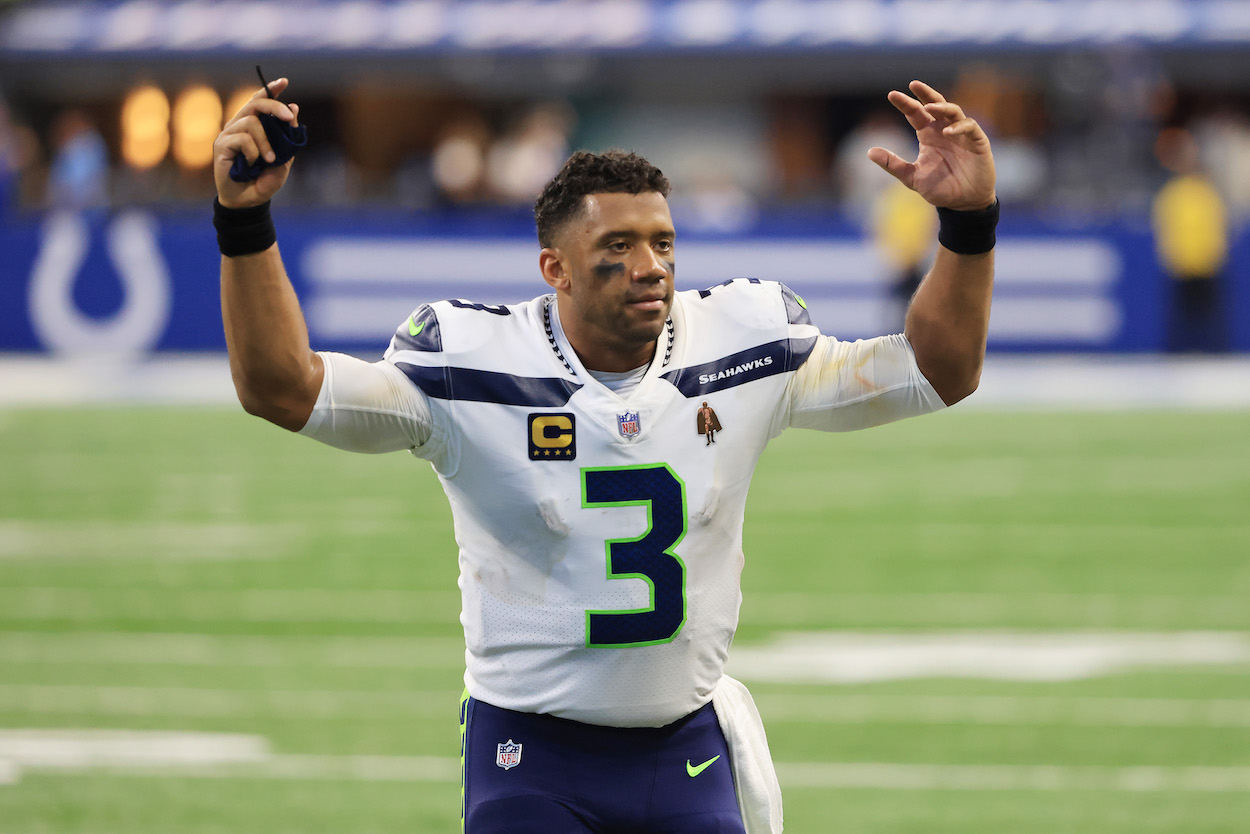 Eagles general manager Howie Roseman is known for his aggressive ways. However, it's impossible to imagine him signing up to a four first-rounder trade, even if it means landing a franchise star like Wilson.
Instead, a reasonable offer on the Eagles' side of thing likely hangs around the two first-round pick range. Philadelphia could toss in a future third-rounder or a player (Jalen Hurts, perhaps). However, it probably won't move past that two first-rounder threshold.
Giving up two first-rounders for Wilson gets the Eagles their franchise quarterback while simultaneously allowing them to make a first-round selection in 2022. It's a relatively deep draft class at edge and corner — two significant positions of need for Philly. Roseman definitely wants to make at least one first-round selection this year.
You have to respect Cowherd's boldness with such a take. However, it doesn't appear to be based on anything other than pure fantasy.
Like Sportscasting on Facebook. Follow us on Twitter @sportscasting19.