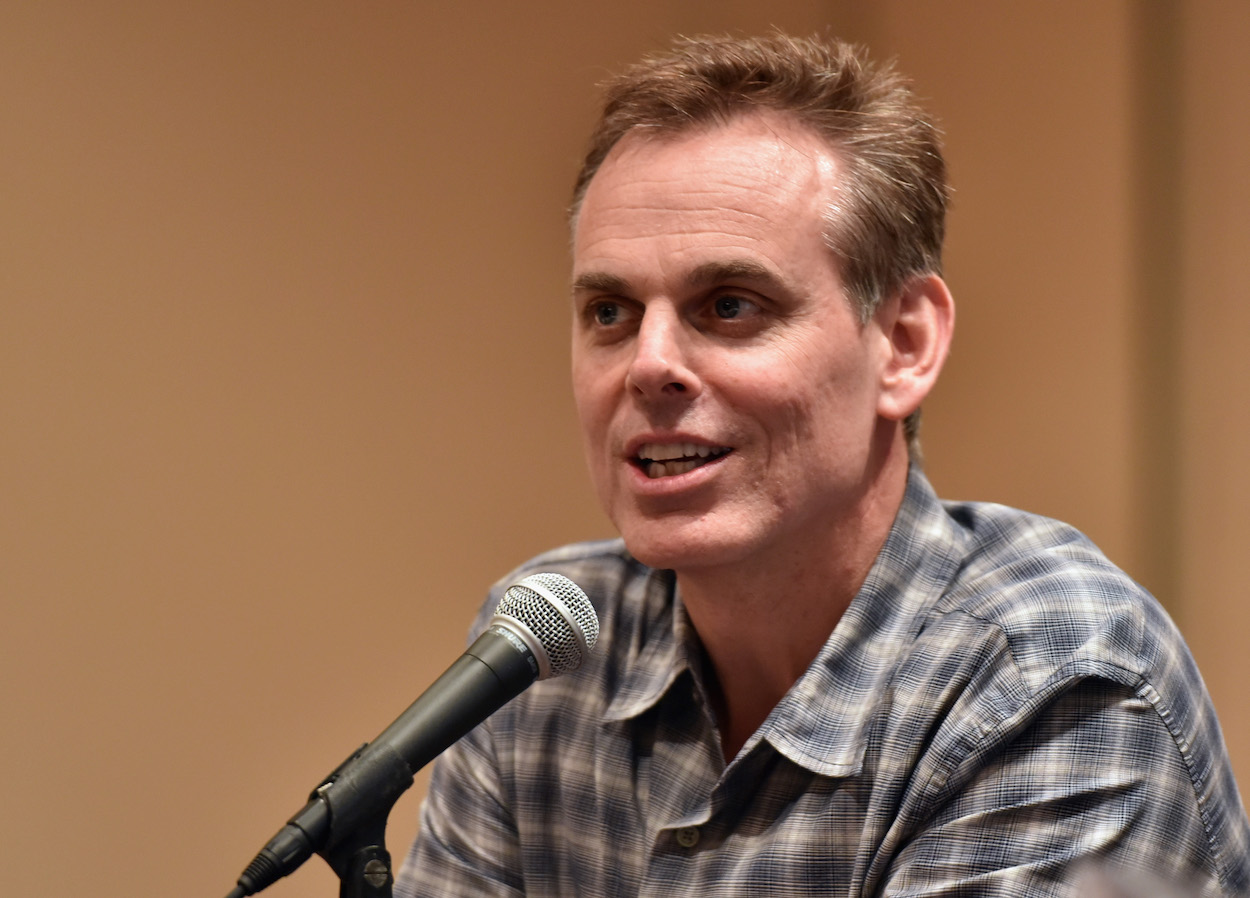 Colin Cowherd Has a New Gig Where He Can Say Whatever He Wants, Including F-Bombs
Colin Cowherd has started a new broadcasting gig where he can do and say whatever he wants, including dropping an f-bomb or two.
Colin Cowherd arrived on the national sports radio scene in 2003. After a dozen years with ESPN, he transitioned over to Fox Sports. For the last five years, he has consistently been one of the network's top properties. 
While Cowherd has undoubtedly enjoyed great success, he has also been actively looking for another creative outlet to fill in the second half of his day, which typically ends at noon when he finishes taping The Herd. He has found that new space to explore, and according to Cowherd, it's already the most rewarding thing he's ever done.  
Colin Cowherd's career
Before Colin Cowherd became a national personality, he worked at various stops in sports broadcasting, including a stint as a play-by-play announcer in Triple-A baseball and multiple jobs at television stations in Las Vegas, Tampa, and Portland. 
In 2004, he joined ESPN radio. Several years later, the show was simulcast on ESPNU. In addition to his show, Cowherd worked on other ESPN properties, including the launch of SportsNation on ESPN2 as well as Colin's New Football Show on ESPN2 from 2013-2014. 
In 2013, Colin Cowherd ventured into the world of print when he published his first book You Herd Me! It was on the New York Times bestseller hardcover list for five weeks.   
Colin Cowherd and his controversies
Not surprisingly as someone who talks for hours at a time each weekday, Colin Cowherd has found himself in hot water on more than a few occasions for some of his remarks. 
One of Cowherd's earliest controversies happened in 2005 when he flippantly said no one cared about the death of professional wrestler Eddie Guerrero. He battled with the wrestling community again in 2014 when he drew criticism for his comments following the death of the Ultimate Warrior and referred to wrestling fans as "lonely, pathetic booger eaters." 
In 2015, Colin Cowherd lost his job at ESPN after he tried connecting the number of baseball players from the Dominican Republic to the game's alleged simplicity. Jose Bautista and the MLB Players Association criticized Cowherd. The MLBPA reportedly considered withholding cooperation from ESPN for its initial lack of reaction to his remarks. He was fired the next day.
Launches podcast network
Like everyone else, Colin Cowherd had a lot of downtime early on in the pandemic. After conversations with iHeartMedia, which has a dedicated Colin Cowherd iHeartRadio station, the host proposed expanding his footprint in the sports broadcasting space. However, he didn't just want to launch a podcast. He wanted to launch a podcast network with one of the shows, an offshoot of his daily show on Fox, but better. 
This week, Cowherd launched The Volume, a network that will offer multiple sports-related podcasts, including The Colin Cowherd Podcast, with three new episodes each week, as well as other podcasts on the NBA, sports betting, and one with former NFL player Aqib Talib talking about the latest drama in football.
"It's the hardest thing I've ever done. It's the most rewarding thing I've ever done," Cowherd admitted in the first episode. He said his new podcast allows him a lot more freedom.
"What I love about this and what I'm so fired up about, is we're going to do this our way… I can say what I want to say, do what I want to do, talk about what I want to talk about without worrying about do I have this time restraint. Uh-oh, I've got to get out at this time for this break. Oh, I got talk about this subject. I don't want to do that in the second half of my day. I want to take shots. I want to talk about stuff I want to talk about."
While Colin Cowherd is just getting started in the podcasting space and is looking forward to his own podcast, building a network allows him unlimited possibilities for content. It also allows him a chance, if successful, to potentially cash in like former ESPN radio personality Bill Simmons who sold The Ringer podcast network for $200 million in 2020.