Colin Kaepernick and His Girlfriend Nessa Began Fighting Racial Inequality Way Before He Took a Knee
Colin Kaepernick has been a leader in America when it comes to activism against police brutality and racism. He has, however, not done all of his work alone. Kaepernick has had his girlfriend, Nessa, by his side the entire time. Actually, Kaepernick and Nessa began protesting social injustice way before the world saw the former San Francisco 49ers QB take a knee in 2016.
Colin Kaepernick was a good quarterback for the 49ers
RELATED: Colin Kaepernick and Nessa: Who Has a Higher Net Worth?
Before becoming an iconic activist, Kaepernick had a lot of success as a quarterback in the NFL. 
After throwing just five total passes in his rookie season, Kaepernick had a stellar season in his second year in 2012. He not only threw for 1,814 yards, 10 touchdowns, and three interceptions in the 13 games (and seven starts) he played in, but he led the 49ers to the Super Bowl in the postseason. The 49ers lost to the Baltimore Ravens in the Super Bowl. He, however, threw for 302 yards and a touchdown in the game. Kaepernick also ran for 62 yards and a touchdown against the Ravens.
Kaepernick then took the 49ers back to the NFC Championship Game during the 2013 season. However, despite throwing for a career-high 3,369 yards in 2014, and running for a career-high 639 yards, the 49ers went 8-8 and missed the playoffs. They then also missed the playoffs the next two seasons after.
The 2016 season was the last time Kaepernick played in the NFL. He threw for 2,241 yards, 16 touchdowns, and four interceptions in 11 starts and 12 total games that season.
Kaepernick began taking a knee during the 2016 season
RELATED: Colin Kaepernick Could Soon Challenge Derek Carr's Job on the Raiders
In 2016, Kaepernick started a movement, which also became a national debate, when he began kneeling during the national anthem before 49ers games.
This was his explanation for it in August 2016.
"I am not going to stand up to show pride in a flag for a country that oppresses Black people and people of color," Kaepernick said, according to NFL.com. "To me, this is bigger than football and it would be selfish on my part to look the other way. There are bodies in the street and people getting paid leave and getting away with murder."
It is widely believed that Kaepernick has not played in the NFL since 2016 because of his protests.
Nessa has also been an activist
RELATED: Colin Kaepernick's Path Back to the NFL Is Now Being Blocked by the Coronavirus
Kaepernick's girlfriend is Nessa Diab, but she goes by her first name as a media personality, according to Showbiz CheatSheet. 
Being a celebrity herself — she is known for her work as a radio and TV host — Nessa has also used her platform to stand up against racism in America.
She has also stood up for other causes throughout the years as she is an advocate for women's health, according to her bio on Hot 97. She took part in a national campaign that looked to remove the stigma around women taking control of their reproductive health.
"There are so many myths floating around," Nessa said to PopSugar. "As women, it's so important that we educate each other with actual facts and that we're able to spread the truth about our health, our body and what matters to us."
Kaepernick and Nessa began fighting racial inequality before he took knee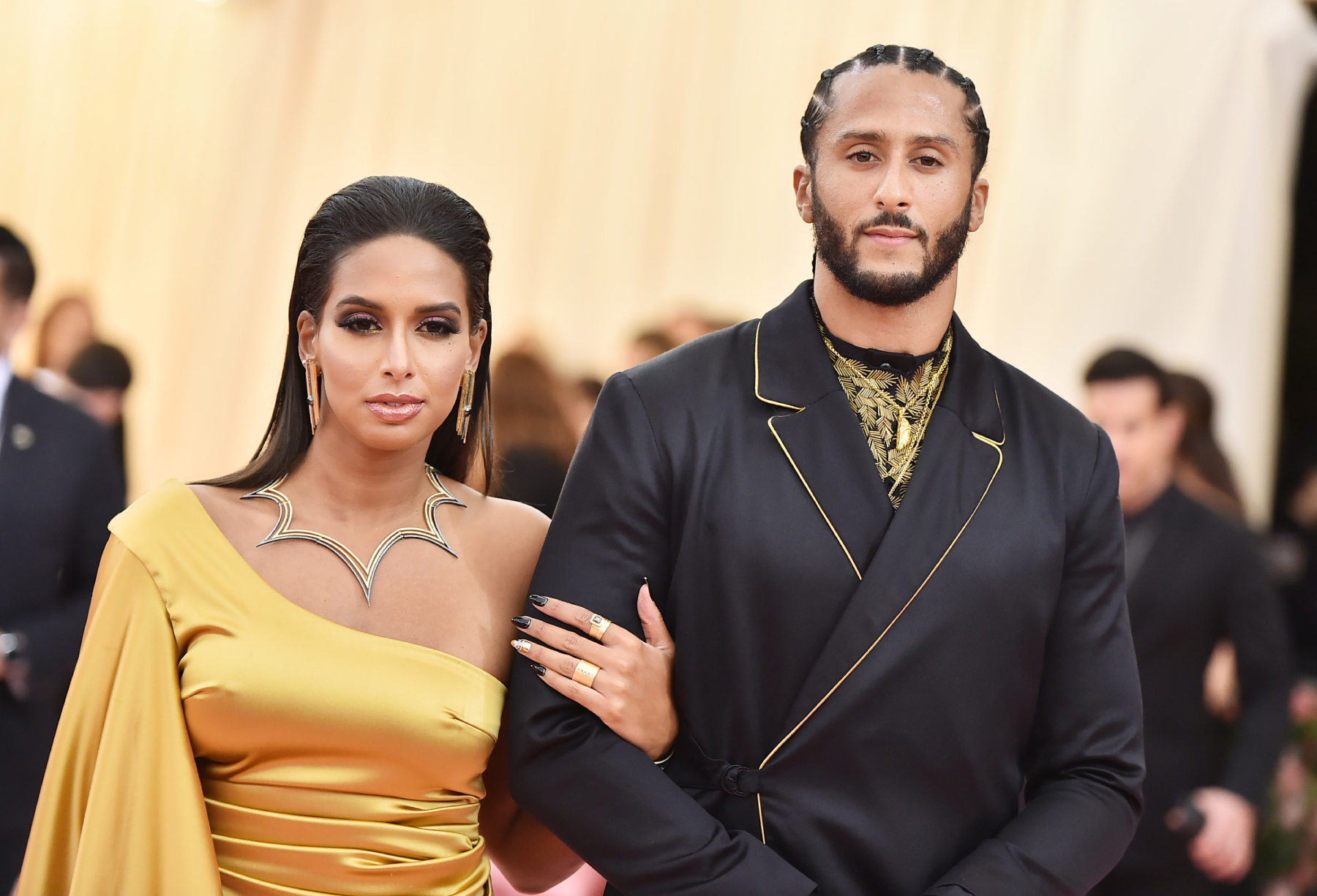 RELATED: Donald Trump Is Potentially a Big Reason the Redskins Never Signed Colin Kaepernick
Nearly a year before Kaepernick took a knee during the national anthem, he and Nessa made a plan, according to Paper Magazine. They then ultimately launched the Know Your Rights Camp.
The organization's goal is to "advance the liberation and well-being of Black and Brown communities through education, self-empowerment, mass-mobilization and the creation of new systems that elevate the next generation of change leaders," according to its site.
Together, as co-founders, the two have impacted many lives with the Know Your Rights Camp. In fact, on July 2, the organization announced on social media that it had dedicated $1 million to bail funds nationwide "to help free our brothers, sisters, and siblings threatened by [COVID-19]."
Kaepernick made headlines when he took a knee during the national anthem. His work to end racism and social injustice began way before he took a knee, though, and Nessa has been there the entire way.
Stats courtesy of Pro Football Reference