Colin Kaepernick and His Girlfriend Nessa Send the NFL a Strong Message
Colin Kaepernick has not been on an NFL team since 2016 after he chose to take a knee to protest racism and social injustice in America. However, his former San Francisco 49ers teammate, Eric Reid, who also protested with him, has played since then. He is not on a team now, though, despite playing really well for the Carolina Panthers last season. Because of this, Kaepernick and his girlfriend Nessa just sent a strong message to the league.
Eric Reid played well for the Carolina Panthers
Reid went to the San Francisco 49ers in the first round of the 2013 NFL draft. He then had success almost immediately with the 49ers, as he earned a Pro Bowl selection in his rookie season with 77 total tackles, four interceptions, and 11 passes defended at safety.
Reid then continued to play well for the 49ers over the next four seasons. He had 41 total tackles and three interceptions in 2014, 71 total tackles in 2015, and 62 total tackles and one pick in 2016. The 2017 season was then Reid's final season with the 49ers, and he had 67 total tackles and two interceptions.
With Reid protesting alongside Kaepernick while they were teammates together, some wondered if he would play in the NFL again after the 2017 season. However, he ultimately played with the Carolina Panthers in 2018 and 2019. He played really well too. Reid had 71 total tackles and one interception in 2018. He then had a career-high 130 total tackles in 2019.
However, the Panthers released Reid in March as he was about to enter the second year of a three-year, $22 million contract extension, according to Yahoo Sports. No team has signed him since then.
Colin Kaepernick has already stood up for him
Reid not only took a knee with Kaepernick on the 49ers, but he also continued to do it while on the Panthers during the last two seasons, per Yahoo Sports. So, many people believe that he is not on a team right now because of his protests. 
Kaepernick is one of them.
"While the NFL runs propaganda about how they care about Black Life, they are still actively blackballing Eric Reid for fighting for the Black community," Kaepernick tweeted on Sept. 13. "Eric set 2 franchise records last year, and is one of the best defensive players in the league."
Now, as Reid still doesn't have a team, Kaepernick just sent another message to the NFL.
Colin Kaepernick and his girlfriend Nessa sent the NFL a message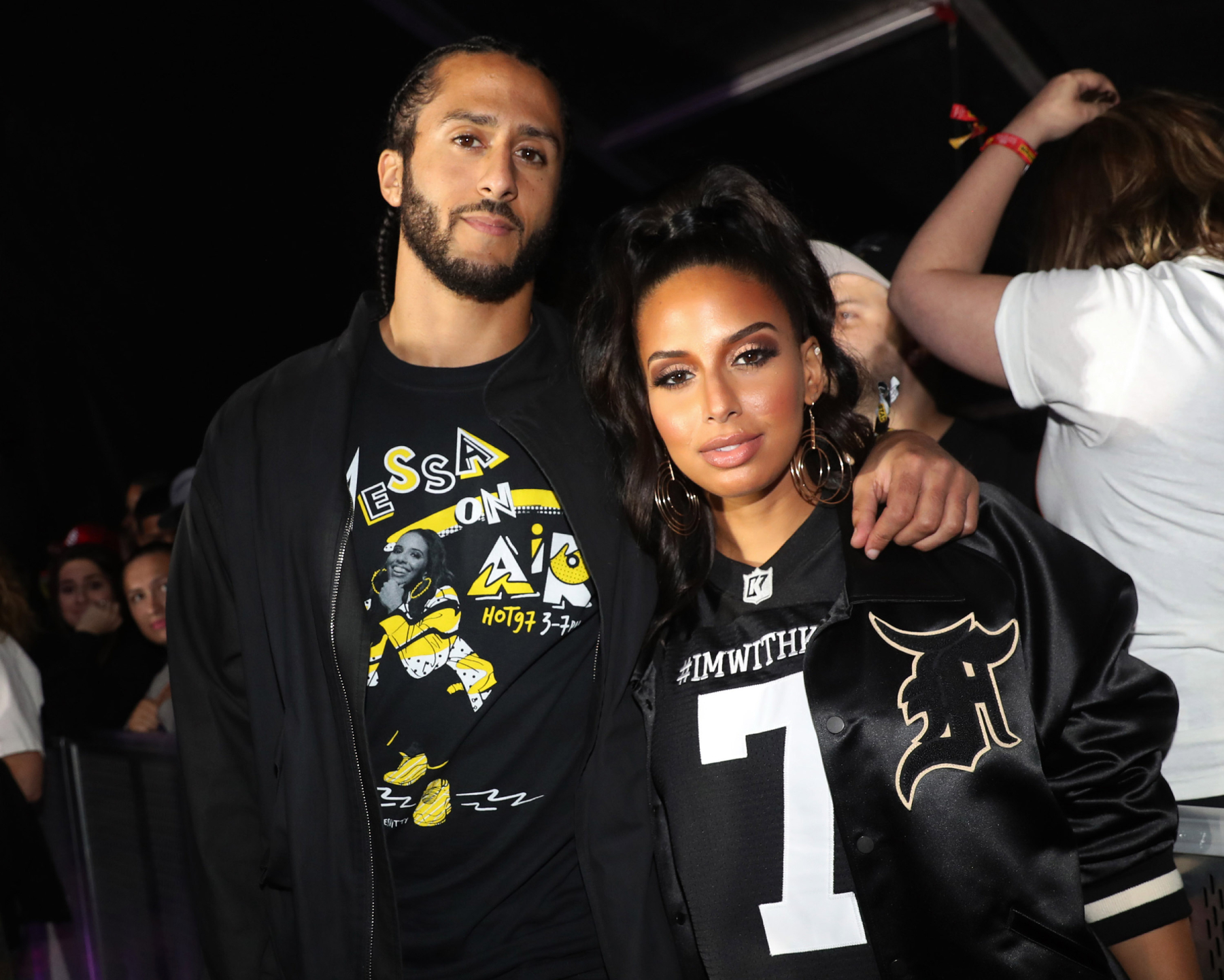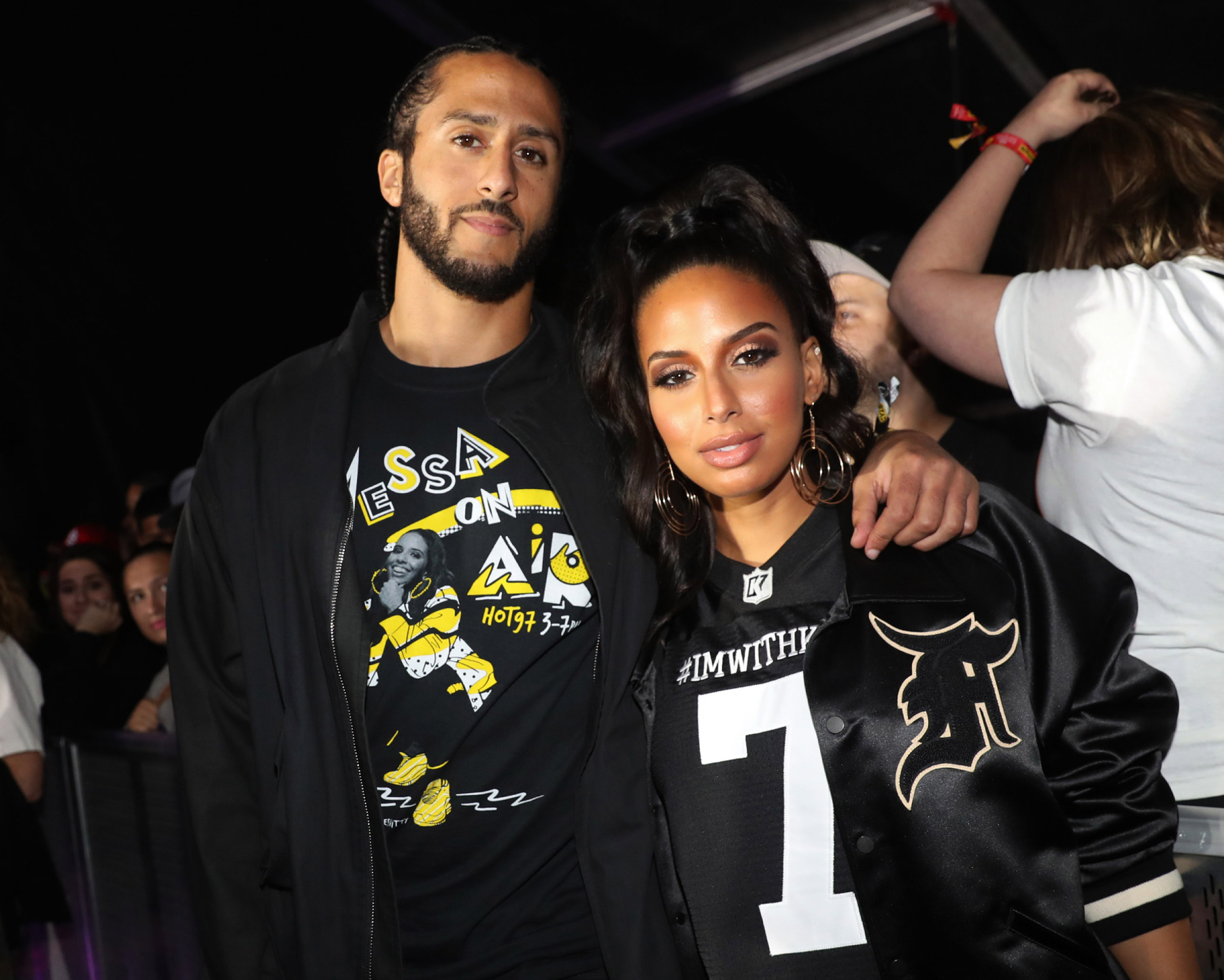 Teams still aren't signing Reid, but Kaepernick is still fighting for his former teammate. 
On Oct. 1, Kaepernick's Know Your Rights Camp posted a photo of Reid on its Instagram story. The photo also read: "During the 2019 season, Eric Reid had 130 tackles, six passes defended, four sacks, two fumble recoveries, and a forced fumble. Reid recorded 97 solo tackles, ranking him as third in the entire NFL. Reid's 130 total tackles ranked second in the NFL amongst all defensive backs behind Arizona Cardinals Pro Bowl safety Bishard 'Budda' Baker."
The statement on the photo continued: "It's 2020, and again, Eric Reid is unemployed, following a year of being exceptional at doing his job. #ImWithReid" 
Kaepernick then also shared the post on his Instagram story. Additionally, his girlfriend Nessa shared the post on her story with the caption: "[Eric Reid and Colin Kaepernick] still working out, still training, and staying ready while the NFL continues to blackball them for protesting against systemic racism and being unapologetic about it."
NFL teams are not reaching out to Reid and Kaepernick, but that isn't keeping them from fighting to play the sport they love again.
Stats courtesy of Pro Football Reference