Colin Kaepernick Earned a Fan in Frank Serpico, the Legendary NYPD Detective Who Exposed Police Corruption
At first, former San Francisco 49ers quarterback Colin Kaepernick built a large following with his on-field prowess and dual-threat ability.
Anyone who didn't know the former second-round pick certainly learned about him in 2016 when he began using his platform to speak out against social injustice. Millions worldwide supported Kaepernick, and he even earned the respect of a legendary New York detective.
Frank Serpico supported Colin Kaepernick's protests and activism
By his own admission, Frank Serpico doesn't consider himself a football fan.
However, the retired New York Police Department officer certainly supported Colin Kaepernick. According to the New York Daily News, Serpico — who famously exposed corruption in the NYPD during the late 1960s and early 1970s — joined dozens of other officers at a pro-Kaepernick rally in Brooklyn, New York, in August 2017.
Nearly 75 officers, most of whom were minorities, wore shirts reading "#imwithkap." The former NFC champion remained a free agent at the time of the rally.
If Serpico didn't care about football, why did he want to see Kaepernick earn another contract? He gave a heartwarming yet straightforward answer to the Daily News.
"I am here to support anyone who has the courage to stand up against injustice and oppression anywhere in this country and the world."

Frank Serpico
Kaepernick did not receive a contract that year, and he has not played in the NFL since January 2017.
Serpico is a former NYPD detective who exposed police corruption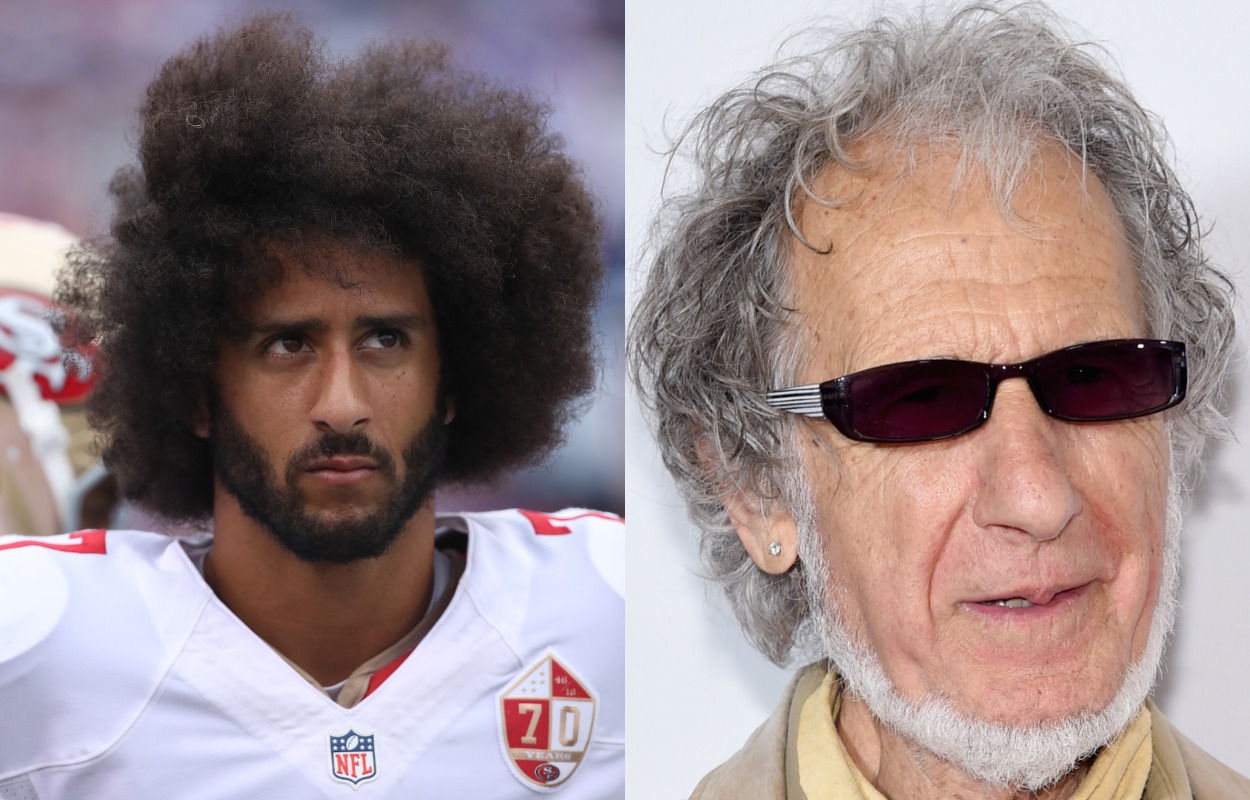 Serpico respected Kaepernick for standing up against, as he put it, "injustice and oppression." When you read up on the retired detective's background, it is easy to understand why.
Many know Serpico, who turned 85 in April 2021, because of Al Pacino. The legendary actor portrayed the detective in 1973's Serpico, a biographical film detailing Serpico's whistleblowing of widespread systemic corruption in the NYPD.
Serpico sustained a gunshot wound to the face during a drug arrest attempt in February 1971. He retired from the department in June 1972 and has spent the last few decades as an activist against modern police brutality. That path eventually led him to the pro-Kaepernick rally in 2017.
Many figures in and outside of sports have supported Colin Kaepernick
Serpico is far from the only notable name, in or out of sports, who has supported Kaepernick's activism.
NFL players of different backgrounds and rosters followed in Kaepernick's footsteps by taking a knee or raising a fist during the national anthem to protest police brutality and social inequality. NBA superstars Kevin Durant and LeBron James each wore special jerseys featuring Kaepernick's No. 7 in February 2019 ahead of Super Bowl 53.
Then-U.S. President Barack Obama defended the quarterback's anthem protests in September 2016. Ava DuVernay, a filmmaker, boycotted Super Bowl 53 "in protest of the NFL's racist treatment of [Kaepernick]."
As of May 2021, the former second-round pick remained a free agent and had not officially retired.
Like Sportscasting on Facebook. Follow us on Twitter @sportscasting19.
RELATED: Colin Kaepernick Just Received Support From a Pro Football Hall of Famer Who Says 'He Should Have an Opportunity' in the NFL