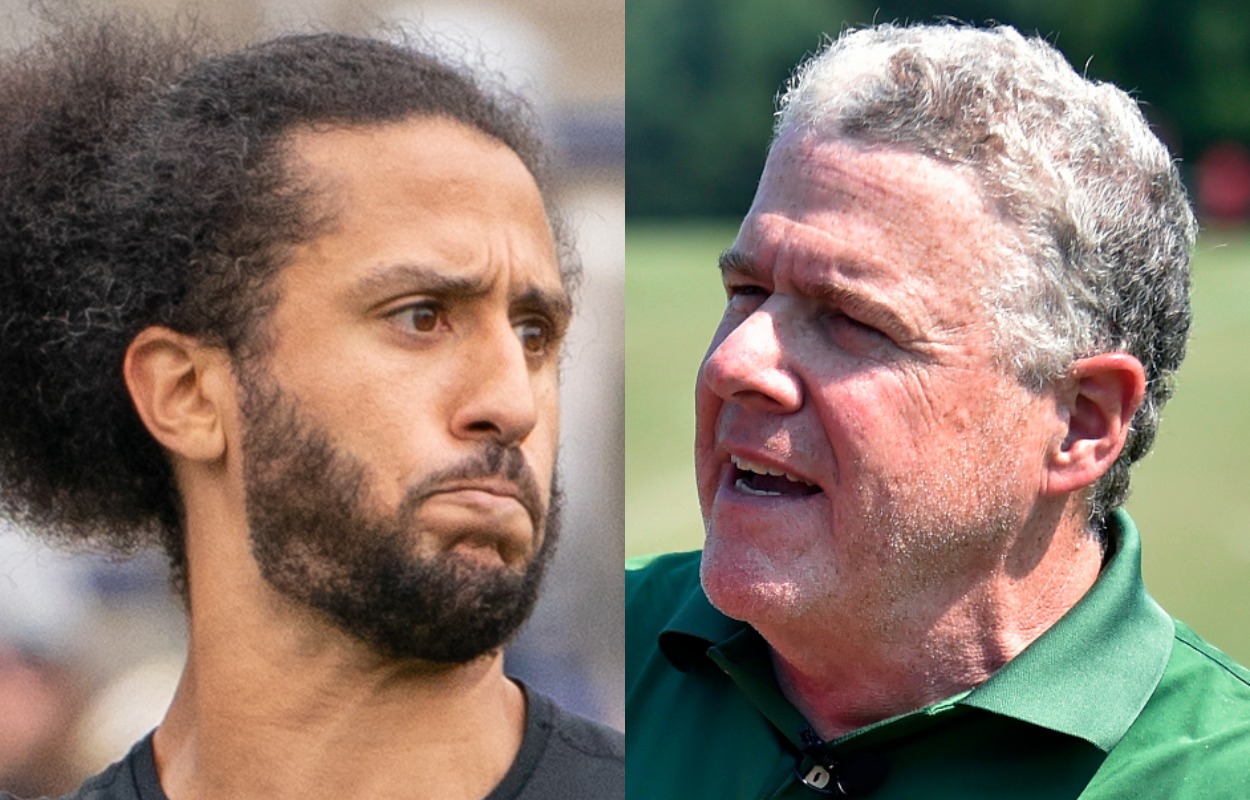 Colin Kaepernick: NBC Sports' Peter King All but Ended Former 49ers QB's Hall of Fame Chances
Don't try convincing NBC Sports' Peter King that Colin Kaepernick should be in the Pro Football Hall of Fame. It won't work.
Is Colin Kaepernick a Hall of Fame quarterback?
Based on his on-field statistics, no. Not even his most staunch defenders, those who have spent the last five years insisting he's worthy of an NFL roster spot, would go so far as to suggest his six-season career merits a bronze bust in Canton, Ohio.
However, what about if one factored in Kaepernick's off-field career?
Regardless of how one feels about Kaepernick, the reality is that the Nevada product essentially sacrificed his NFL career so he could fight for social justice reform and equality. For some, that might be enough to earn the 2012 NFC champion a spot in the Hall of Fame as a contributor.
NBC Sports' Peter King, a longtime Hall of Fame voter, isn't so sold on that idea.
Peter King doesn't believe Colin Kaepernick will enter the Pro Football Hall of Fame, even as a contributor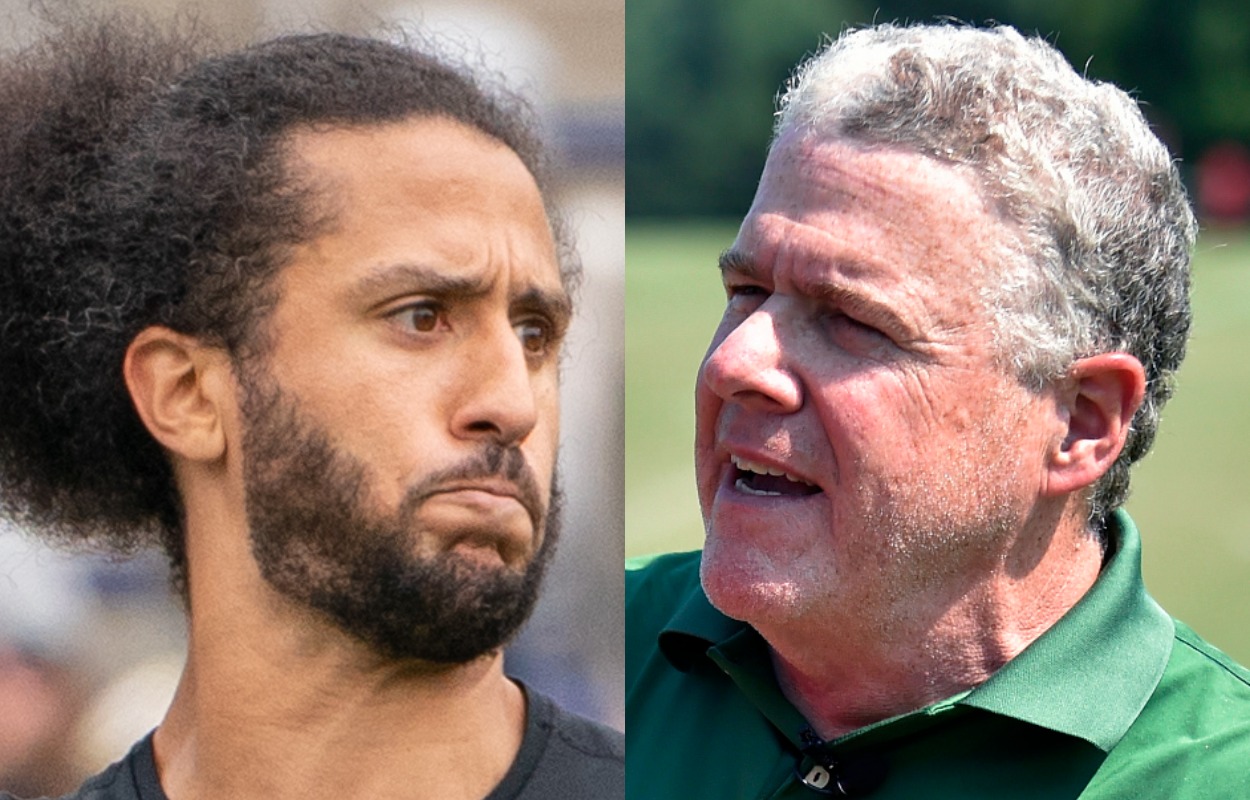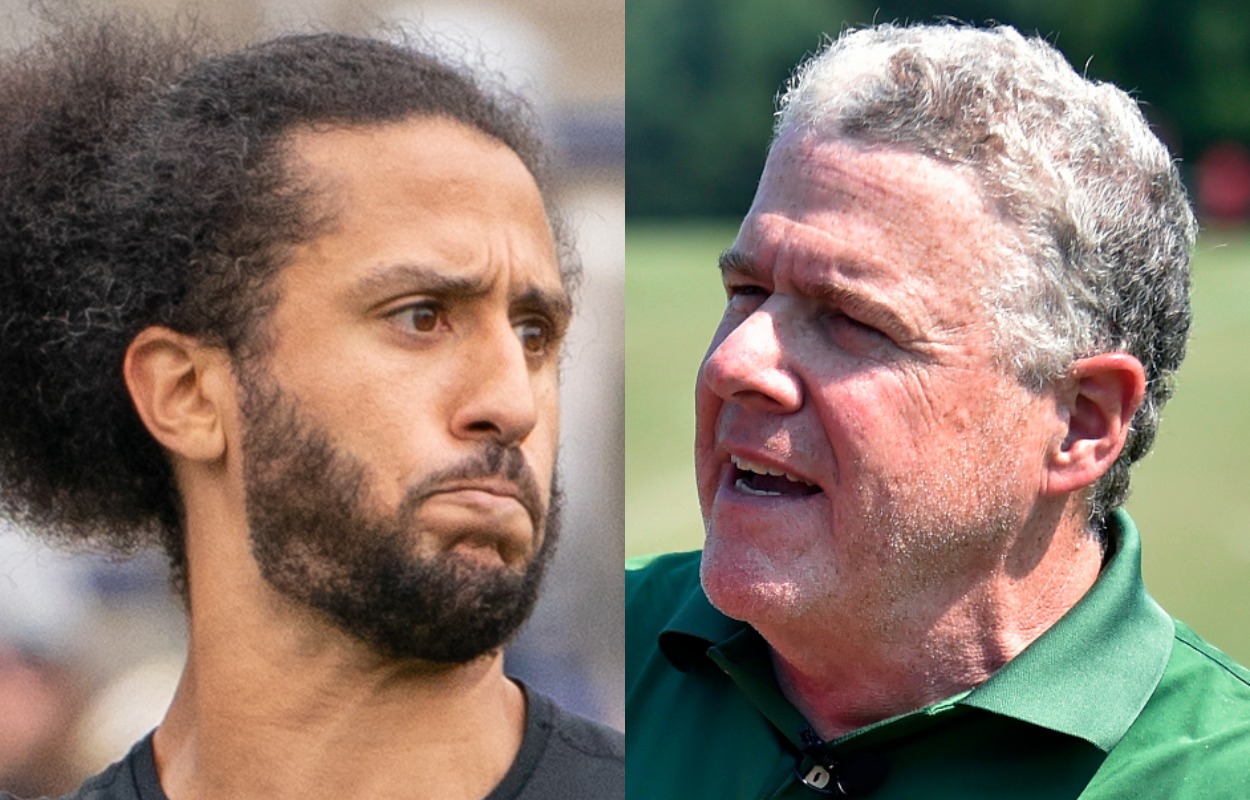 The Pro Football Hall of Fame, as with almost every other sporting Hall of Fame in existence, doesn't only include players. Coaches, owners, and even broadcasters/media members have earned induction into Canton's ranks since the museum opened in 1963.
With that said, King does not see a path for Kaepernick, even with all the former San Francisco 49ers quarterback has done away from the field.
In the April 11 edition of his Football Morning in America column, King fielded a question from a reader who asked about Kaepernick's Hall of Fame chances. Specifically, Andrew Chapman of Preston, England, wanted to know if the potential argument that the story of the modern NFL cannot be told without discussing the quarterback's kneeling and commitment to social justice would help the 2011 second-round pick.
King, a Hall of Fame voter since 1992, said he's not a fan of that argument. The veteran scribe cited Ralph Hay, who organized the first meeting of owners who eventually founded the NFL, and how the former Canton Bulldogs owner isn't in the Hall of Fame despite his immense impact on the sport.
"A player or coach or contributor deserves to be in or doesn't based on what he did on the field. Otherwise, we'd be putting in social heroes and war heroes and post-football second-career heroes, and I'm not in favor of that."

Peter King
For the record, Kaepernick is technically eligible for the Hall of Fame because he has not played since the 2016 season. Players must be five years removed from their most recent season to be eligible for induction.
The Kaepernick Hall of Fame debate remains fascinating, especially considering King's feelings
The thought of Kaepernick entering the Hall of Fame as a contributor is nothing new. Back in September 2020, a Vermont resident named Bob Birkett nominated Kaepernick for the Hall of Fame through a letter he sent to the museum.
The argument that Kaepernick shouldn't be left out of the Hall of Fame because of his impact on the sport isn't entirely wrong. Baseball fans have made a similar argument in recent years regarding alleged or proven steroid users such as Alex Rodriguez, Barry Bonds, and Roger Clemens. How can the National Baseball Hall of Fame pride itself as a museum if Bonds and Clemens, two of the most prolific players in the sport's history, don't have a bronze plaque?
Then again, those are three of the best players ever to take the diamond. There are plenty of other quarterbacks — and we're not even talking about active locks like Aaron Rodgers and Tom Brady — who have a more complete case for a bronze bust. No one is suggesting Bernie Kosar or Trent Green earn a spot in Canton, though.
Can the complete history of football be told without Kaepernick? Probably not, if only because his decision to kneel during the anthem in 2016 sent shock waves through the sports world. But that's why the Hall of Fame collects all sorts of memorabilia and exhibits to note those impactful, historic, and even outright strange moments that may or may not involve a player destined for immortality. Just ask Denver Broncos receiver Kendall Hinton, whose wristband from a 2020 game where he was forced to play quarterback, landed in the Hall of Fame.
No, Kaepernick is not a Hall of Famer based on his statistics. When all is said and done, he likely won't find himself in the Hall of Fame for his social justice work, either.
Should that matter in the end? Nope. Especially not when Miami Dolphins linebacker Zach Thomas is still waiting for his Hall call. And, perhaps more importantly, not when Kaepernick has fought so hard for what he feels will change the world.
Like Sportscasting on Facebook. Follow us on Twitter @sportscasting19.