11 Reasons Why Colin Kaepernick Will Never Win a Super Bowl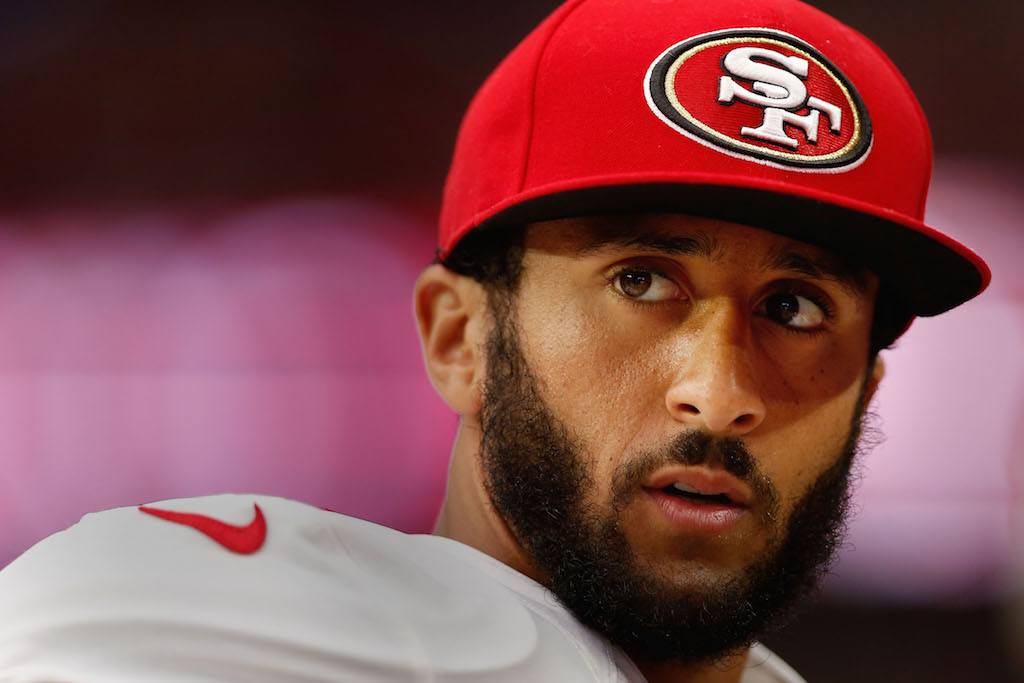 Colin Kaepernick can't seem to keep his name out of the headlines. When he first entered the National Football League, the biggest story surrounding the San Francisco 49ers quarterback was how his unique skill set was taking the league by storm. After a couple of successful years, the positive attention was replaced by negativity as the 28-year-old signal caller was benched midway through the 2015 season. Now, the polarizing dual-threat quarterback has captured the nation's attention for the political statement he made by refusing to stand during the National Anthem prior to San Francisco's preseason game against the Green Bay Packers.
What's been lost in the shuffle of Kaepernick's recent actions is the fact that he is also reportedly in danger of losing his roster spot in San Francisco. Fox Sports NFL Insider Jay Glazer recently spoke on the situation, and here's what he had to say:
Regardless of politics or not, he has a very, very big uphill battle to make this team. I'd be shocked if he's on the 49ers by the time this season ends. It has nothing to do with political views whatsoever. He lost a ton of weight this offseason, had three surgeries, couldn't work out, lost that double threat, that size-speed ratio. No political views, he just hasn't been effective. He's regressing as a player. I'd be shocked if he's on this roster by the end of this year. He may not be on it in the next two weeks.
Nonetheless, even if Kaepernick were to lose his job with the 49ers, he likely would land with another franchise in a hurry. While we likely haven't seen the last of the Nevada Wolfpack legend playing quarterback in the NFL, we are confident that we will never see him win a Super Bowl. That said, here are 11 reasons why Kaepernick will never hoist a Lombardi Trophy as a Super Bowl champion.
1. He may never have another full-time starting job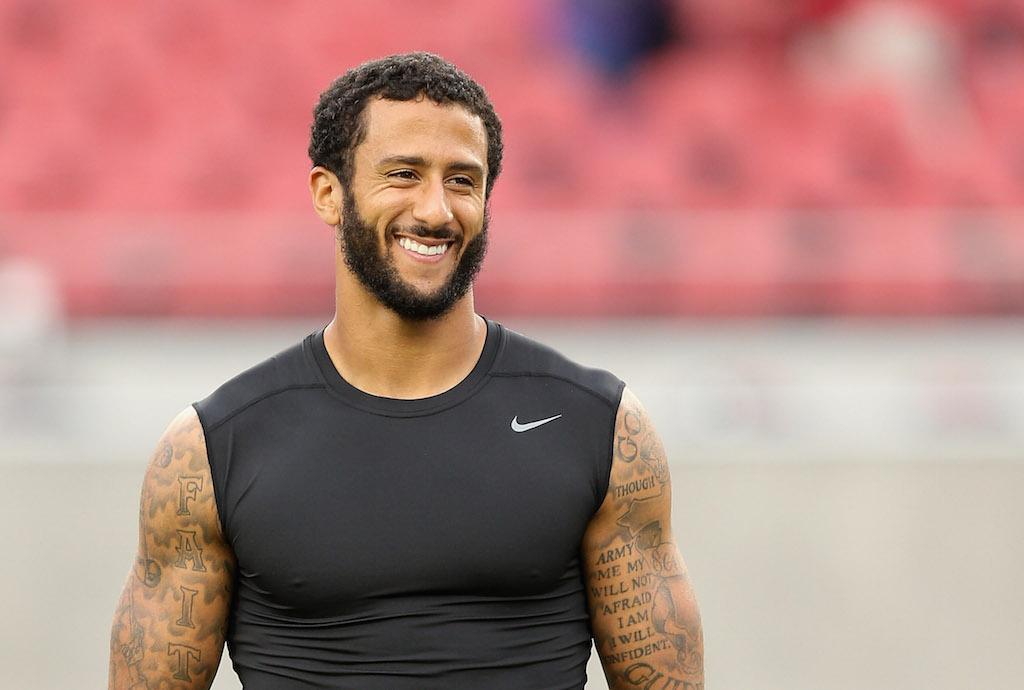 Oh, how the mighty have fallen. Just under four years ago, Kaepernick led the 49ers to the 2012 NFC Championship and an appearance in Super Bowl XLVII. Now, he will likely lose the Niners' starting quarterback job to Blaine Gabbert, who is one of the biggest first-round busts in recent NFL history.
The harsh reality of the situation is that due to his deficiencies from within the pocket, Kaepernick is really only suited for one style of offense, which coincidentally happens to be the same type of scheme the 49ers will run under Chip Kelly. To be fair, he is still working his way back from a shoulder injury, but Kaepernick's performance in his first preseason action of the season was downright awful. Regardless, if Kaepernick cannot beat out Gabbert, he will have a difficult time beating anybody out.
2. He is injury prone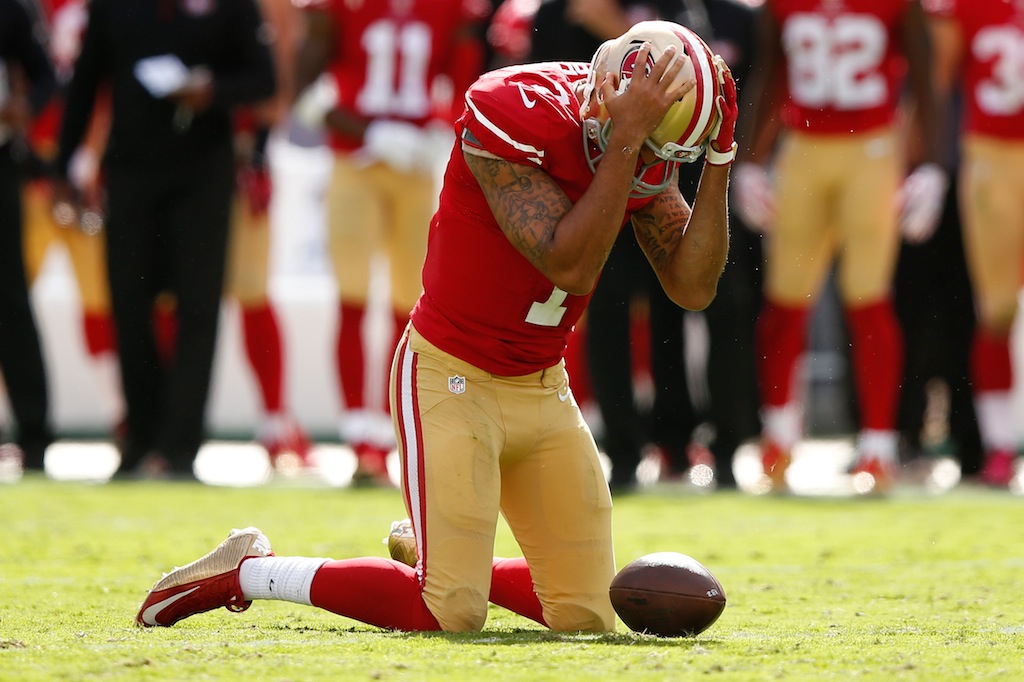 To be a true dual-threat quarterback in the NFL, you have to be able to withstand a pretty good physical beating. While Kaepernick had proven to be durable early in his career, the 28-year-old's body broke down in 2015. For starters, he suffered a torn labrum in his left shoulder that required surgery. It was then revealed that he is also battling knee and thumb injuries, and has been playing with a titanium rod in his left leg for his entire NFL career. To top it all off, Kaepernick has been dealing with a dead throwing arm for most of training camp.
3. He's a distraction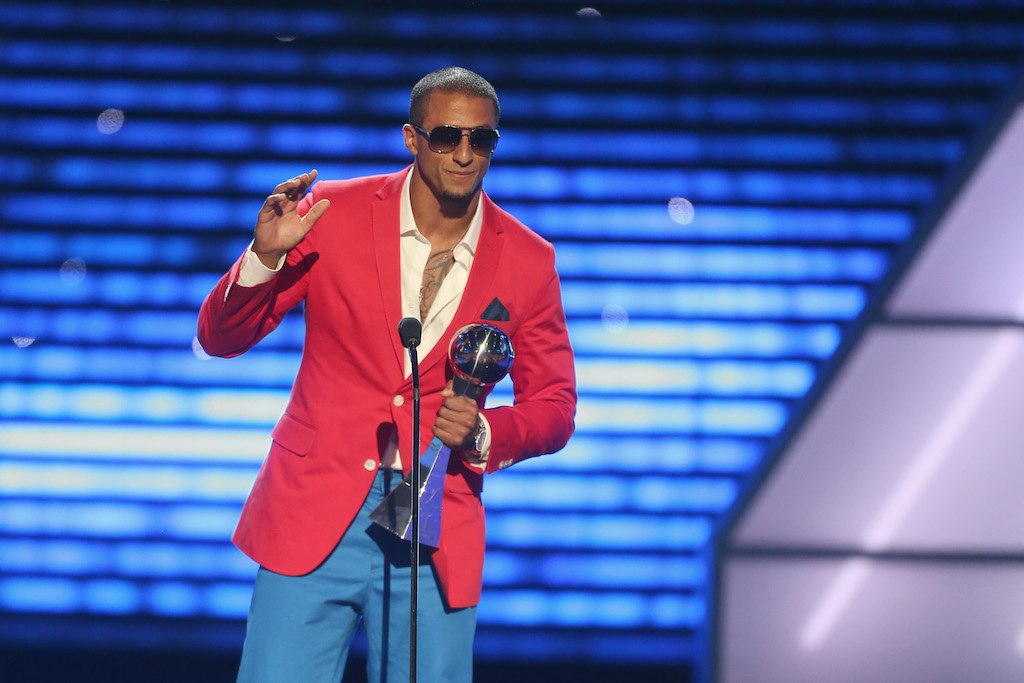 Even before his recent political statement, Kaepernick had a knack for finding his way into the national media spotlight. He is a regular at awards shows and other A-list celebrity events, and has never been afraid to speak his mind on any subject. While it is Kaepernick's right to do as he pleases and speak his mind freely, the aftermath of his actions often leads to a media firestorm that makes it difficult for his team to focus on their No. 1 goal: winning football games.
4. He lost a serious amount of weight over the offseason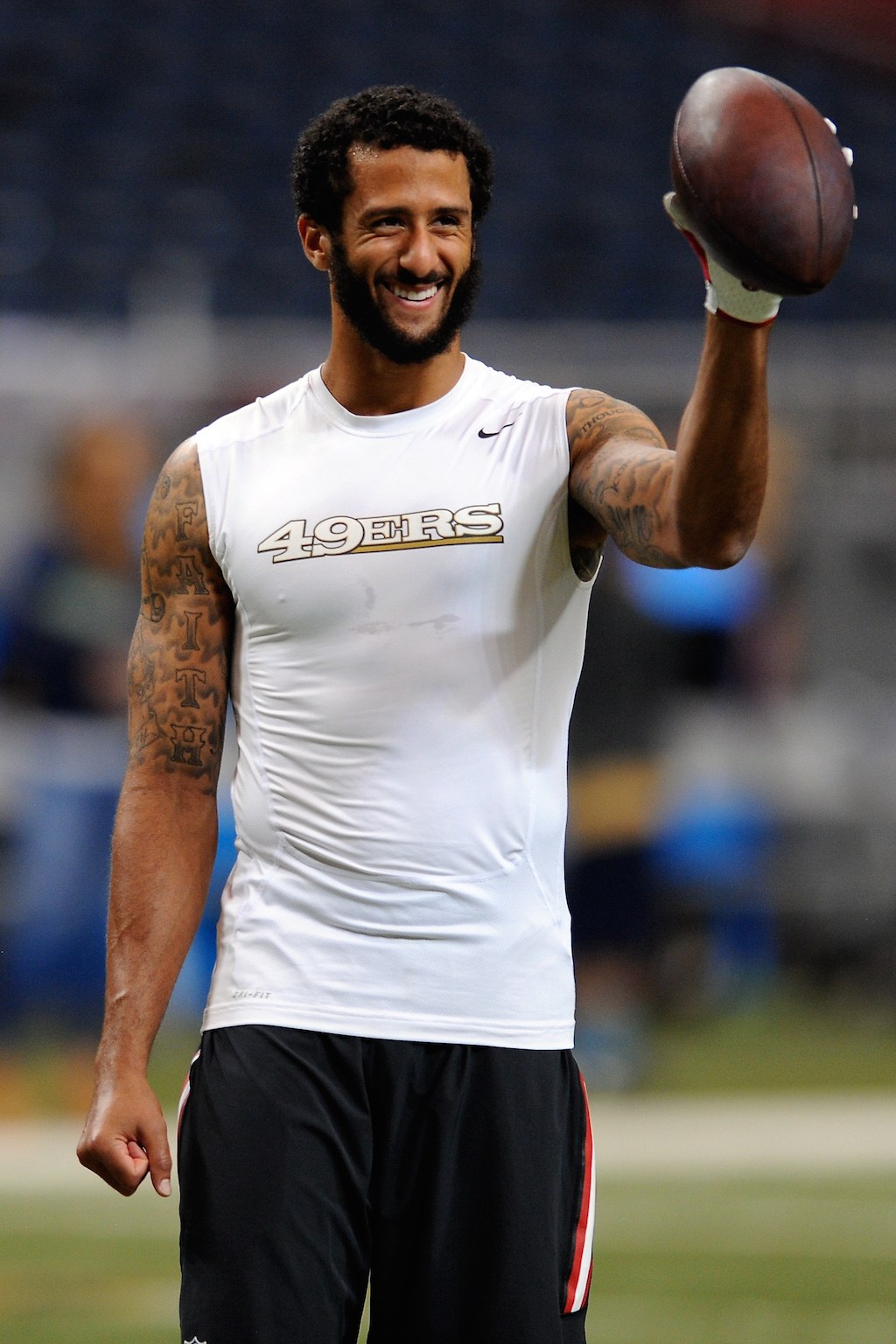 The biggest factor in what made Kaepernick a successful NFL quarterback was his ability to make plays outside of the pocket. One of the main reasons he excelled in doing so was that his physical stature allowed him to take the occasional hit from opposing defenders. With all of his ailments keeping him from fully working out this offseason, Kaepernick has reportedly lost close to 30 pounds since the end of the 2015 season. With that being the case, going forward there is virtually no way he will be able to withstand as many hits outside of the pocket as he did in past seasons.
5. He has regressed as a passer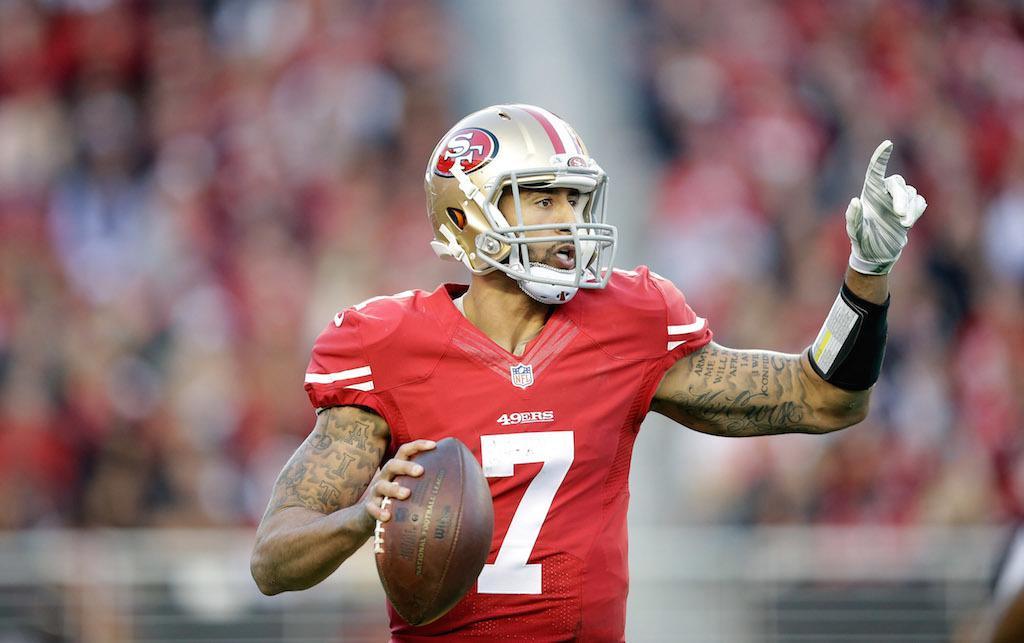 To be clear, Kaepernick has never been the type of player to pick opposing defenses apart from within the pocket. What is strange, though, is that he has actually gotten worse as a passer in his four years as the 49ers' starting quarterback. His quarterback rating has steadily declined from a career-high 98.3 in 2012, to 91.6 in 2013, to 86.4 in 2014, and finally to 78.5 in 2015. At this point in time, it's hard to imagine him getting any better.
6. He doesn't have the "it" factor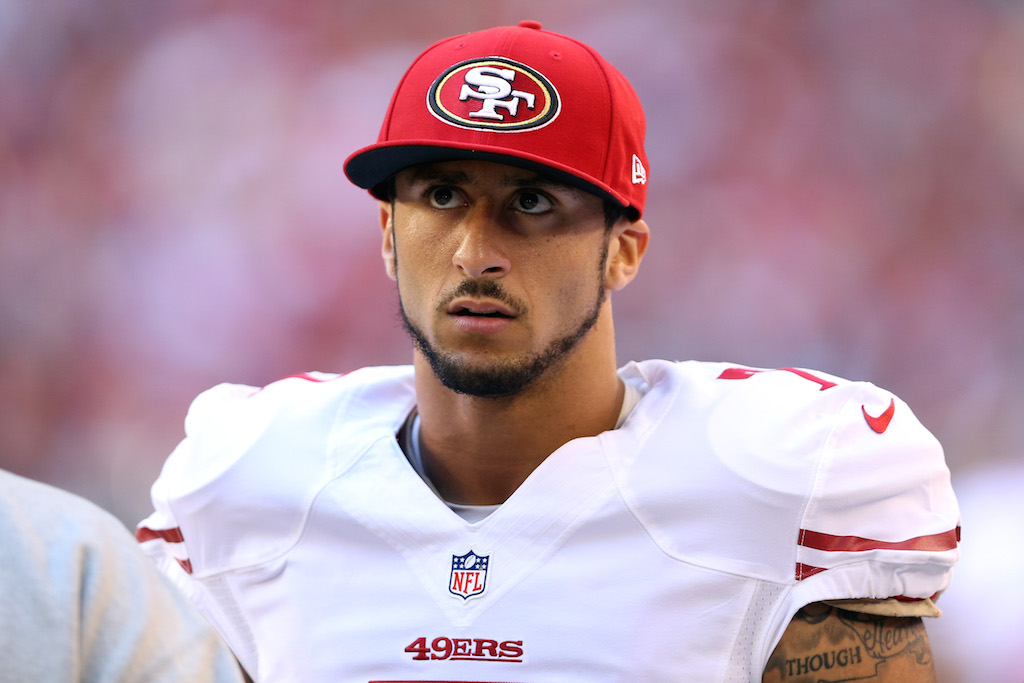 Some of the best quarterbacks in NFL history have been fairly limited athletically. But for what they lack in arm strength, speed, and size, they all made up for by having the "it" factor, which is something that cannot be coached. "It" is what shows during fourth-quarter, game-winning drives, during come-from-behind victories, and during clutch situations. And based on what we have seen out of Kaepernick during his five-year NFL career, he does not have "it".
7. He is immature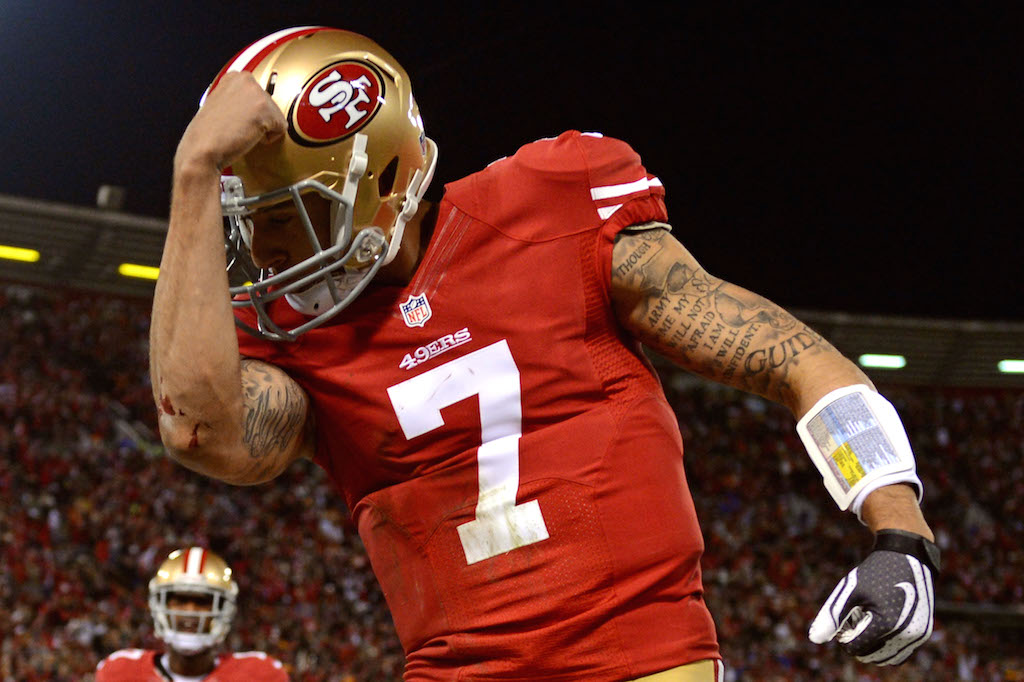 Kaepernick has made it clear that he will do what he wants, wear what he wants, and go where he wants. All of which is fine, but the way he shows zero humility and chooses to defend himself on social media is more representative of a teenage girl than a successful NFL quarterback.
8. He is defiant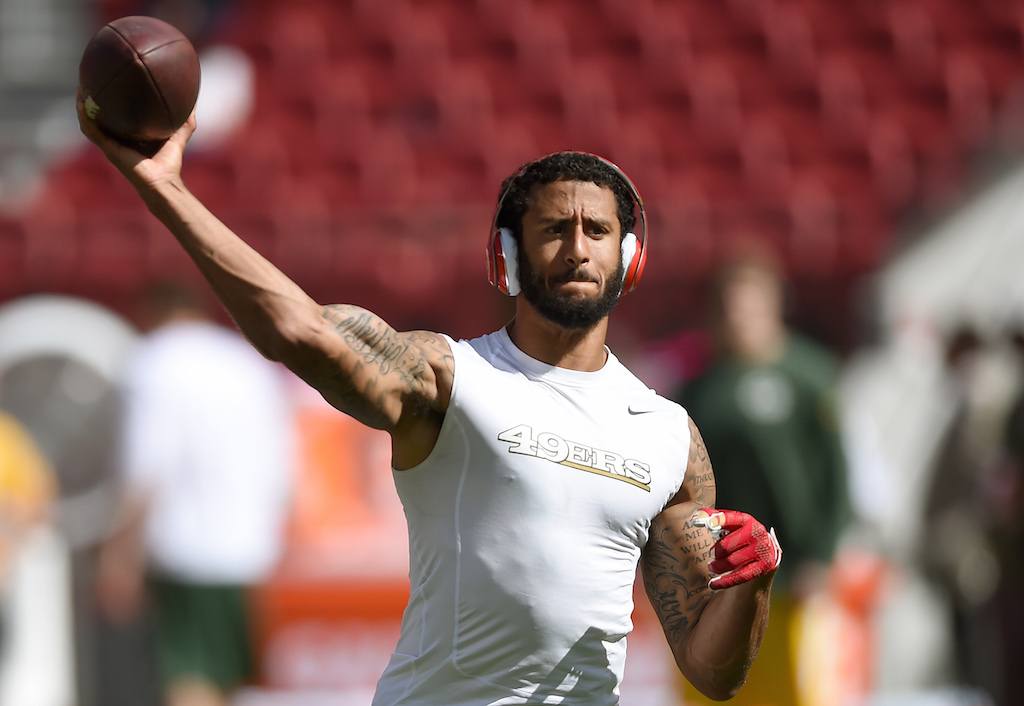 By now we all know about Kaepernick's decision to stay seated during the National Anthem prior to the 49ers' preseason game against the Green Bay Packers. But that happens to just be the latest episode in a long line of defiant behavior by the former Nevada Wolfpack signal caller. There was another highly-publicized incident in which Kaepernick fired back at fans who were displeased by him wearing a Miami Dolphins hat, and then there was also his battle with the league over his wearing of Beats by Dre headphones during warmups and postgame press conferences despite the NFL's sponsorship deal with Bose. To us, this all adds up to Kaepernick being a player who has a problem with authority.
9. He has questionable leadership abilities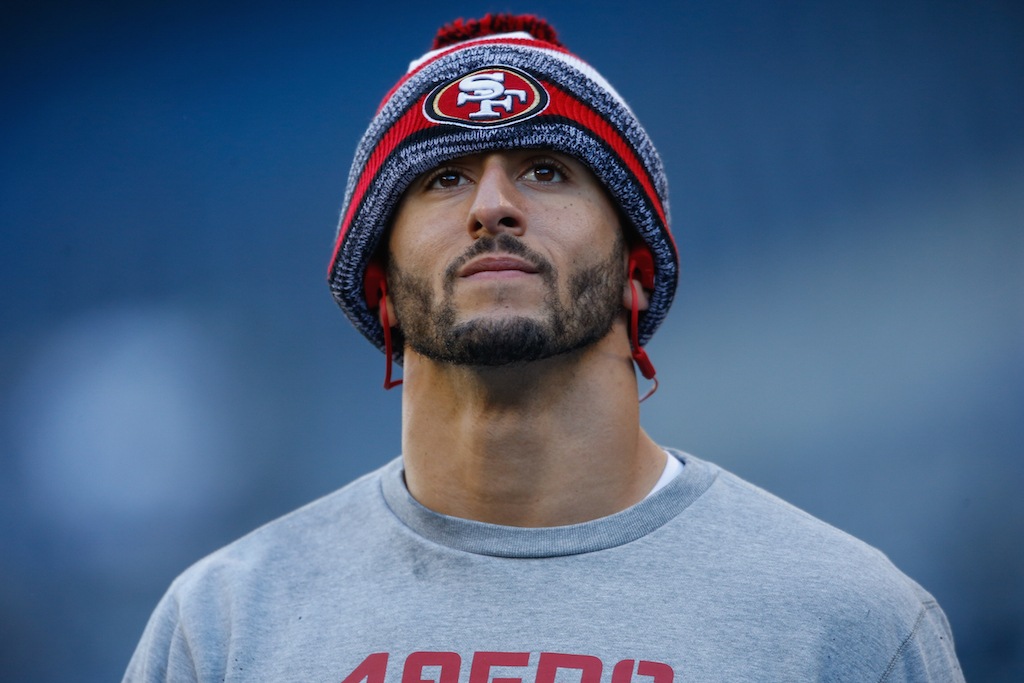 It's possible that Kaepernick will prove to be an exemplary leader when it comes to civil rights in the United States. Only time will tell how that whole deal is going to play out. But when it comes to leading a football team, Kaepernick just doesn't get the job done. If you need further proof, then just read this story on how his decision to wear headphones at all times tore apart the 49ers' locker room.
10. He may never play for another Super Bowl-caliber team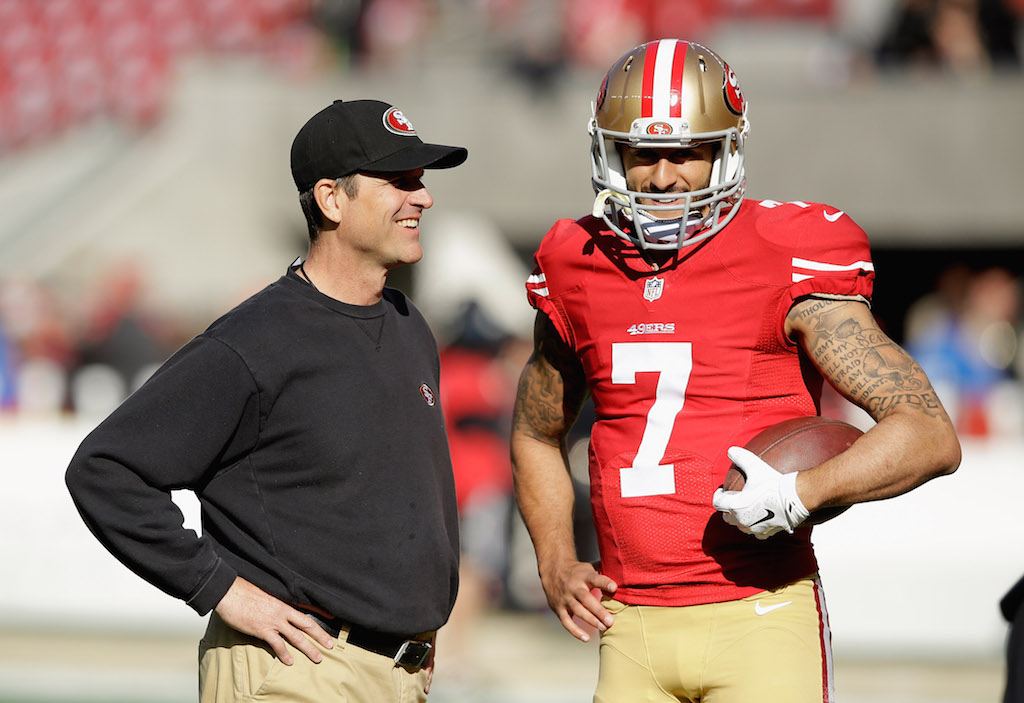 It's no secret that the 49ers are in the midst of a rebuilding project and will not contend for a Super Bowl title anytime soon. If Kaepernick were to continue his career in the Bay Area, there is very little chance that he will ever play in another Super Bowl. On that note, if there is a team desperate enough to hand him their starting quarterback job, there is virtually no chance that they are a legitimate Super Bowl contender. Bottom line: If Kaepernick ever wins a Super Bowl, it will likely happen with him holding a clipboard as a backup quarterback.
11. He can't adapt to playing in different offensive schemes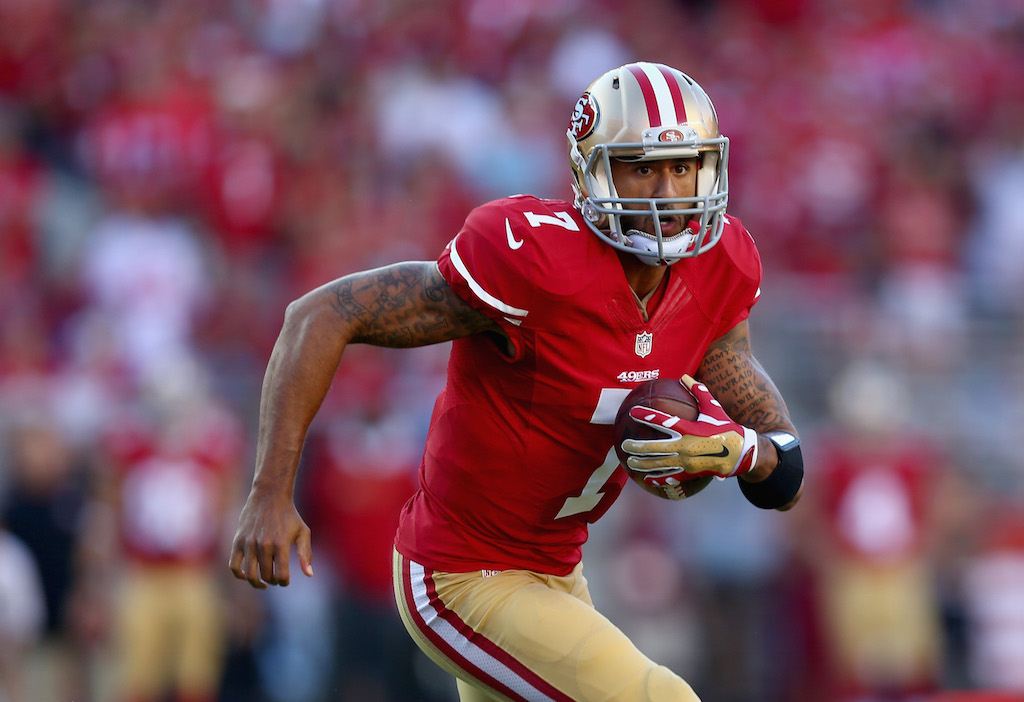 As we previously mentioned, there is really only one type of offensive scheme, anything that is conducive to Kaepernick's skill set and playing style. If he isn't playing in a scheme that allows him to make plays with his feet, he will struggle mightily. When we look around the league, we just can't find a Super Bowl-caliber team that would be willing to build their offense around Kaepernick.
Statistics courtesy of Pro-Football-Reference. Contract and salary cap data courtesy of Spotrac.