Colin Kaepernick Receives Pro Football Hall of Fame Nomination
Colin Kaepernick has not played in the NFL since the 2016 season. While he definitely played well in his career with the San Francisco 49ers, his play certainly wasn't good enough to warrant a spot in the Pro Football Hall of Fame. However, Kaepernick — who has essentially sacrificed his NFL career to stand up against systemic racism and police brutality — could still actually get inducted into the Hall of Fame. He even recently received a nomination for it.
Colin Kaepernick was a good, but not great, quarterback for the 49ers
Kaepernick only threw five total passes in his rookie season, but he became a star in 2012. He threw for 1,814 yards, 10 touchdowns, and only three interceptions in 13 games and seven starts. Kaepernick was excellent in the postseason too as he ultimately led the 49ers to the Super Bowl that year.
The 49ers ended up losing to the Baltimore Ravens in the Super Bowl. However, Kaepernick played well as he threw for 302 yards and a touchdown. He also ran for 62 yards and a touchdown.
Kaepernick then continued to play well during the 2013 season. He even led the 49ers back to the NFC Championship Game. In 2014, though, despite throwing for a career-high 3,369 yards and running for a career-high 639 yards, the 49ers went 8-8 and missed the playoffs. The 49ers then also missed the playoffs the next two seasons.
Kaepernick last played in the NFL during the 2016 season. He threw for 2,241 yards, 16 touchdowns, and four interceptions in 11 starts and 12 total games that year.
He began taking a knee during the 2016 season
During the 2016 season, Kaepernick began kneeling during the national anthem to protest racism in America.
"I am not going to stand up to show pride in a flag for a country that oppresses Black people and people of color," Kaepernick said in August 2016, according to NFL.com. "To me, this is bigger than football and it would be selfish on my part to look the other way. There are bodies in the street and people getting paid leave and getting away with murder."
It is widely believed that Kaepernick hasn't played since the 2016 season because of his protests getting so much criticism from people around the country, including President Donald Trump. Many critics have argued that his protests were disrespectful toward the country and its troops.
However, since the killings of George Floyd and Breonna Taylor, more and more people around the country have begun protesting systemic racism and police brutality. Many athletes have also begun following Kaepernick's lead by kneeling during the national anthem.
Despite not playing since 2016, Kaepernick's stance against racism still resonates with Americans today. He has ultimately had a massive impact on Black lives around the country, and he has made discussions of social justice issues more commonplace throughout the world of sports.
Colin Kaepernick could be inducted into the Pro Football Hall of Fame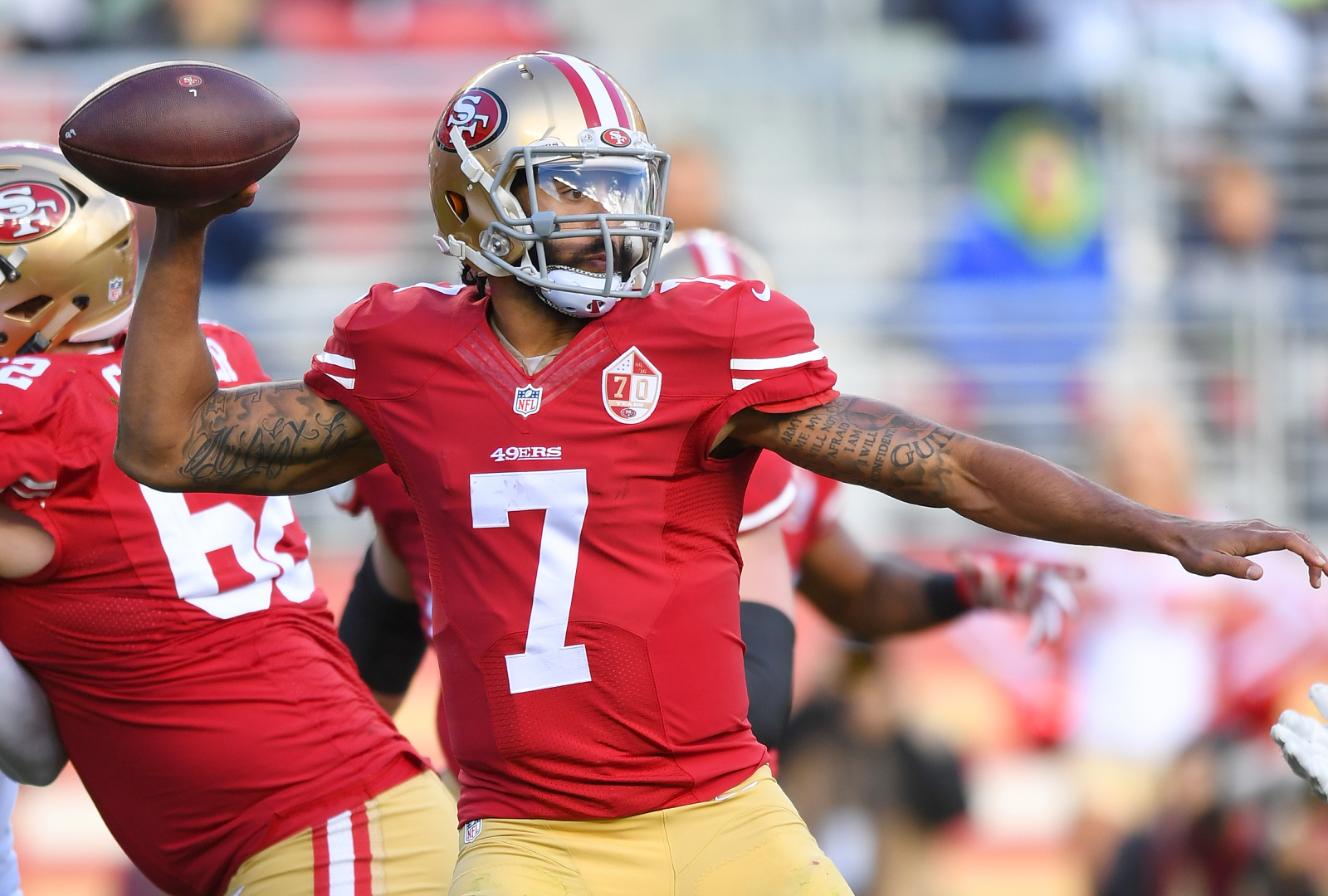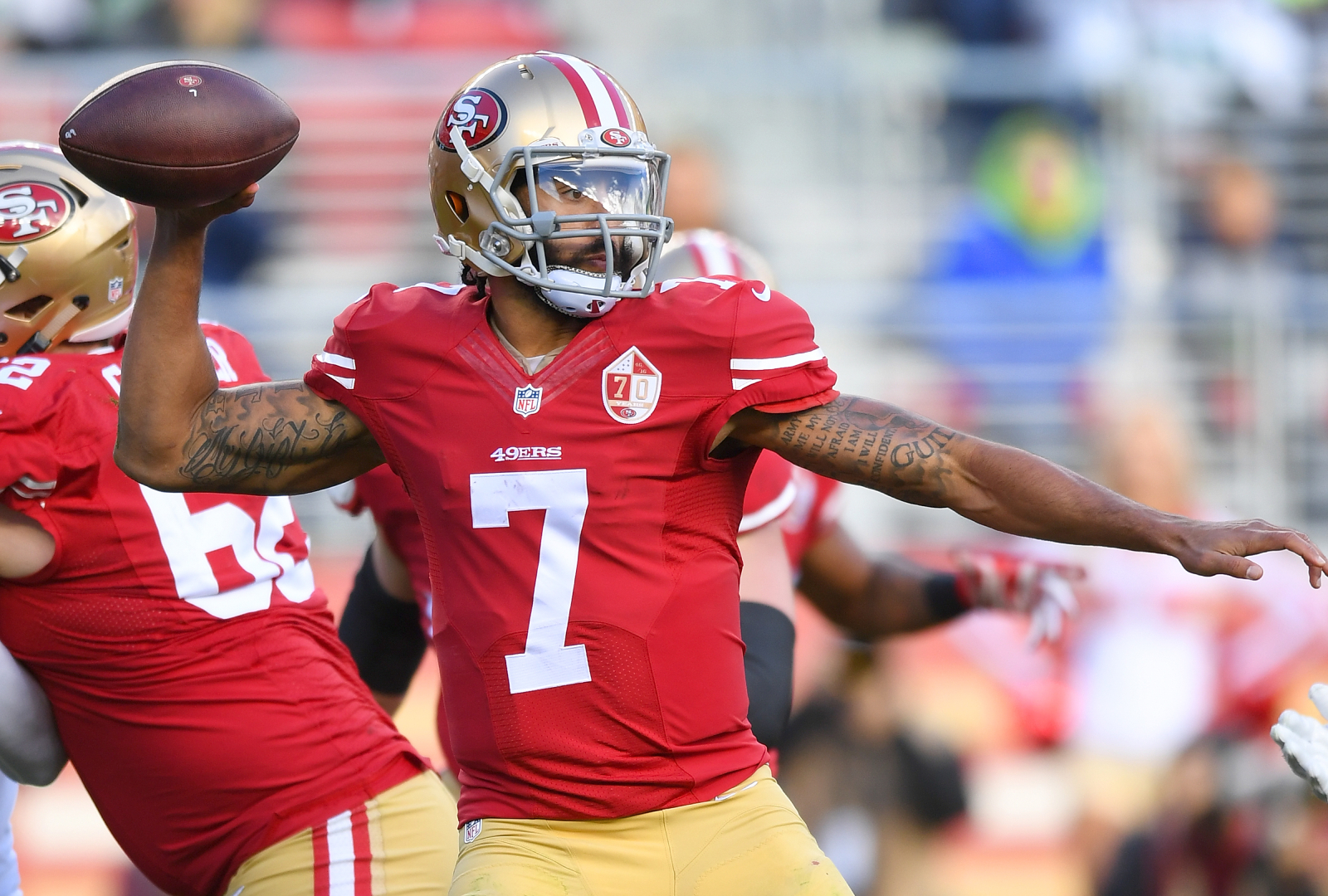 While many football players get into the Pro Football Hall of Fame for their efforts on the field, Kaepernick could get into it for his impact off it.
The Pro Football Hall of Fame allows anyone to nominate someone for the Hall of Fame, according to USA Today. So, Bob Birkett, a retiree from Vermont, sent a letter to the Hall of Fame in June, asking that Kaepernick gets inducted as a contributor.
The contributor category is for those who have made "outstanding career contributions to pro football in capacities other than playing or coaching," according to USA Today.
"It is my pleasure, privilege, and responsibility as a supporter of racial equality to nominate Mr. Colin Kaepernick," Birkett wrote, according to USA Today. "Mr. Kaepernick has shown exceptional courage in highlighting the damaging effects of racial injustice on Black people and on our society as a whole. His respectful kneeling posture has created a powerful symbol for those who are oppressed by our society."
Kaepernick would get considered for the Class of 2022 at the earliest.
"He's gotten a raw deal for so long," Birkett said to USA Today. "It's a little bit like (Muhammad Ali refusing to serve in Vietnam). The initial reaction was, 'Holy cow what a horrible thing.' Then a little while later, it's like, 'Man, that guy had some guts.' "
For his career, Kaepernick threw for 12,271 yards, 72 touchdowns, and 30 interceptions. His numbers on the field don't matter, though — its the number of lives he has impacted off of it that do.
Stats courtesy of Pro Football Reference