Colin Kaepernick Revealed What Event Helped Inspire His Activism
Colin Kaepernick went from just being an NFL quarterback for the San Francisco 49ers to becoming a major spokesperson for activism against police brutality and racism. He ultimately risked his entire football career to stand up for what he believes in. Since becoming an activist, Kaepernick has revealed what event started it all.
Colin Kaepernick was a good quarterback for the 49ers
After having a successful college career at Nevada, Colin Kaepernick went to the San Francisco 49ers in the second round of the 2011 NFL draft. He only threw five total passes in his rookie season, but he ended up becoming a star in 2012. 
Kaepernick played in 13 games and started in seven during the 2012 regular season. He threw for 1,814 yards, 10 touchdowns, and three interceptions. He also ran for 415 yards and five touchdowns. 
Kaepernick then started three playoff games for the 49ers that season as he helped lead the team to the Super Bowl. The 49ers ultimately lost to the Baltimore Ravens in the Super Bowl that season, but Kaepernick threw for 302 yards and a touchdown in the game. He also ran for 62 yards and a touchdown.
The 49ers then went back to the NFC Championship Game during the 2013 season. He threw for 3,197 yards that season to go with 21 touchdowns and eight interceptions. 
However, despite Kaepernick throwing for a career-high 3,369 yards in 2014, and running for a career-high 639 yards, the 49ers went 8-8 and missed the playoffs. 
Kaepernick started in eight games in 2015, playing in nine total, and he threw for 1,615 yards, six touchdowns, and five interceptions. In 2016, Kaepernick threw for 2,241 yards, 16 touchdowns, and four interceptions in 11 starts and 12 total games. The San Francisco 49ers had a losing record in each of those seasons.
The 2016 season was the last time Kaepernick played in the NFL. 
Protesting police brutality and racism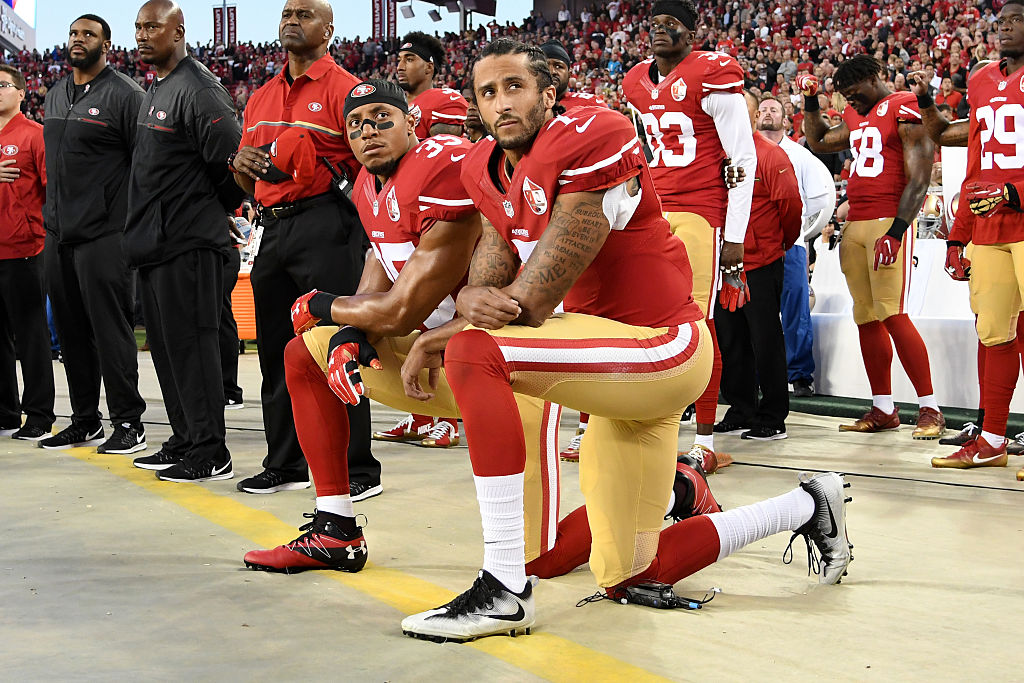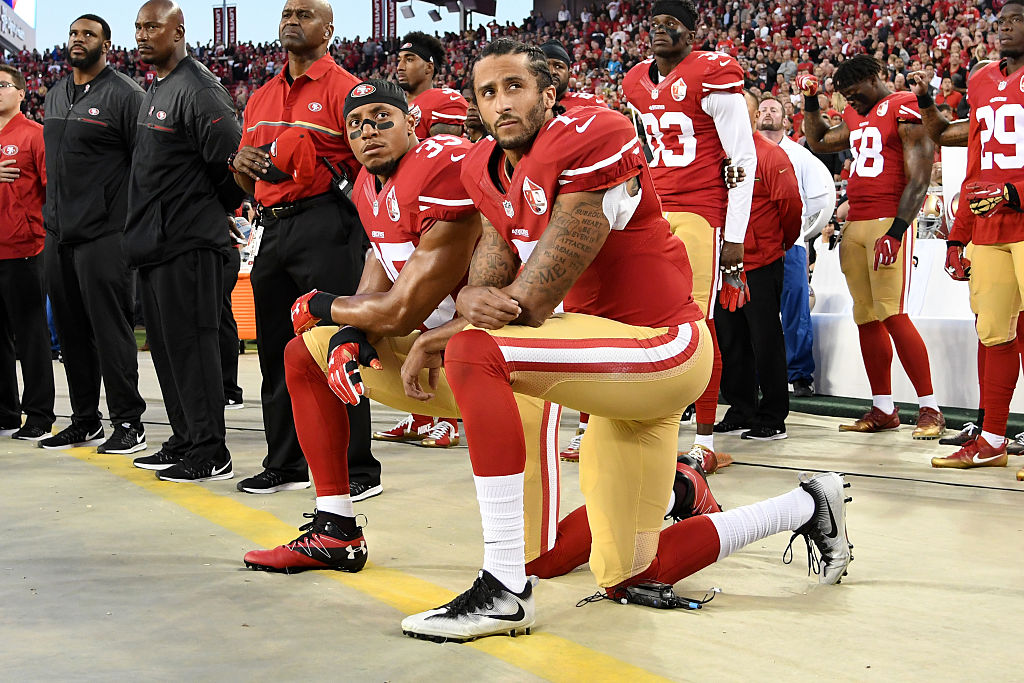 In 2016, Colin Kaepernick started a movement, and a national debate, when he kneeled during the national anthem.
This was his explanation for it in August 2016. 
"I am not going to stand up to show pride in a flag for a country that oppresses black people and people of color," Kaepernick said, according to NFL.com. "To me, this is bigger than football and it would be selfish on my part to look the other way. There are bodies in the street and people getting paid leave and getting away with murder."

Colin Kaepernick
Kaepernick became a free agent in March 2017, according to NBC News, and has not played in the NFL since the 2016 season. Many believe that the controversy surrounding his protest is a reason, if not the main reason, he has not played in the league the last three seasons.
Kaepernick revealed what event helped start his activism
In August 2019, Kaepernick did an interview with Paper Magazine and discussed his activism. 
Paper reported that nearly a year before Kaepernick took a knee, that he and his partner, Nessa, made a plan and then ultimately launched the Know Your Rights Camp (KYRC). The goal of the camp is to "advance the liberation and well-being of Black and Brown communities through education, self-empowerment, mass-mobilization and the creation of new systems that elevate the next generation of change leaders," according to the KYRC site.
Kaepernick also revealed to Paper what event played a significant role in inspiring his activism. 
"The discussion happened shortly after the execution of Mario Woods," Kaepernick said, according to Paper. Woods died in December 2015 after being shot more than 20 times by officers, according to CNN.
Kaepernick has since become a massive spokesperson for activism against police brutality and racism. He even recently announced that his Know Your Rights Camp will pay for legal assistance for protesters in Minneapolis that need legal representation, according to USA Today. The protests come in response to the death of George Floyd, who recently died as a result of a police officer kneeling on his neck.
He may no longer be a quarterback in the NFL, but Kaepernick's voice and his message are still as loud and as powerful as ever. He will have an impact on America for years to come.
Stats courtesy of Pro Football Reference