Colin Kaepernick Wants a Shot, and the Indianapolis Colts Should Give It to Him
Colin Kaepernick hasn't taken an NFL snap since 2016. In fact, if you were to Google him right now, he shows up as an "American activist" and not an NFL quarterback. The Indianapolis Colts could, and should, change that label.
Kaepernick wants another shot. The Colts should at least give him a call.
The Indianapolis Colts desperately need to make a real move at QB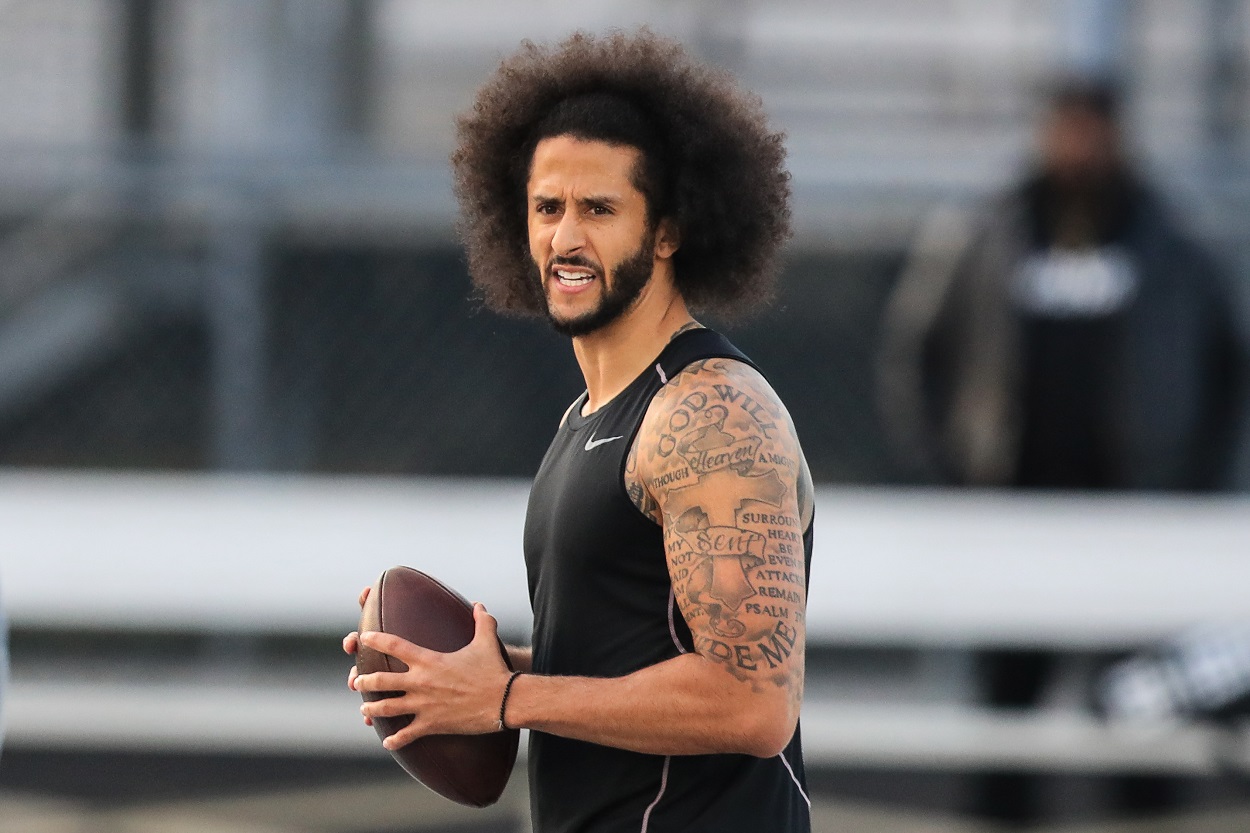 Fresh off trading Carson Wentz to the Washington Commanders, what else do the Colts have to lose? The NFL Draft this year is weak at quarterback, and the options on the free market are dwindling if not wholly unappetizing.
Is Jameis Winston really the answer for the Colts? Marcus Mariota is a below-average starter, and let's not even go down the Mitch Trubisky rabbit hole again. He'll get a chance, but ask fans of the Chicago Bears how putting hope in Trubisky feels.
To be fair to anyone who firmly disagrees with this take, you're not fully wrong. For as little as Winston, Mariota, and Trubisky move the needle, Kaepernick is just as big of a risk.
He looks OK in shorts and a T-shirt, but can he really re-capture what made him such a dynamic NFL quarterback eight years after his prime?
The answer to that question is unknown, but that's precisely what makes him attractive as well.
We know what the Colts would get from the aforementioned duds, and it's not much. At the very least, Kaepernick is a high-risk, high reward proposition.
He could still have something left in the bag.
Colin Kaepernick says he's 'still working'
Kaepernick put out a video of him apparently doing drills in a Hurricane. Seriously, it sounds like it was shot in a wind tunnel.
It was nothing special. He simply took a snap on air, took a seven-step drop, and then mimicked stepping up into the pocket and scrambling out to his right. He made a throw on the run out near the hash marks, and we're not even sure if he completed it.
For all we know, he threw it onto the windshield of a car in the parking lot. Conversely, it could have also been the most beautiful dime of all time.
Kaepernick probably didn't do himself any favors with such a short and vague post, but it was clearly meant to be timed up with a report from NFL Insider Adam Schefter, who had this to say alongside the video:
"Colin Kaepernick is still working out and is said to be, in the words of one source, 'in the best shape of his life. He wants to play. He's ready play. He would be a great fit for teams with QB vacancies to fill who want to win a Super Bowl.'"
Why the Colts need to at least give Kaepernick a workout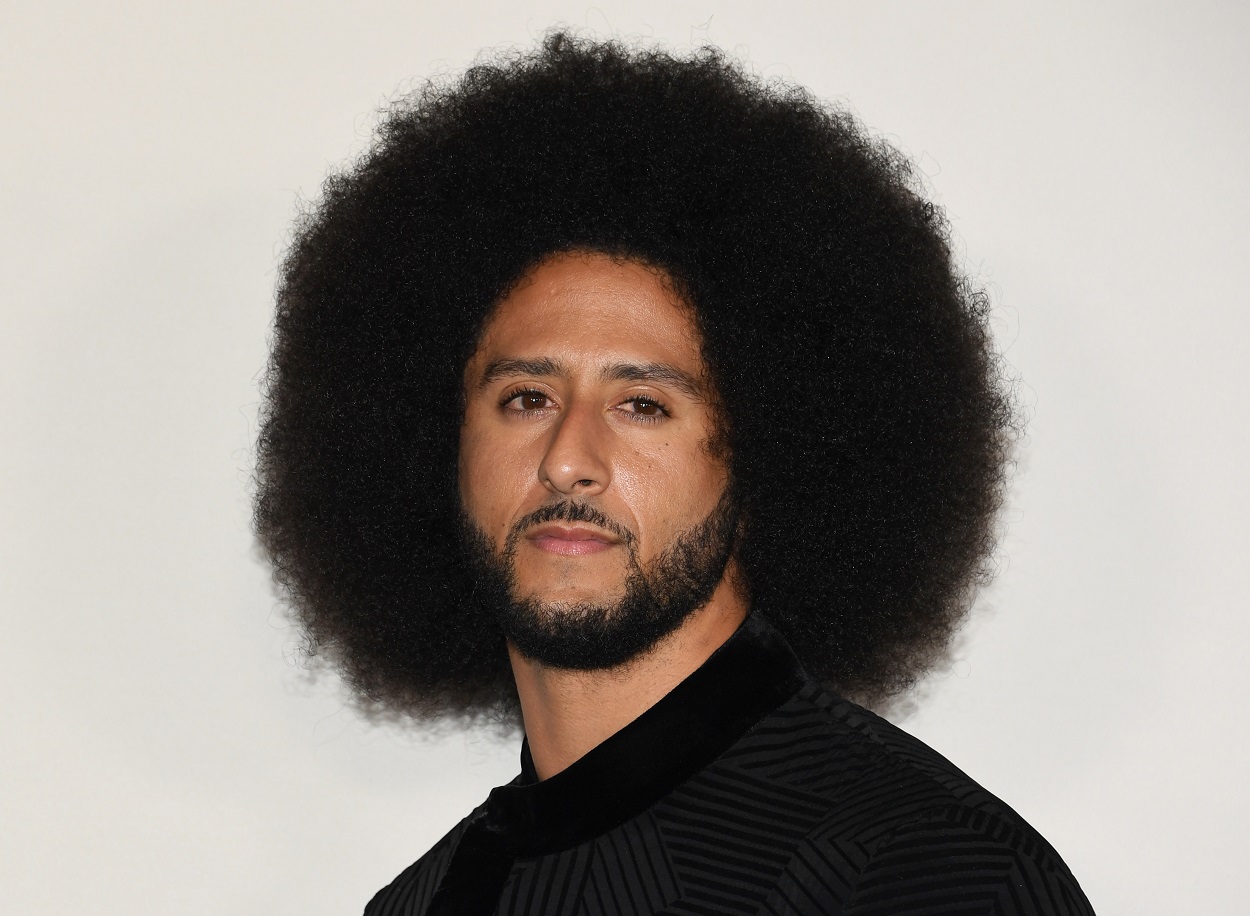 Look, nobody is saying that the Colts need to hand Kaepernick the keys to the car and have him suit up and be the starting quarterback from day one.
Right now, it seems like a bit of a PR move that he's set up between the video and the sourcing to Schefter. This is a guy doing what he can to get his name back out there, and at least today, it's working.
He may simply be washed up at this point. Conversely, from the video, at least, he does still appear to be athletic.
Again, what else are the Colts going to do? They've gone from seemingly chasing a Super Bowl to having their hand hovering over the rebuild button. The players remaining in the locker room aren't feeling it. Heck, even all-world linebacker Darius Leonard made his thoughts clear on Twitter.
"Here we go again! About to be 5 years with the Colts and 5 different QBs!," he Tweeted.
In one move, the Colts went from a team that was maybe a few pieces away from making a run to one on the precipice of disaster. Winston isn't going to fix it and Trubisky sure as heck isn't the answer.
Even if the Colts want to address quarterback in the draft, which they should, they currently don't even have a first-round pick. Anyone who falls to them at pick No. 42 or beyond is going to be developmental, at best.
So why not give Kaepernick a shot? Why not at least get him a workout and see if he still has some juice left in the tank?
If he's even half the player he once was at his peak, he'll at least provide a better bridge to the next guy than some of the other options on the table.
Kaepernick is not a long-term answer for Indianapolis. He may not even be a short-term answer, but we don't know that for sure. That's the reason why the Colts need to give him a call.
If winning is truly the end goal, the Colts need to put aside all of the political drama that will come along with it and at least give Kaepernick a shot to prove himself.
Stats courtesy of ESPN and Pro Football Reference. Contract information via Spotrac
RELATED: Jason Whitlock Praises Brian Flores and Takes Shot at Colin Kaepernick