Colin Kaepernick's Girlfriend Nessa Sends a New Stern Message To the NFL
It has been four years since Colin Kaepernick started taking part in one of the most iconic protests in recent American history. He began taking a knee during the national anthem — while still playing for the San Francisco 49ers — to take a stand against racism and social injustice in America. Kaepernick has not played since that 2016 season, though. Kaepernick's girlfriend, Nessa, has also been an activist with Kaepernick and has stood up for him in the past. Recently, she sent another strong message to the NFL.
Colin Kaepernick has not played in the NFL since the 2016 season
Some don't want to admit it, but Colin Kaepernick had a lot of success with the San Francisco 49ers. In his second NFL season in 2012, Kaepernick threw for 1,814 yards, 10 touchdowns, and three interceptions in 13 games and seven starts. He also ended up leading the 49ers to the Super Bowl that year. San Francisco ultimately lost, but Kaepernick threw for 302 yards and a touchdown in the game. He also ran for 62 yards and a touchdown.
Kaepernick then took the 49ers back to the NFC Championship Game during the 2013 season. He continued to play well over the next few seasons, too. In 2014, he threw for a career-high 3,369 yards, and ran for a career-high 639 yards.
However, Kaepernick began kneeling during the national anthem in 2016.
"I am not going to stand up to show pride in a flag for a country that oppresses Black people and people of color," Kaepernick explained in 2016, according to NFL.com. "To me, this is bigger than football and it would be selfish on my part to look the other way. There are bodies in the street and people getting paid leave and getting away with murder."
Kaepernick threw for 2,241 yards, 16 touchdowns, and four interceptions in 12 total games in 2016. He has not played since, though, and it is widely believed to be because of his protests.
He worked out in front of NFL teams in 2019
In November 2019, Kaepernick worked out in front of reps from several teams at Charles Drew High School in Georgia. According to CBS Sports, reps from the Philadelphia Eagles, Kansas City Chiefs, the Washington Football Team, New York Jets, Tennessee Titans, 49ers, and the Detroit Lions were there.
He ended up throwing passes to Bruce Ellington, Brice Butler, Jordan Veasy, and Ari Werts. It appears that he performed well, too.
"Colin Kaepernick got some very positive feedback from the scouts in attendance about his elite arm strength and ability to throw the deep ball," Jason La Canfora of CBS Sports reported.
ESPN's Adam Schefter also reported this: "After today's workout in Atlanta, an NFL executive at Colin Kaepernick's throwing session said his arm talent is 'elite' and is the same as when he came out of college. He said that Kaepernick threw the ball well."
One of Kaepernick's receivers, Veasy, signed a contract after the workout, but Kaepernick has continued to get left out of the league.
Colin Kaepernick's girlfriend Nessa sent a stern message to the NFL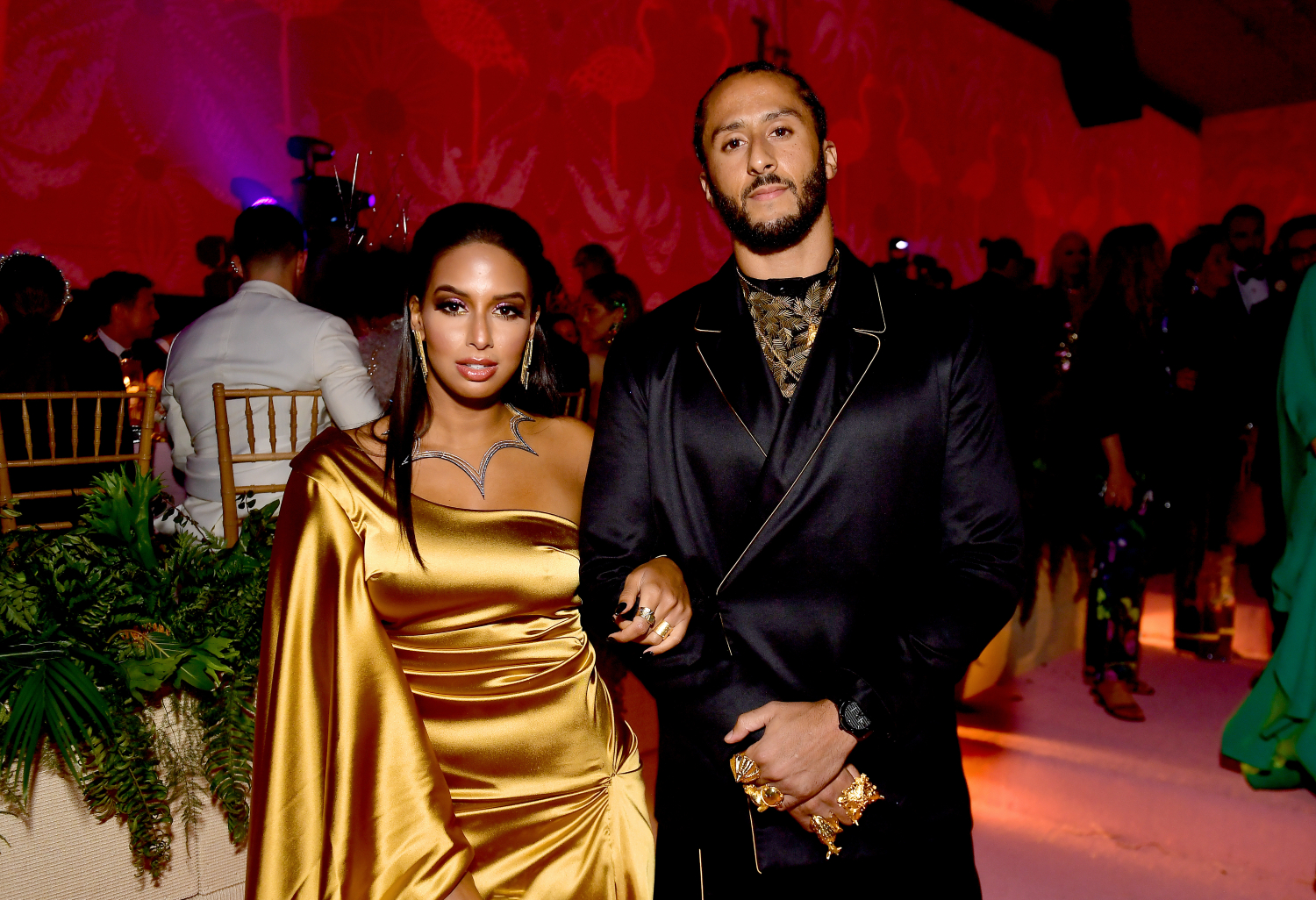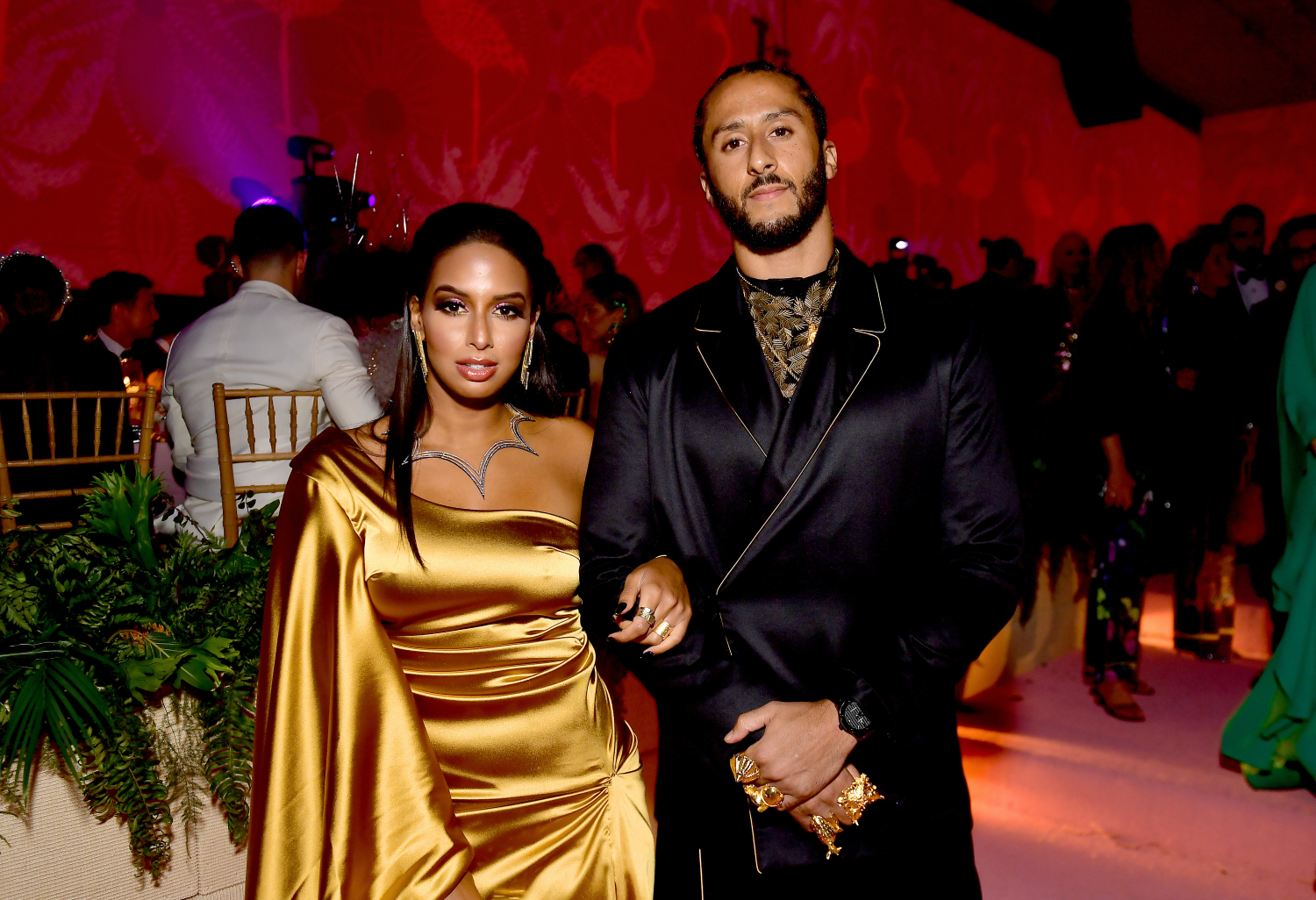 Although Kaepernick led the 49ers to a ton of success, and although he performed well at the workout, he is still not in the NFL.
His workout happened more than a year ago now, too, so if a team wanted to sign him based on his performance there, they would have done it by now.
Kaepernick's girlfriend, Nessa, has also been an activist alongside Kaepernick with their Know Your Rights Camp. She has also stood up for him in the past.
Recently, she sent another strong message to the NFL.
In a recently posted Instagram story, Nessa re-posted a video from Kaepernick's workout. She also wrote, "[Colin Kaepernick] is still training every day and the [NFL] keeps denying him employment because of his protest against systemic racism."
She also retweeted a tweet on her Twitter about Kaepernick's work out from a year ago.
Yes, Nessa is standing up for her boyfriend, but her points are valid. Kaepernick has proven that he is talented enough to play in the NFL. So, why isn't he in the league? Kaepernick and his supporters deserve some answers from the NFL.
Stats courtesy of Pro Football Reference