Colin Kaepernick's Organization Honors Kobe Bryant on His Birthday
The world is mourning and honoring Kobe Bryant as the NBA legend's 42nd birthday would have been on Aug. 23. Bryant's play on the basketball court, and even his work off it, reached millions and millions of people around the world over the years. This has ultimately resulted in many people recently posting messages on social media to honor Bryant for his birthday. Colin Kaepernick is even included in this too as his Know Your Rights Camp recently honored Bryant on Instagram.
Many people honored Kobe Bryant on his birthday
Bryant, who would have turned 42 years old on Aug. 23, died in a helicopter crash with his daughter Gianna and seven others in January. With this being his first birthday since his death, many have recently honored the LA Lakers legend.
In addition to the NBA honoring him and Gianna during a playoff game between the Boston Celtics and Philadelphia 76ers, and Nike posting multiple videos about him, the Lakers' official Twitter account also tweeted, "We miss you every day, Kobe. Happy birthday from your Lakers family."
Pau Gasol also wished his former teammate a happy birthday. "With tears in my eyes today," Gasol posted. "I just wish so badly that you were here celebrating your bday with your girls and family. I miss you and Gigi so much brother. I will always be thankful for how much you have impacted my life in so many different ways."
Additionally, Bryant's wife, Vanessa, posted to Instagram. 
"To my baby~ Happy birthday. I love you and miss you more than I can ever explain. I wish you and Gigi were here to celebrate YOU! I wish I could make you your fav food or a birthday cake with my Gigi," Vanessa wrote on Instagram, according to Us Weekly.
Colin Kaepernick's organization honored the Lakers legend
Colin Kaepernick has also become an icon. Not just a sports icon but a social justice icon. His Know Your Rights Camp has helped many people as its goal is to "advance the liberation and well-being of Black and Brown communities through education, self-empowerment, mass-mobilization and the creation of new systems that elevate the next generation of change leaders," according to its site.
According to Bleacher Report, KYRC also donated $1.75 million to various causes this summer, including COVID-19 relief, legal defense for people arrested while protesting, and assistance with essential living costs and rent relief in various cities. 
On Aug. 23, Kaepernick's organization honored another legend as it posted a tribute to Bryant.
"Happy 42nd Birthday [Kobe Bryant]," the post read. "Today we celebrate your life and legacy. Thinking of his beautiful family today and always. Rest peacefully King."
Bryant and Kaepernick had a lot of respect for each other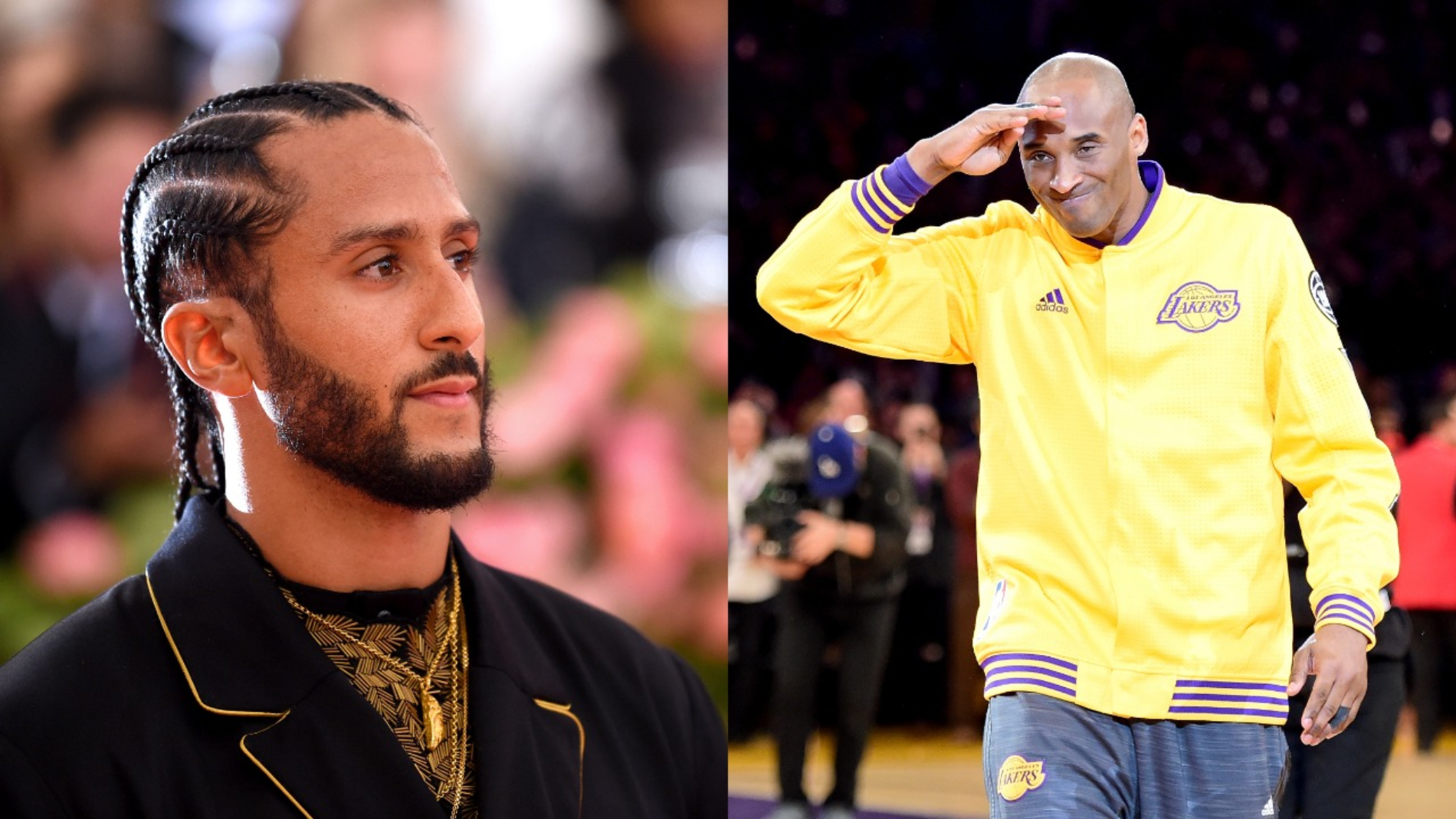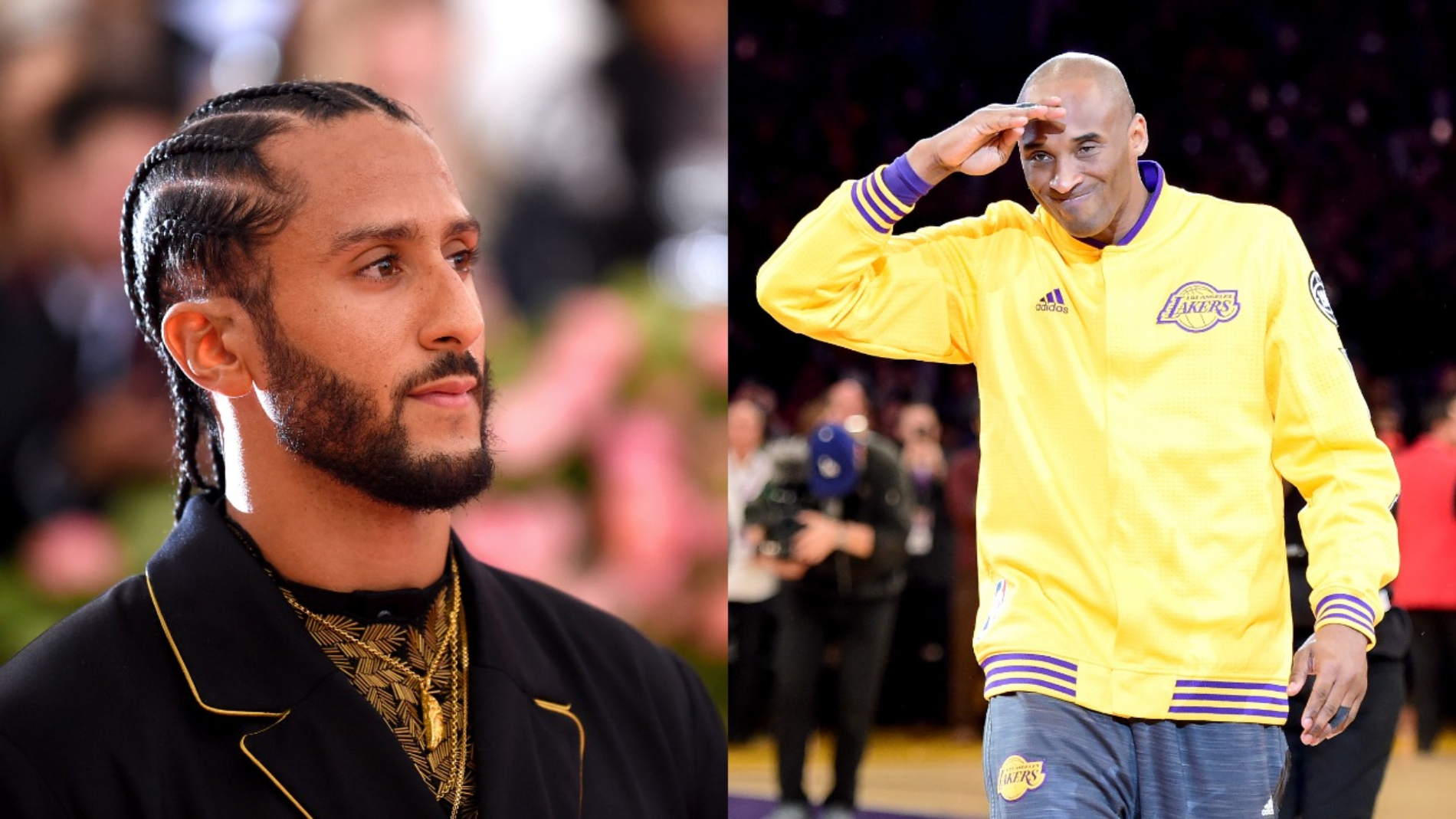 While Kaepernick and his organization seem to have a lot of respect for Bryant, it also appeared that Bryant had a lot of respect for Kaepernick.
"I think what Colin Kaepernick stood for is the epitome of doing what he believes is right," Bryant said in a 2018 interview. "Now, things have been taken out of context and misconstrued and they try to bend it this way and that way, and missing the point [of the] message he was getting across. I think having the bravery to be able to do that is something that we should all stand for."
Additionally, Kaepernick also shared his thoughts about Bryant and his life when Bryant tragically died in January.
"I will remember Kobe as a basketball legend, a father & a man," Kaepernick wrote on Twitter. "Watching him & Gigi share their relationship with us is something I won't ever forget. My heart aches for his wife, children & family. I hope the waves of love being sent to his family can ease some of the pain they feel."
Colin Kaepernick and Kobe Bryant are two legendary sports figures. They have both also impacted many lives with their athletic abilities and their efforts off the court and field.