College Basketball: 3 Underdog Teams on the Rise This Season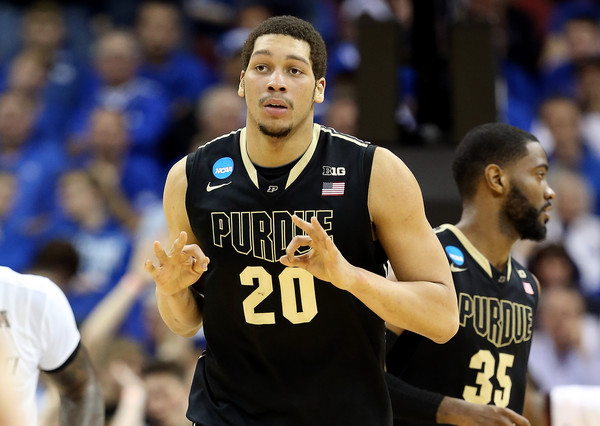 In men's college basketball, there is generally a hierarchy of schools that we pay the most attention to every season. Yes, we always discuss how great the Kentucky Wildcats are. Same with teams like the Duke Blue Devils, Kansas Jayhawks, and Michigan State Spartans. We're so used to this talk that we nearly forget the other teams that have a chance of winning it all come March — especially in the fickle sport that is college basketball.
Several teams that aren't on our usual radar — and weren't on the radar at all prior to the beginning of this season — are ascending the AP Poll in the early part of this season. With some solid non-conference play and impressive victories, these teams make statements, declaring, "Hey, we're here too." With that, here are three teams on the early-season rise in December.
3. SMU Mustangs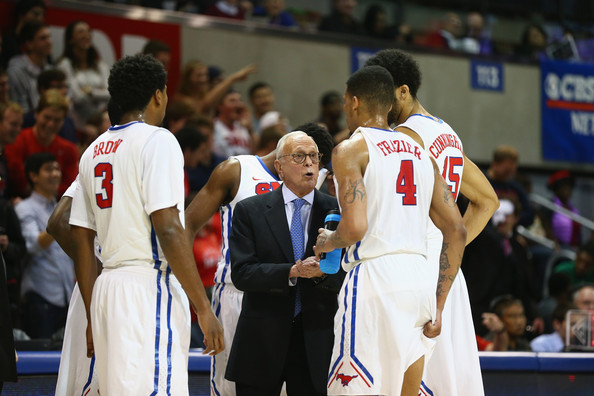 Preseason Ranking: Unranked
Current Ranking: 18
Since head coach, Larry Brown, came to SMU, the Mustangs have seen huge improvements. In 2012-13, they were just 15-17 and nowhere near postseason play. The very next season, they returned to be one of the biggest NCAA Tournament snubs (settling for an NIT final appearance). Last season, the Mustangs reached the NCAAs, losing a heartbreaking battle to the UCLA Bruins in the first round.
That experience seemed to pay dividends this season though, as SMU began the season 7-0, rising to No. 18 in this week's rankings after beginning the season outside of the top 25. A solid lineup, with four players scoring in double digits, fueled the Mustangs' start, which included a nice win over a Big 10 school (Michigan).
Their schedule isn't the most difficult, as they play in the American Athletic Conference; their biggest tests involve UConn and Cincinnati. Regardless, it's impressive to see where the Mustangs rank at this point. They have the makeup of a tournament team and with last year's experience, they are a threat for a Sweet 16 run. If they keep winning, there's no telling how high they can rise in the polls.
2. Purdue Boilermakers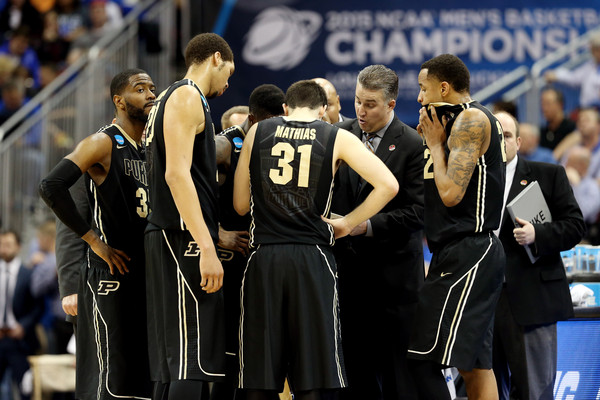 Preseason Ranking: 23
Current Ranking: 9
When you're 11-0 and you play in the Big 10, the voters will be impressed with your performance — even if it's during non-conference season. That's the case for Purdue, who's winning streak includes victories over Pittsburgh and New Mexico. Another team recovering from a painful first-round exit in last year's NCAA Tournament, the Boilermakers are determined to prove that they belong in the Big 10 conversation with the likes of Michigan State and Maryland.
Impressive players such as A.J. Hammons and Issac Haas lead coach Matt Painter's team, as the Boilermakers climbed 14 spots this week (from their original ranking of No. 23 all the way up to No. 9). A game against No. 17 Butler looms on Saturday, which could be their biggest test of the season. If Purdue wins that one, they will be in a great position heading into Big 10 play, which starts in just two weeks.
1. Xavier Musketeers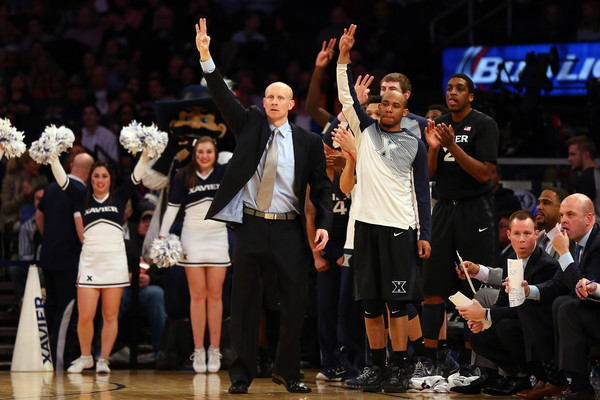 Preseason Ranking: Unranked
Current Ranking: 10
No team is making a sharper rise in the early season than the Xavier Musketeers. A team that was unranked prior to start of the season is No. 10 in the polls this week, riding on victories over No. 24 (at the time) Michigan and No. 23 Cincinnati. Those wins fueled a 10-0 start for the Musketeers, catapulting them to the top of the Big East over teams like preseason favorites Villanova and Butler.
Chris Mack's ball club is led by the terrific sophomore guard Trevon Bluiett, who tops the team in scoring at nearly 15 per game and is second in rebounding at nearly 8 per game. Once the Big East schedule kicks off, the Musketeers will battle against renowned teams, such as Villanova (who they begin conference play against on New Year's Eve), Butler (their second conference game), and Providence. All three games will show us how good Xavier really is.
For now though, it's tough to find a more shocking and impressive team than the Musketeers in the early going. In fact, Xavier is No. 1 in RPI so far this season — a critical measurement come tournament selection season.
Statistics courtesy of ESPN.go.com.