College Basketball: 4 Longest Home-Court Winning Streaks in History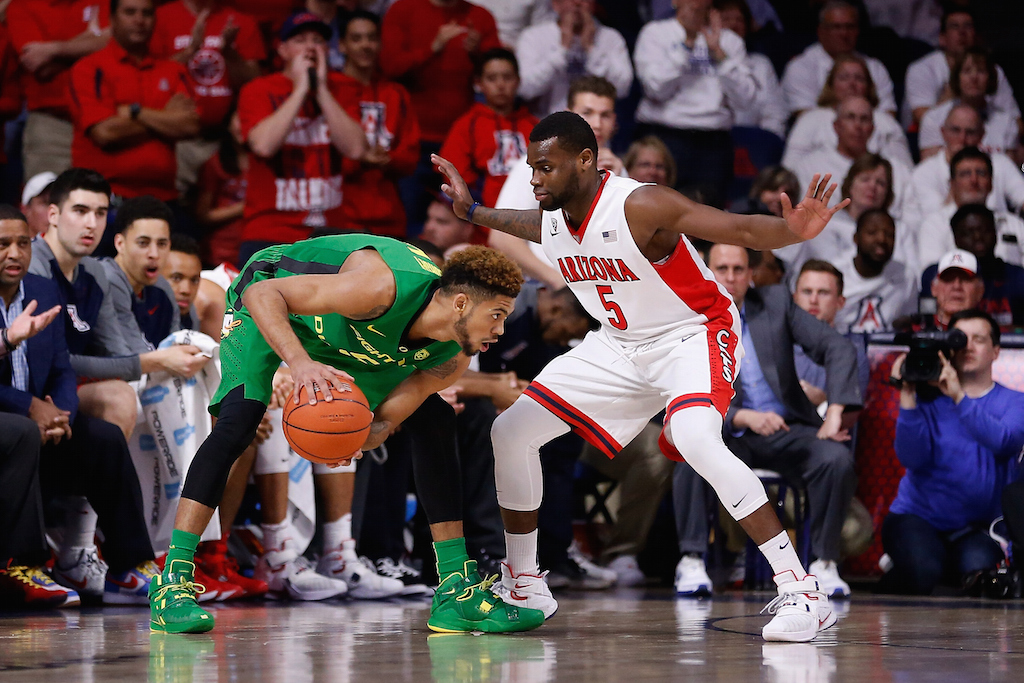 It's been said, "all good things must come to an end." And while this may very well be one of the most unavoidable truths that life has to offer, that doesn't mean we have to like it. Especially when that "end" involves impressive winning streaks and the world of sports.
Prior to their meeting with the Oregon Ducks this past Thursday, the Arizona Wildcats held the longest active home-court winning streak in all of college basketball. But that run — 49 straight games — officially came to an end when the Ducks went into Tucson and toppled the Cats by a score of 83-75.
Despite spearheading the first team to defeat Arizona at McKale Center in three years, Oregon head coach Dana Altman couldn't have been more gracious and humble when discussing the program his Ducks had just vanquished.
"I mean, 49 games is unbelievable," said Altman, "Our program, we've been chasing Arizona, and we still are. This is the program that's setting the standard right now in the Pac-12. It's not even debatable."
We couldn't agree with Altman more — 49 games is beyond impressive. And it got us thinking about other college basketball Division I records; specifically, the ones involving home-court winning streaks.
After doing a bit of research, we found that, while 49 consecutive home wins is nothing to sneeze at, it actually pales in comparison to the longest streaks the sport has ever seen. With that, here's a look at the four longest home-court winning streaks in college basketball history.
4. Cincinnati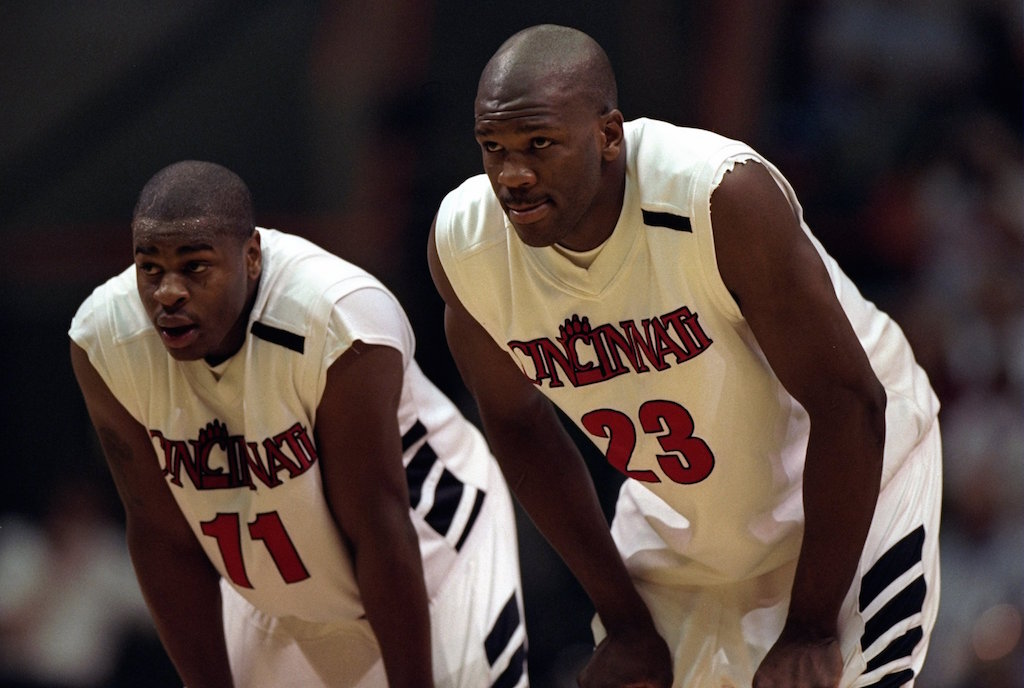 Wins

: 84

Seasons

: 1957-64
From the 1957-58 season until the 1963-64 season, the Cincinnati Bearcats — not the ones pictured above, obviously — were practically invincible on their home floor. During this particular seven-season span, under both George Smith and Ed Jucker, the Bearcats won 84 consecutive games in front of the Cincy faithful at Armory Fieldhouse. For good measure, the program also took home back-to-back titles in 1961 and 1962. In the end, the streak would be broken on December 7, 1963 when the Bearcats suffered a 51-47 loss at the hands of the Kansas Jayhawks.
3. UCLA
Wins

: 98

Seasons

: 1970-76
The UCLA Bruins are one of the greatest — if not the greatest — programs in the history of college basketball. Aside from an NCAA-best 11 national championships, the Bruins also took no prisoners on their home court at Pauley Pavilion, winning 98 straight games from the 1970-71 season until the 1975-76 season. Eventually, however, that streak would come to an end on February 21, 1976, when the Bruins fell to the Oregon Ducks 65-45.
2. St. Bonaventure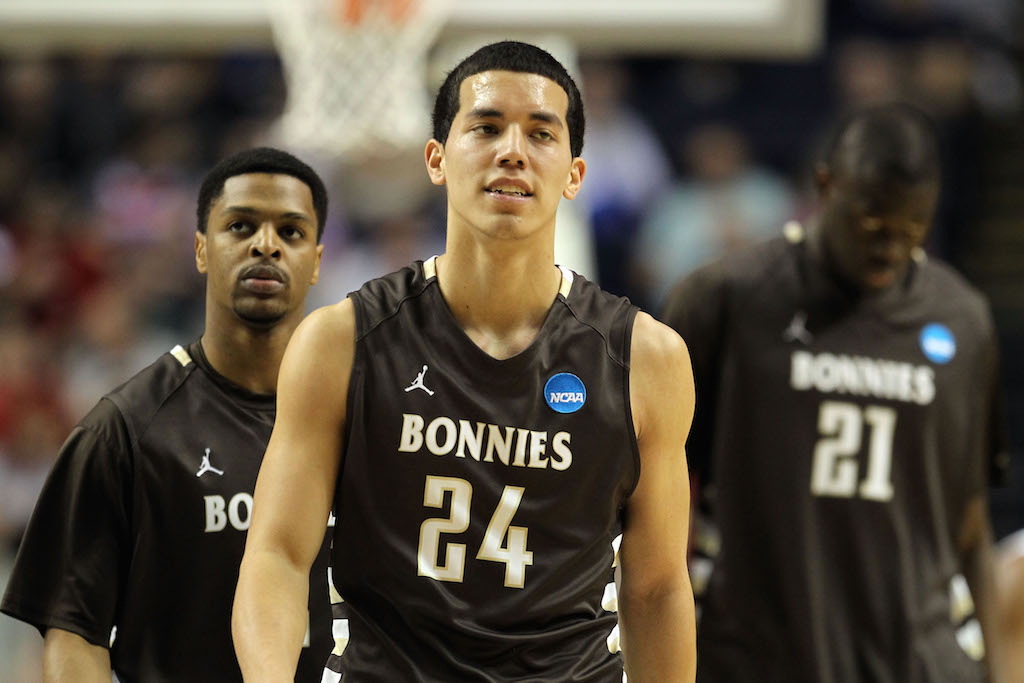 Wins

: 99

Seasons

: 1948-61
The Bonnies of St. Bonaventure have never won a national championship. And yet, despite this disappointing fact, this private university in New York still holds a special place in college basketball lore, thanks to the second-longest home-court winning streak of all time. From 1948 to 1961, the Bonnies won a remarkable 99 straight games on their home floor. This run finally came to an end on February 25, 1961, when St. Bonaventure fell to the Niagara Purple Eagles 88-77.
1. Kentucky
Wins

: 129

Seasons

: 1943-55
In what should be a surprise to no one, college basketball's record for the longest home-court winning streak belongs to one of the sports' perennial blue bloods: the Kentucky Wildcats. Led by legendary head coach Adolph Rupp, the Wildcats won an unprecedented 129 straight home games from 1943-1955. But like we said before, "all good things must come to an end." And this exceptional piece of goodness came to an end on January 8, 1955, when the Wildcats were defeated by the Georgia Tech Yellow Jackets 59-58.
Statistics courtesy of SR/College Basketball and NCAA.org.