College Basketball: 5 Most Dangerous Teams This March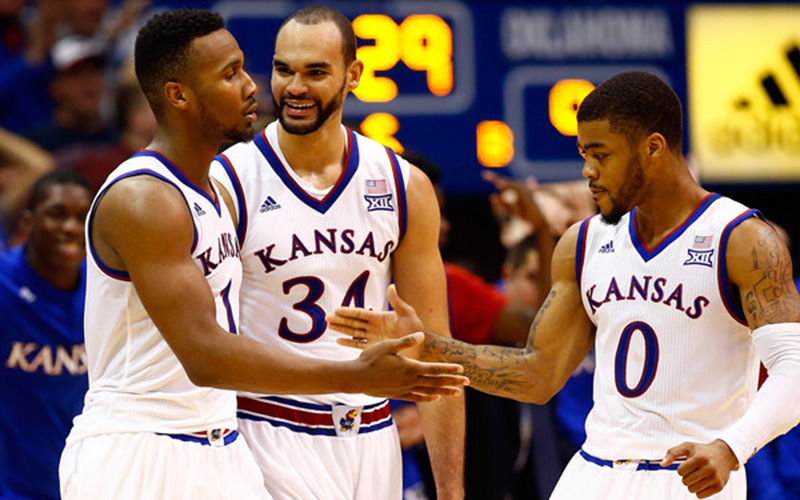 Potentially more than in any other sport, men's college basketball has demonstrated the importance of having momentum, which has historically led to some memorable championship runs. Unexpected champions like Connecticut in 2011 and 2014 have gotten hot at the end of the year to capture a title, not because they were the best team, but rather because they were the hottest team.
In a tournament format where a win-or-go-home situation is at play, the end-of-year momentum for any school can lead to a level of confidence that allows them to win game after game and create some unlikely Final Four berths. This season, that momentum could be more important than ever as D-I hoops prepares for the NCAA Tournament. That's because there is no clear-cut favorite to cut down the nets in Houston next month and parity is at an all-time high.
Therefore, the team that goes into the Big Dance with the most confidence and plays the best will have a great chance to make a run. With that said, we have the five hottest, most dangerous teams with the most momentum as the first round is about to tip-off this afternoon. We ranked the teams in ascending order of the momentum they've built.
5. Texas A&M Aggies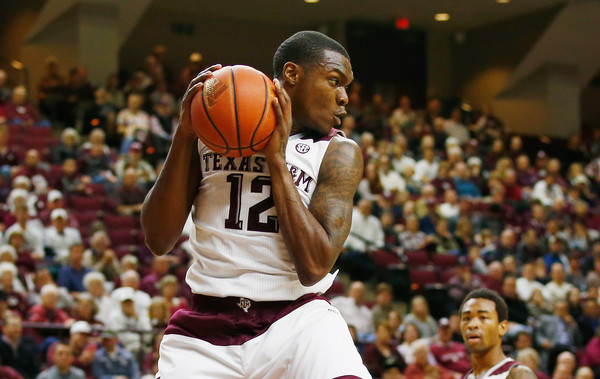 For the first part of the season, the Aggies rolled and even rose to an appearance in the top five of the AP Poll. Then, suddenly, the team began a downward spiral and started to lose their grip, as they lost five out of six games in late January to mid-February. After they lost their fifth game during that stretch, Texas A&M had anything but positive momentum. Since that point, however, few teams have played better than the Aggies.
Winners of their past five games, including a huge one against Kentucky, the Aggies have surged to the top of the SEC and rolled to a regular-season title with a win over Vanderbilt in their season finale on Saturday. It's likely A&M's momentum could lead them to multiple victories in the Big Dance. With a capable roster led by seniors Jalen Jones and Danuel House, the Aggies are a dangerous team that nobody wants to play right now.
4. Indiana Hoosiers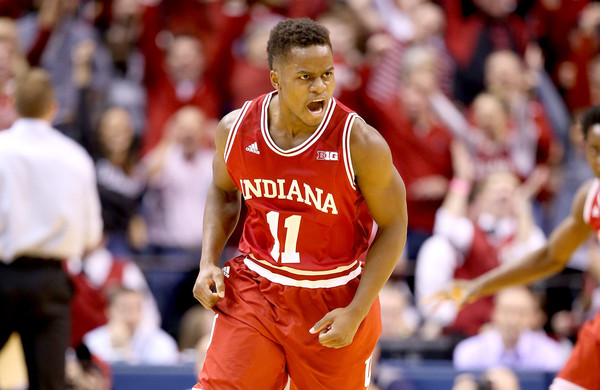 With a win over Iowa, the Indiana Hoosiers earned the outright Big 10 regular-season title. Has there ever been a more overshadowed regular-season conference champion in the history of the game? All season long, people have talked about Michigan State, Maryland, and even Iowa in the conference, yet it's the Hoosiers that stand alone at the top. The fact that they have been so overlooked, coupled with four straight wins (and a 14-3 overall conference record in a difficult Big 10), makes Indiana a threat to do big things this March. 
Really, aside from a couple of head-scratching non-conference losses to Wake Forest and UNLV and a loss to a not-so-great Penn State team in conference play, the Hoosiers have played outstanding basketball all season long. If this team keeps up its hot play behind Yogi Ferrell and James Blackmon Jr., there's no telling how far they can go.
3. Utah Utes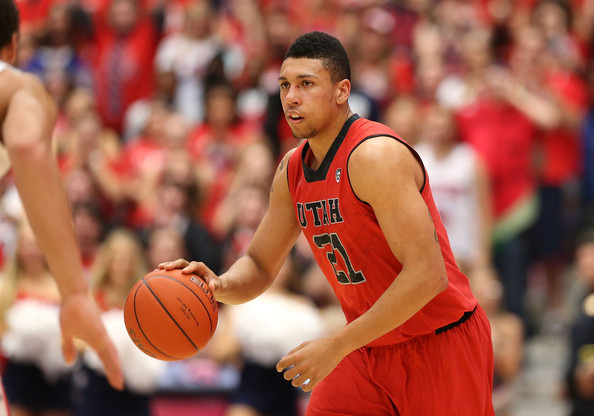 Few teams have surged in the latter stages of the season like the Utah Utes have. Since a difficult road trip that saw them lose to Oregon and Oregon State, the Utes came back to win six games in a row — highlighted by a big victory over conference heavyweight Arizona. When you look further, you see that Utah has played well for a longer stretch than it might appear: before those losses to the Oregon schools, the Utes had won five in a row, which puts them at 11-2 in their past 13 outings.
With that, no team from the Pac-12 is more dangerous than Utah. Even though Oregon appears to be the favorite in the conference, Utah's lineup, led by Jakob Poeltl and Jordan Loveridge, will have something to say in Vegas next week. Looking to build off of a Sweet 16 appearance last season, the Utes are hungry and playing well as the NCAA Tournament looms.
2. Michigan State Spartans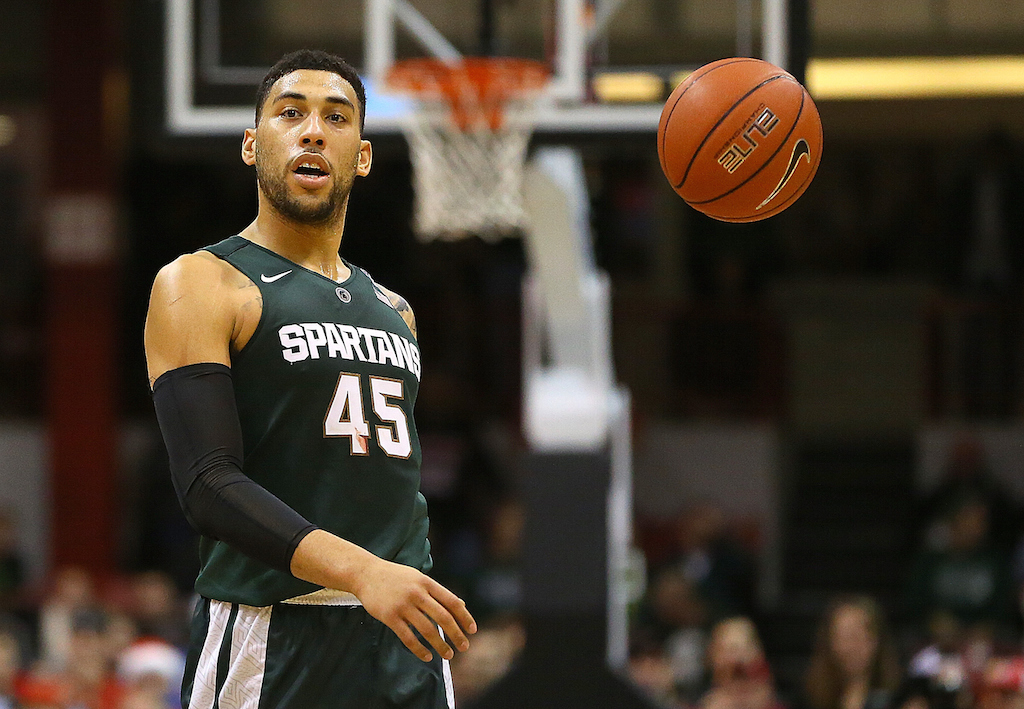 Currently ranked No. 2 in the AP Poll, it's no secret that Michigan State is playing their basketball of the season at the right time. Winners of five straight and nine of 10 overall, the Spartans have found their stride following a three-game slide earlier in Big 10 play. While they didn't finish on top of the conference in the regular season, their season finale at home against Ohio State (a stomp to the tune of 81-54) has them heading into the tournament with momentum that can only be matched by conference foe Indiana.
Leading the way for the Spartans is player of the year candidate Denzel Valentine and senior Bryn Forbes, two guys who know how to win in March. With their decorated history under head coach Tom Izzo, it's no surprise that Michigan State is such a strong team once again this season. However, they are playing some of the best basketball in the country right now and nothing may stop them from reaching yet another Final Four.
1. Kansas Jayhawks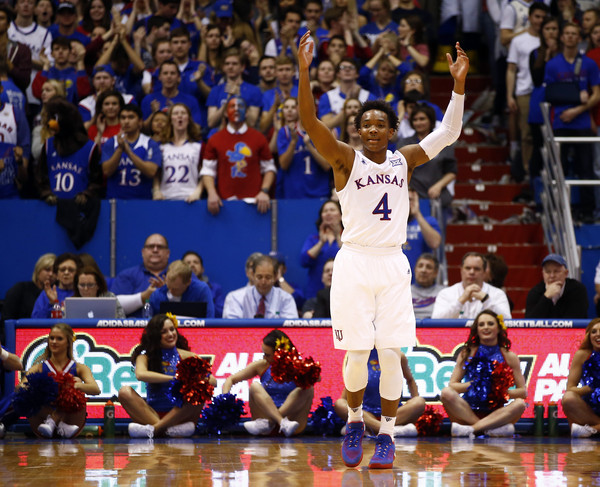 No. 1 and flying high, no team is playing better than the Kansas Jayhawks at this point in the season. After a mid-season stretch in which the team lost three out of five games, Kansas has surged to win their past 10 games to capture a 12th straight Big 12 regular-season crown. Despite the strength of the Big 12, it almost feels foolish to pick against the Jayhawks, and it's very possible they could continue rolling like a runaway train all the way to Houston.
The Jayhawks have used an experienced roster to find their success this season, led by Perry Ellis and Wayne Selden Jr. They have an array of players who can do damage, making them difficult for anybody to deal with. Of course, the team has had some recent postseason failures, but in a season lacking a true top team, Kansas could be that team. Not only are they potentially the best, but the Jayhawks are also the most dangerous.
Statistics courtesy of ESPN.com and SR/College Basketball.