College Basketball: 5 Highest Point-Scorers in Tournament History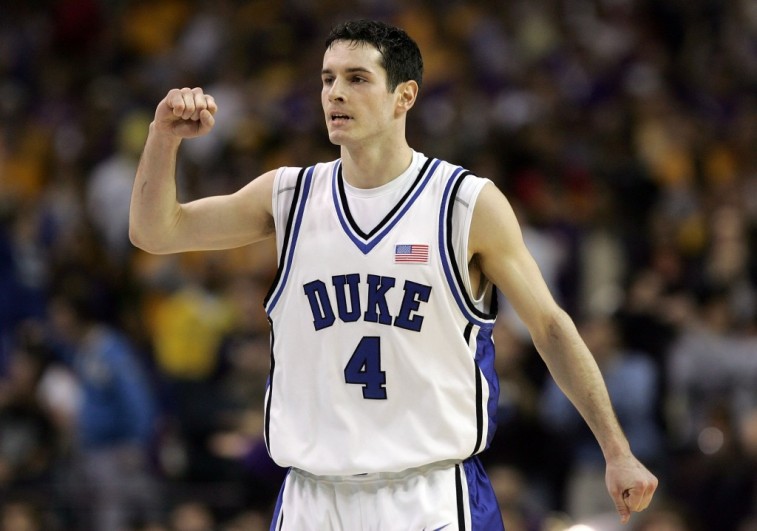 You can score all the regular-season points you want, but if you want to be remembered as one of the all-time greats in college basketball, then you better deliver in the NCAA tournament. This is where the spotlight shines the brightest and the immense pressure will either make you or break you. If you can't score buckets when the whole world's watching, then there's a good chance history won't hold a place for you.
In a time when a lot of players leave early for the pros, it's rare that they will get many chances to perform on the biggest stage. However, there was a time when most players stayed in school, and it was during this period that players had ample opportunity to cement their status among the elite. When it comes to the greatest scorers in March Madness history, these five players did it better than the rest.
5. Glen Rice, Michigan
Total points: 308
Years: 1986–89
Total games: 13
Sharpshooter Glen Rice harnessed his skills as a member of the Michigan Wolverines from 1986–89. During that span, Rice averaged 18.2 points and 6.4 rebounds per game, and shot a ridiculous 48% from three-point range. He would also put up some crazy numbers in the NCAA tournament, finishing with 308 points and 128 field goals in his four years. But it was during the 1988–89 season that Rice would secure his legendary status.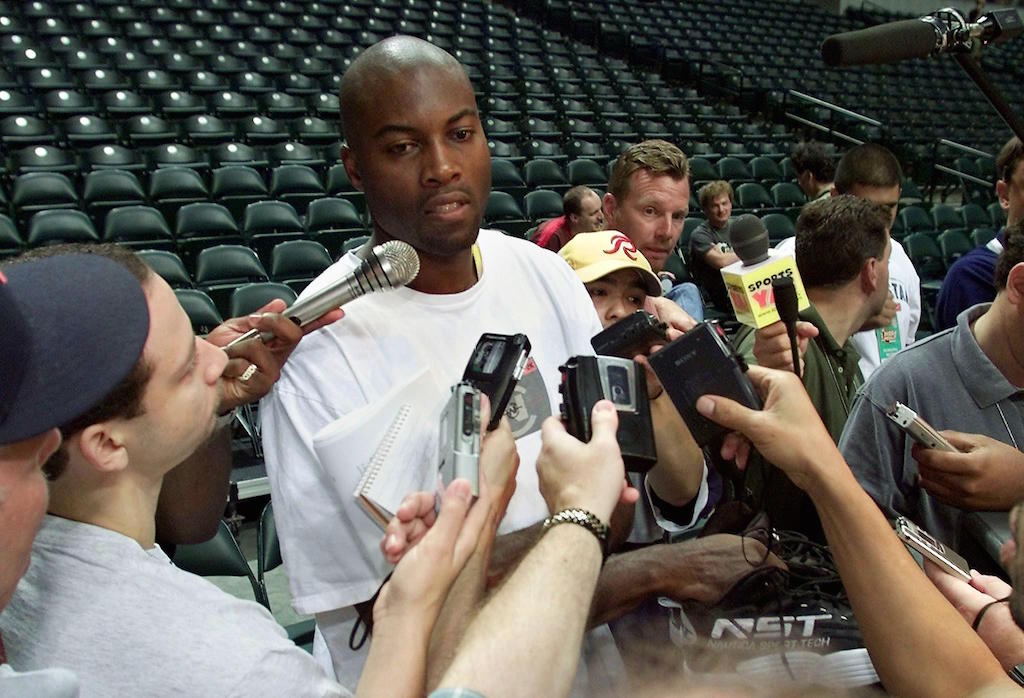 During this, his senior year, Rice put up 25.6 points per game, shot 51.6 % from behind the arc, and connected on 57.7% on all his field goals. Not only did Rice perform in the regular season, but he was also able to get it done once the Wolverines reached the NCAA tournament. With Rice leading the way, and eventually being named the tournament's Most Outstanding Player, the Michigan Wolverines shocked the world on their way to the 1989 title.
4. Oscar Robertson, Cincinnati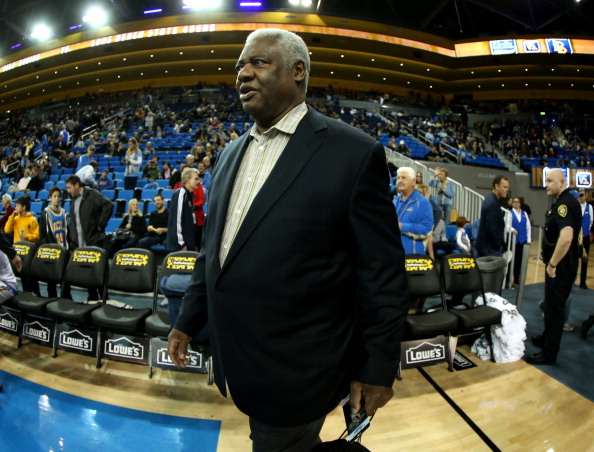 Total points: 324
Years: 1958–60
Total games: 10
Few individuals could play basketball better than Oscar Robertson. In his three-year career at Cincinnati, Robertson was a First-Team All-American in '58, '59, and '60. He averaged 33.8 points, 15.2 rebounds, and 4.8 assists per game, and connected on 53.5% of his field goals. On top of that, he thrived in the postseason for the Bearcats.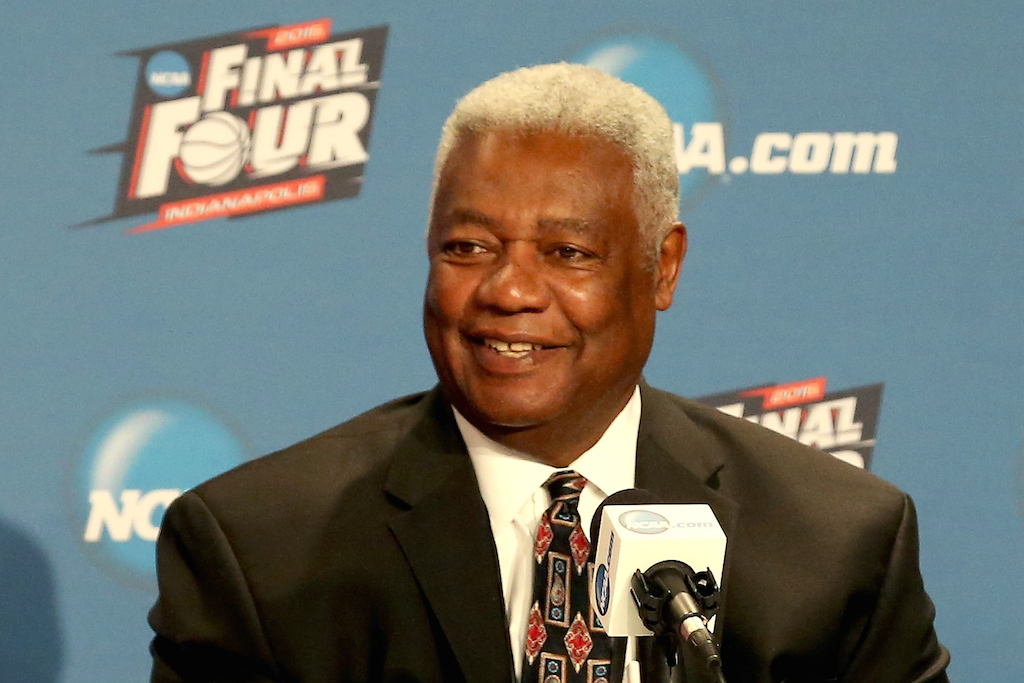 If there was a player who could pretty much do it all, it was Robertson. In the Big O's 10 career NCAA tournament games, he averaged 32.4 points per game and knocked down a total of 90 free throws. Considering the gaudy totals he had during his performances in the Big Dance, it's not shocking that Robertson would finish with a total of 324 from 1958–60.
3. Danny Manning, Kansas
Total points: 328
Years: 1985–88
Total games: 16
Big man Danny Manning played for the Kansas Jayhawks from 1985–88 and finished his career averaging 20.1 points and 8.1 rebounds per contest. He was a Second-Team All-American in 1985–86, and then was a First-Team selection the following two seasons. His tournament numbers reflect just how well he played when his team needed him the most. It wasn't just the 328 points in 16 games that made him special, it was how he could take a group of underdogs and lead them on an improbable run to NCAA glory.
In 1987–88, Danny and the Miracles overcame 11 losses on the year and became one of the most unlikely national champions in college basketball history. In the 1998 National Championship game, Manning scored 31 points and grabbed 18 rebounds, as the sixth-seeded Jayhawks took down the first-seeded Oklahoma Sooners 83-79. To the surprise of no one, Manning was named the tournaments Most Outstanding Player.
2. Elvin Hayes, Houston
Total points: 358
Years: 1966–68
Total games: 13
To call Elvin Hayes a monster during his time as a Houston Cougar would be a gross understatement. From 1966–68, Hayes averaged 31 points, 17.2 rebounds, and 13.1 field goals per game. He was a two-time Consensus First-Team All-American and won the AP Player of the Year award during the 1967–68 season.
In his final season at Houston, Hayes and his teammates fell short of winning a national championship. But their run to the Final Four only bolstered their crazy tournament numbers.

In 13 tournament games, Hayes dropped a total of 358 points and made 152 field goals. But he was much more than just a scorer; Hayes was a beast on the glass, where he secured a total of 226 rebounds and averaged 17.1 boards a game in the tournament. That's how you do it.
1. Christian Laettner, Duke
Total points: 407
Years: 1989–92
Total games: 23
Whether you hate him or not (and you probably do), you cannot deny that Christian Laettner was one of the greatest college basketball players of all time. In his four years at Duke, Laettner became a two-time All-American, an AP Player of the Year, a Wooden Award winner, a Naismith Award winner, and the man who wasn't afraid to take the big shot. And his affinity for clutch performances only increased once the Blue Devils were in the NCAA tournament. In fact, some were even iconic.
Laettner's college career was so unbelievable, that it appears almost fictional. Since he never left school early, Laettner had ample opportunities to play in the Big Dance, and he took advantage of every one of them. In 23 games, he scored 407 total points, made 128 field goals, and knocked down 142 free throws. But what was most impressive was that the dude won — a lot. Four years, four trips to the Final Four, and back-to-back National Championships in '91 and '92. It was good to be Christian Laettner.
Statistics courtesy of CBS Sports and SR/College Basketball.