College Basketball: Is Dayton a Legitimate Contender Come March?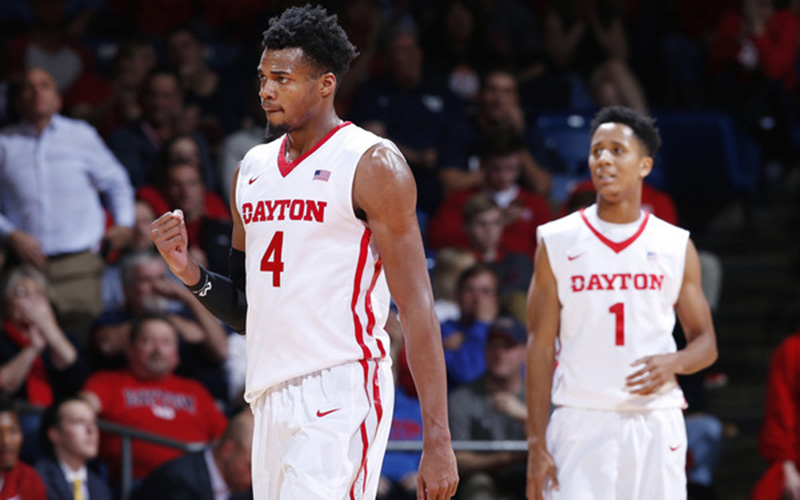 Every March, we expect the unexpected to happen in the Men's NCAA Tournament. While many of us have our favorite schools, almost everyone loves a good underdog story when their team is out of the running. No championship event in sports sets the stage better for such a story than the NCAA Tournament. Schools such as Wichita State (2013), George Mason (2006), Butler (2010, 2011), and VCU (2011) have stunned the usual favorites in past seasons to make unbelievable appearances in the Final Four.
While none of those teams ended up winning a championship, they stole the attention of sports fans across the nation and their runs will not be forgotten. This season, with the unprecedented parity that is sweeping the sport and with the lack of a true favorite, plenty of "underdog" schools seem like good candidates to shock the nation and make a Final Four run. None of those schools, however, have as interesting of a case as the Dayton Flyers.
As the No. 15 team in the most recent AP Poll, the Flyers are in a position to receive a high seed come tournament time, which would indicate that they don't fit the build of an underdog story. However, when you break down the history of this team, it's easy to understand why Dayton could be seen as a sleeper. Let's take a look at the Flyers' resume to see if they have a legitimate shot to make a run in March as a team coming from a non-power conference.
Controlling the A-10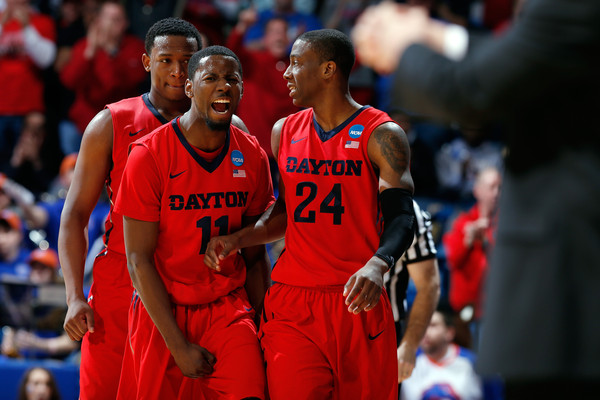 Dayton hasn't won the Atlantic-10 conference's regular-season title since the 2003-04 season, but they are cruising in conference play in 2015-16. They've only lost one conference game (albeit to lowly La Salle) and were recently riding a nine-game win streak, all against conference opponents. Wednesday's road loss against fellow conference contender Saint Joseph's hurt, but the Flyers still hold a share of the lead in the A-10, as their in-conference record sits at 11-2.
In reality, the main roadblock in their path to clinching that title comes in the form of usual conference heavyweight VCU in the season finale. If Dayton is able to win the A-10, that feat would hold more significance than one might think. This is a conference that has consistently produced multiple NCAA Tournament teams for the past several seasons and has also produced teams capable of making those deep tournament runs. Even though the conference isn't as strong this season, winning the A-10 would be a testament to the strength of this Flyers team.
Significant wins
Outside of conference play, Dayton has experienced its share of ups and downs. They beat an Iowa team that is currently highly ranked in the polls, before losing in blowout fashion to another current top 10 in the form of Xavier. Then, they bounced back to upset a Vanderbilt team that was ranked at the time on the road, which had their momentum trending upward. In their very next contest though, the Flyers suffered a close loss to a good Chattanooga club to bring them back to earth.
Aside from those big contests, Dayton also pulled in solid wins against a potential NCAA Tournament team and SEC club in Alabama and another SEC school in Arkansas during non-conference play. Those results prove that Dayton has not only been matched up against good teams this season, but it also shows that they can beat quality opponents. There is probably no better indicator of Dayton's ability to make a March Madness run.
The players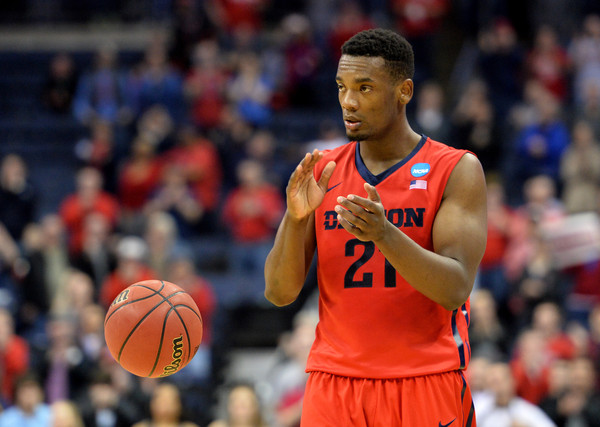 Of course, you need talented players who can produce on the floor if you want to make a run in March, and Dayton has plenty of talent on their roster this season. Transfer Charles Cooke leads the team with 16 points per game. Kendall Pollard, Dyshawn Pierre, and Scoochie Smith are all experienced upperclassmen who also score in double figures. That experience, by the way, is key to this team because back in 2014, several of the players on Dayton's current roster were a part of a memorable run to the Elite Eight as a heavy underdog. Therefore, this team is no stranger to pulling off huge upsets and they know what it takes to win games in March.
Overall, Dayton has put themselves in a great position to get a high tournament seed if they continue to play as well as they have to this point in the season. That high seed could allow them to win some games and make some momentum in the tournament, which could create a surprise shot at a Final Four berth for a school that has never won an NCAA title and hasn't been to a Final Four since 1967. They surely won't surprise any of their opponents, but as a school without much national exposure, the Flyers are this year's perfect underdog story.
Statistics courtesy of ESPN.com, SR/College Basketball, and NCAA.com.