College Basketball: The Big 12 Favorite
In the recent history of the Big 12, the race for the regular-season crown generally comes down to one team and one team only: the Kansas Jayhawks. Since head coach Bill Self arrived in Lawrence for the start of the 2003-04 season, Kansas has won at least a share of the conference regular-season title in 11 straight seasons. It's been an unprecedented run of success for one of the historic powers in men's college basketball, but the 2015-16 season (to this point) is lacking any sort of assurance that the Jayhawks will continue that streak.
Here in mid-February, six Big 12 teams are within two games of the conference lead with only seven games of conference action left (before the Big 12 tournament, of course). The Jayhawks (unsurprisingly) are one of the schools right in the thick of things, but the remaining weeks will tell us a lot about all of the conference heavyweights. Let's break down those top six clubs and determine who the favorite should be and who will most likely come out on top.
Iowa State
The Cyclones have been an incredibly difficult team to figure out in 2015-16. After starting the season with high expectations, they went 11-1 in non-conference play and looked like a team that would be a serious threat in the Big 12, earning solid wins against Iowa and Colorado in the process. Then, to begin conference play, Iowa State lost three of their first four contests before turning things around to four straight Big 12 games, including huge wins against Kansas and Oklahoma.
A road contest against SEC foe Texas A&M served the Cyclones another defeat before losing to conference rival West Virginia. Most recently, they lost to Texas Tech (a bad loss) to put their record at 17-7 overall (6-5 in conference action), putting them in sixth place. Big games against Texas, Baylor, West Virginia, and Kansas remain over their final seven, so it's obvious that Iowa State needs to right the ship soon if they want to win the Big 12. It's possible with the talented Georges Niang, but it would take a near miracle at this point.
Texas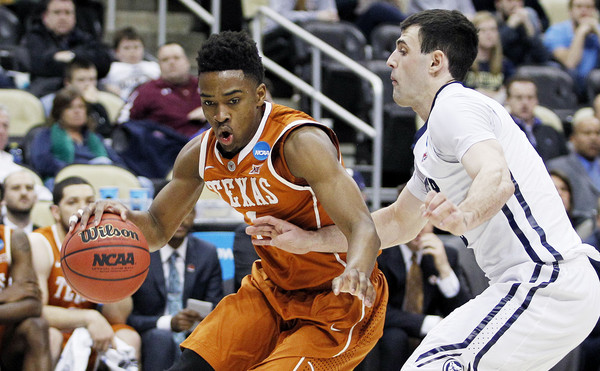 The Longhorns' season has been a near polar opposite of Iowa State's, as Texas lost three out of their first five games to begin the season before turning things around. They had a huge win over North Carolina that created some momentum during their non-conference schedule. During Big 12 play, Texas has really begun to make strides. They had a couple terrible losses against Texas Tech and TCU, but have since earned big wins over Iowa State, West Virgina, and Baylor while losing to heavyweights Kansas and Oklahoma (the latter in a game they were oh-so-close to winning).
Overall, the Longhorns sit at 16-8 and 7-4 in conference play, which is good for a fourth-place tie with Baylor. Their last seven-game stretch is as challenging as anybody's, but it will provide opportunities to rise with games against Iowa State, West Virginia, Baylor, Oklahoma, and Kansas. They'll need Isaiah Taylor to continue to play big, but their chances are better than you'd think.
Baylor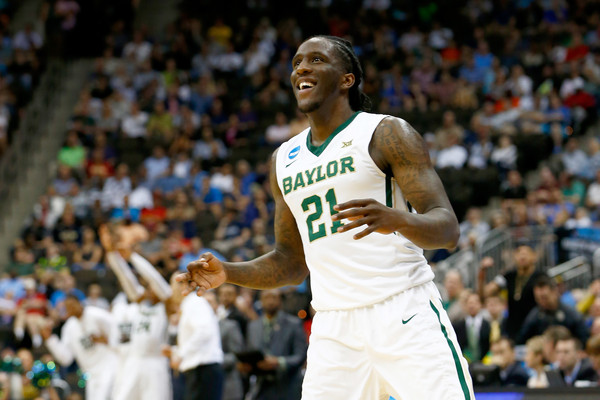 The Bears haven't had any bad losses in their 18-6 start to the season (7-4 in Big 12 play), but they also lost several marquee games that could have put them in a more favorable position at this point. Losses to a good Oregon team, Texas A&M, Kansas, Oklahoma, Texas, and West Virginia slipped through Baylor's hands, putting them in that fourth-place tie with the Longhorns.
As with almost every other team in the conference, the Bears' remaining schedule is loaded with big-time contests that will determine their fate. They'll get Texas and Oklahoma on the road while Iowa State, Kansas, and West Virginia will travel to Waco, Texas. If Baylor can finally step up and win these big games, they could very well win the regular-season title. We'll see if Taurean Prince and company are ready for the challenge.
West Virginia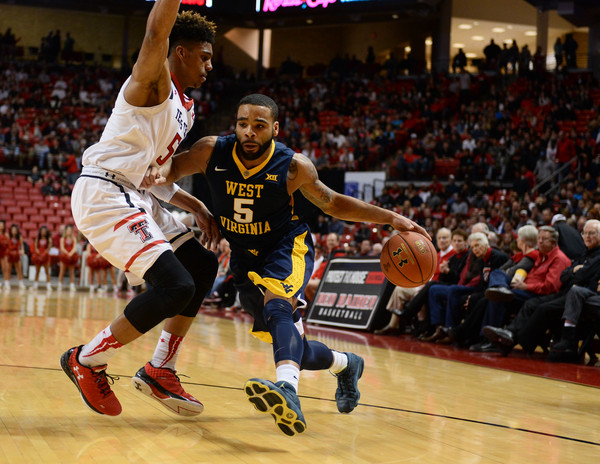 West Virginia might be somewhat of a surprise contender in the Big 12, but they could legitimately walk away with the regular-season crown. A couple of non-conference defeats and three conference losses has the Mountaineers' record at 19-5 overall and 8-3 in conference (tied for first). They were close to defeating Oklahoma earlier this season and recently gave Kansas a battle (after beating the Jayhawks earlier), so it's clear that the Mountaineers can hang with big dogs in the conference.
They'll have opportunities to get more huge victories with road contests against Texas and Baylor as well as home games against Oklahoma and Iowa State to end the season, so it's still more than possible for West Virginia to pull out the crown, especially with a balanced roster led by Jaysean Paige.
Kansas
As you'd expect, Kansas is tied atop the Big 12 with Oklahoma and West Virginia at 8-3 in conference play (20-4 overall). At times this season, the Jayhawks look vulnerable. At other times, they look like the best team in the country. Big wins against Baylor, Oklahoma, Kentucky, and West Virginia fueled their success, but losses to that same West Virginia team as well as Oklahoma State, and Iowa State brought Kansas back down to earth.
Potentially the biggest showdown of the season will occur this Saturday in the Kansas-Oklahoma rematch on the Sooners' court, which could determine the winner of the Big 12. Other contests against Baylor, Texas, and Iowa State will determine a lot as well, however. With an experienced lineup led by Wayne Selden Jr. and Perry Ellis though, it's tough to pick against the Jayhawks.
Oklahoma
The Sooners are definitely the biggest threat to end the Jayhawks' run of excellence in the Big 12, and their experienced roster is the reason why. Led by Player of the Year favorite Buddy Hield, Oklahoma has an array of talented upperclassmen who want nothing more than to win the conference and national title this season. Big wins against teams like Villanova (the current No. 1 team in the game) prove that the Sooners are legit, but if they want to win the Big 12, they have to avenge their close loss to Kansas in Saturday's rematch.
They'll also have to survive contests against Texas (who nearly beat them the first time around), West Virginia, and Baylor to end the season. Just like Kansas though, it's incredibly difficult to bet against Hield and company. Any of these six schools could win the Big 12. They all have talent, they all have great coaches, and they all have opportunities for big wins.
However, we believe it will ultimately come down to Oklahoma, Kansas, and West Virginia, who are all currently tied for the conference lead. Oklahoma still plays the other two, which puts them in a great position to win the crown. However, Kansas will probably find a way to end up with at least a share of the title. Regardless, the conference tournament should be exhilarating, and all of these teams have a chance to make serious noise come March.
Statistics courtesy of ESPN.com and SR/College Basketball.