College Basketball: Which Team Will Win the Pac-12?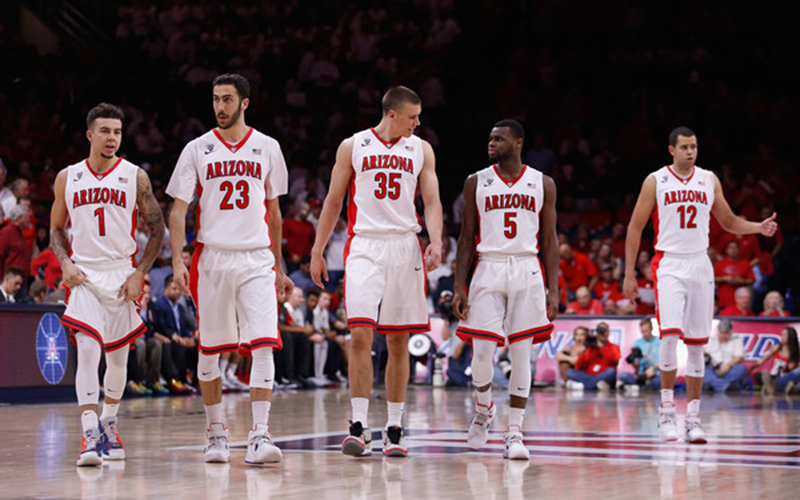 With the 2015-16 men's college basketball season now being firmly entrenched in the month of February, each game holds more meaning. In terms of conference standings across the nation, that fact couldn't hold more truth, as most of the major conferences still have tight races that could see several teams earn conference crowns.
One of the more interesting, competitive battles comes in the Pac-12, where six teams are currently within two games of the conference lead. Here, we break down each of those six competitors in the conference to see which one should end up on top when all is said and done in the regular season.
Arizona Wildcats
Arizona is the usual favorite in the Pac-12, but the Wildcats have struggled a bit this season, as they currently own a 6-4 conference record (last season, they had two conferences losses for the entire year). That record places the Wildcats in a position where they can't afford to lose many more — if any — of their remaining eight games in league play if they want to win the conference title.
Before the end of the season, Arizona will challenge other teams in contention for the league title, such as Colorado, Washington, USC (who the Wildcats lost to earlier this season), and Utah. The Wildcats have plenty of talent to win a majority of those games, with seniors Ryan Anderson, Gabe York, and Kaleb Tarczewski leading the charge. However, with four conference losses already, it feels unlikely that Arizona will take home another Pac-12 regular season title.
Colorado Buffaloes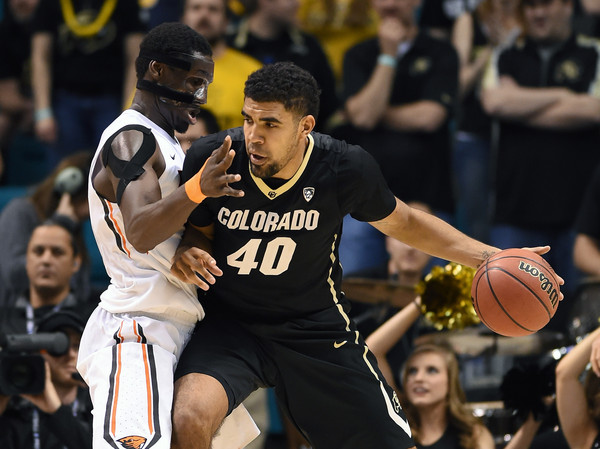 The Buffaloes have been a solid team in 2015-16, owning a 17-6 record through 23 games played, one of the best marks in school history. The team also holds a record of 6-4 in Pac-12 play, which currently has them in a tie for fourth in the conference. Colorado doesn't have the most impressive resume in terms of wins, but they did knock off current Pac-12 leader Oregon earlier this season (although the Ducks won the rematch on Thursday night).
This is a team that does the little things well though (they lead the conference in free-throw shooting), and they have a chance to beat anybody they face. With senior Josh Scott providing a legitimate force down low, as well as the solid play of sophomore guard George King, the Buffs could shock people and win the Pac-12, although they will have to get through teams like Arizona, Washington, and Utah before season's end.
Utah Utes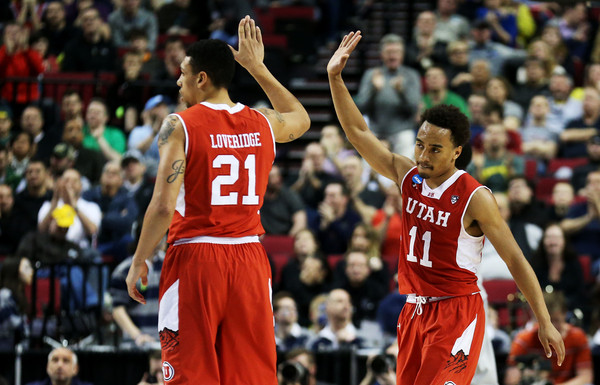 Utah sits with a record of 17-6 overall and 6-4 in conference play, good enough for a fourth-place tie in the Pac-12. The Utes had several chances to pick up marquee wins during their non-conference schedule, as they played the likes of Miami, Duke, and Wichita State. They were able to knock off the Blue Devils, which spring-boarded their expectations in the Pac-12.
Losses to a bad Stanford team and an underachieving California squad (as well as a stunning defeat against Oregon State on Thursday) has set the Utes back, however. Down the stretch, Utah will need big wins against Oregon (who they lost to earlier this season), Arizona, Washington (who they beat earlier), and Colorado (who they also beat) if they want to finish at the top of the conference. It's not impossible, especially with the talent of Jordan Loveridge and Jakob Poeltl, but it's an uphill battle for the Utes.
USC Trojans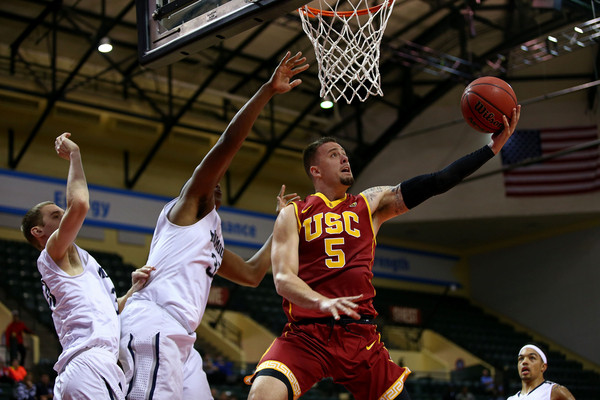 USC has really come out of nowhere to find themselves near the top of the Pac-12 through nine conference games played so far this season. Just a year ago, the Trojans finished with a record of 12-20 overall (3-15 in conference) but in 2015-16, here they are at 18-5 and 7-3 in conference. The team isn't short on impressive victories this season either, as they knocked off Wichita State early in the season and shocked Arizona in a four-overtime win last month.
A rematch against the Wildcats along with battles against Colorado, Utah, and Oregon still loom, but the Trojans appear to have as good a shot as anyone to win the Pac-12. That's because USC is a squad that plays together and doesn't rely on any one individual on any given night. They have six players scoring in double figures this season, owning one of the most balanced rosters in the Pac-12.
Washington Huskies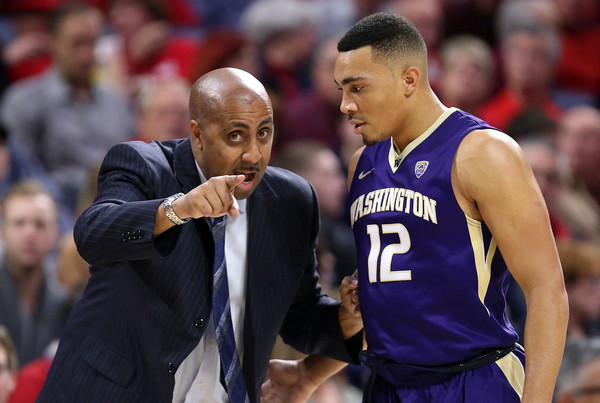 Washington is yet another team with three conference losses, although their non-conference struggles have them behind the eight-ball when compared to their Pac-12 competition, as their overall record sits at 15-7. Bad losses to Oakland and UC Santa Barbara were inexcusable for the Huskies, but they've tried to make amends for those defeats in Pac-12 play. Their most impressive conference win came against Colorado a couple of weeks ago, but Washington really could have used wins against Arizona, Utah, and USC as well.
Still, the Huskies have a shot to finish on top of the conference, as they have an opportunity to earn key wins against the top teams in the Pac-12. This Saturday brings a rematch against Arizona to begin a three-game stretch that includes Colorado and Utah. Washington will also get Oregon before the end of the season. They'll need to win a high-majority of their remaining games if they even want to make the NCAA Tournament. Scoring stud Andrew Andrews will be a key to that necessary surge.
Oregon Ducks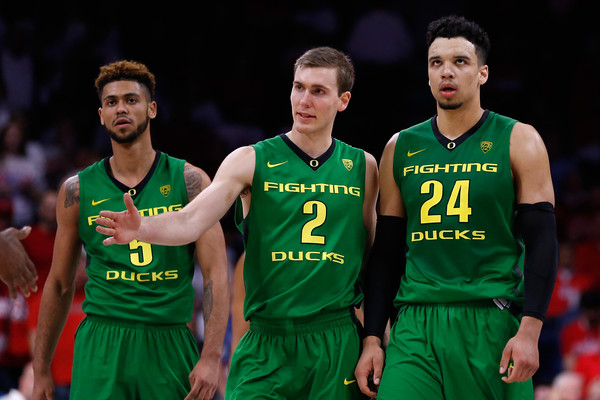 The Ducks have emerged as the team to beat in the Pac-12, even if it's by a slight margin. Their record sits at 19-4 (8-2 in league play), which currently gives them a one-game edge. The Ducks have beaten the likes of USC, Arizona, and Utah, but did lose to Colorado in their first meeting before winning Thursday's rematch.
In reality though, a big reason you have to like Oregon's chances to win the conference is thanks to their easier schedule down the stretch. Yes, they will have to deal with Utah, Washington, and USC, but two of those games will be played on their home court and their other contests are more than winnable. A talented roster with Dillon Brooks, Elgin Cook, and Tyler Dorsey puts Oregon in great position to win the Pac-12.
Ultimately, the Pac-12 regular season champion won't be decided until the final days of the season and any of these six competitors could unsurprisingly end up on top of the conference. Whatever happens with the regular season title won't change the fact that the Pac-12 tournament is sure to be one of the more exciting conference tournaments in the nation, but we think that the Ducks should prevail. Further, the Pac-12 should be well represented in the NCAA tournament with these six teams all having a great chance to qualify for March Madness.
Statistics courtesy of ESPN.go.com and SR/College Basketball.