College Basketball: Why Buddy Hield Will Be Player of the Year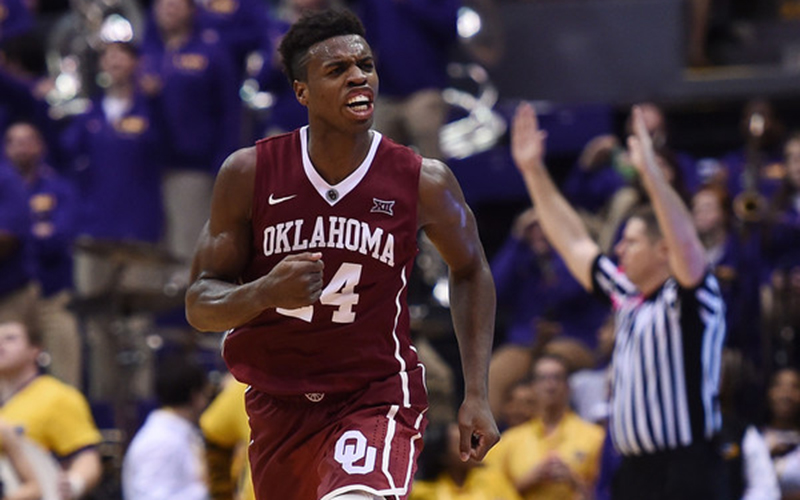 Saturday, January 30, 2016, the first weekend (since September) without significant NFL action, left the door open for "other" sports' marquee matchups to take center stage. Of course, the NBA season has been getting interesting, with the Golden State Warriors crushing nearly everyone on their way to a potentially historic campaign. On this day though, for this weekend, it was time for those who don't get paid to play basketball to be in the spotlight.
Luckily, and somewhat by accident, the NCAA had the perfect matchup for those bright lights this past Saturday; one that saw two of the top talents in college basketball face off against one another. The game was between LSU and Oklahoma, but the attention was given to two budding superstars, the Tigers' Ben Simmons and the Sooners' Buddy Hield.
Simmons, a freshman from Australia, has received a ton of media attention thanks to his unquestionable talent — likely leading to a No. 1 pick in next summer's NBA Draft. His counterpart on Saturday had a much different path to stardom, as Hield improved his game dramatically over the course of his four years in Norman, Okla. The matchup between the two schools involved a lot of build up and it did not disappoint, as the outcome wasn't decided until the final buzzer.
While Simmons' performance was solid — 14 points and one crazy-good dunk — it was Hield that stole the show. Hitting clutch shot after clutch shot, Hield scored 32 points to lead the Sooners to a two-point victory. With another spectacular performance under his belt, Hield has likely distanced himself from Simmons and the rest of the pack in the race for the annual John R. Wooden Award, which recognizes the game's top player. Here are three reasons why Hield will walk away with the award at season's end.
Scoring, scoring, and more scoring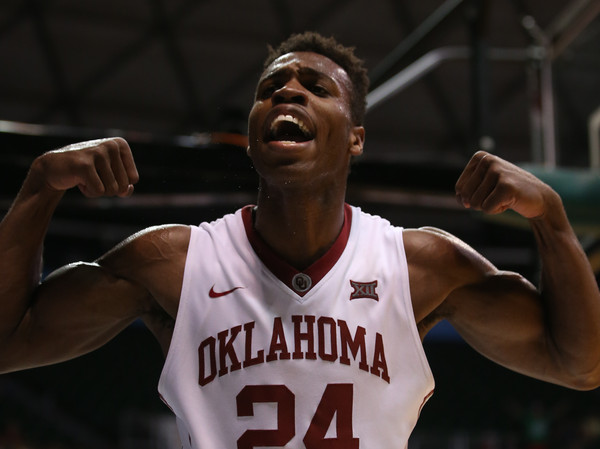 Hield is a scoring machine, and it's evidenced by more than just his performance against LSU this weekend. That 32-point outburst wasn't even his highest of the 2015-16 season, as Hield went for 46 against Kansas about a month ago. All in all, Hield has 15 20-plus point performances this season. (Oklahoma has played just 20 games so far.) Eight of those games saw him score over 30 points. Hield's scoring onslaught ranks him second in the nation in points per game with 26.2 — and first among major conference players.
The way Hield scores is also impressive. He hits more than 52% of his three-point shots, which is good for sixth in D-I. He also hits more than 52% of his two-point field goals and more than 90% of his free throws. Basically, Hield can shoot from anywhere on the court, making him one of the more efficient scorers in the game.
Equally important, Hield scores when it truly matters. In the game against LSU, the Sooners were on the brink of losing, down by 14 in the second half to the Tigers. That's when Hield stepped up his game, as he scored 21 of his 32 in the second half to lead Oklahoma to the victory (all three-pointers). Being a clutch scorer is more important than scoring a bunch of points, but Hield does both of those things better than anyone in the nation.
More than a scorer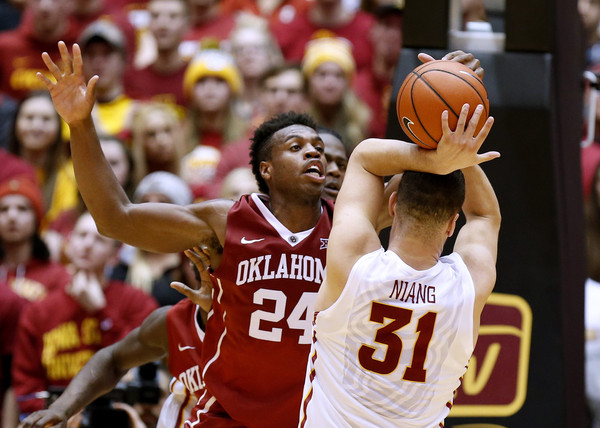 Understandably, Hield receives a lot of attention for his point totals. However, he's far more than just a scoring machine for Oklahoma. Hield averages 2.5 assists and nearly six rebounds per game. Those rebounding numbers are good for third on the Sooners. The senior does all that work while averaging the most minutes per night on the team, as he is usually on the floor for 34 out of 40 minutes per game.
On defense, Hield also does good work. He gets about 1.4 steals per game and also gets his fair share of blocks. Above all else though, Hield's value as a leader on the court is undeniable. He plays with an intensity and a love for the game that pushes his team through adverse times and helps them be successful.
Leading a great team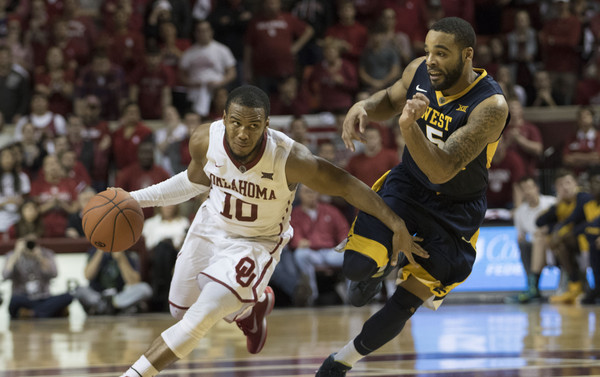 Oklahoma is the No. 1 team in the nation, and while Hield is certainly a big reason why, the Sooners are far from "Hield-or-bust." The team has three other players scoring in double figures, and they all know how to make clutch plays (see Isaiah Cousins' game-winner against LSU). With a roster loaded with experienced upperclassmen, the Sooners know how to play together and they thoroughly trust one another. At the end of the day, of course, Oklahoma wouldn't its current level of success without their star scorer.
The fact that Hield has led the Sooners to such a terrific start — especially with March only a handful of weeks away — puts the icing on top of his Wooden Award case. Unless Hield fades down the stretch, which is highly unlikely, he should run away with Player of the Year honors. And with Hield in the spotlight, we should be in for a crazy NCAA Tournament.
Statistics courtesy of ESPN.go.com and SR/College Basketball.