College Basketball's 4 Worst Early-Season Upsets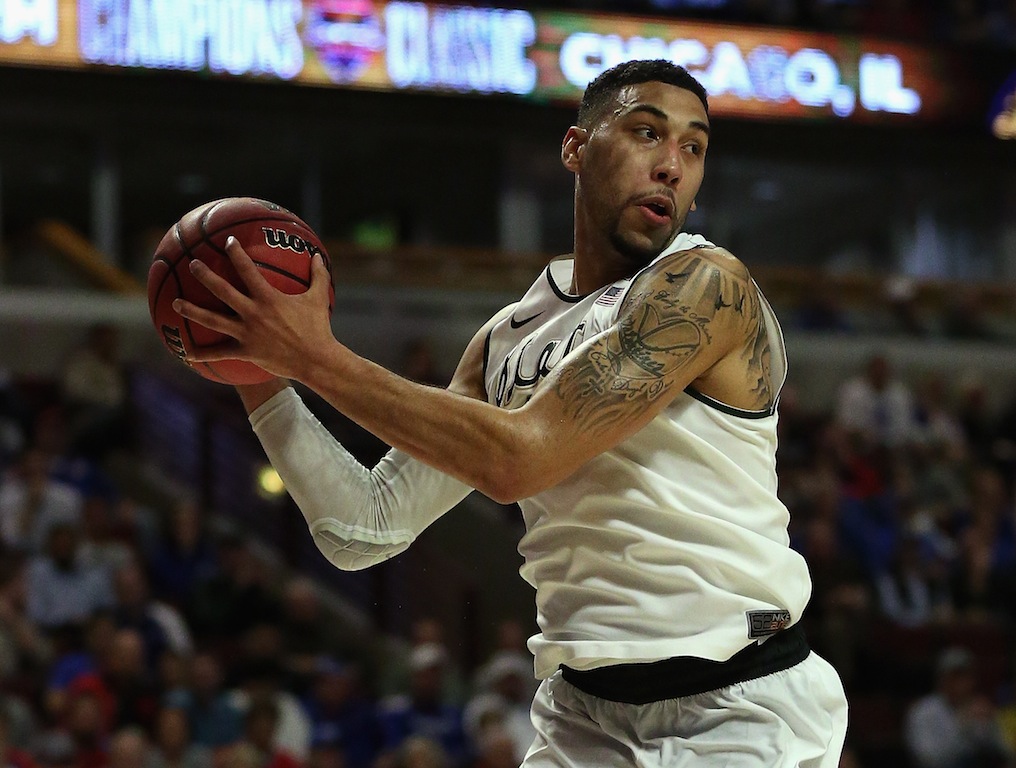 Everyone knows that the most exciting period in the college basketball season takes place in March, after all, that's when the 'Madness' unfolds. However, the way teams play in the beginning stages of the season will be crucial in assessing how — or if — they'll be able to handle the demands of the craziness that is the NCAA tournament.  If we're looking for some early indicators of such, perhaps we should turn our attention to the upsets.
The 2015-16 college basketball season has only just begun and already some of the heavyweight contenders have found themselves on the losing end of games they were expected to win. And like everyone else who follows the sport closely, we couldn't have been more surprised. It's important to note that we're in no way suggesting these squads won't be able to rebound from by the time March rolls around. On the contrary, we think most of them will. That said, when a team manages to pull off a surprising victory we've got to give them their due.
Here's a look at the four biggest early-season upsets in college basketball.
1. Western Illinois With the Big Win Over Wisconsin
After falling just shy of a national championship last season, the Wisconsin Badgers entered the 2015-16 season as the No. 17 ranked team in the country. Unfortunately for them, none of that seemed to impress the Western Illinois Leathernecks. Behind 20 points from senior guard J.C. Fuller, who shot 8 for 13 from the field and was a perfect four for four from three-point range, the Leathernecks stormed into the intimidating environment of the Kohl Center and upset the Badgers 69-67 in their season opener. Looks like Bo Ryan and company will have to step up their game if they hope to make another magical run in March.
2. George Washington Upends Virginia
Despite getting a game-high 28 points from senior guard Malcolm Brogdon, the No. 6 ranked Virginia Cavaliers were upset by the George Washington Colonials 73-68. Considering the Cavaliers only managed to lose four games all of last season, it's pretty shocking to see them drop one of their first two in 2015-16. We guess a lot can happen in a year.
3. Michigan State Comes Back to Beat Kansas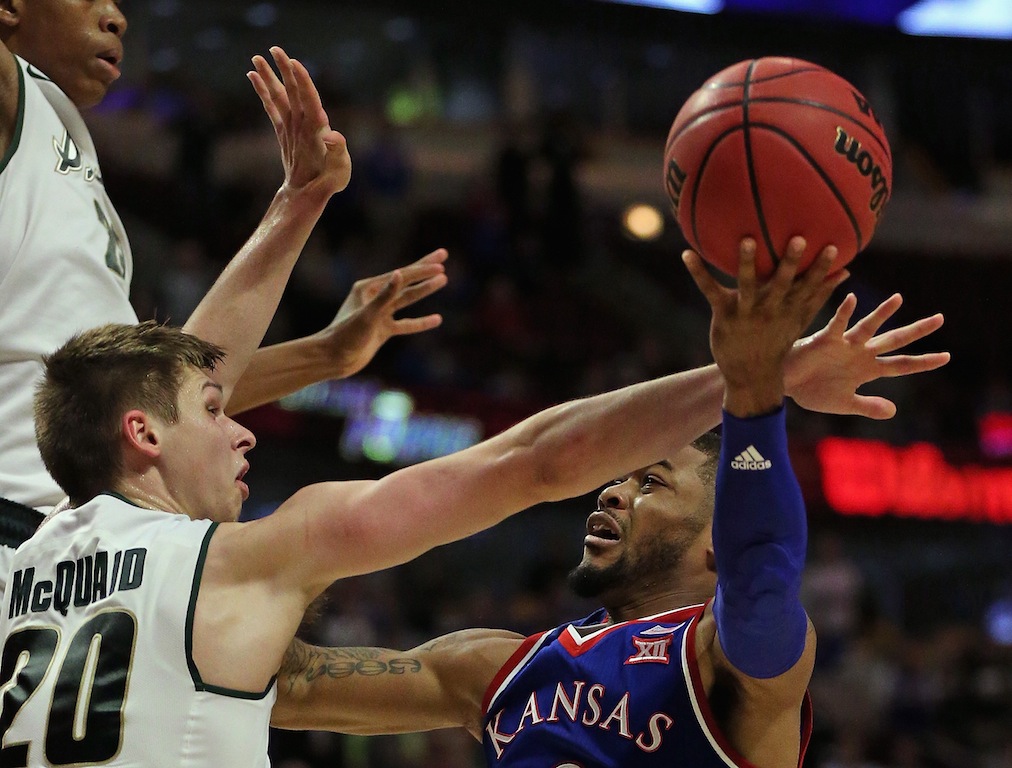 Based on the pedigree of each of these programs, you might not think Michigan State's 79-73 win over Kansas constitutes much of an upset. However, when the No. 13 ranked team in the country upends the No. 4 ranked team, it'd be wrong not to at least acknowledge such a statement victory. On top of that, Michigan State's Denzel Valentine finished the game with 29 points, 12 rebounds and 12 assists — the 13th triple-double in school history — on his way to helping the Spartans overcome three separate double-digit deficits, including an 11-point hole with just under 10 minutes left to play. Talk about a great start to the new season.
4. Tulsa Topples Wichita State

Contrary to its name, Wichita State is not going to shock anyone anymore. This program has been legit for quite some time now and, as a result, should expect to get its opponent's best shot each and every time it steps on the floor. Which is exactly what happened when coach Gregg Marshall and the rest of the Shockers faced the Tulsa Golden Hurricane.
Thanks to 20 points from guard Shaquille Harrison, Tulsa managed to take down the No. 9 ranked Shockers by a score of 77-67. We guess, in the end, the only ones shocked by this particular outcome was us — and most likely the rest of the college basketball community as well.
All statistics are courtesy of SR/College Basketball and ESPN.go.com.