NBA
5 College Coaches Who Can Produce Top NBA Draft Picks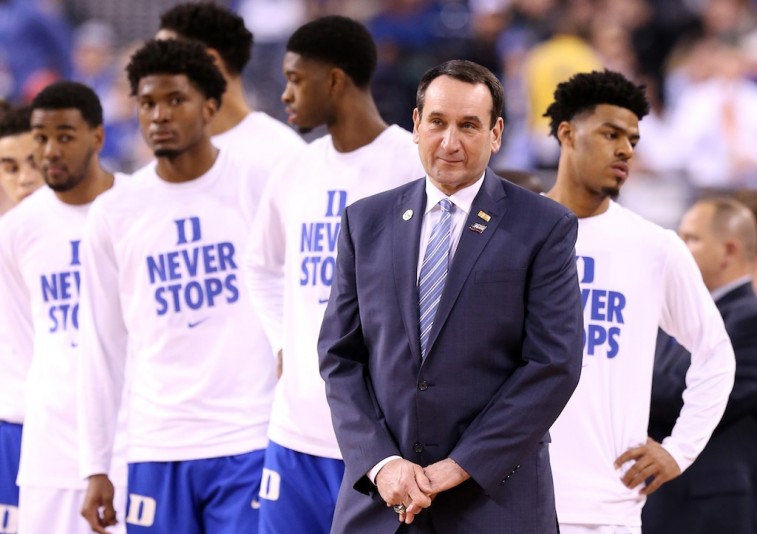 We cannot understate how special the NBA Draft always is for these young, college basketball players. This event is but a moment in their journey to the next level. The truth is, they've been preparing for this dream for most of their lives.
You don't make it to the NBA without putting in the necessary work. Hours of blood, sweat, and tears go into perfecting a craft that has the ability to change a person's life forever. On top of the heavy workload, one important decision that a young player makes, which can ultimately help decide their NBA fate, is what college they will attend. After all, some programs are better than others for preparing individuals for the next level.
For instance, former Florida Gators coach Billy Donovan had been exceptionally success at producing NBA talent. Since 2000, eight of Donovan's players had been taken in the first round of the NBA draft. Combined, these individual have produced an average of 36.3 win shares. That is the highest total of any coach that's produced at least five first-round draft picks since 2000 (and there have been 17 coaches).
Aside from winning national championships, getting players ready to make that leap to the next level is a crucial part of any big-time college basketball coach's job. Billy the Kid did good work, but he's certainly not the only one. Based on the number of players taken in the first round of the NBA draft since 2000, here are the five best NCAA coaches of NBA talent.
5. Jim Calhoun
First-round draft picks: 12
Jim Calhoun will always be known for the incredible work he did at the University of Connecticut. After taking over the program prior to the 1985-85 season, Calhoun would eventually turn the Huskies into a national powerhouse. During his tenure on the UConn bench, Calhoun would rack up 629 wins (877 total for his career), four trips to the Final Four, and three national championships.
While he is no longer running the program — that task belongs to Kevin Ollie — Calhoun was exceptional at getting his players in prime draft position. Since 2000, Calhoun produced 12 first-round picks. Not all of them panned out (see Emeka Okafor and Hasheem Thabeet), but some have certainly found a place at the next level (see Rudy Gay and Kemba Walker).
4. Bill Self
First-round draft picks: 15
What Bill Self has done since taking over the Kansas Jayhawks in 2003 is nothing short of incredible. After all, how many people can say they've won 12 straight conference titles? Not many. On top of his .759 career winning percentage, two Final Four appearances, and a National Championship in 2008, Self has also sent plenty of players to the NBA.
In fact, he's produced 15 first-round picks since 2000. Out of those players, nine were selected in the lottery. Unfortunately, while the Kansas coach has made a habit of getting his players picked in the first round, none of those individuals have produced more than 15 wins shares in their career. However, if Andrew Wiggins keeps progressing and center Joel Embiid can finally show the world what he's made of, that could very well change.
3. Roy Williams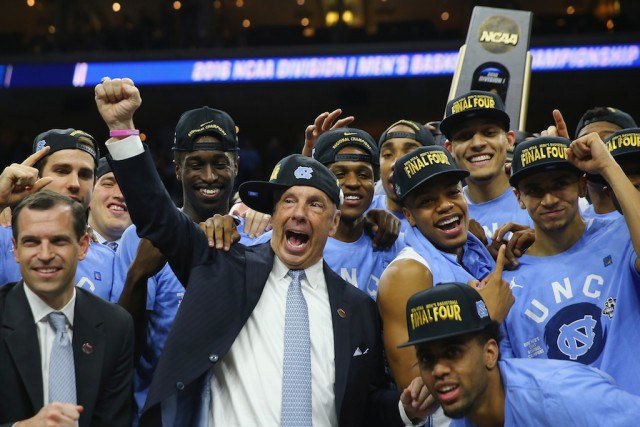 First-round draft picks: 18
Roy Williams has been in charge of two of the biggest programs in college basketball and he's found success at both. During his time with the Kansas Jayhawks, Williams won 418 games and compiled a .805 winning percentage. Since taking over North Carolina in 2003, Williams has won 365 games and brought two national championships back to Chapel Hill. He's also been top-notch producer of NBA talent.
Since 2000, Williams has helped 18 players get drafted in the first round. A few of those individuals include Tyler Hansbrough, Ty Lawson, Tyler Zeller, Harrison Barnes, and most recently, Brice Johnson.
2. Mike Krzyzewski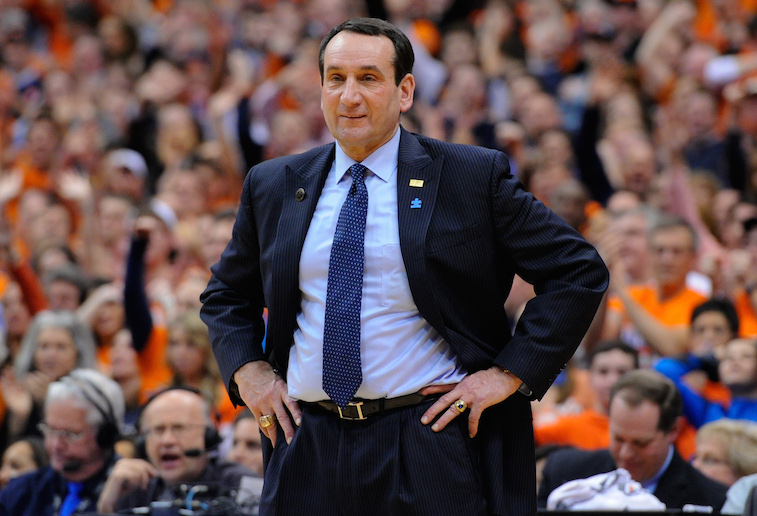 First-round draft picks: 19
Duke's Mike Krzyzewski is the best in the business. In a career that has spanned four decades, Coach K has won 1,043 games, made 12 Final Fours, and captured five national titles. He is a legend, an icon, and one of the greatest coaches the college game has ever seen. And because of his ability to develop talent, teach the game, and produce victories, the country's top players will continue to take their talents to Durham, North Carolina.
These blue chips athletes know that playing for the Blue Devils can help their chances of making it to the next level and Krzyzewski has helped many achieve their ultimate goal. Since 2000, Coach K has produced 19 first-round picks and seven second-round selections. Some names you may be familiar with include Shane Battier, J.J. Redick, Jabari Parker, Jahil Okafor, and the latest addition to the club, 
1. John Calipari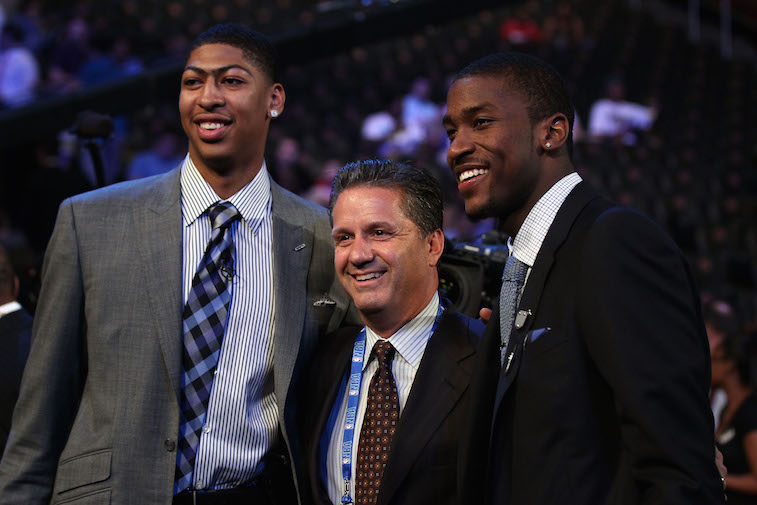 First-round draft picks: 25
As if there was any doubt that John Calipari would top this list. Since taking over the Kentucky Wildcats program in 2009, Coach Cal has turned Lexington into a breeding ground for NBA talent. Not only has he had 25 players selected in the first round since 2000, but during his brief stint at Kentucky, Calipari has already produced 20 first rounders from the Wildcat program.
Let's take a moment to acknowledge the superstars he has already sent to the NBA, including Derrick Rose (from Cal's time at Memphis), DeMarcus Cousins, John Wall, Anthony Davis, and the most recent top-10 pick, combo guard Jamal Murray.
Statistics courtesy of SR/College Basketball and ESPN Stats & Information.