College Football: 3 Early Snubs in the Playoff Rankings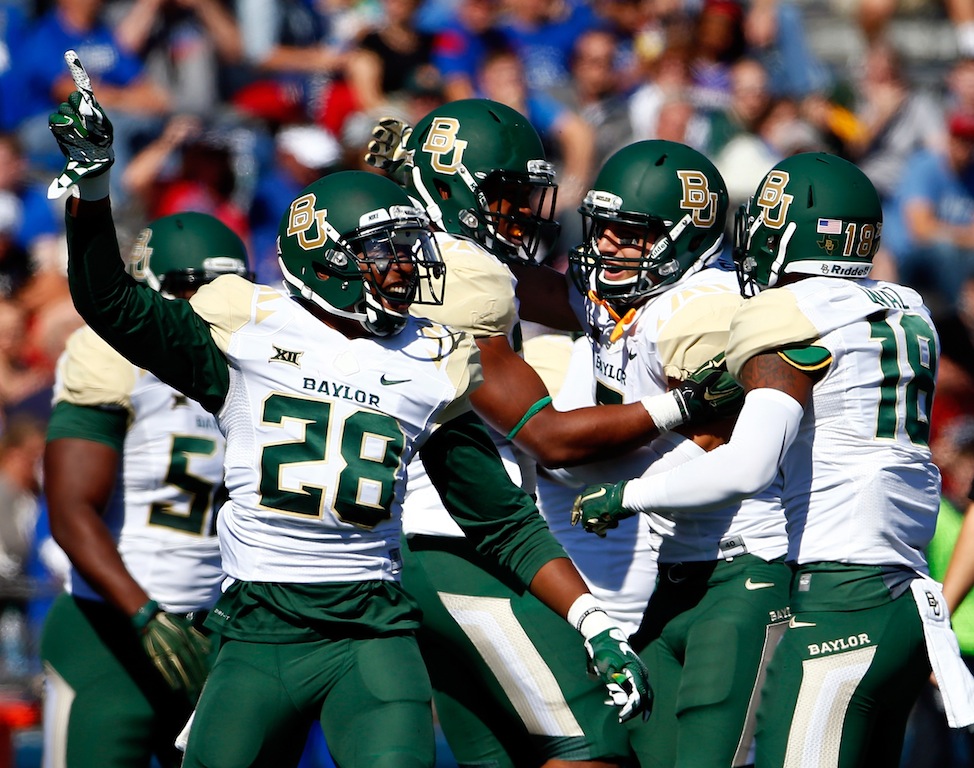 Actually determining a national champion in college football is a trickier thing than it seems. At first, the national champion was solely decided by the final rankings. While this worked for a long time, it also resulted in various teams claiming they were the actual national champion (see Michigan and Nebraska in 1998, for example). To stop that problem and determine a clear winner, the NCAA instituted the BCS system — one using math and other formulas to give us a champion. The BCS Championship game, where the same formula would give us the top two teams and they would play for the title, followed that but had similar pitfalls.
Shockingly, the "formula," despite determining a clear winner, tended to result in teams feeling unjustly excluded. First the goal was a clear champion, but then it became a champion not determined by what seemed like a flawed scheme. Enter the College Football Playoff — very much like basketball's NCAA Tournament selection committee in that a group of individuals rank the teams based on certain variables. This had been what people wanted for decades — a team winning its way to a title, not just earning it.
But, even after the system seemed so improved, it still has its flaws. After all, a committee of people decide the four teams, and people can make mistakes. Sure, four is better than one or two, but there are a lot of great teams out there this season: more than four that is. Clemson, LSU, Ohio State, and Alabama hold the four coveted spots as of right now, and almost every team within the top 10 lurk just behind. There are, however, more than a few teams in that top 10 who might deserve to be ranked higher. Thus, here are three early snubs from the playoff committee.
1. Baylor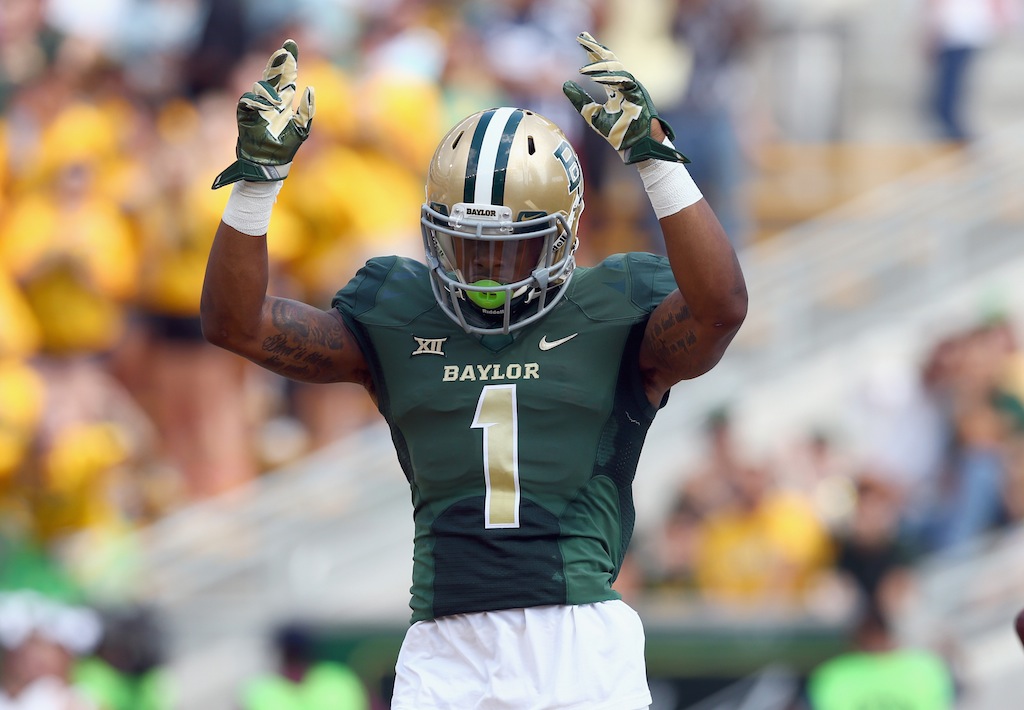 A year ago, the Big 12 seemed to be all but forgotten from the committee. Both Baylor and TCU (another team on this list) finished with one loss against a very good opponent, yet finished outside of the top four spots behind three other one-loss teams. And this season is shaping up pretty similar to 2014. At 7-0, the Bears offense has been prolific thus far. They put up a ridiculous number of points and yards, and seem like they can score at will. Take, for example, a five-week stretch where they scored more than 60 points each game.
Unfortunately, the committee got them, and the likely reason they're not in the top-four spots right now is a weak strength of schedule — no pun intended. Baylor has yet to play a ranked opponent this season, and the Bears' non-conference schedule of SMU, Lamar, and Rice leaves a lot to be desired. Don't fret though, Baylor fans. With upcoming games against three ranked opponents, there will be plenty of opportunities for this team to move up in the rankings. Then again, there will also be more than a few chances to lose and all but be eliminated.
2. Memphis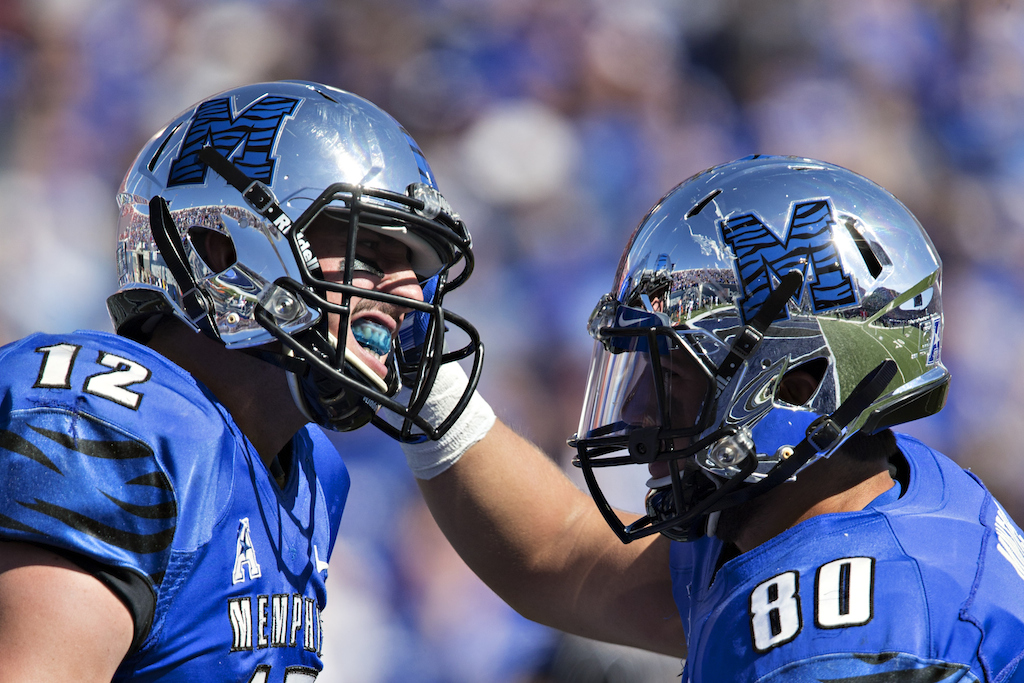 If the selection committee knocked Baylor due to a poor strength of schedule, then Memphis falls into the same category. Similarly to the other teams on this list, the Tigers have an 8-0 record and haven't struggled to put up points, but they have just the 84th-best strength of schedule so far. And as years past have shown — not just in football but also the college basketball committee — strength of schedule can be a make-or-break factor.
The Tigers do have a quality, albeit surprising, win against then-No.13 Ole Miss and will face off against two more ranked opponents in Houston and Temple. But that might not be enough. While Baylor's meek strength of schedule gets dramatically harder and more impressive, Memphis's doesn't. Thus, the Tigers will rely on fate more than others and need a few lucky breaks in order to find themselves in the playoff.
3. TCU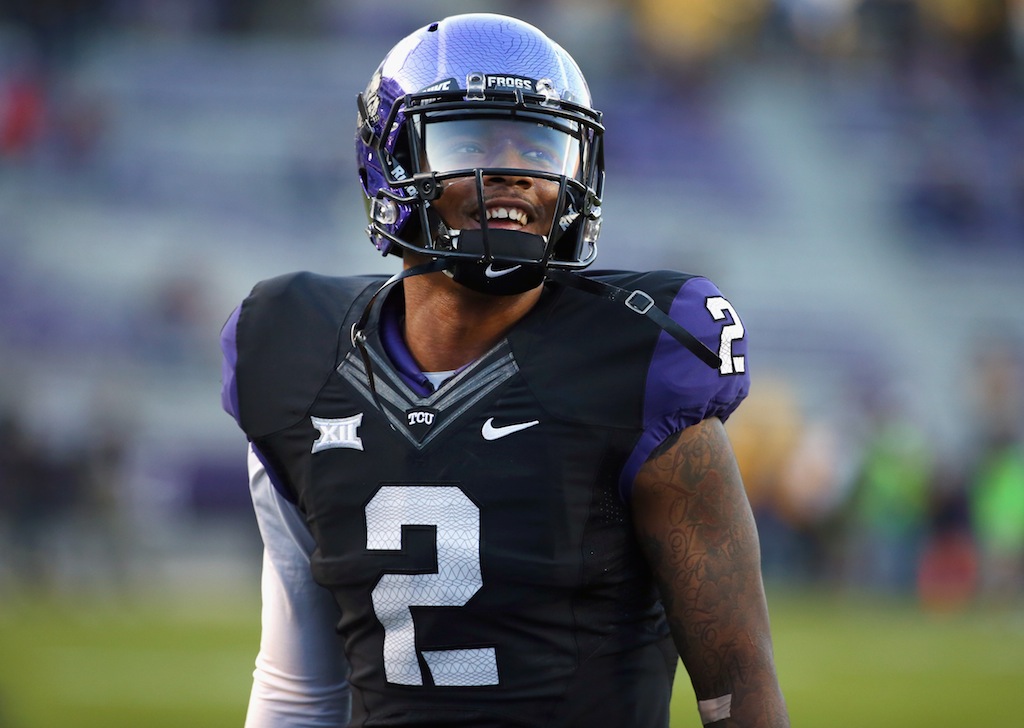 Similar to its counterpart and Big 12 rival Baylor, TCU felt snubbed a year ago. Had the Horned Frogs played in the non-existent conference title game, they're fate might have been different. But alas, they ended up just outside the rankings looking in. And this year has felt eerily similar, as TCU currently sits eighth in the rankings, despite an undefeated record.
The Horned Frogs will certainly have a chance to earn a spot in the playoff, unlike some other teams still in contention. Particularly, they'll have an opportunity in the last game of the season when TCU squares off against Baylor, who very well might also be vying for the same spot. So despite the Big 12 still not holding a championship game — one of the conference's weaknesses in 2014 in determining why the Big 12 teams got snubbed — the season finale between TCU and Baylor will be a big one. Well, that is barring neither one loses between now and then. When the two dynamic, offense-first, defense-second teams match up, it could be a winner-take-all situation: a near conference championship in itself.