College Football: 3 Potential Upsets for Week 8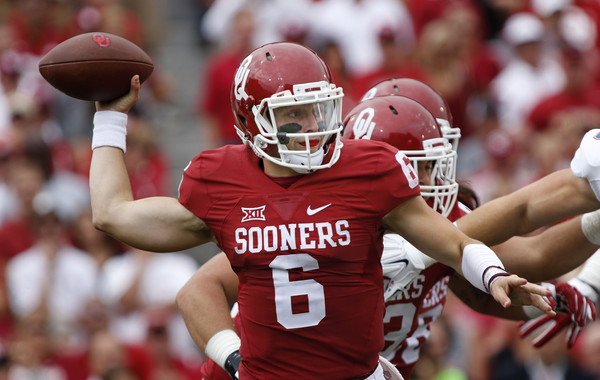 Looking over Week 8 of the college football schedule, it looks like a week that should come and go without any huge surprises. There aren't a ton of marquee matchups, with Texas A&M vs. Ole Miss providing the only contest between ranked teams. With that, everything on the college football landscape should stay intact, right?
Well, maybe it should, but that doesn't mean crazy things won't happen this weekend. With big games looming in the coming weeks, several teams could be caught overlooking their "easy" opponents and suffer a crushing blow to their long term aspirations. We've seen it happen time and time again, so it would be no surprise to be surprised by what happens on the field in Week 8 (as contradicting of a statement as it is).
So, with that said, here are three teams that are on somewhat of an upset alert this weekend.
3. USC over Utah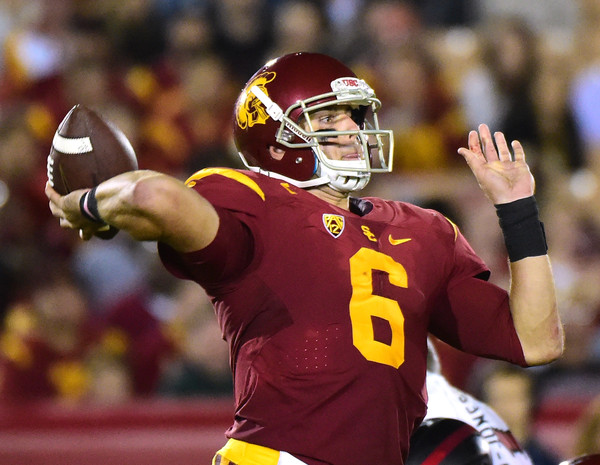 Yes, it's well understood what the state of the USC Trojan football program is right now. They fired coach Steve Sarkisian and have already suffered three losses in a season that was supposed to revitalize the pride and greatness of this once perennial contender. Everything is in favor of the Trojans basically tanking it for the rest of the year and starting fresh in 2016. While some may think this happen, there is way to much pride on that roster for this team to not put up a fight week in and week out.
This weekend, Utah comes into town to face USC, carrying a No. 3 ranking along with them. The Utes are the talk of the nation with all of their impressive wins, but doesn't this just feel like a game where all of their hype will come crashing down on them?
The Trojans certainly have the talent to beat this Utah team, led by one of the best QBs in the nation in Cody Kessler. In their fairly close loss to the highly ranked Notre Dame Irish last week, Kessler passed for 365 yards on the road and had USC leading going into the fourth quarter. The Utes are likely a better team than the Irish, but that game was a clear indication of the fight that the Trojans are still capable of playing with.
In a pivotal battle for both teams (but for Utah especially), the Utes should and probably will win. However, if they aren't careful and the game is close at the end, USC might have enough to shock everyone and pull off the upset.
2. Texas Tech over Oklahoma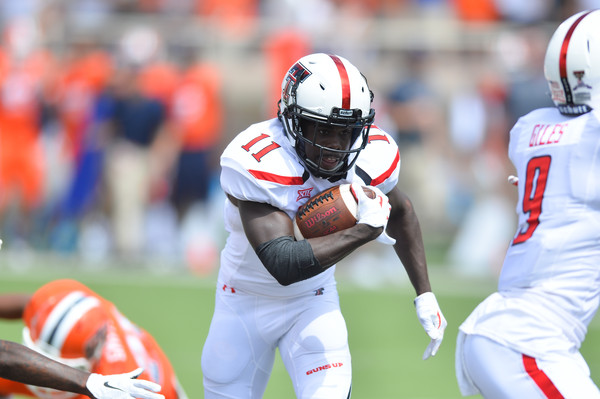 Texas Tech has one of the most prolific offenses in the country, so anytime you step on the field with them, you better take them seriously. Their QB Patrick Mahomes is third in the nation in passing yards, their running back DeAndre Washington ranks in the top 15 in rushing, and their receiver Jakeem Grant is in the top 10 in receiving yardage. With all of these playmakers, it's easy to understand why the Red Raiders are one of the highest scoring teams in the nation.
After a close loss to TCU a few weeks ago, Texas Tech proved it can hang with one of the best teams in the nation. That fact alone should scare the No. 17 team in the nation in the Oklahoma Sooners when they host the Red Raiders this weekend. While the Sooners have looked mostly great this season and are coming off a dominating victory over Kansas State last weekend, they too have proven they are vulnerable when they let their guard up, as proven by their loss to the less talented Texas Longhorns earlier this month. Even playing at home, Oklahoma could very well get beat by this explosive offense that they are hosting.
In all likelihood, this one will turn into a shootout (it's the Big 12, so no surprise there). Oklahoma's QB Baker Mayfield can match Texas Tech's offense step for step, especially when you consider that they have a weapon in the backfield in Samaje Perine. The fact that it will be so high scoring will give Texas Tech a great chance to earn their first marquee win of the season though. If the Sooners aren't careful, all hopes of a Big 12 title could drift away with the wind this weekend.
1. Virginia Tech over Duke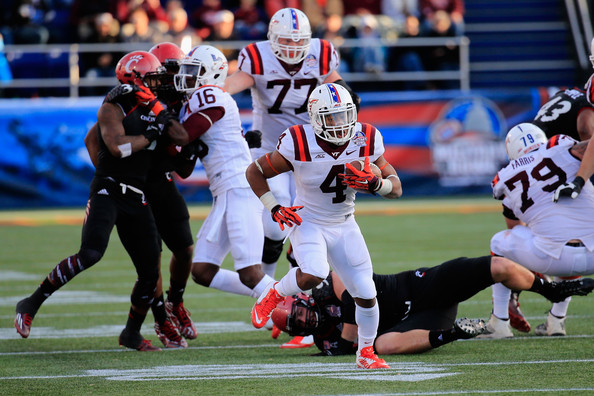 Duke football has been on an upswing in recent seasons, winning nine-plus games in each of the past two campaigns after years and years of irrelevancy. This season, the Blue Devils have raced out to a 5-1 start and appear once again to be the class of the ACC Coastal division. There defense has been dominant, giving up no more than 20 points in any of their games so far this season. They aren't anything special on offense, but Duke should roll to another 10-win season and an appearance in the ACC championship. As we all know, when a team should do something, there is a high chance they won't do that very thing.
The Blue Devil's opponent this weekend is one that is use to success on the gridiron, but has seen its fair share of difficult times recently. The Virginia Tech Hokies will host Duke this weekend, owning a sluggish 3-4 mark on the year and showing few signs of improvement. Their offensive isn't good enough to score enough points and their defense doesn't appear capable of stopping people on a consistent basis. Why should the Hokies be considered a sleeper team over Duke this weekend then?
Home-field advantage will help, so to will the underdog role. Most importantly, head coach Frank Beamer knows how to coach a winning club and with a big game atmosphere this weekend, this team will be fired up and ready to win in front of their fans. Duke maybe isn't as good as their No. 23 ranking might indicate, making them a prime team to be put in its place. Either way, we will learn a lot about both teams in this matchup by the time it's over.