College Football: 5 Best Non-Playoff Bowl Games This Season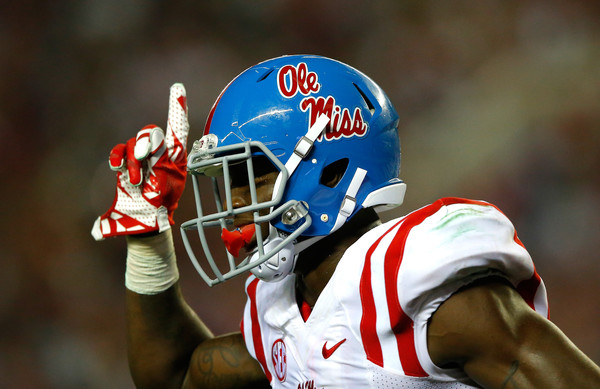 All eyes are on Alabama, Michigan State, Oklahoma, and Clemson following the four teams' selections into the second annual College Football Playoff. It makes sense that those matchups are at the forefront of our attention, but we also need to realize that there are an abundance of other bowl games that will likely produce some incredible results over the next few weeks. With that, here are the top five non-playoff bowl games this season.
5. Sugar Bowl: Oklahoma State vs. Ole Miss
At different points this season, it felt like Oklahoma State and Ole Miss would certainly make the College Football Playoff. Ole Miss began the year hot by beating rival Alabama on the road, before stumbling a bit and ultimately finishing second in the SEC West. Oklahoma State, on the other hand, won their first 10 games of the season to climb high in the polls. The Cowboys, however, lost their final two games of the season and fell off the radar rather quickly.
With that, you could probably call this game the "What Could've Been" bowl. Whatever you want to call it, it will be a great matchup between two of the better teams in the nation. It could be a high-scoring affair, as both teams showcased their touchdown abilities in several games this season. It's always interesting when the SEC plays the Big 12, because the two conferences are so different.
Watch the 82nd annual Allstate Sugar Bowl on Friday, January 1, 2016 at 8:30 p.m. EST, televised by ESPN.
4. Russell Athletic Bowl: North Carolina vs. Baylor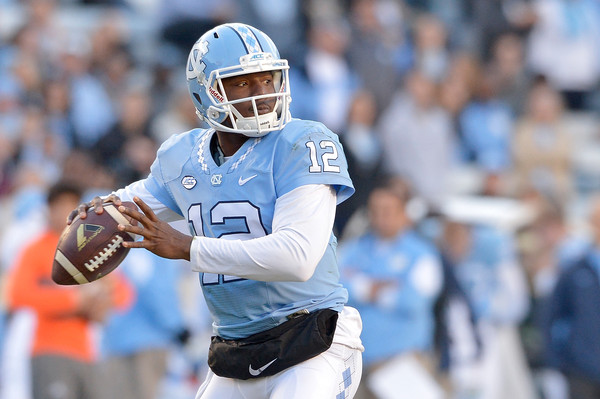 North Carolina was a team on nobody's radar this season, yet the Tar Heels rummaged their way through the ACC to reach the conference championship game where they gave Clemson a battle. They must be proud of their 11-2 season, but we're sure they would love to cap it off with a bowl win over a high-profile opponent. The Baylor Bears were in the championship picture for much of the season, but ultimately fell off late in the year, losing three of their final four games to finish just 9-3 (they had won two consecutive Big 12 titles before this season).
Matching up North Carolina and Baylor is a gift from the people who decided these games. The Tar Heels have a great rushing attack and Baylor knows how to put up points. This should be a high-scoring affair without much defense, providing potentially one of the most entertaining games of the entire bowl season.
Watch the 26th annual Russell Athletic Bowl on Tuesday, December 29 at 5:30 p.m. EST, televised by ESPN.
3. Rose Bowl: Stanford vs. Iowa
What a season it was for Iowa. A team that wasn't expected to do anything ran through the Big 10 unscathed and had Michigan State on the ropes late in the conference championship game. The way they lost that game against the Spartans was brutal, and they could be feeling a bit of a "hangover" in this game, but the Hawkeyes are well-coached and should be focused for this one. Winning a Rose Bowl is still a big deal.
As for Stanford, this is a team that was also very close to the College Football Playoff. If they could've avoided one of those two painful losses to Oregon and Northwestern, the Cardinal would be in. Still, as PAC-12 champs with the potential to add another Rose Bowl victory to their archives, Stanford will be ready to go come New Year's Day. The Cardinal has one of the best players in the country in Christian McCaffery, and the Hawkeyes boast a terrific defense. This battle will provide a high-quality football game.
Watch the 102nd annual Rose Bowl Game on Friday, January 1, 2016 at 5:00 p.m. EST, televised by ESPN.
2. Alamo Bowl: Oregon vs. TCU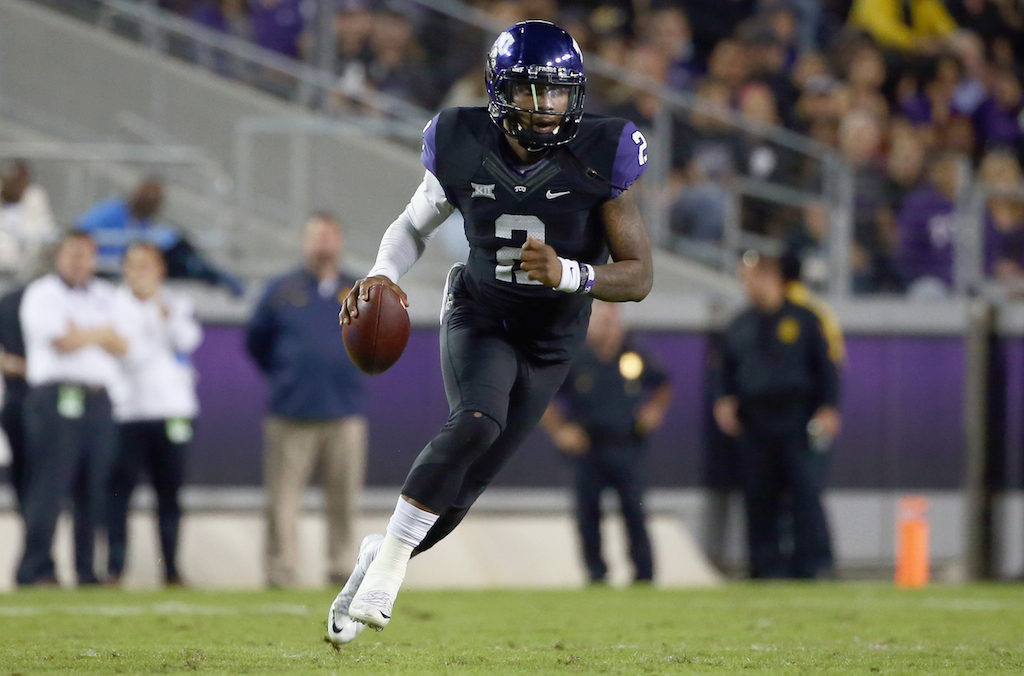 At the beginning of the season, TCU versus Oregon was a potential championship matchup, as both teams were ranked highly and expected to do big things. Instead, both schools ran into road blocks along the way, only to recover at the end of the year. Oregon has to feel fortunate to be in this high-profile bowl game after the difficulties they had earlier in the season. Few teams played better than the Ducks did down the stretch though (six straight wins to end the year), so they definitely earned this spot.
TCU, on the other hand, lost to both of the Oklahoma schools back-to-back late in the year, as they dealt with injuries to the dynamic Trevone Boykin and others. When Boykin is on the field, the Horned Frogs are explosive on offense. The Ducks are no stranger to putting up points either, so this one could easily produce a score of 55-51 (or something of that nature).
Watch the 23rd annual Valero Alamo Bowl on Saturday, January 2, 2016 at 6:45 p.m. EST, televised by ESPN.
1. Fiesta Bowl: Notre Dame vs. Ohio State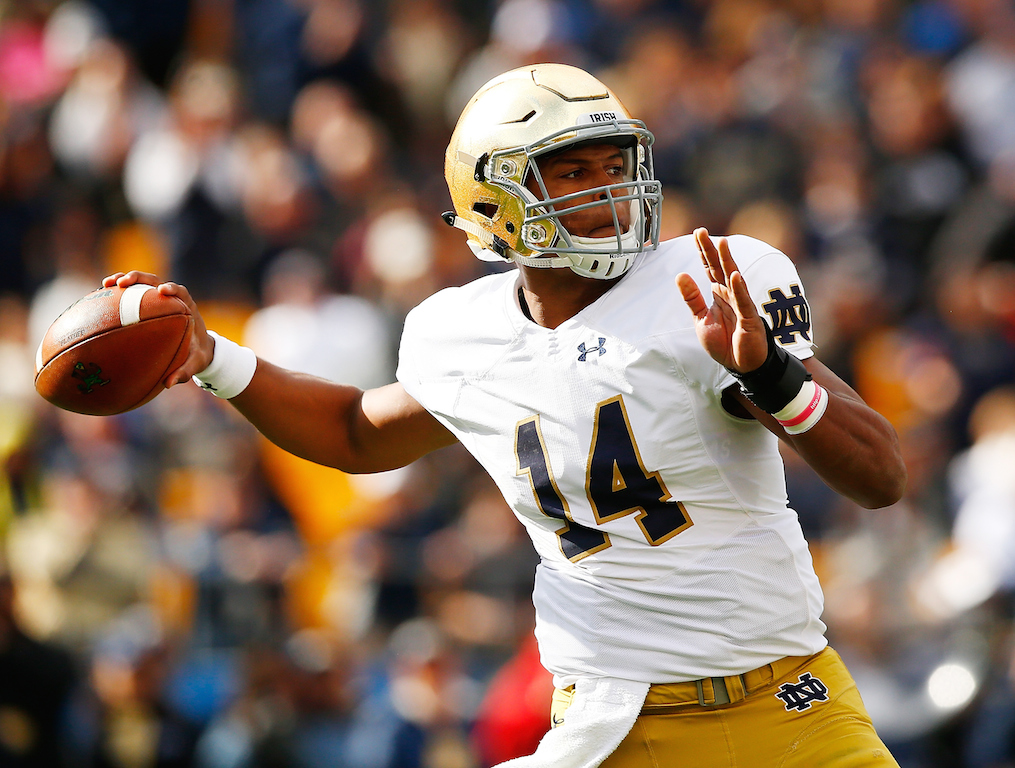 Notre Dame was so close to the College Football Playoff — and Ohio State was close too. So, this should provide an epic Fiesta Bowl matchup between two teams that want to prove themselves in their last game of the season. Ohio State plays a low-scoring style of football by utilizing a great defense and running the ball. Notre Dame plays faster and puts up more points. Contradicting styles always provide for interesting games, and it will be no different in this game.
On some level, you could see these two teams coming into this one with a lot of frustration, making for an ugly game. However, seeing as these two have only themselves to blame for their positions outside of the CFP, the likelihood is that they will want to leave it all out there and end the year on a positive note. This could be the best game of the entire bowl season, including the CFP games.
Watch the 45th annual BattleFrog Fiesta Bowl on Friday, January 1, 2016 at 1:00 p.m. EST, televised by ESPN.
All statistics courtesy of ESPN.go.com and SR/College Football.com.