College Football: 5 Disappointing Performances From Week 1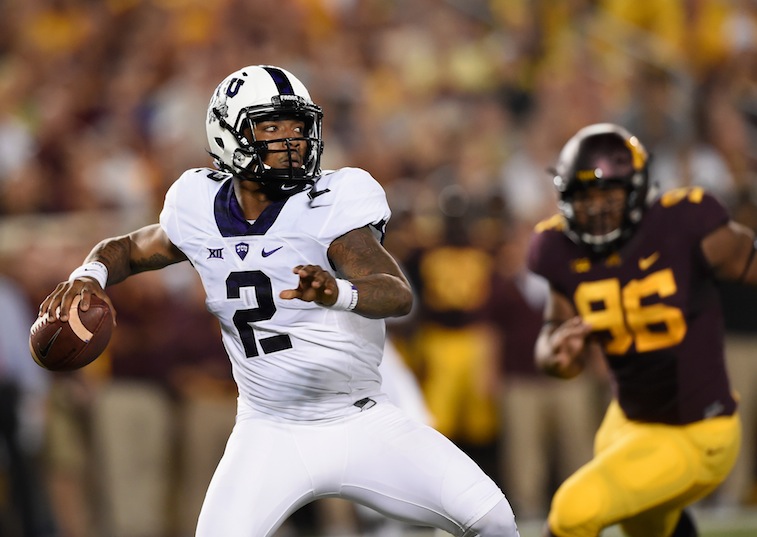 Welcome back to the wonderful world of college football. We know you missed it.
To the joy of fans everywhere, the 2015-16 season officially kicked off this past weekend. As was expected, plenty of teams came out looking to make a statement. Whether it was through exceptional quarterback play, dynamic offensive firepower, or a ferociously dominant defense, we were treated to some big-time play during the first week of the season. However, for every team that excited us, there was another that failed to live up to the hype.
The season is just getting started, but it's already becoming clear that some teams — some players, really — were not as prepared as they would've liked to be. Of course, there's still plenty of team to make the proper adjustments. The bad news: things should only get harder from this point on. We can't wait to see how it all plays out.
Until that time comes, however, we think it's only right to keep you folks at home up to speed with what's going on in the present. And right now, there are a few individuals who have a lot of work to do as they head into the week's upcoming contests. As a result, with that in mind, here's a look the five most disappointing performances from Week 1 of the 2015-16 college football season.
1. Kevin Hogan, quarterback, Stanford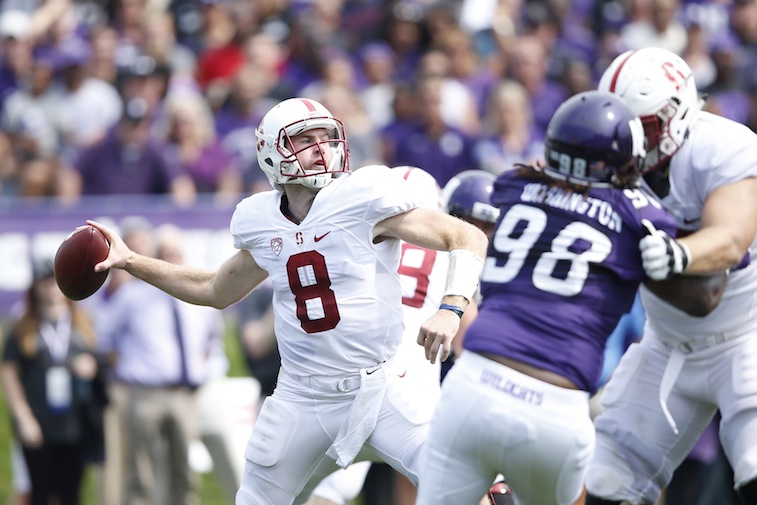 If the Stanford Cardinal are going to be a competitive football team in 2015, then they're going to need senior quarterback Kevin Hogan to be at the top of his game. This past Saturday against the Northwestern Wildcats, he was not. Hogan was 20 for 35 with 155 yards in the air and an interception, and No. 21 Stanford was defeated by a score of 16-6. Coach David Shaw has the chops to turn this thing around. However, don't be surprised to see Stanford out of the Top 25 when the next polls are released.
2. Christian Hackenberg, quarterback, Penn State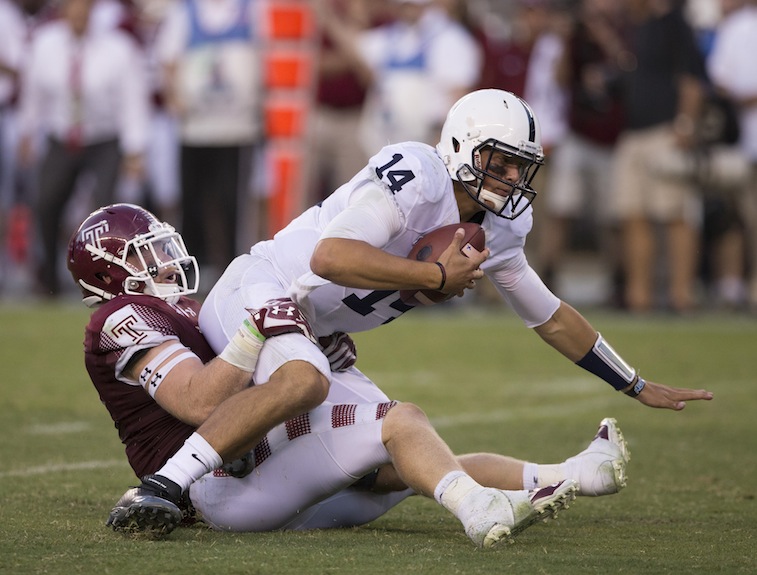 For all his undeniable physical gifts, Penn State quarterback Christian Hackenberg can't seem to consistently put it all together. Behind a miserable day from the junior QB — 11 for 25, 103 passing yards, one interception — Penn State lost to Temple by a score of 27-10. This defeat marked the Nittany Lions' first loss to the Owls since 1941. And while that's an embarrassing statistic in and of itself, the biggest loser on the day may actually have been Penn State's 6-foot-4 gunslinger as his NFL stock continues to plummet,
3. Jeremy Johnson, quarterback, Auburn
The No. 6 Auburn Tigers came away from their contest against the Louisville Cardinals with a 31-24 victory, but it wasn't on account of an outstanding performance by new starting quarterback Jeremy Johnson. In fact, it was the exact opposite. Johnson was 11 for 21 with 137 passing yards, one touchdown, and three interceptions. Prior to the start of the season, there was a lot of hype surrounding the 6-foot-5 junior with the cannon for an arm, but if he can't bounce back from this lackluster showing it won't be long before the Auburn faithful begin to leap off of the Johnson bandwagon.
4. Arizona State Sun Devils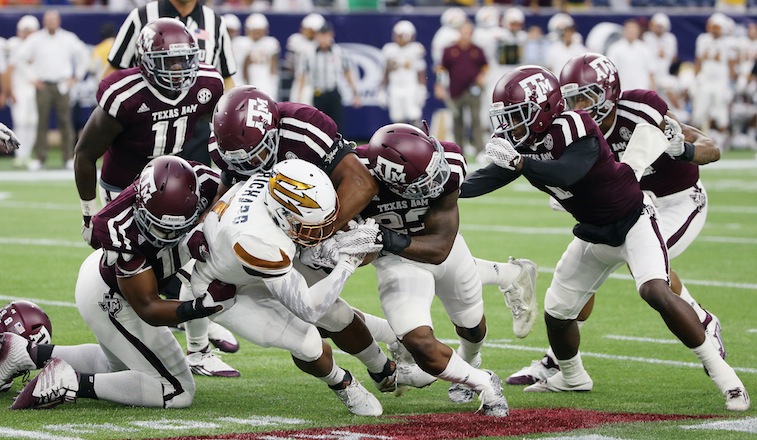 Normally we'd be looking at unimpressive individual performances, but after their showing this past weekend against the Texas A&M Aggies, it's impossible not to find fault with the entire Arizona State team. Following a 38-17 thrashing, no one in their right mind could view the Sun Devils as the No. 15 ranked team in the country. They gave up 425 total yards while only picking up 291 themselves, and they allowed the Aggies to rack up nine sacks on the night. It was a beating of epic proportions. Clearly the Arizona Sun Devils have a lot of work to do.
5. Trevone Boykin, quarterback, TCU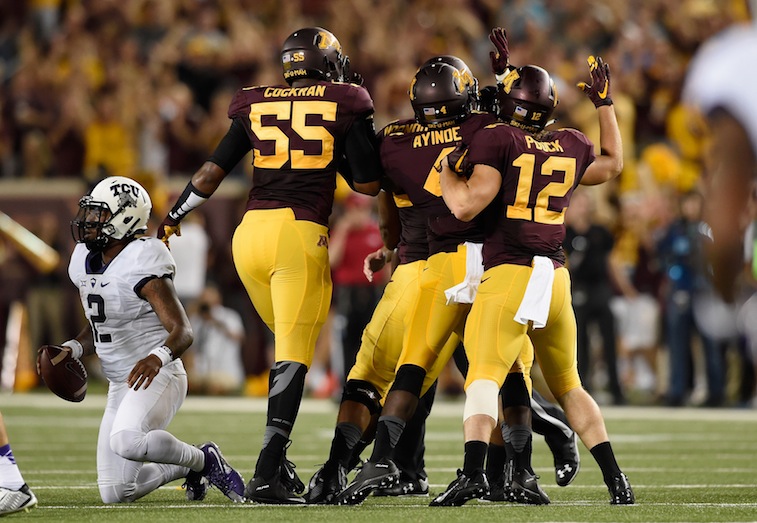 It's not that Trevone Boykin was terrible, per say, it's more that we have such high expectations for the Heisman Trophy candidate. Sure, the TCU Horned Frogs pulled off a 23-17 victory over the Minnesota Golden Gophers and the senior quarterback had 246 passing yards, one passing touchdown (he added another on the ground), and an interception, but this team has national championship asipirations. The Horned Frogs will only go as far as Boykin can take them. He needs to do better. We look forward to seeing him bounce back in Week 2.
All statistics are courtesy of SR/College Football and ESPN.go.com.