College Football: 5 Players With Serious Injuries in Week 1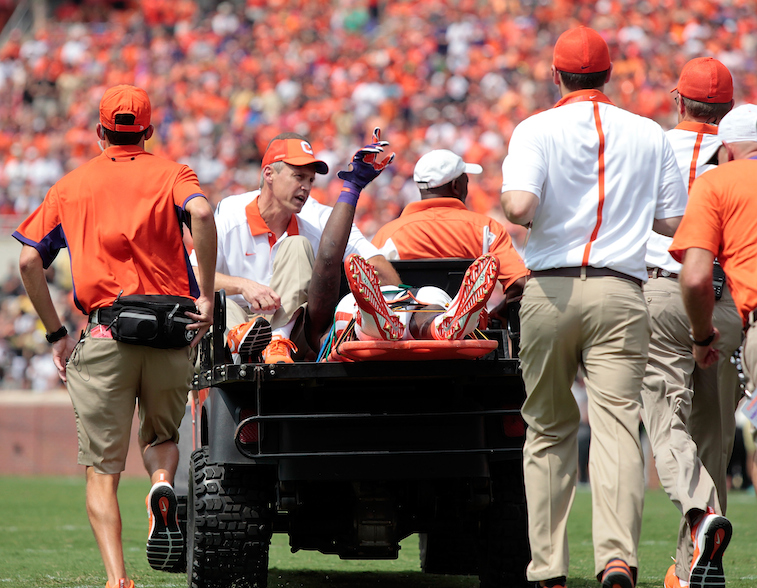 For all the excitement and joy that came with the start of the 2015-16 college football season, opening week was still marred with plenty of dark moments. By that, of course, we mean injuries, and while we all know that they happen, it doesn't make it any less fortunate or fun to witness.
Football is a dangerous sport. There is a chance of getting hurt each and every time a player straps on their helmet and steps out onto the field, but individuals will continue to put their bodies on the line in search for a national championship. That's a large part of why we watch, after all. No guts no glory.
Not all of the injuries that took place during the opening week of the season were cause for concern. Some individuals — and the programs they suit up for — avoided major scares. However, not everyone was that lucky, as some of these setbacks will turn out to be more daunting for teams to overcome than others. With that in mind, here's a look at five of the more significant injuries from Week 1 of the 2015-16 college football season.
1. Taysom Hill, quarterback, BYU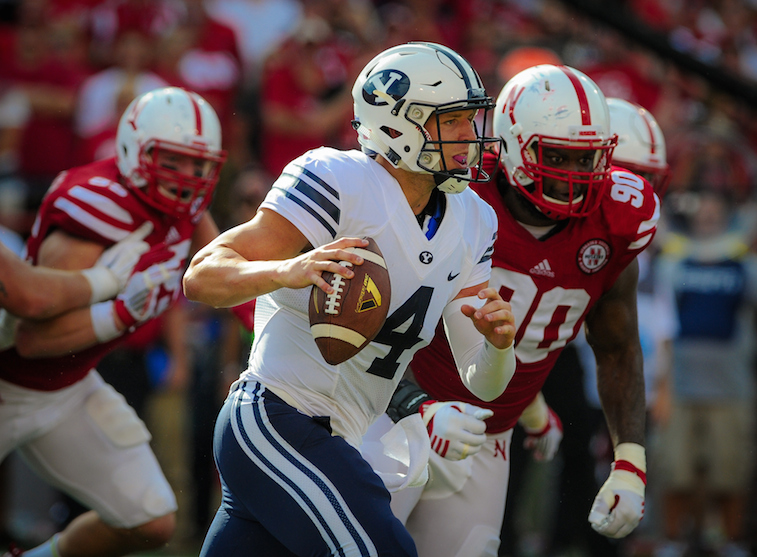 Injury

: Lisfranc Fracture (foot injury)

Diagnosis

: Out for the season
The BYU Cougars may have come back to defeat the Nebraska Huskers on a last second hail mary, but losing quarterback Taysom Hill to a season-ending foot injury doesn't hurt any less. Hill is a gritty and determined leader who has, unfortunately, suffered his third season-ending injury in four years. For a guy who started the season as part of the Heisman conversation, this latest setback is a devastating blow. It will be interesting to see how the Cougars respond.
2. Tarean Folston, running back, Notre Dame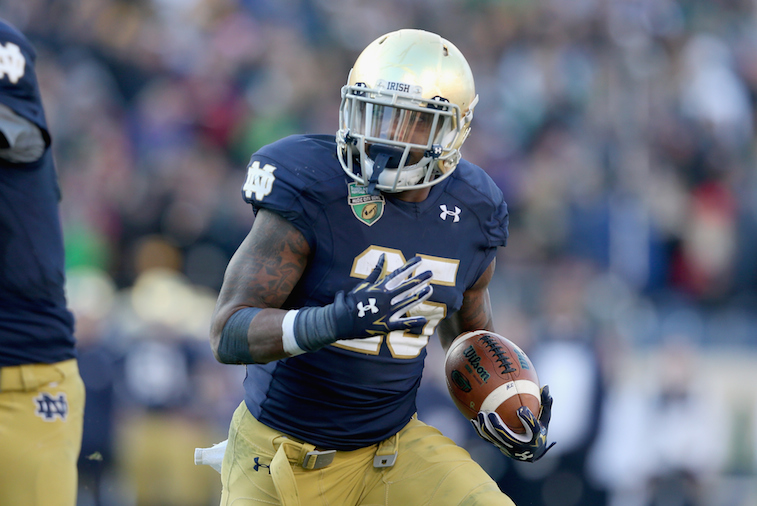 Injury

: Torn ACL

Diagnosis

: Out for the season
In their opening game of the season, the Notre Dame Fighting Irish demolished the Texas Longhorns by a score of 38-3. And while normally that sort of outcome would be grounds for celebration, the win didn't come without a cost for coach Brian Kelly and company, as junior running back Tarean Folston was lost for the year with a torn right ACL. Last season, Folston led the Irish in rushing with 889 yards and six touchdowns. For a team that was already hurting in the running back department, losing the junior for the season could end up being too difficult for Notre Dame to overcome.
3. Scooby Wright III, linebacker, Arizona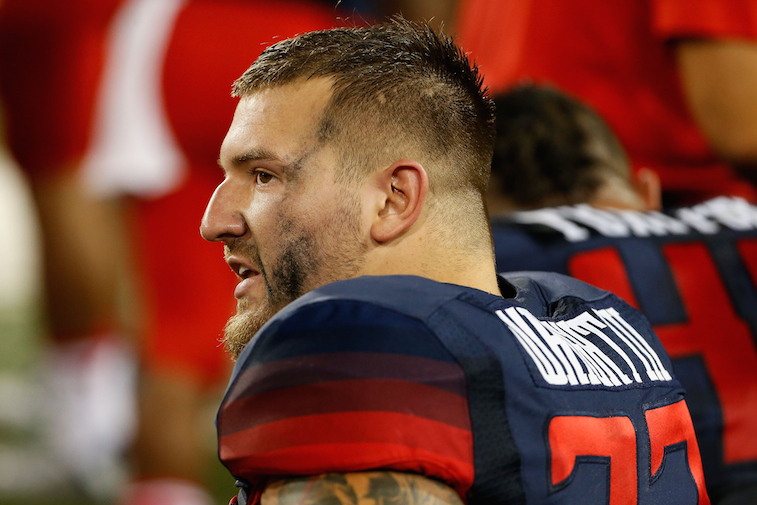 Injury

: Lateral Meniscus Tear

Diagnosis

: Out three to four weeks
From an individual perspective, there are very few players in college football more talented than linebacker Scooby Wright III. His 2014 season was so impressive — 164 tackles, 31 for losses, 15 sacks, five forced fumbles — that he managed to earn the Nagurski, Lombardi and Bednarik Awards. While Wright did suffer a lateral meniscus tear during Arizona's 42-32 opening-game win over UTSA, the Wildcats are fortunate that their junior should only be absent for a month. Considering all the season-ending injuries that took place during the opening week of the season, this could've been much worse.
4. Mike Williams, wide receiver, Clemson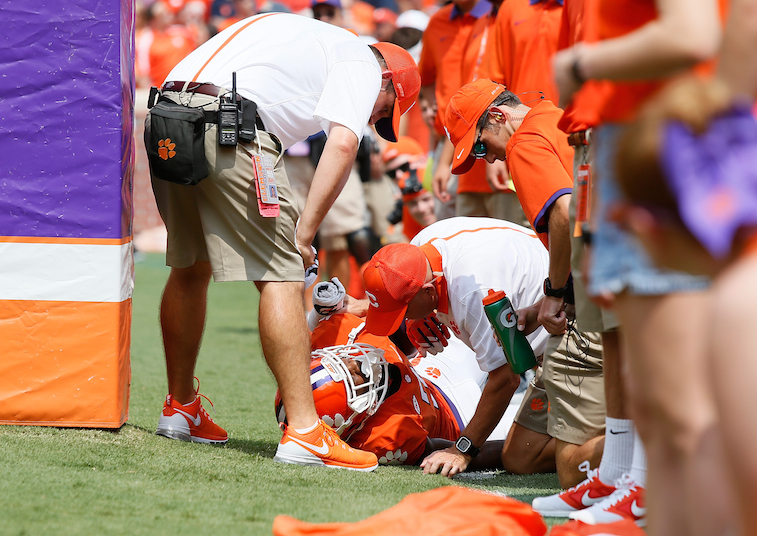 Injury

: Small Neck Fracture

Diagnosis

: Out indefinitely
During Clemson's 49-10 victory over Wofford on Saturday, the Tigers lost their leading receiver Mike Williams when he collided with the field goal post stanchion after diving for a touchdown reception in the first quarter. Williams suffered a small neck fracture on the play, but the injury is not supposed to prevent him from ever playing football again. Still, it was definitely a scary moment for all parties involved.
5. James Conner, running back, Pittsburgh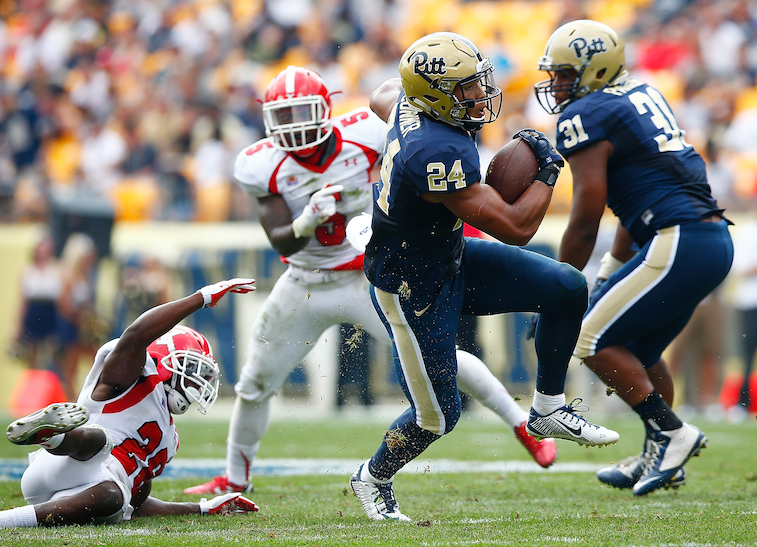 Injury

: Torn MCL

Diagnosis

: Out for the season
From an overall production standpoint, this injury could be seen by some as the most significant of the first week of play. In 2014, Pittsburgh running back James Conner amassed 1,765 yards on the ground, 26 touchdowns, and was named the ACC's player of the year, as well as the conference's offensive player of the year. With the junior superstar now out for the remainder of the season with a torn MCL, it will be interesting to see how the Panthers adapt to losing such a vital part of their offense.
All statistics are courtesy of SR/College Football and ESPN.go.com.